I am so glad that God made flowers. Can you begin to imagine a world without beautiful blooms? They usher in new life every spring. They feed the bees, who in turn feed us. They paint our landscapes with lush color of every shade. I just love flowers!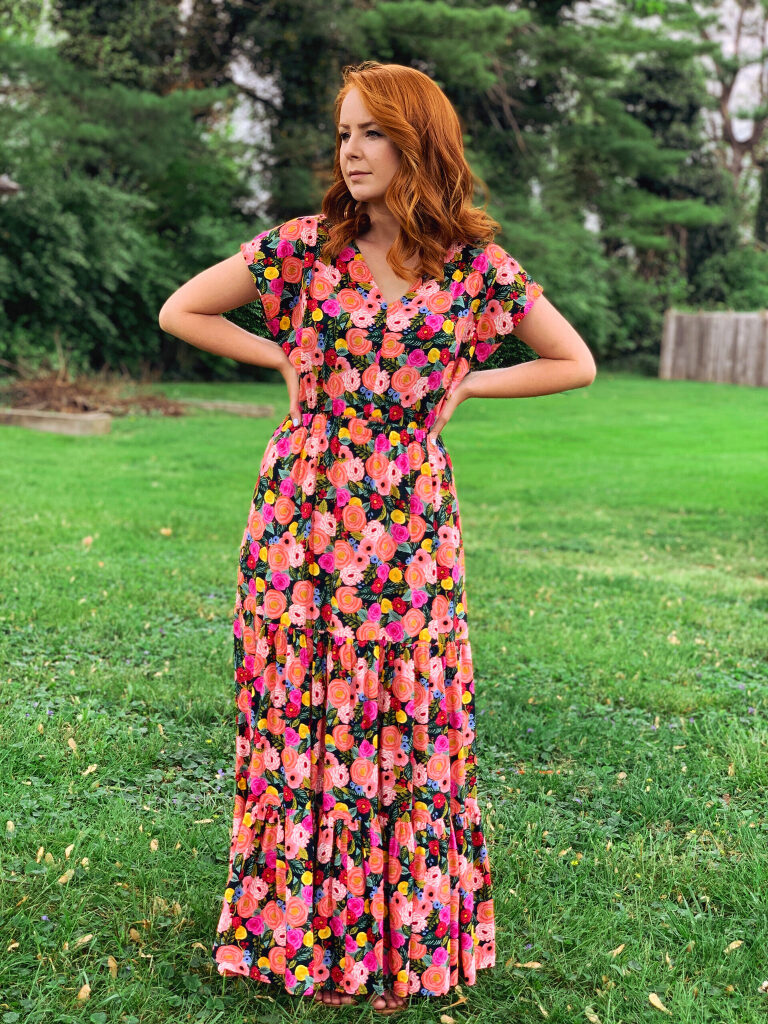 The dress I'm showing you today really showcases this love of mine. The large scale of Juliet Rose by Rifle Paper Co is a favorite of mine. In fact, our whole main living area has floor to ceiling drapes in this same print, but in canvas which you can see here. Surrounding myself with beautiful floral prints in my home and in my wardrobe is my substitute for weekly fresh flowers. These will never die and I can enjoy them over and over!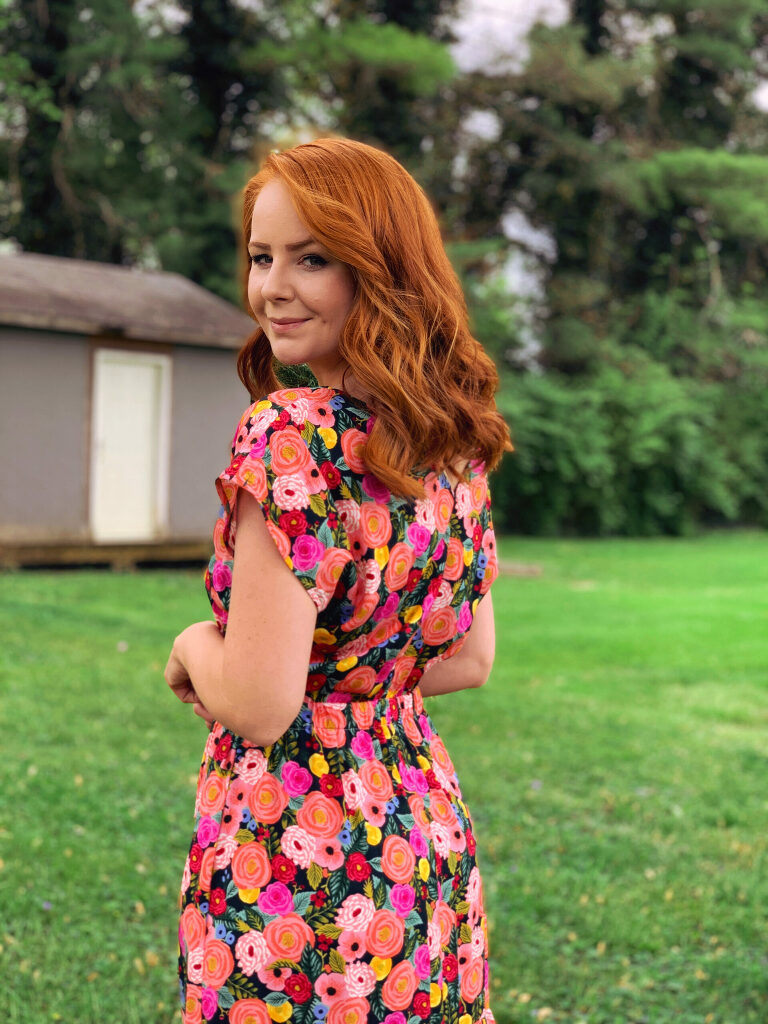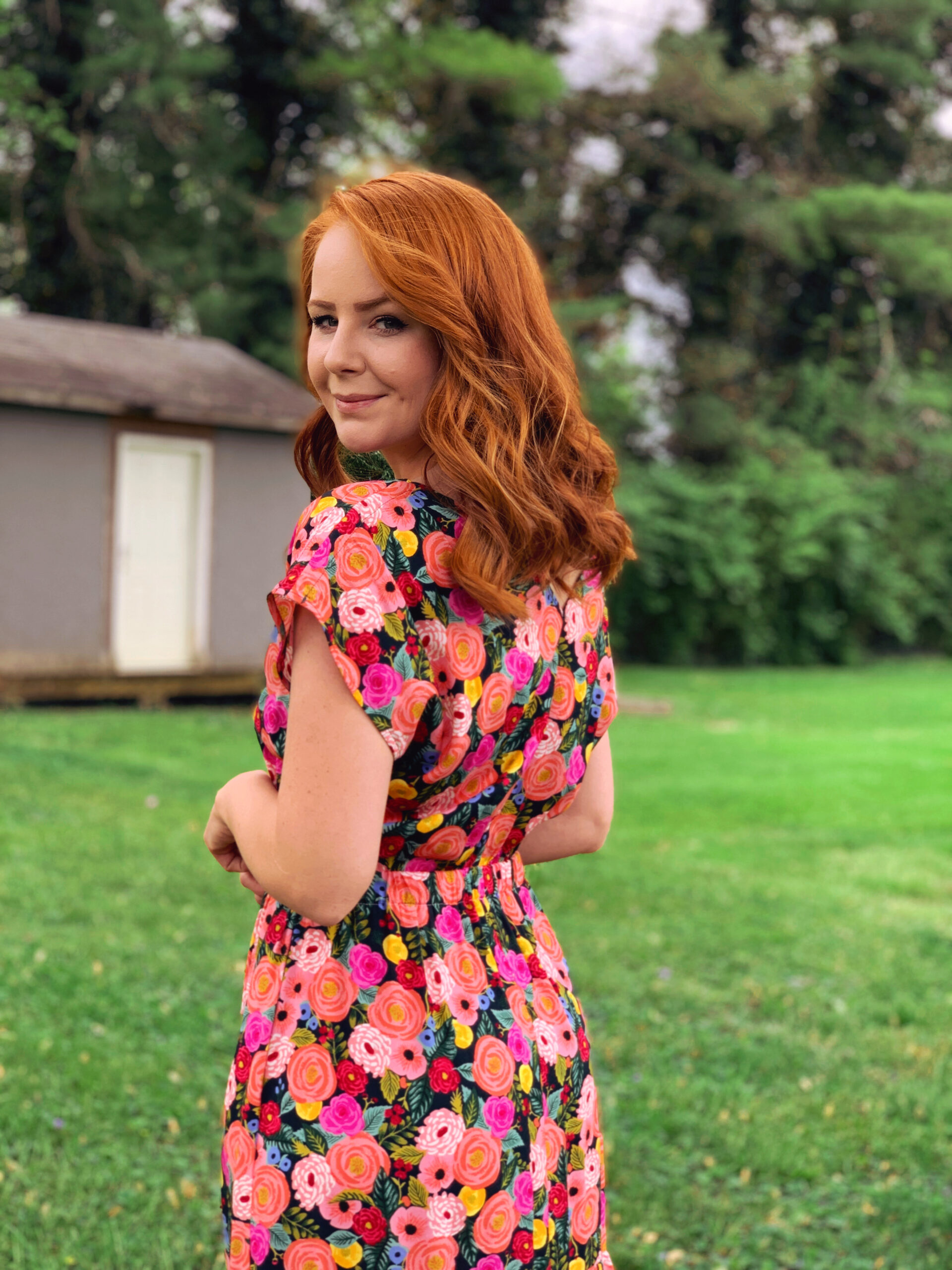 This dress was made using the Kimmy pattern from Seamwork. Seamwork is a monthly online sewing magazine and sewing community. Every month, subscribers receive credit for two free patterns in their massive collection. I believe they have well over one hundred to choose from, with two being added every single month. I've been subscribing to their magazine since the very first issue, and while I will tell you up front that you will probably not like every single pattern (I don't), there are a ton to choose from and you are sure to find pieces you will love. You can check them out and get $3 off your first month with this link.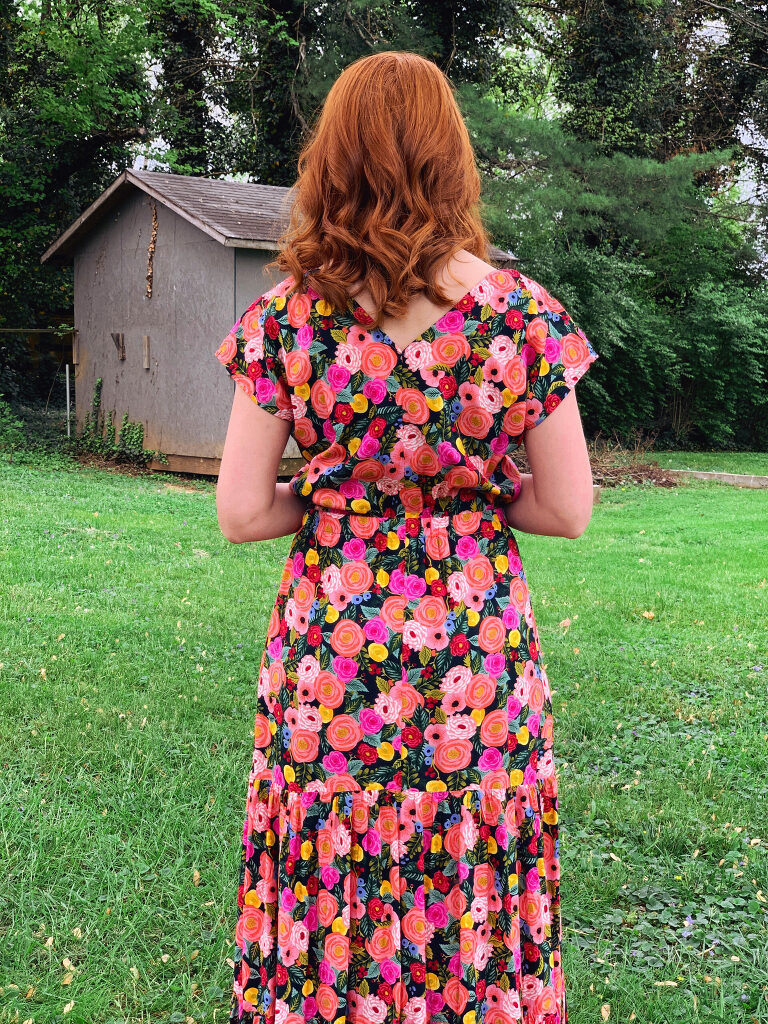 Kimmy is a simple v-neck dress with dolman sleeves and an elastic waist. This silhouette would work well on any body type with its simple lines and flattering shape. I actually made this dress quite some time ago, and then I found out I was pregnant. Luckily, this dress is so very versatile, I was able to wear it quite a bit when I was expecting. And now I am able to wear it again now that I'm more of my normal size. I love that!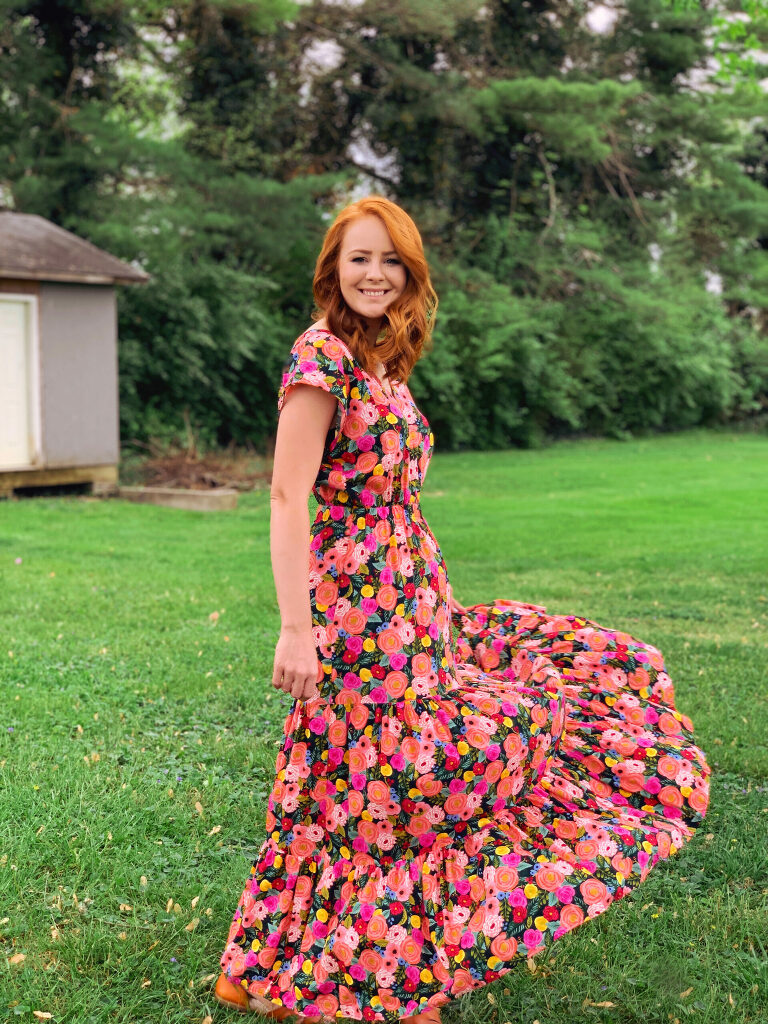 I wanted to make a maxi tiered dress, so I just shortened the skirt and added two tiered gathered sections for a very voluminous full length skirt.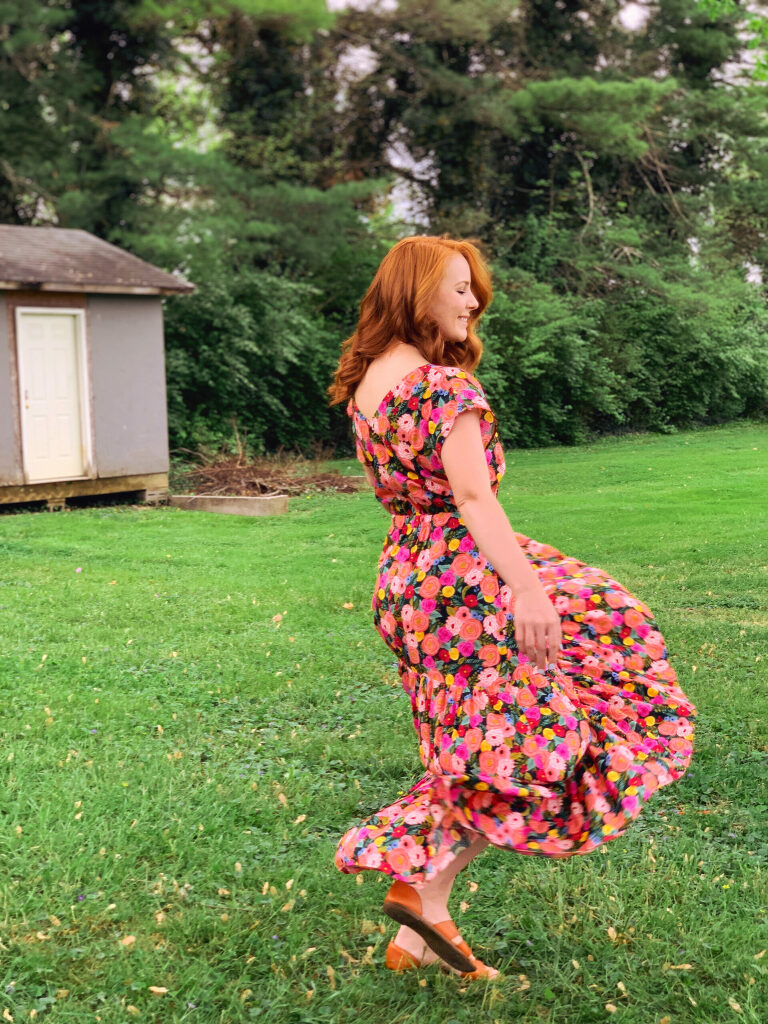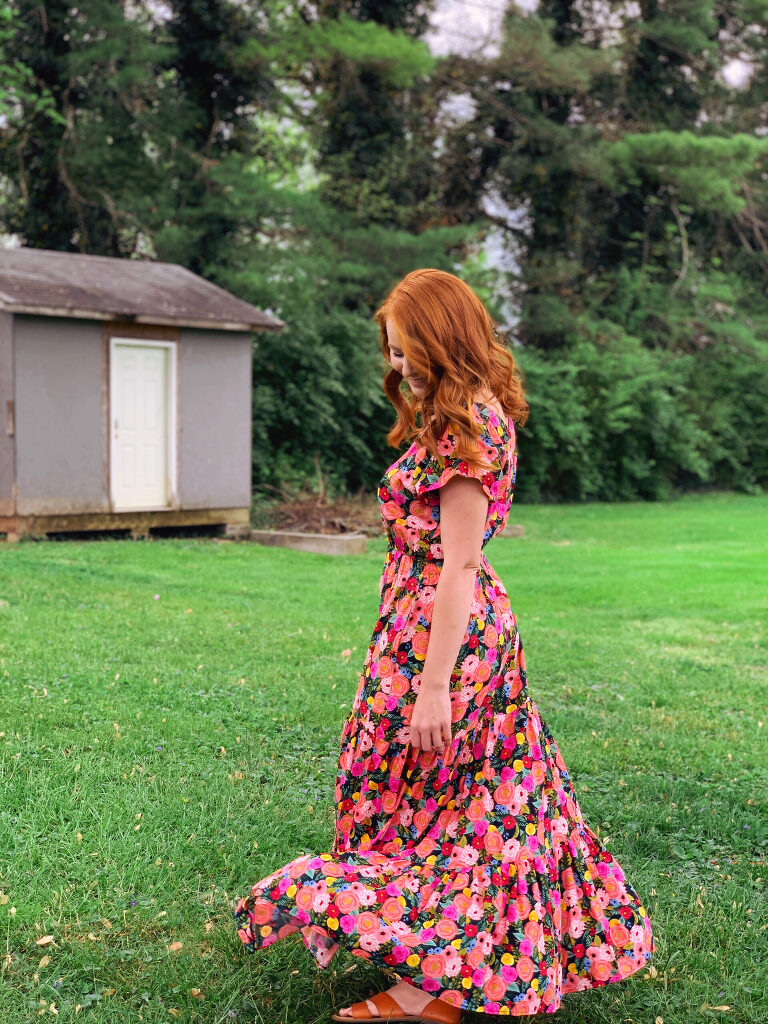 My daughter takes all my pictures for me, and she insisted that we try to capture the twirlability of this dress. I look a little silly, but it was fun to try to capture it! Its definitely a dress that makes me want to swish and twirl!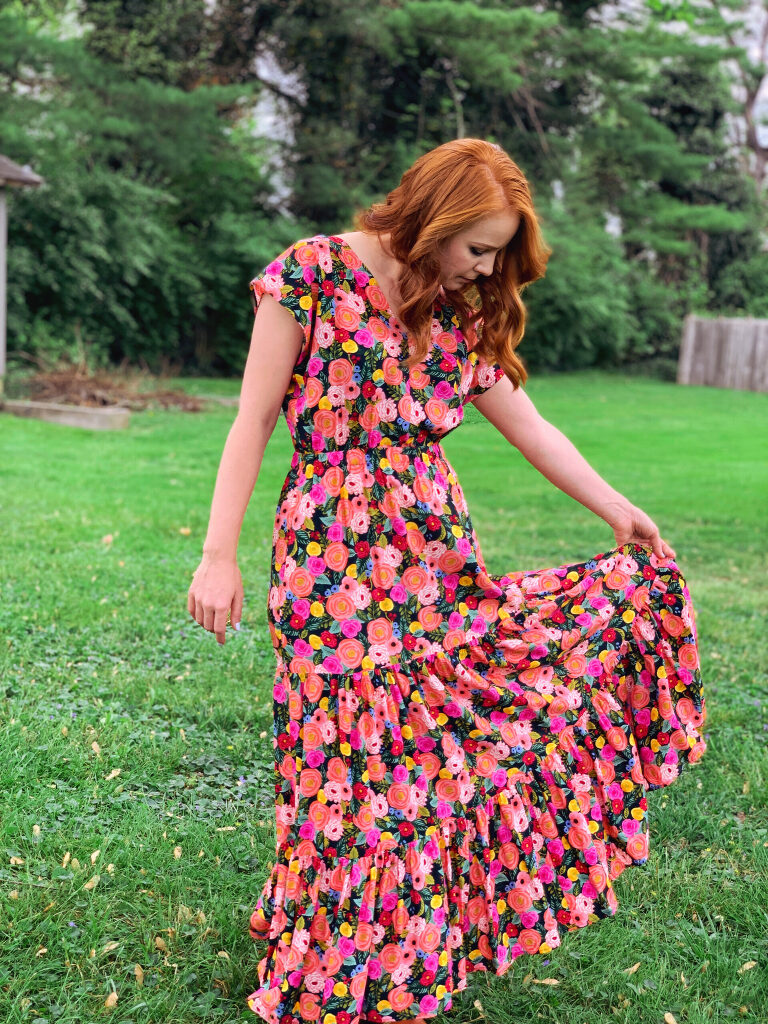 The fabric is rayon, which I gushed over in this post earlier this week. It is so fluid and drapey, that whatever the fabric is made into, I am convinced it will be instantly chic. Bonus? If you just leave the garment hanging up, there's hardly any reason to iron. I will iron fabric all day long, and I do so religiously while sewing, but I really don't love to iron finished clothing. That might be weird, but it is the way I am. :)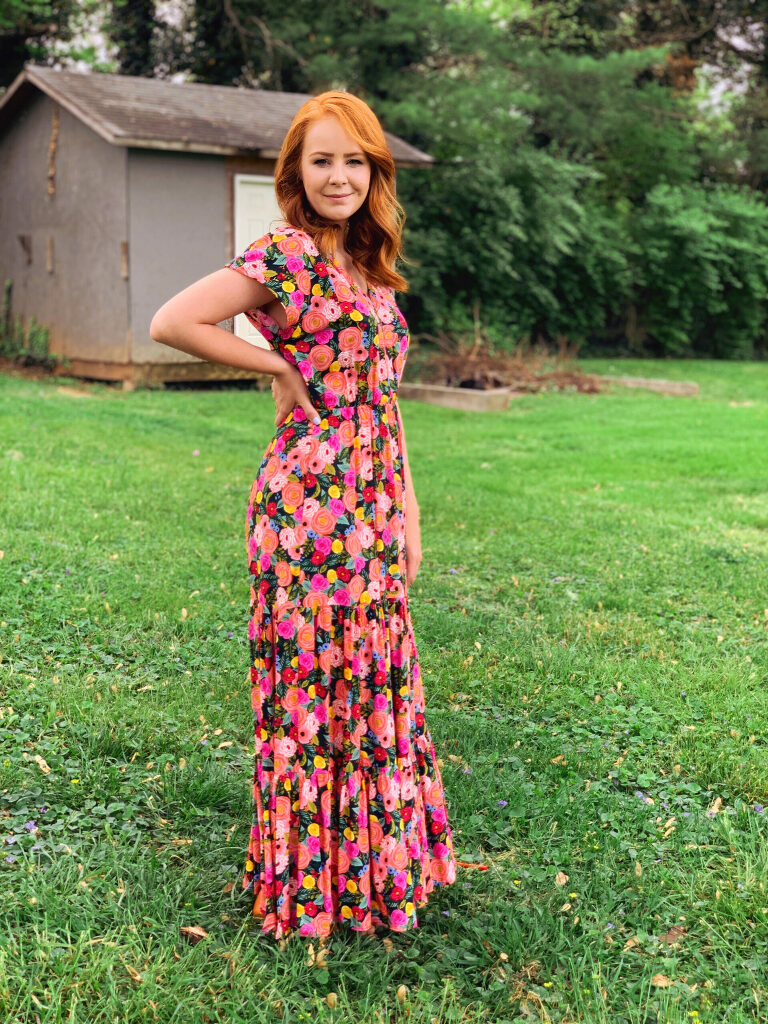 Of course the dress has pockets. I don't remember the last time I made a dress without them. They are entirely essential, and must be included!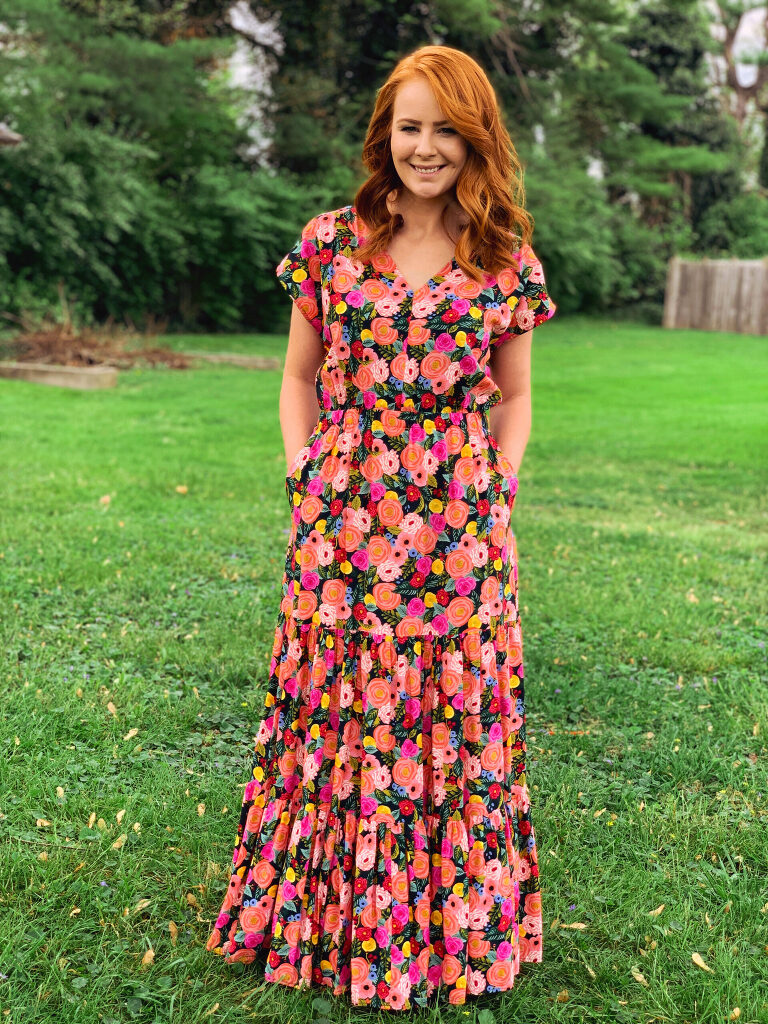 More and more, I am reaching for garments that are easy to throw on and make me feel great without much effort. This dress definitely fits the bill, and makes me feel more put together than I actually am. After all, I have four kiddies to mother these days, and the youngest one is nearing his first birthday and is into positively everything!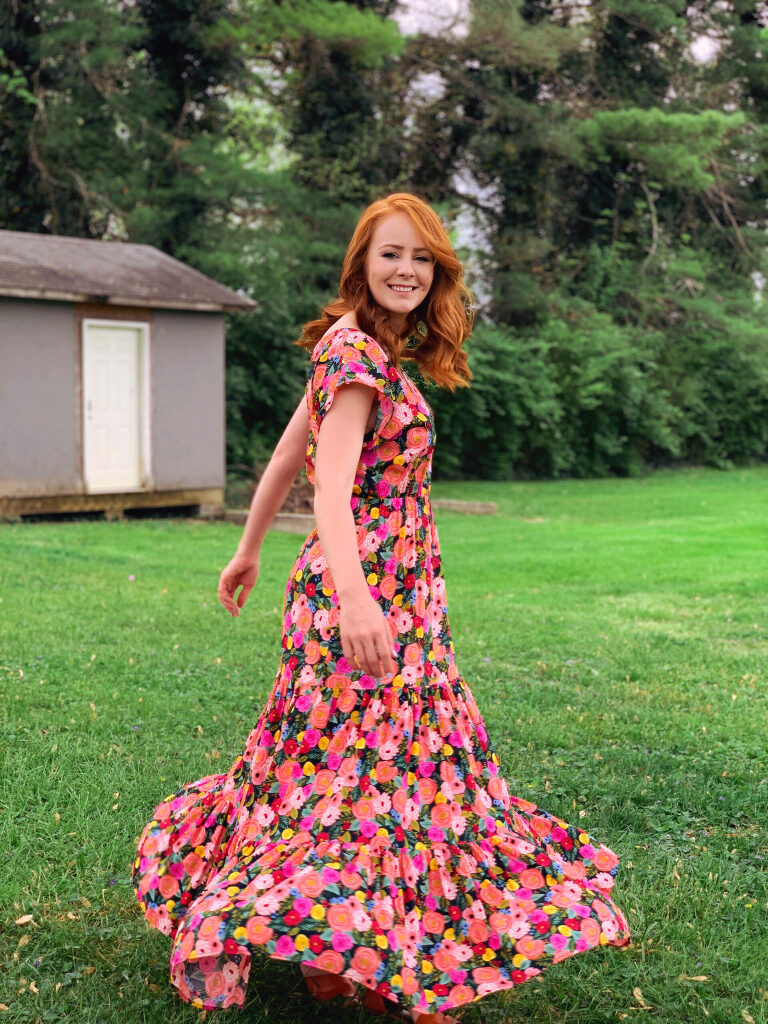 Thanks for stopping by! I'll see you back here next week, but first I'm going to twirl right through the weekend!
-Meredith