I like to think that when holidays roll around, there's this unwritten rule, perhaps better understood as "permission," to make a new dress or outfit. Same goes for vacations. For me, if I've started something at a busy time, and maybe haven't completed it, when that special days comes around, I get this urge to finish the piece so I can wear it. That's the case with today's dress.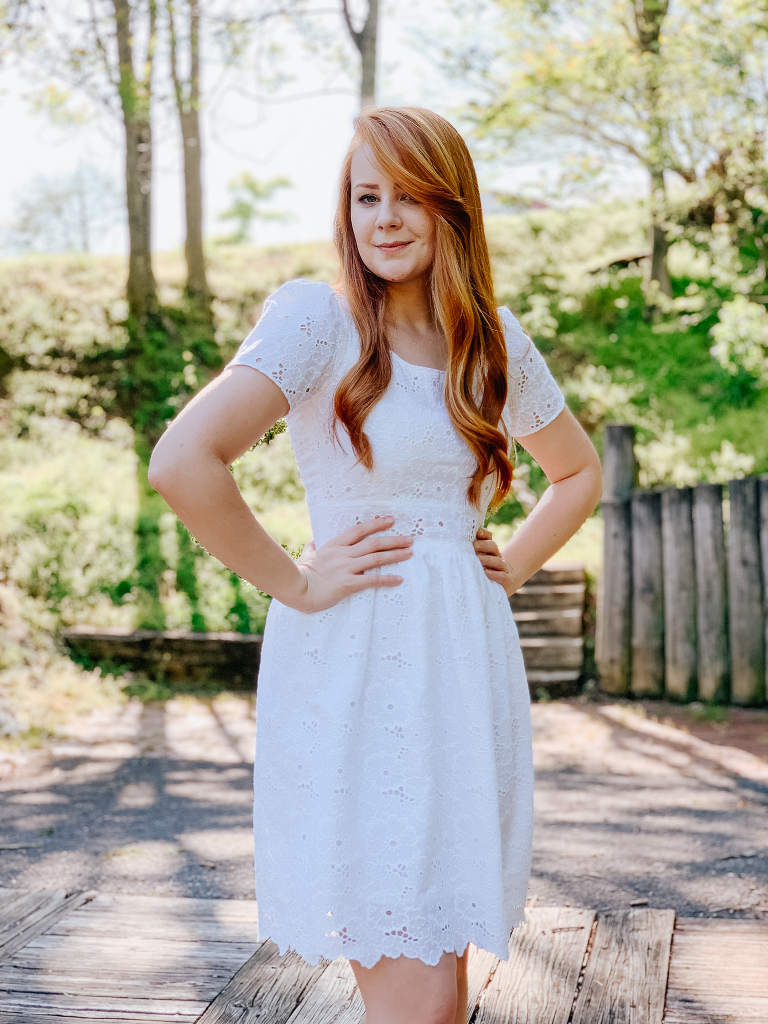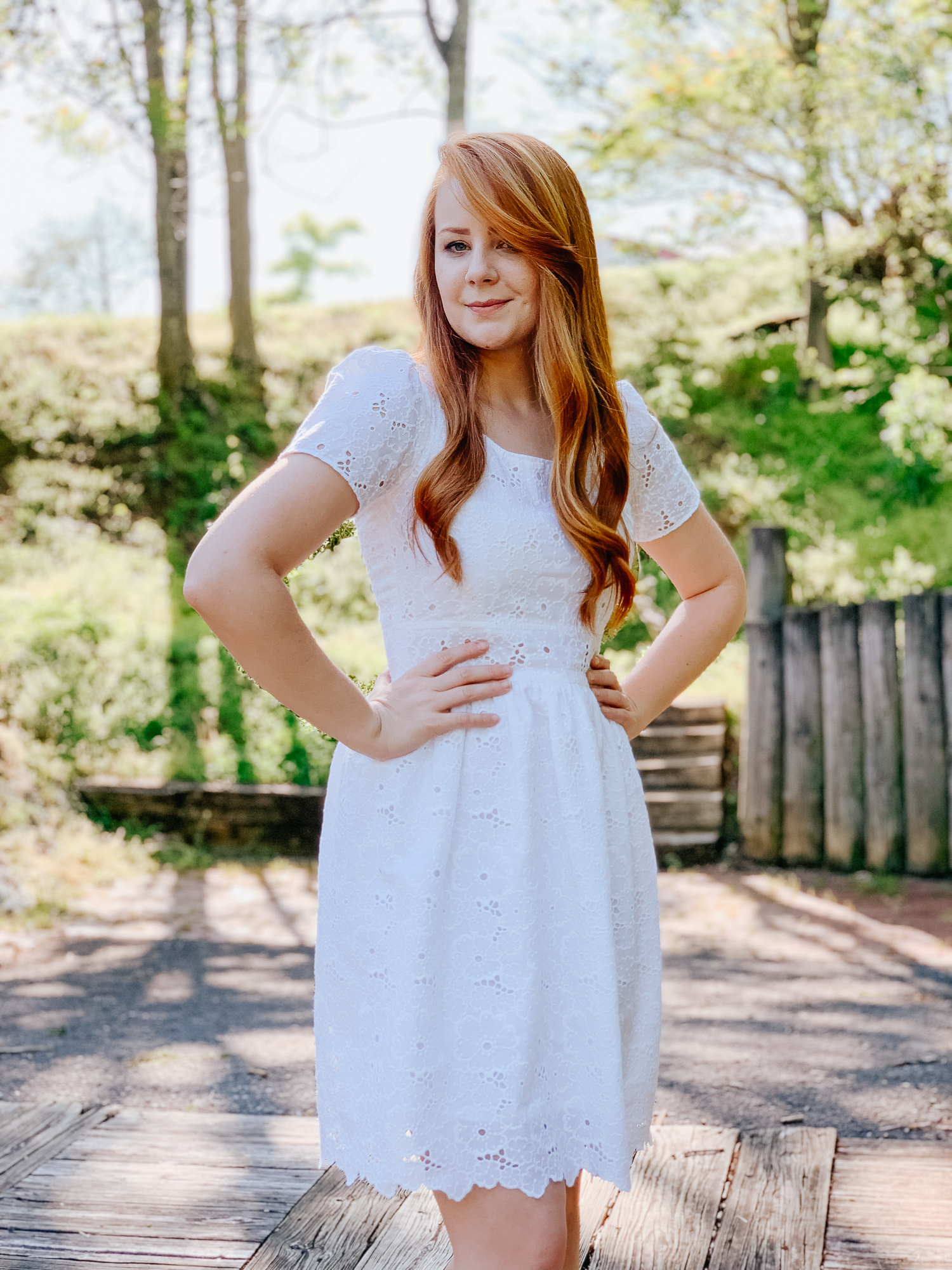 My friends at Jones & Vandermeer got this amazing white eyelet fabric  (see similar options) last summer, and I so wanted to make a summer dress with it. I was crazy busy, so after I made the bodice, for whatever reason I let it sit. Such a shame, right? Well last week, it occurred to me that Easter would be here in a matter of days, so I picked that bodice up one evening after the kids went to bed, and made a skirt for it.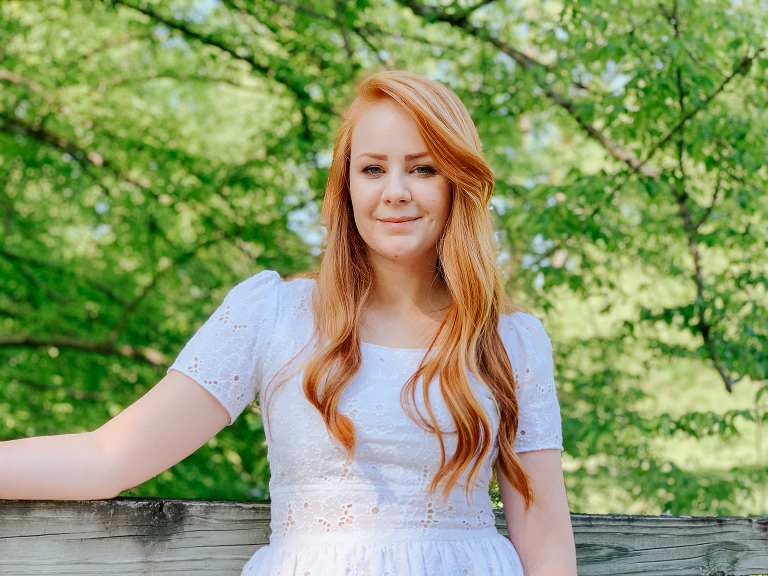 It was easy peasy to add the skirt. The part that took the most time was cutting around the flowers at the bottom, so I could have a beautiful hem, but I was watching Inspector Lewis at the time, and the crime solving kept me entertained.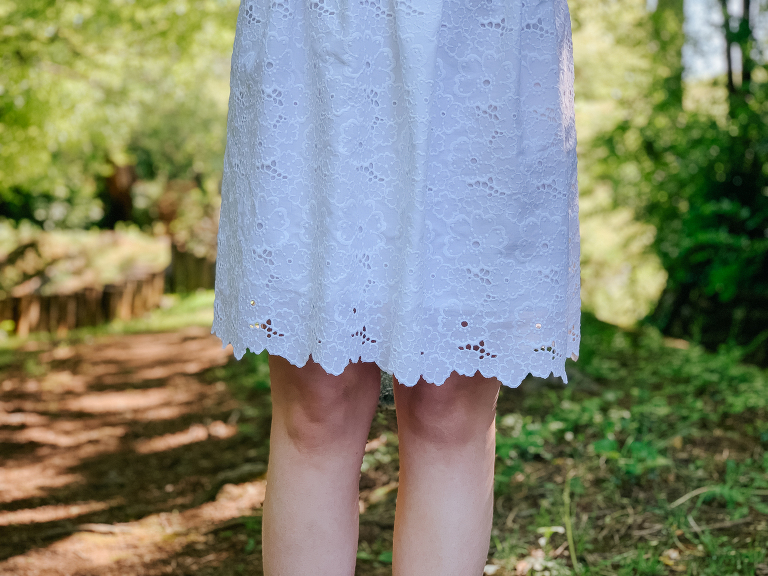 The bodice and skirt of the dress are lined with this lawn from Robert Kaufman, and I think it will be my new lining fabric. I wish it came in a nude color, but white was actually exactly what I wanted for this dress.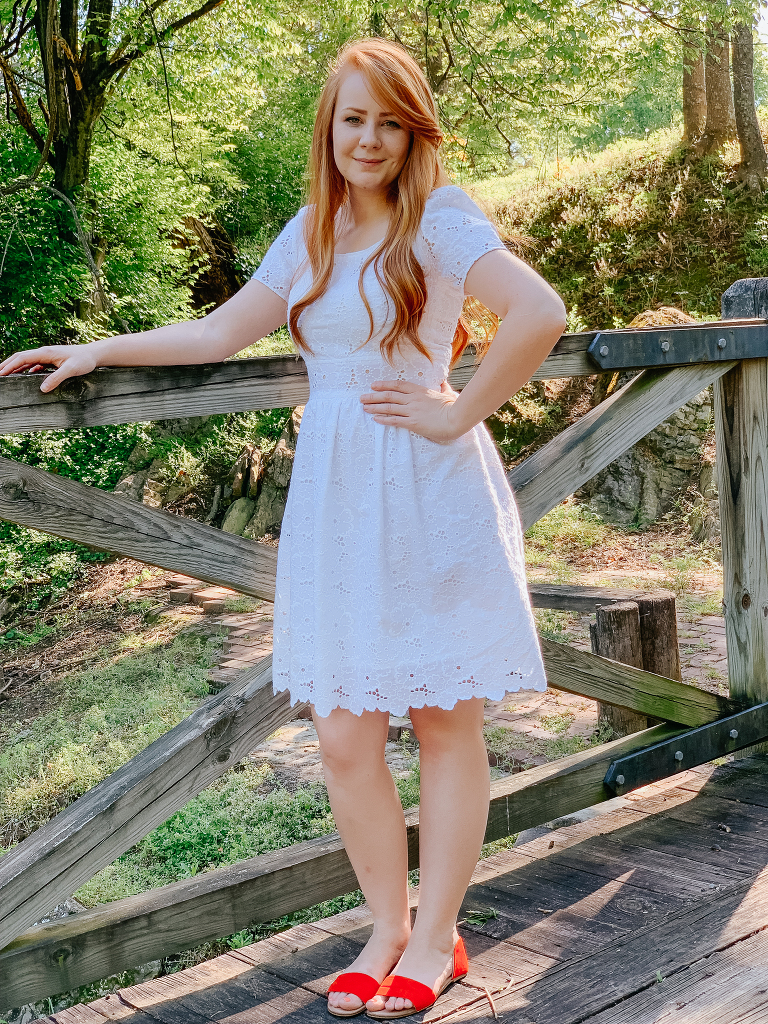 The sleeves and waistband are not lined.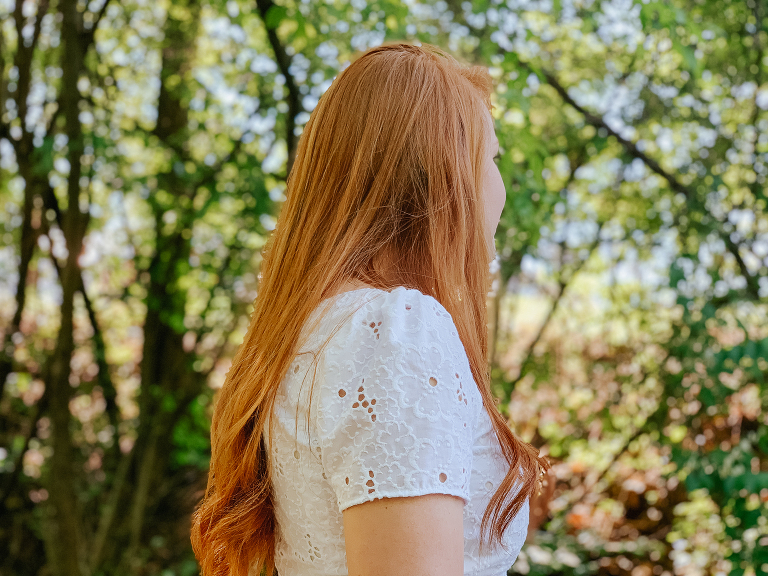 The "base" of this dress pattern is the bodice of the Michelle, My Belle dress from Liberty Love, and its been modified to fit me. I drafted the sleeves and skirt. I was going to add pockets, but I didn't want to interrupt the pattern of the eyelet, and decided I didn't need them.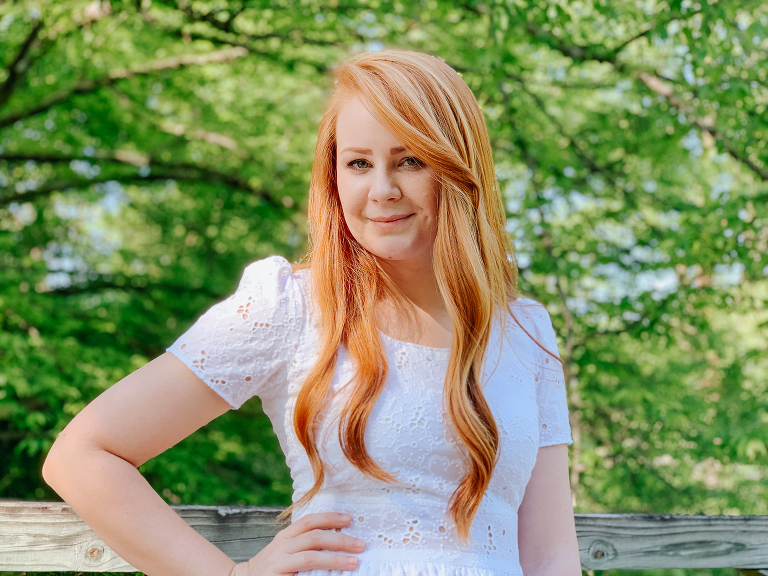 Fun fact: this is the first white dress I think I've ever owned. Even the dress I got married in had some flowers on it. I love it! Its totally different than any of the dresses I have even though the bodice is the same as most of them. Its a new look, and I am really pleased with it.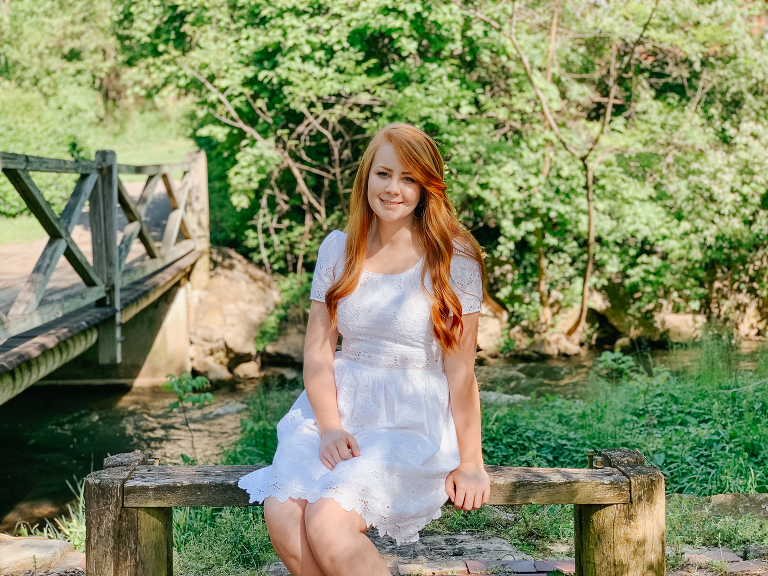 I made a new dress for Layla too- here's a sneak peek!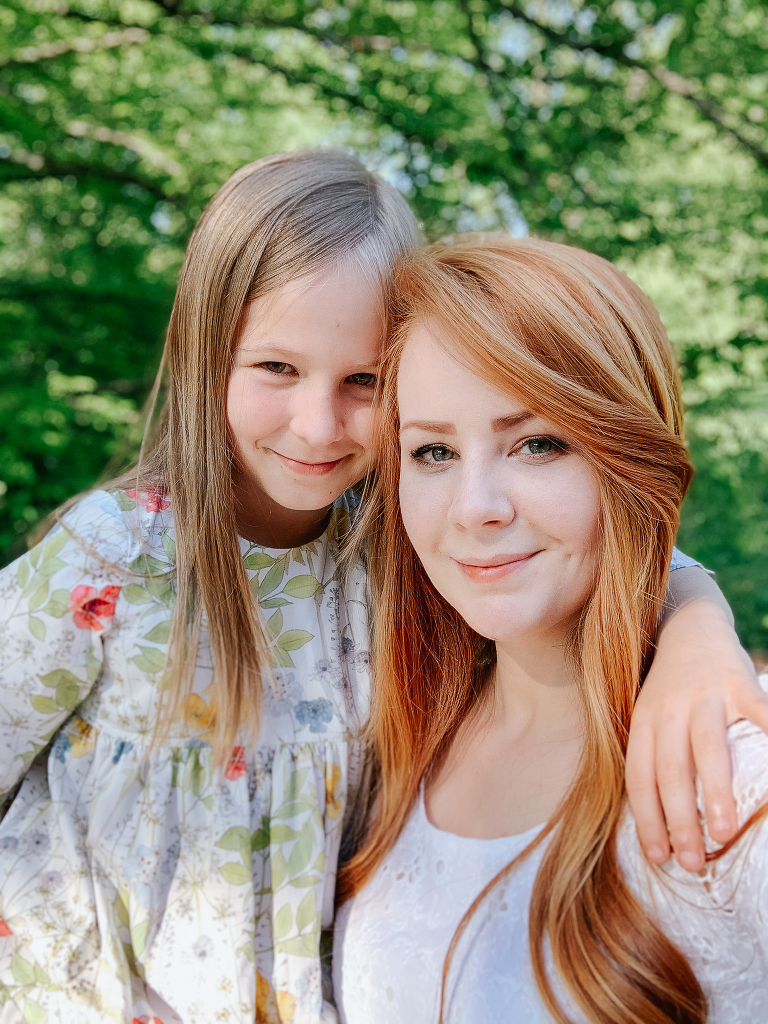 I'll show you this one tomorrow. I had a lot of fun just making it up as I went, and I think I found a silhouette that works well on her tiny, little frame.