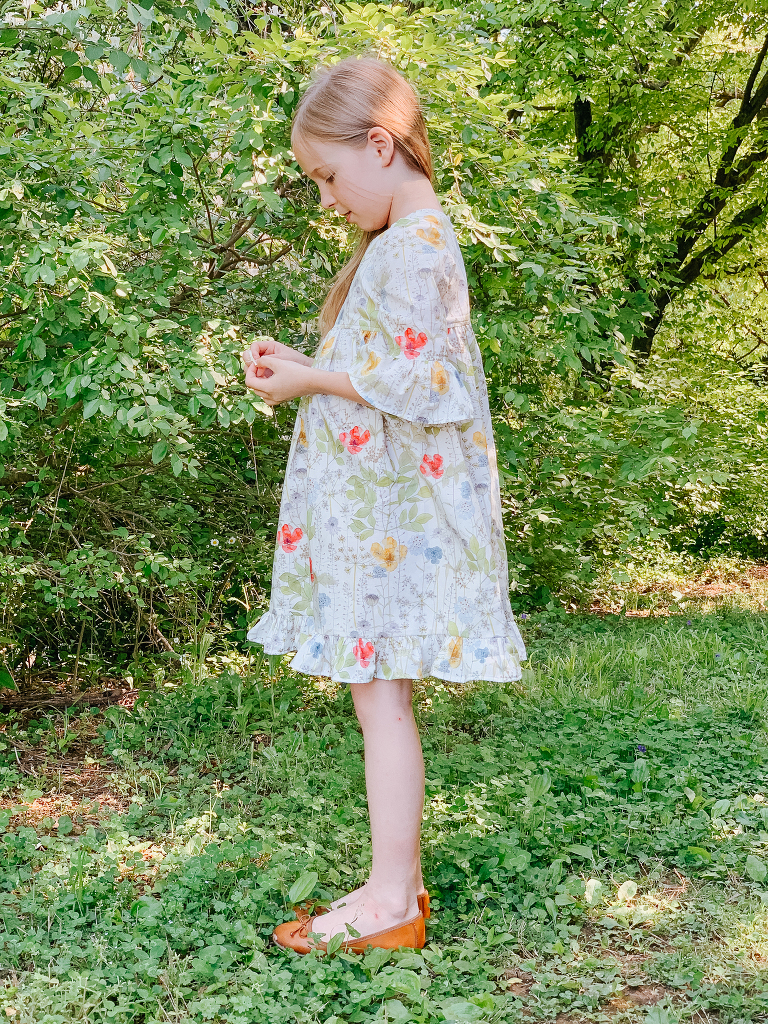 I talk often of my love of flowers. This time of year East Tennessee is just brimming with life, flowers exploding from their buds, and greenery as far as the eye can see. The sun is shining, and the earth is illumined with beauty. I love to pay tribute to the beauty that's all around when I make whether its clothing or quilts or something else. That's why I'm always sewing with floral fabrics!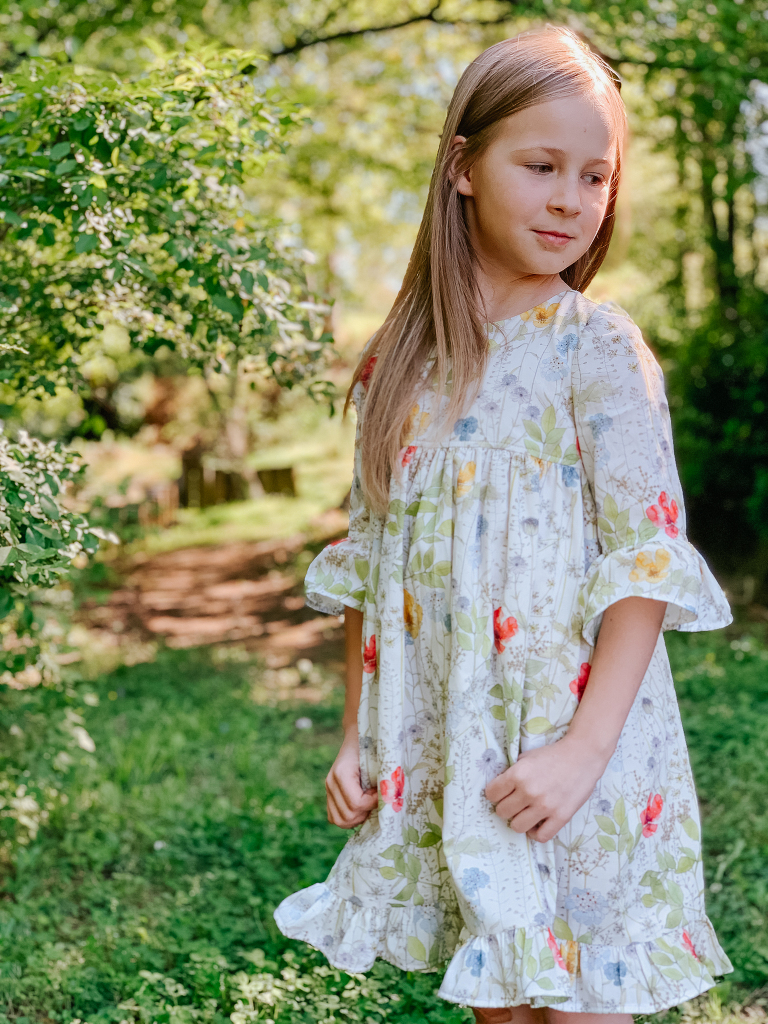 Layla's Easter dress was made with a lovely Liberty fabric from DuckaDilly called Irma. Its such a light and pretty painterly floral and I thought it was perfect for Spring.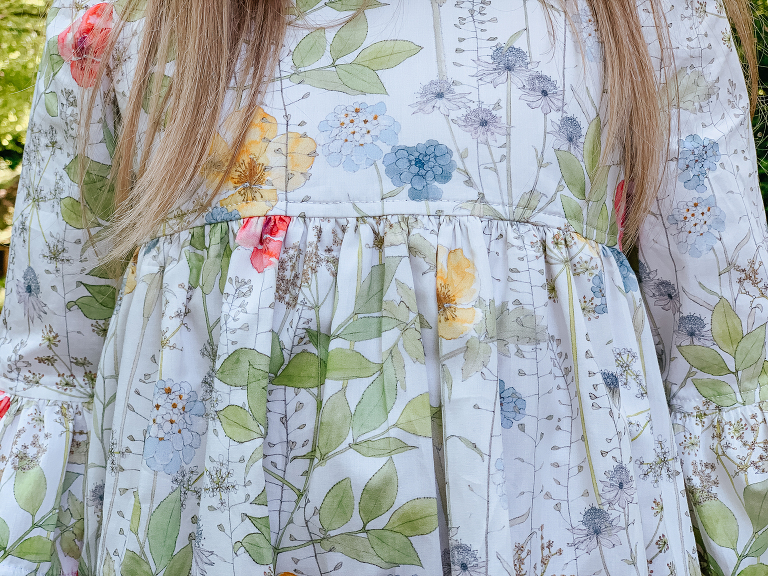 This dress began as a modified bodice from the Building Block Dress book (amazingly good resource!) My girl is a very little nine years old, and the bodice is a size 6.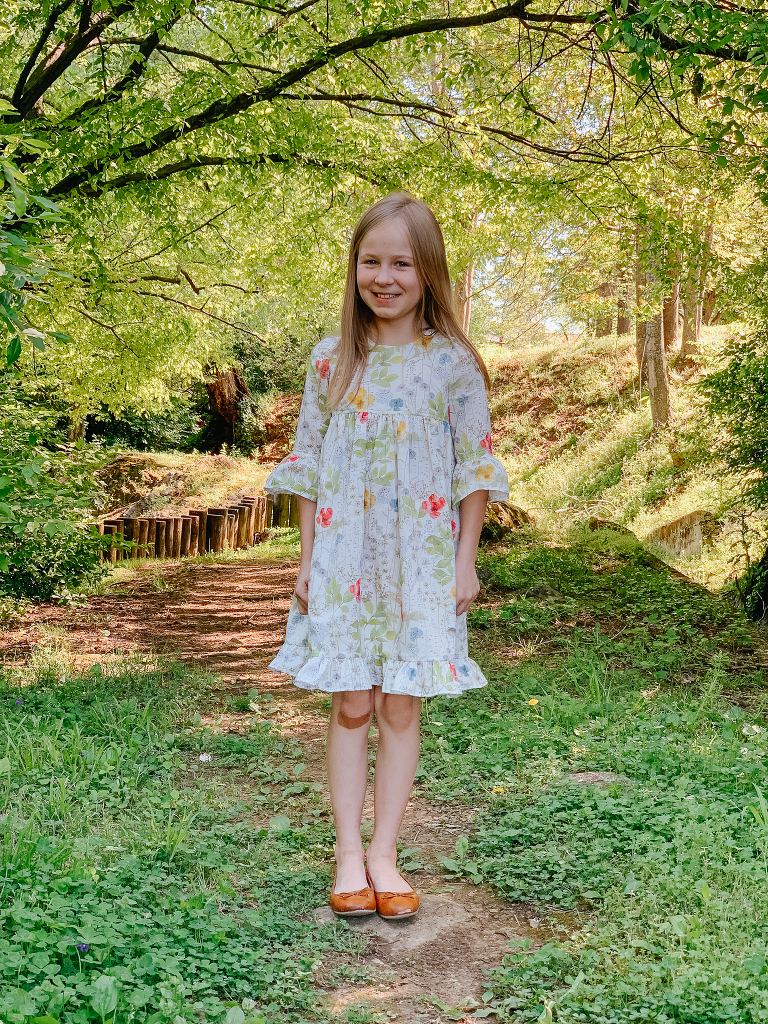 After that I added sleeves which I got from the Buttoned-Up Buttoned-Down shirt. I shortened them, and then added ruffles. I'm sure I could have used a sleeve from the Building Block Dress book, but I used what I had sitting here which was the shirt sleeve.
The gathered skirt was made with the full width of Liberty fabric, and then I added a ruffle double that length. The bodice and main part of the skirt are fully lined with this Robert Kaufman washed lawn.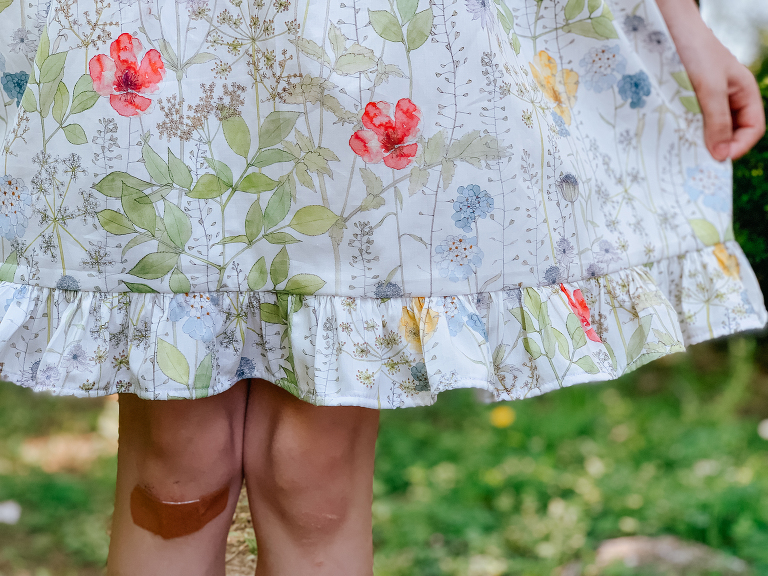 The zipper is a bit unconventional, but in the name of using what I had rather than going to buy something else, I chose to use this scalloped decorative zipper. The white matches up better than it appears in the photos. The full zipper is exposed, and really does add an unexpected pop. I think it fits my girl pretty well.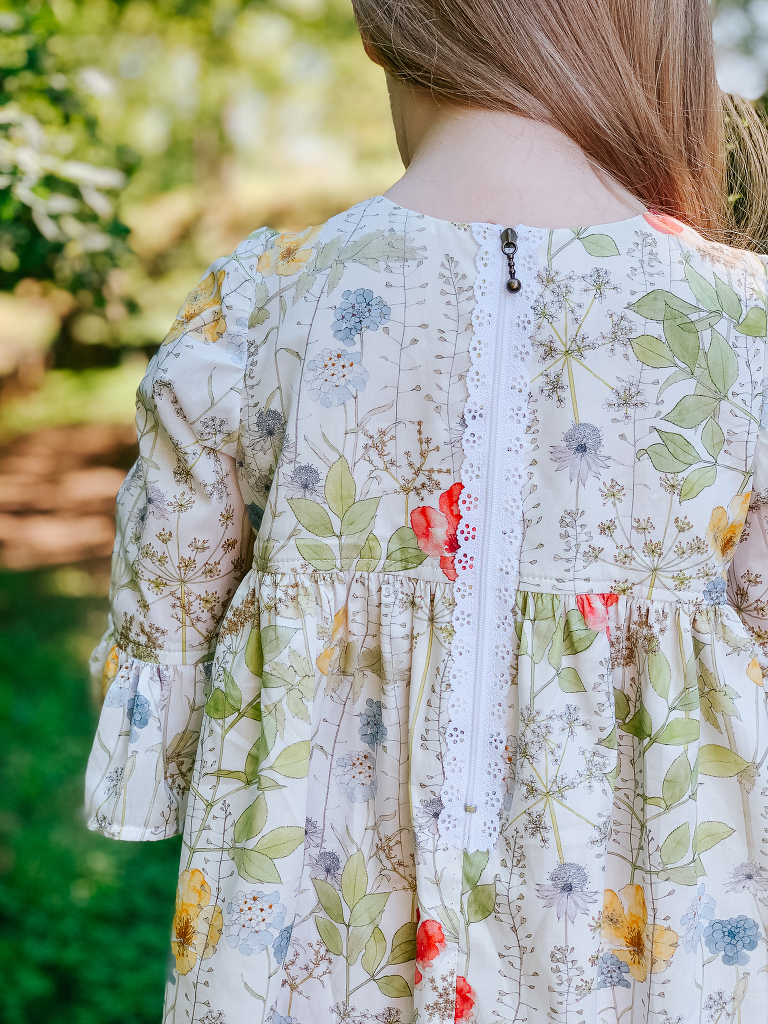 I made up the design of the dress as I went. I wanted to make something a bit different for Layla this time because she is getting older and so very mature. She is also quite thin, so its not the easiest thing in the word to make her dresses that look like they are for a "big girl". This was meant to have a loose fit and just feel easy to wear, and she said it felt great. I think its a look that is feminine without being for a baby. She's pleased and that's all that matters to me!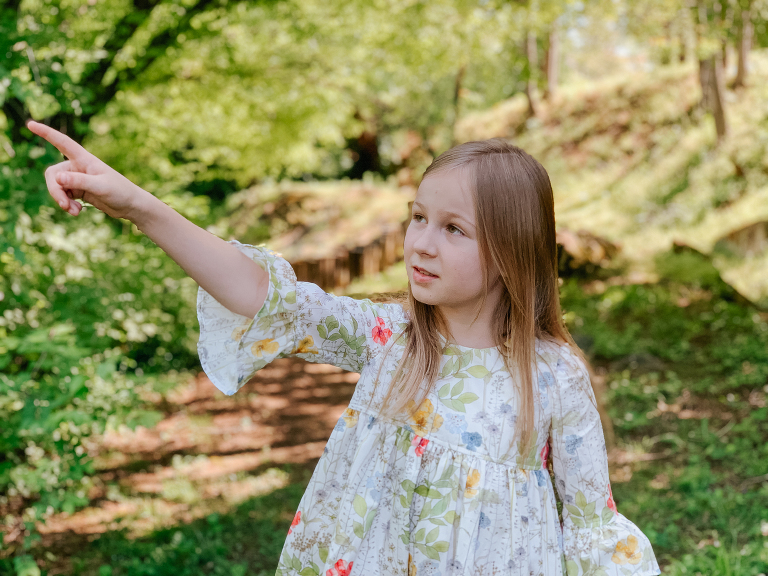 Join me back here on Friday when we'll be picking back up with the Beginner Quilt Series. We took a brief pause last week for Good Friday, but we are back on schedule this week! See you then.
-Meredith
note: this post contains affiliate links to amazon which mean that if you choose to buy, the price is the same, but amazon gives me a few cents of the sale which goes toward supplies for blog posts. Just a way to support a small maker, which I really appreciate!