After a quiet week last week, I'm back with another baby quilt. And let me tell you, its a good one! I definitely need it in throw size immediately.
When I made this quilt a few weeks ago, I was unsure of what fabrics I wanted to use for the solid portions, so I ordered several voiles and lawns so I could make the choice in person. Little did I know the solids would play so nicely together. I chose a few Liberty prints to sprinkle in, and got to work using every solid I ordered.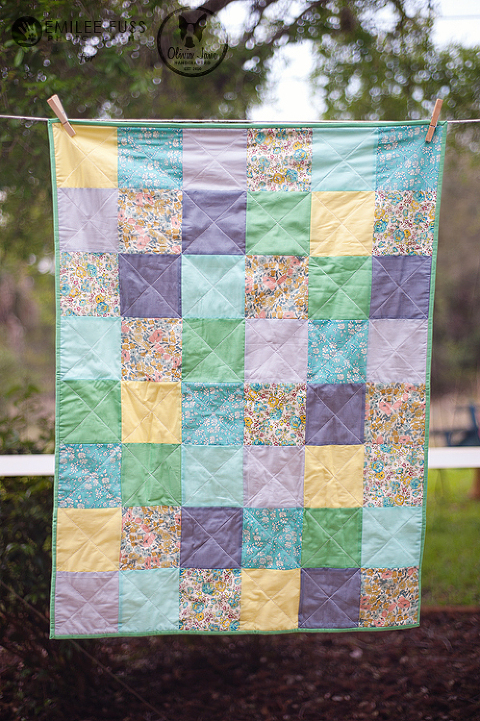 This soft little baby quilt measures 27″ x 36″, so it will be perfect for immediate use once Baby gets here. Layla approves of the size of this one, so now I can move onto making some good floor quilts for him to roll around on. Side note: four year old little girls are incredibly opinionated and outspoken. Her little brother already has a very serious advocate, and he doesn't even know it yet. 
So the back of the quilt…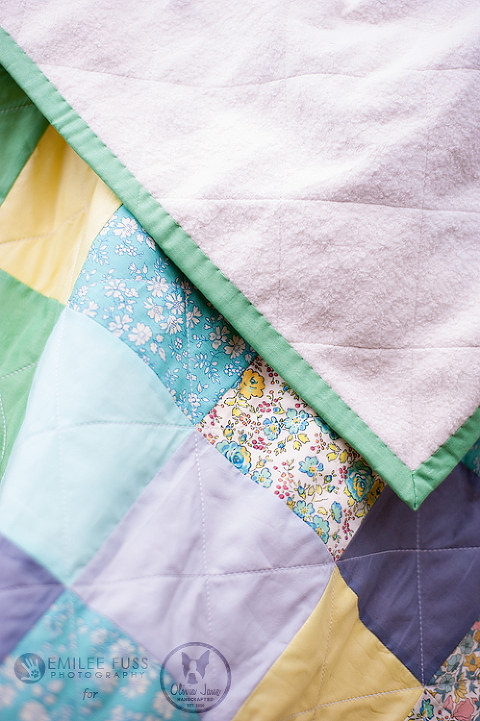 Its basically the softest fabric I've ever felt. I used Michael Miller's organic Sherpa which I prewashed because it absolutely does shrink. When he [Baby] gets out, he'll want something soft, so I thought this was the next best thing to womb. Its totally a guess though. :)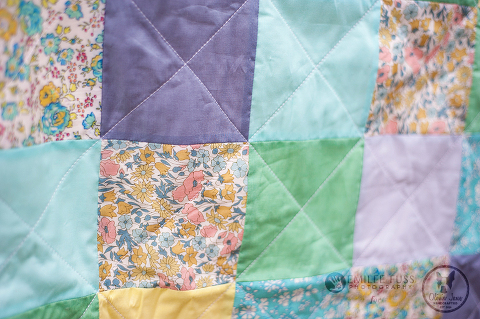 I did forgo the batting because with the Sherpa on the back, this quilt was heavy enough, especially considering he will be a May baby born in Southwest Florida. And guess what?! I machine quilted again!! I used the walking foot because I think the Sherpa is a knit, and that helped the two layers to stay together evenly. I used the same 28wt Aurifil thread on this quilt as well.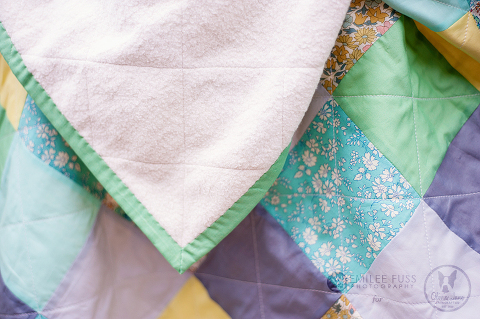 I'm very happy with the way this one turned out. Getting more comfortable with machine quilting is also a huge bonus! The stitches are very consistent and quite straight which is shocking to me. I didn't want my standard chunky hand quilting to take away from the softness of the Sherpa, so that was a big factor in my decision to machine quilt this particular quilt.
The big day is getting close! I find out today if they will be moving up the due date since his measurements have consistently been ahead at every visit. I'll have to let you know!
Have a great Monday!
-Meredith