I've got another one for you! This neon gingham from Sevenberry is such a fun print, and this bright, cheerful pink couldn't be more perfect with Layla's personality.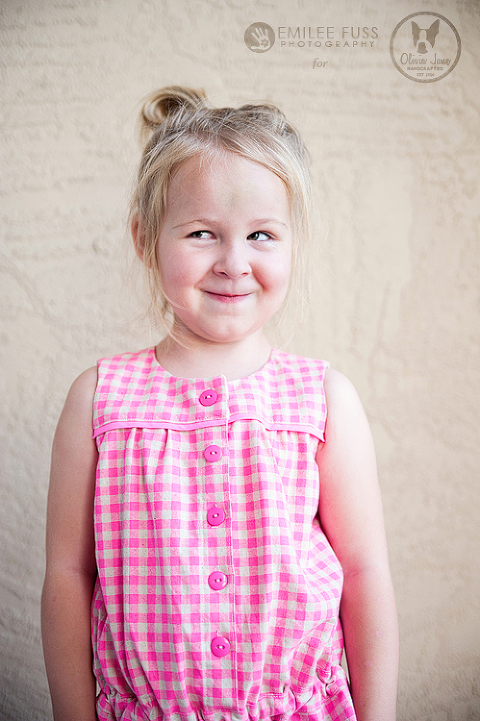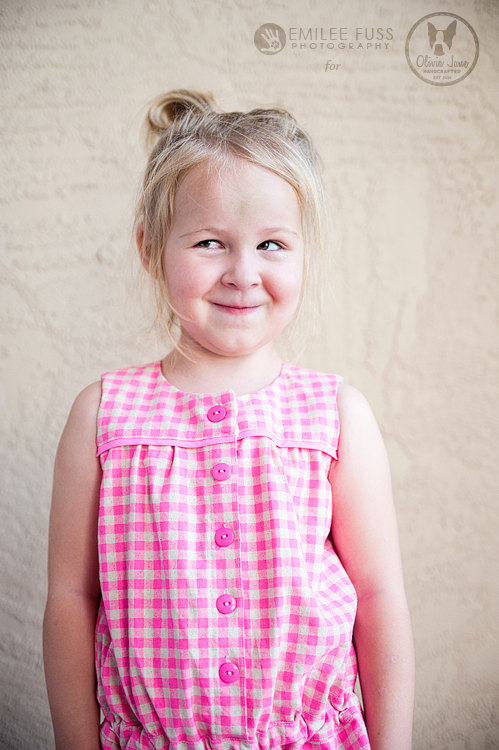 I won't repeat all the things I've said in my past two posts, but if you would like to read about my first two Sally Rompers you can check out those posts here and here. This one was made using the same modifications I made to the second version in order to accommodate extra length in the torso.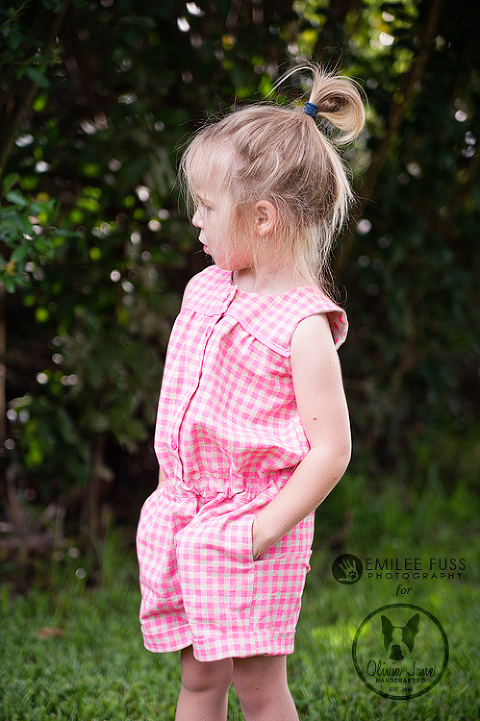 This romper is made with two prints from Sevenberry. They're both a heavyweight cotton/linen blend fabric. The weightiness of the fabric made for really easy assembly, which I loved. I used some more of that neon bias binding as faux piping to accent this outfit. I also used it to bind the armholes. The pockets and yoke lining both feature this great neon dot print, which you can just barely see in the above picture.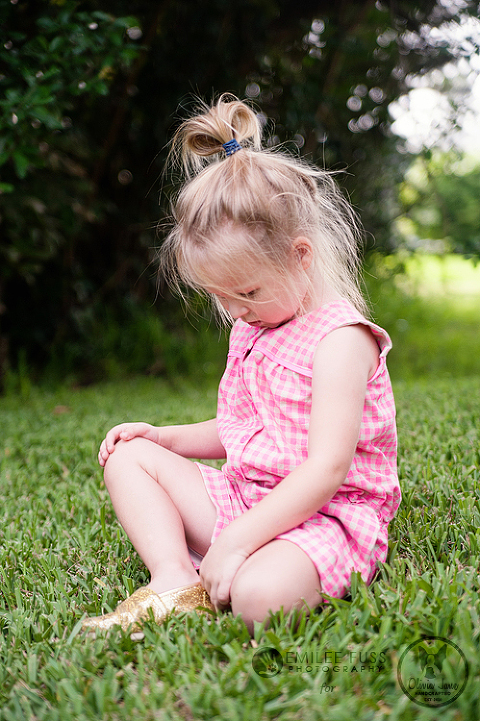 I'm so glad Emilee was able to get some good pictures of Layla sporting this romper. First Layla found a [dead] beetle she had asked Papa [her grandpa] not to throw out because it was here friend and she loved it. When they went outside for pictures, Emilee didn't want the beetle to be included, but knowing Layla would protest to putting it on the ground, she asked her to put it in her pocket. Then Layla told her they needed to come inside so she wouldn't get eaten up by mosquitoes. After I requested more pictures, they went outside to the front entryway where Layla nearly had a total breakdown because there was a dead roach on the ground and a teensy spider web. Sigh. But the beetle is her friend. She finally agreed to more pictures once my dad and I went out and stood guard against the dead bug. And then her goofy, bubbly self came right out! I just love this girl! And I love that a beetle is her friend and that she needed me to protect her from a dead roach. That childish innocence is the most precious thing in the world. If only I would ever need to protect my little ones from actual roaches.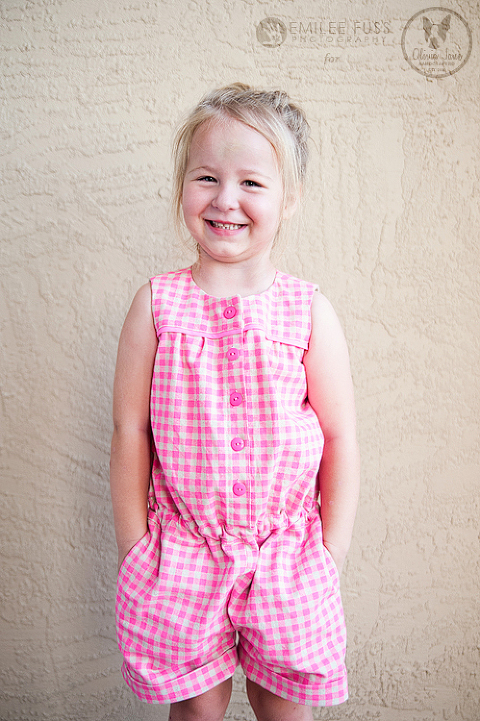 I'm going to get back to those two munchkins now. Thanks for letting me gush just a little bit!
-Meredith