Back before I was pregnant, I was branching out on clothing patterns, and tracked down the Darling Ranges Dress by Megan Nielsen. I had wanted to sew the dress for a long time, and I was thrilled to get started. I cut out my AMH voile along with Free Spirit solid voile for lining, and got started. I was 75% of the way done when I found we were expecting, and kicked the dress to the curb, er, closet. Since I've been seeking out button down dresses and tops that are suitable for nursing, I remembered my old, neglected friend and decided I would finish her up. Sadly, there's not a chance in the world that it will fit my current figure, so my first Darling Ranges dress has gone to live with my sister, who, by the way, looks absolutely stunning!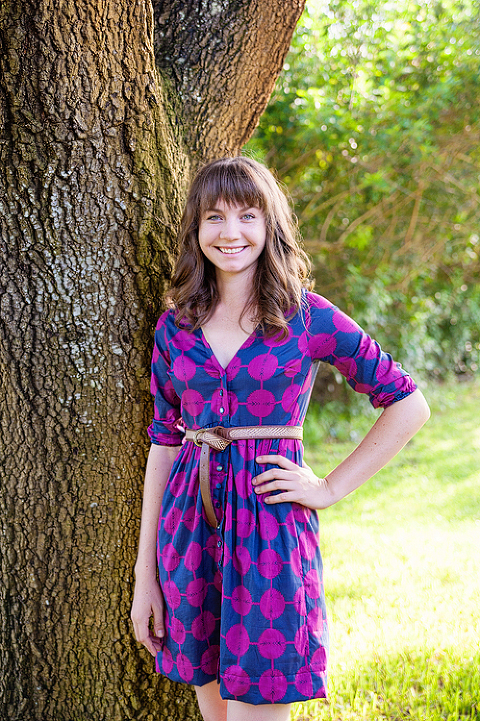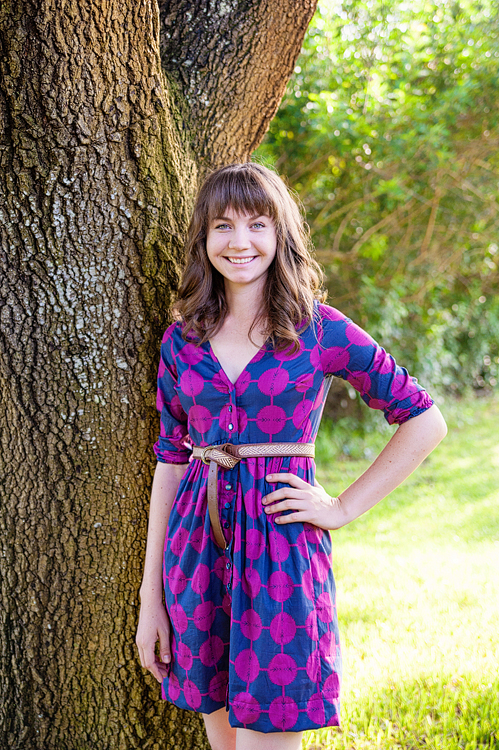 Like many of the garments I sew, the Darling Ranges dress does not call for a lining, but I prefer to line (underline, if you're picky) most every garment I make, but especially ones made out of voile or lawn as those fabrics are almost always sheer to some degree. For this particular pattern, I just cut the bodice and skirt pieces out of my lining fabric and attached that to my main pieces prior to assembly, and they acted as a single piece of fabric. This is the "proper" way to underline a garment.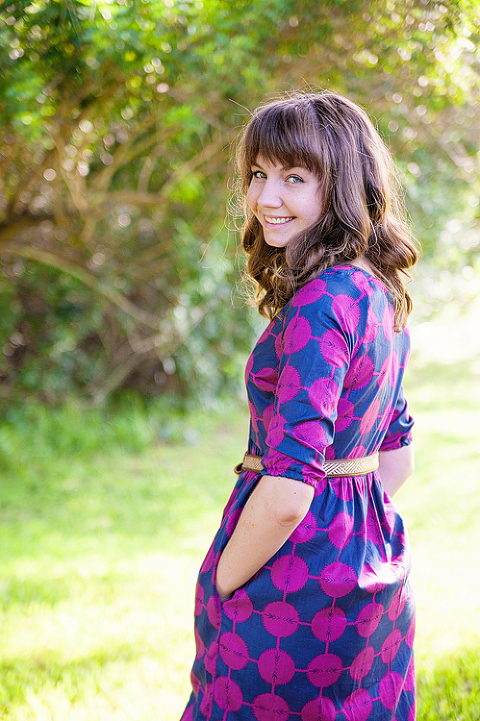 This dress is the size XS, and I'm thinking to make one that works for me, I'll need to go up to a small in the bodice and do a full bust adjustment. I think that's hilarious because I've always had a really small bust, but if I'm going to nurse and wear handmade clothing, it has to be done. Bleh. We'll see how long it takes to work up the gumption to do that.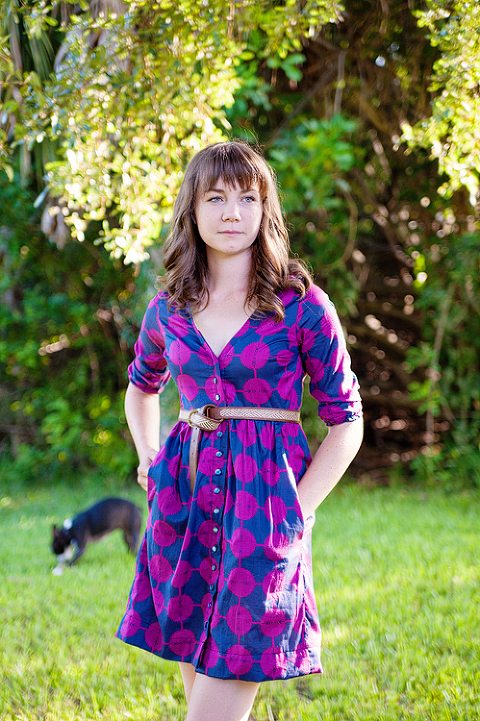 I used some more of that neon bias binding that I love to finish the neckline. Having that little bit of stiffness from the binding made this step sooo easy.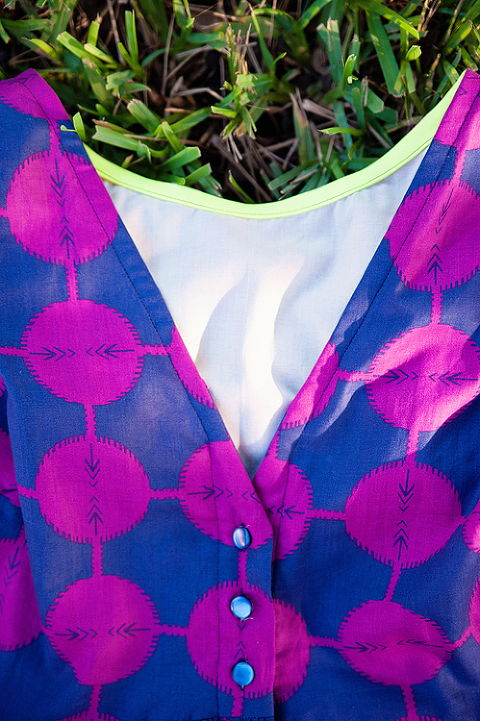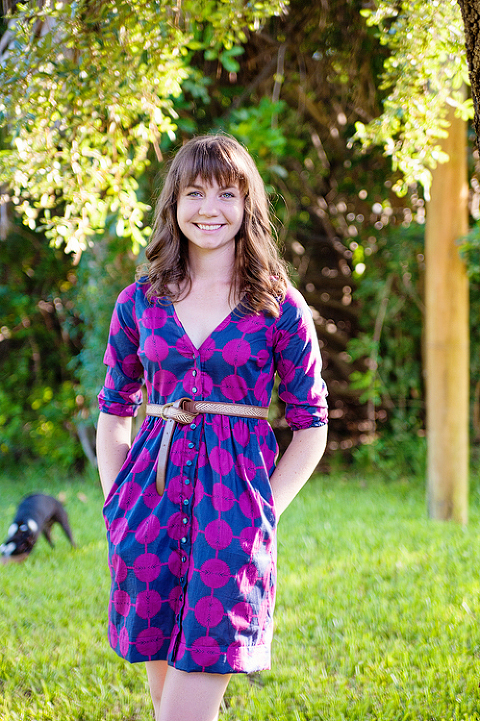 I love that the Darling Ranges Dress has an endless amount of tutorials on how to change just about any element of the dress. I think for me, I'll try out the rounded neckline and maybe lower the waistline just a touch. And if anyone has any encouraging words to share to kick me in the butt so I can make this dress sooner versus later, please share! Or at least tell me that an FBA isn't as bad as I think.
Wishing you a great weekend! PS: my sponsor, Jones and Vandermeer is having a sale while they're on vacation! 10% off everything plus free shipping on all orders over $60 with code HAPPY4TH They have lots of Liberty, Nani Iro, ALL the Cotton + Steel, and tons more. Go check it out!
-Meredith