Remember this dress I made for Layla? Well I made a coordinating shirt and bow tie for Wallace using the Fresh Catch print from Hawthorne Threads' Riviera collection.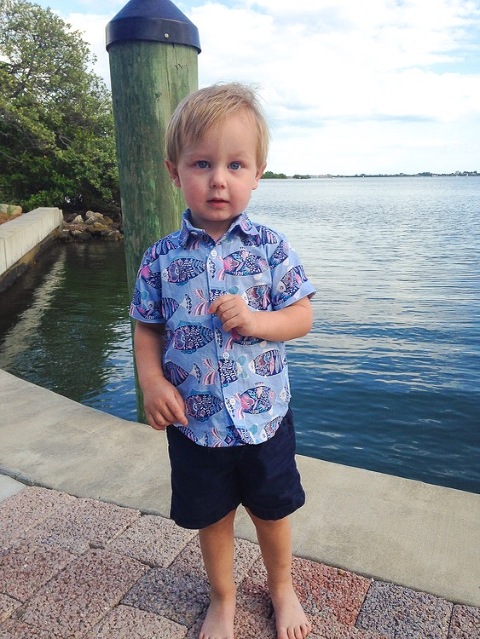 I'm glad to finally post about it because it was at one point the post that wasn't meant to be. These pictures are the result of a third photo shoot. The first two found Wallace in the trenches of confusing and just plain hysterical two year old emotion. On the third, I brought secret weapon Papa (my dad). That worked like a charm except that I forgot the dang memory card. So here we are with phone pictures. A fourth attempt was simply not going to happen.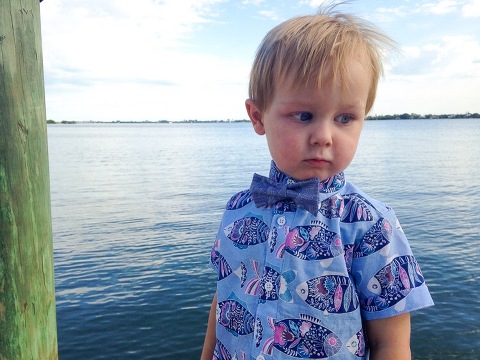 Of course I used the Sketchbook Shirt pattern because that's the only pattern. Haha.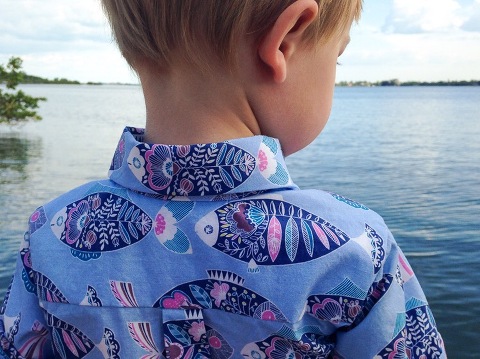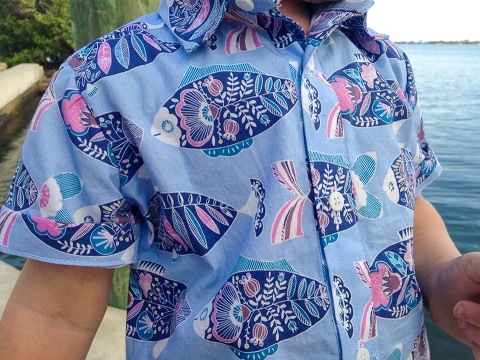 Hawthorne Threads included a sample strip with the other prints which is an awesome way to view each print in the collection, but it also worked perfectly for making a clip on bow tie. As a matter of fact, I could have made a whole range of coordinating bow ties using the sample strip.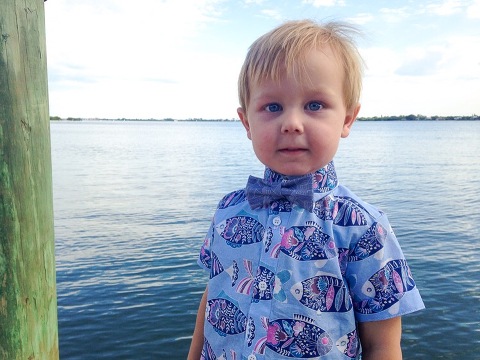 As with all of his shirts, Wallace is a big fan of this one. It's "the fishy shirt" and he thinks it's awesome. Another plus is that it couldn't be more fitting for our beachy area. The whole Riviera collection triggers a sense of fun and makes me want to get out on the water.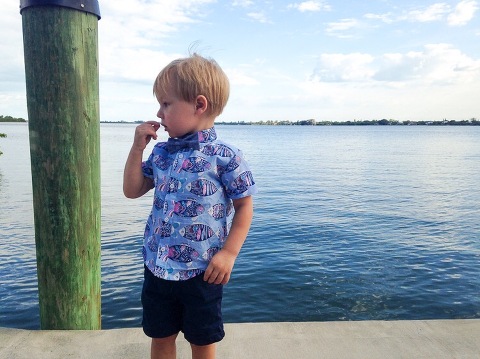 I hope this post finds you having a relaxing Memorial Day. Thank you so much to the men and women who have served and are serving to protect our freedoms! 
-Meredith