About a month back, the ladies at Hawthorne Threads sent me some fabrics from their new in-house collection, Riviera, to play with. I was just thrilled and began planning straight away. Still on my pleat-all-the-things kick, I decided to make Layla a dress similar to this one I made for Emilee a year or so ago.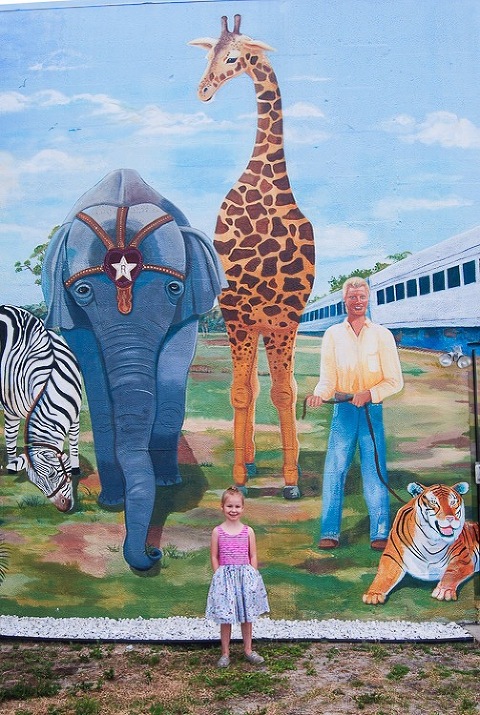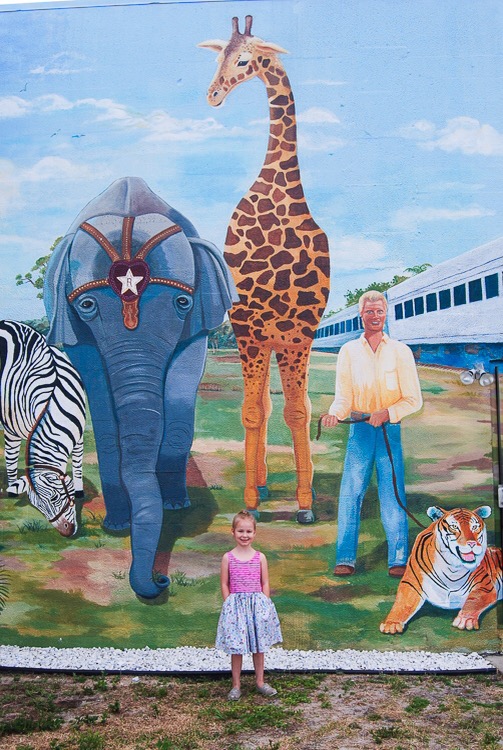 Only instead of a circle skirt, I made an ultra gathered skirt with pockets on Layla's dress. To do this, I simply cut my yard of fabric (Jardin in Cote d Azure) in half so that the skirt circumference is roughly 84″. That's super full on a tiny body! I used the extra white fabric on the sides of the print to make the pockets and it worked out so well! I love that.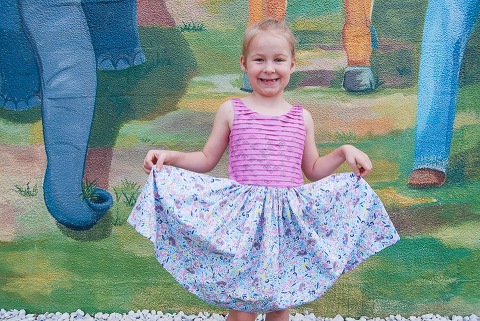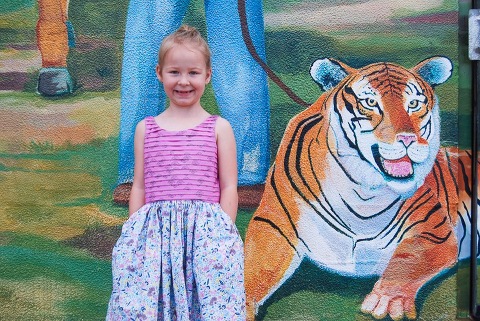 The bodice of the dress is made with Plein Air in Wisteria Mulberry. I used the Fairy Tale Dress from Oliver + S as my starting point and changed the neckline a bit. Rather than pleating a contrasting section (like I did here), I chose to pleat the whole front bodice. I used just under a yard of fabric for this. The bodice is lined in my go to lining fabric, Free Spirit Solid in Toast which is a lovely nude color that is the perfect lining to anything you can possibly imagine. I typically have about a bolt to work with since I make garments regularly and there is simply nothing better for lining!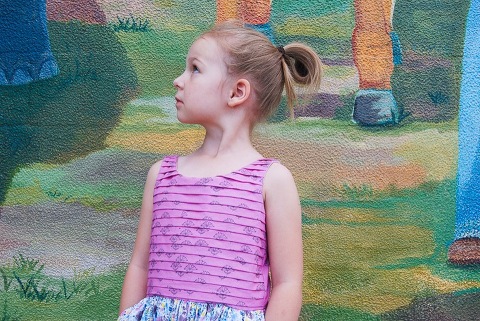 The back of the bodice closes with pearl snaps rather than a zipper- something I've not used before on a dress.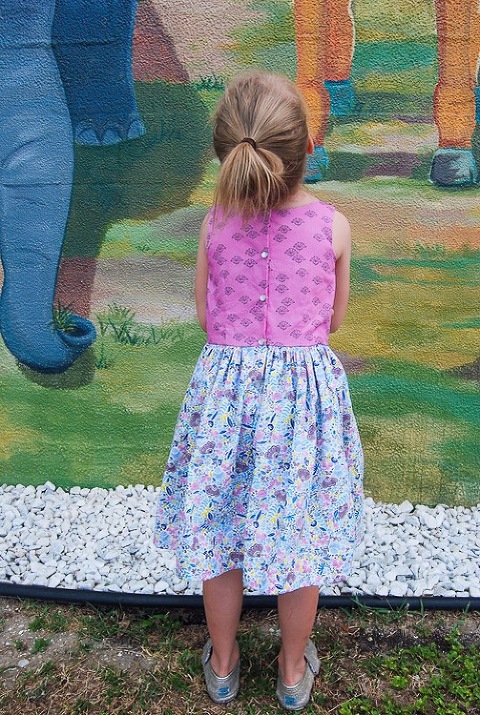 Layla loves her springy dress, and I do too! The colors in the Riviera collection are so bright and cheerful and make me think of the coast. I'm actually working on a coordinating outfit for Wallace that I hope to show you next week. He is so unbelievably dapper, that guy. Here's a peek at the fishy fabric I'm using!!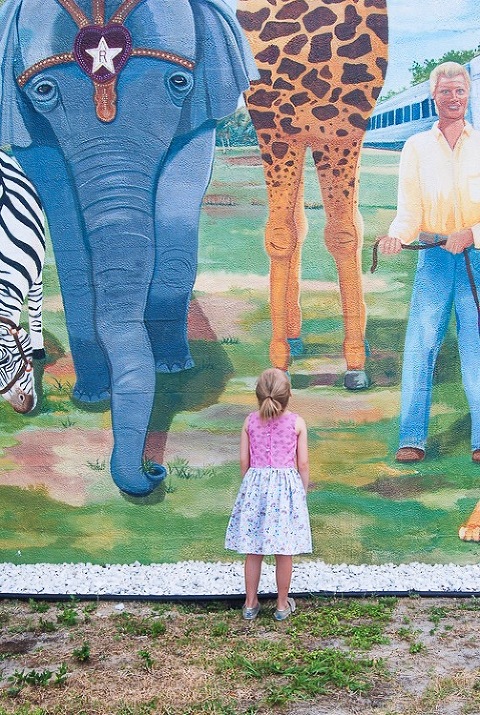 I just remembered that I didn't pop in here when my pleating tutorial went live on the Oliver + S blog a couple weeks ago! I'll be showing you a different version of the pleated dress which uses their Fairy Tale Dress pattern in a few days, but you can head over to their blog to check out my how-to so you can make your own faux pleated garments. Its so easy you'll feel like you're cheating. But you don't have to tell anyone. I won't if you won't.
A great big thank you to Hawthorne Threads for sending the fabric over for me to sew with. I LOVE it!
See you back here tomorrow!
-Meredith