Do you subscribe to Seamwork? One of my best friends in the world gifted me a subscription when they first got started, and I have loved getting the online magazine every month. If you are a paid subscriber, two patterns are included every month.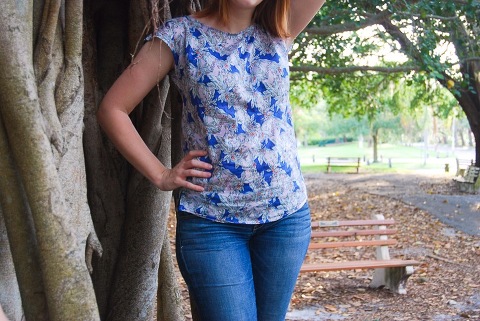 A few months back, the Akita Top was included. I was pregnant at the time, so I didn't bother making one. Last week I was going through my pattern library and I felt the need to make an Akita right away. I needed some simple tops and I wanted to make them myself.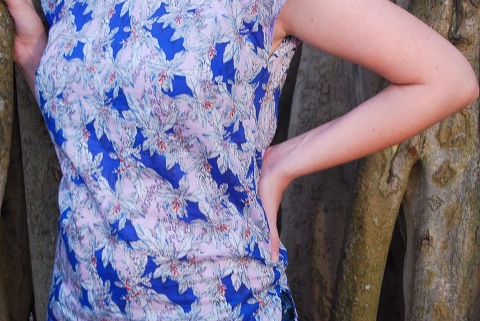 The only problem was that I was working with a yard of fabric, and Akita is a single pattern piece (read: very long patten piece). I remedied this by cutting a seam at the shoulders and adding seam allowance. It's a very simple alteration and saves quite a bit of fabric. The idea of a single pattern piece is stellar, but I did want to be sensible with my fabric.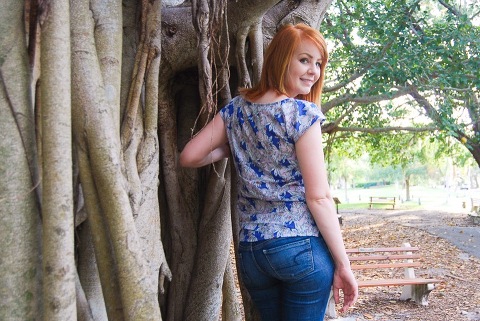 It took longer to assemble and cut the PDF than to make the top!  I'm so okay with that! Within an hour and a half I had a fully finished, ready to wear blouse.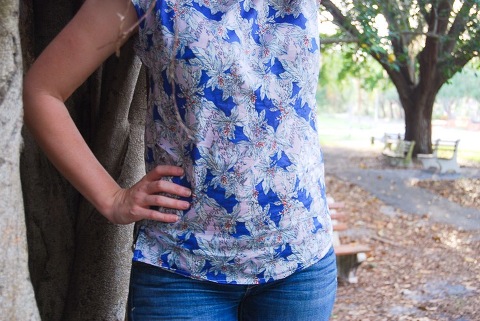 The shoulders and bottom are hemmed and the sides are sewn together with French seams. The neckline is finished with bias tape (made from that same yard of fabric).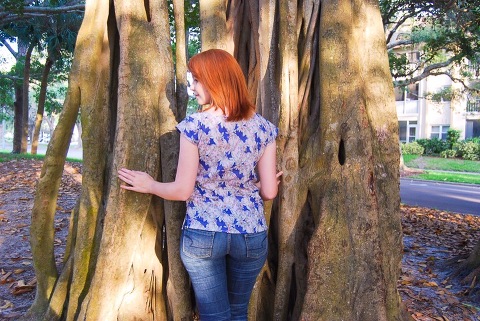 A garment couldn't come together more simply. I love that I could use a fun print with this clean silhouette. I immediately made a second, but I'll save that for another day. I can promise there will be many more Akitas!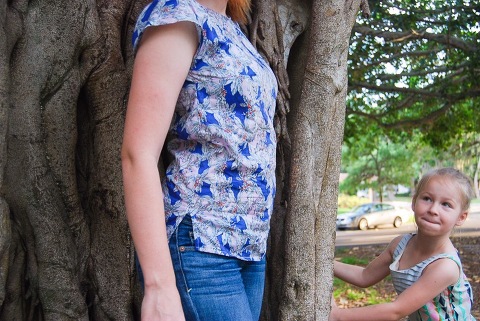 The print I've used here is Paradise by Liberty. I love the scale of the floral and the deep blue! You can still find this print in the gorgeous teal colorway here!
If you'd like to check out this pattern and tons of others that can be made in 2-3 hours, you ought to check out Seamwork. You'll be seeing more patterns from them on the blog soon. I'm all about quick and useful makes. 
I hope you're having a great day. We are celebrating Wallace's second birthday today and I've got to make him a cake. 
-Meredith