There are a few things about me that are as true today as ever. First, I am a creature of habit. I find a thing that I like and I will keep getting that thing whether its a favorite latte (I found out that my favorite local coffee shops makes gingerbread lattes all year long and I am still drinking them in April), a perfectly fitting pair of jeans, or my perennial favorite sandals. I find what I like and I make it a point to repeat the purchase. Another thing about me is that I love all things floral. Real flowers, pictures of flowers, floral patterned anything- yep, I probably love it. Bold colors also make my heart sing!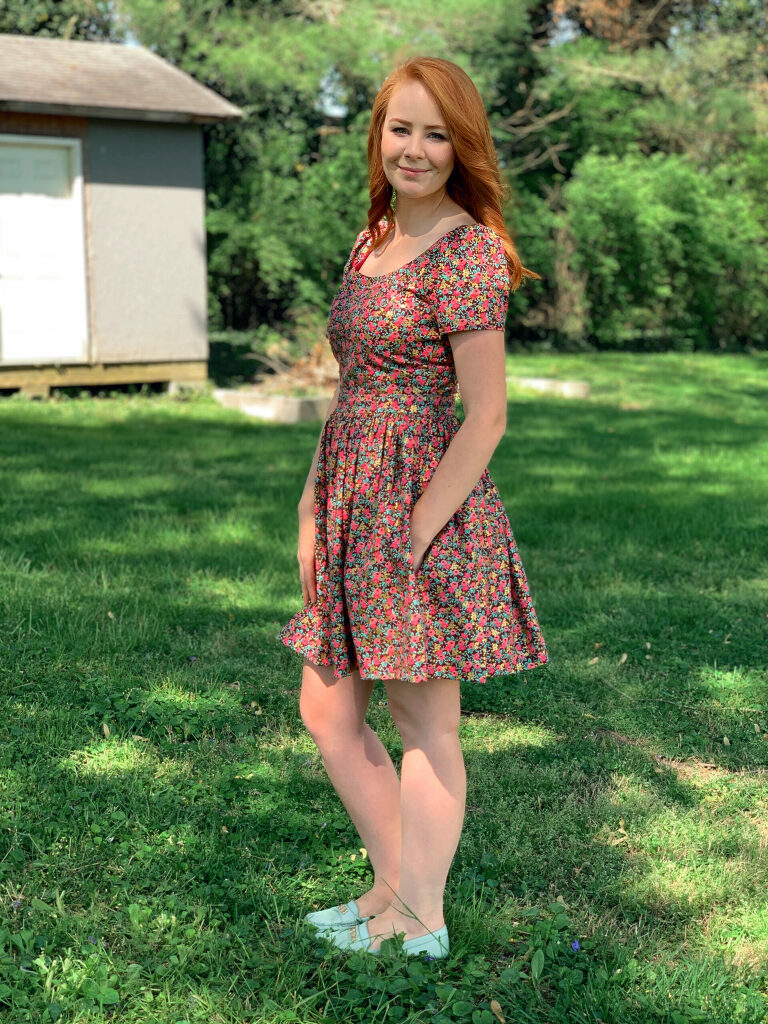 This brings me to the point- this dress that I'm showing you today is a marriage of two of my great loves- the Michelle, My Belle Dress by Alexia Abegg which is my most made pattern ever (I even have a whole page on my site dedicated to all the My Belles I have made over the years. check it out!) and the stunning floral art by none other than Anna Bond of Rifle Paper Co in her newest iteration of Rosa Burgundy on cotton. The only thing better than having your favorite thing, is having two of your favorite things in one super dress. Trust me.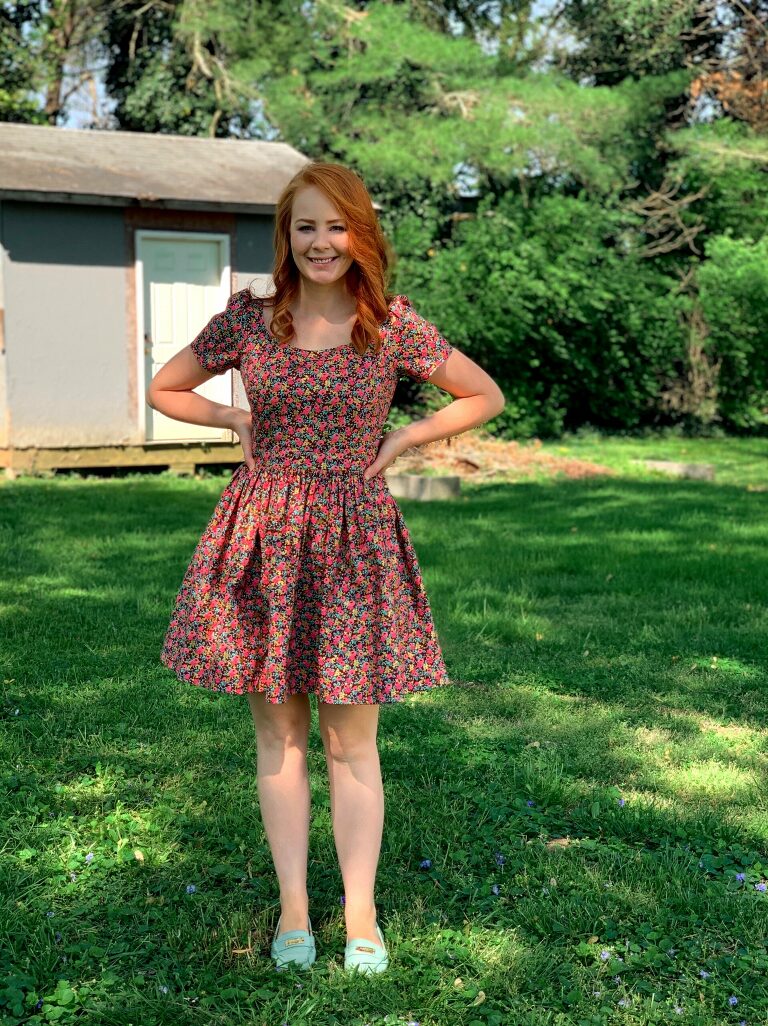 I received my order from Rifle Paper Co last week, and instantly cut into it knowing that it would make the perfect My Belle Dress. I chose a coordinating solid voile for lining the bodice which I totally forgot to photograph. The skirt is unlined because this quilt weight cotton doesn't need it.
This classic fit and flare dress features princess seams for perfect bust shaping. I modified this pattern a few years ago to make a version with an extended bodice, shorter waistband and more open neck and back. This dress features all those modifications, plus a shortened skirt for extra flirty spring vibes.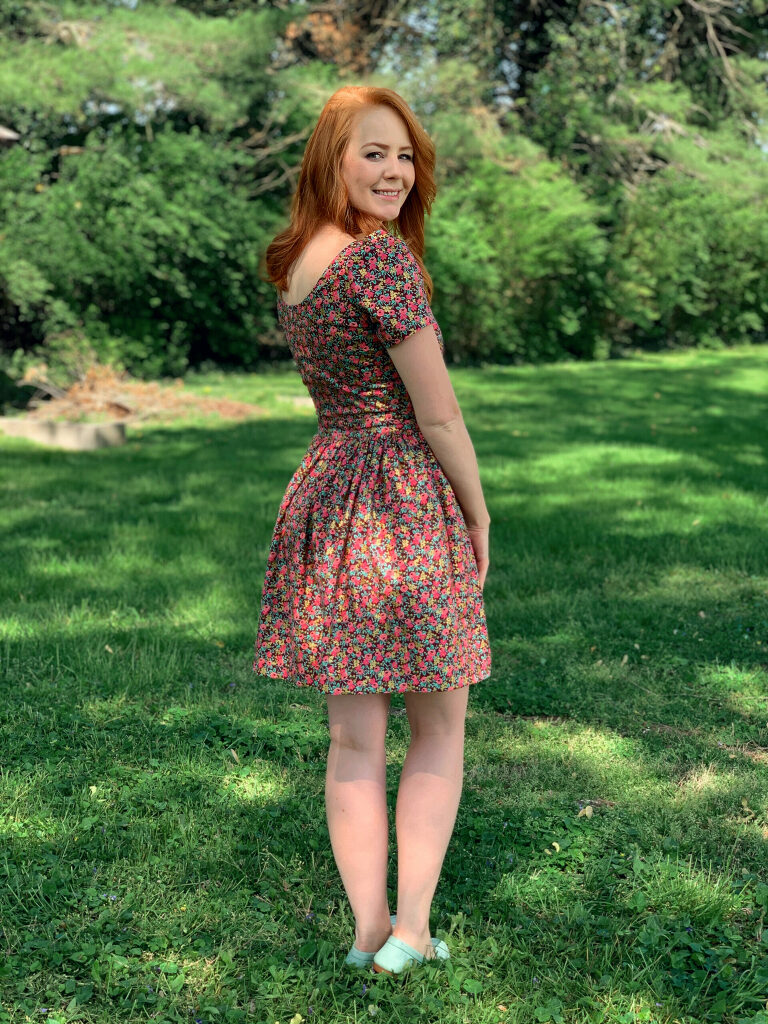 I added some sleeves that I drafted a couple of years ago. They pair perfectly with the classic feminine silhouette of the dress. They have the perfect amount of puff that will always be in style, even when the dramatic sleeve trend is out.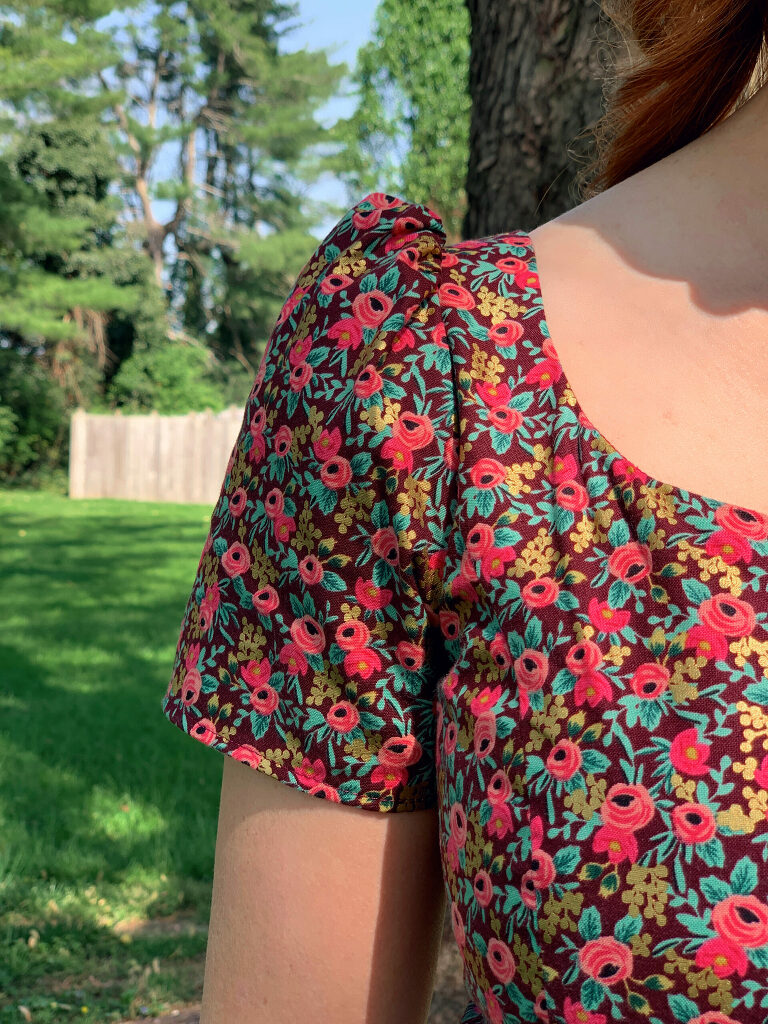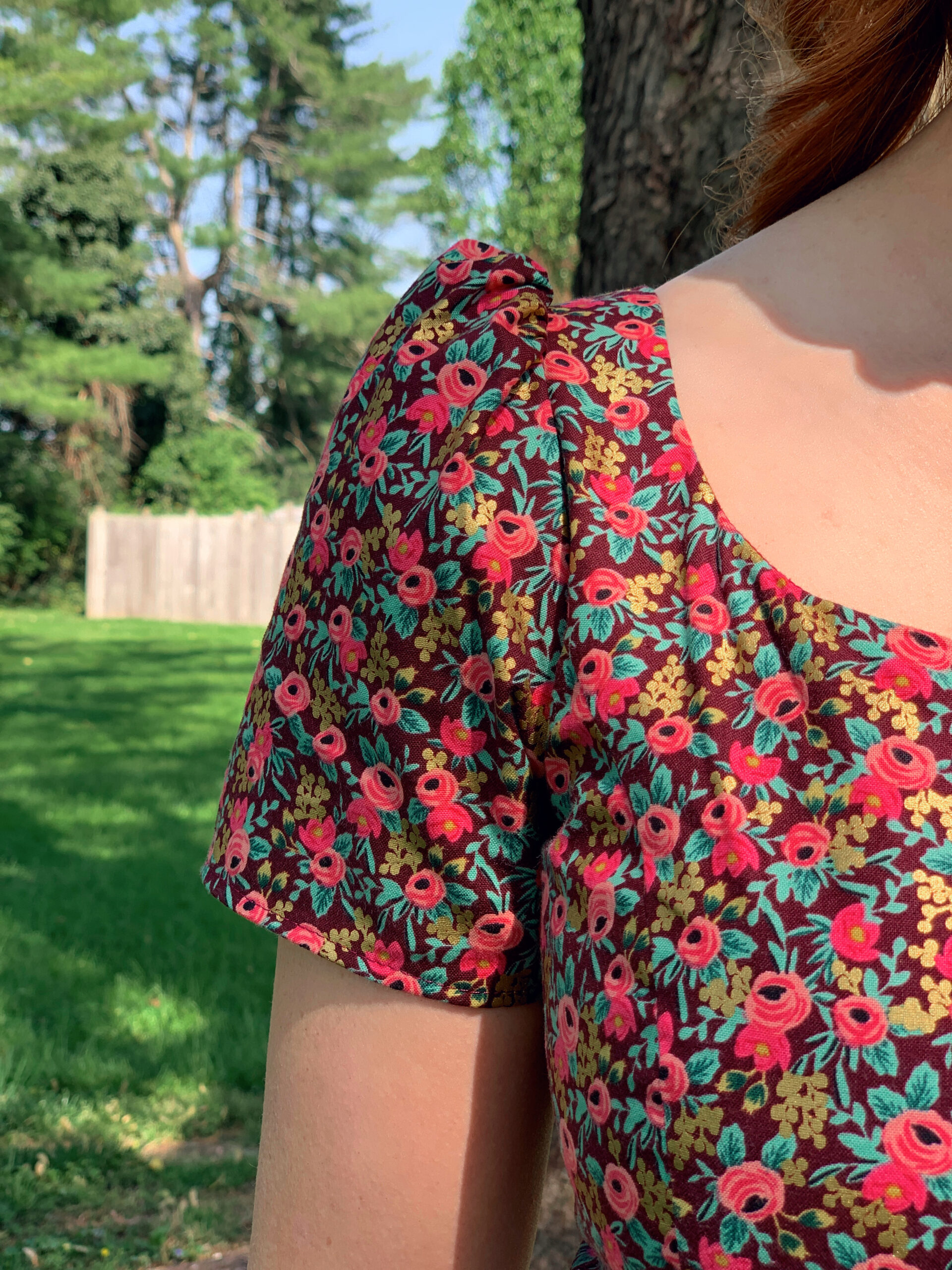 After crossing over into a new decade and having four kids, I am always looking to wear items that make me feel youthful without doing so in a tacky way. Do you know what I mean? You're not going to catch me in a Hollister hoodie or itty bitty belly shirts paired with super baggy mom jeans that are trending now for Lord-knows-why. I want to look fresh and young without having to dress like a typical teen. That is one reason why I am drawn to simple, timeless silhouettes like this dress, and I like that I can customize it with simple modifications and fun fabrics.
I've just remembered that this dress has another of my favorite, totally essential things- POCKETS!
Lest you think my blog is turning stale and that I'll only ever post My Belles, fear not! I am branching out. I have made more patterns in the past couple of months than ever, and I'm going to continue to share them. Of course, I will be peppering in My Belles here and there because they will always be my favorite!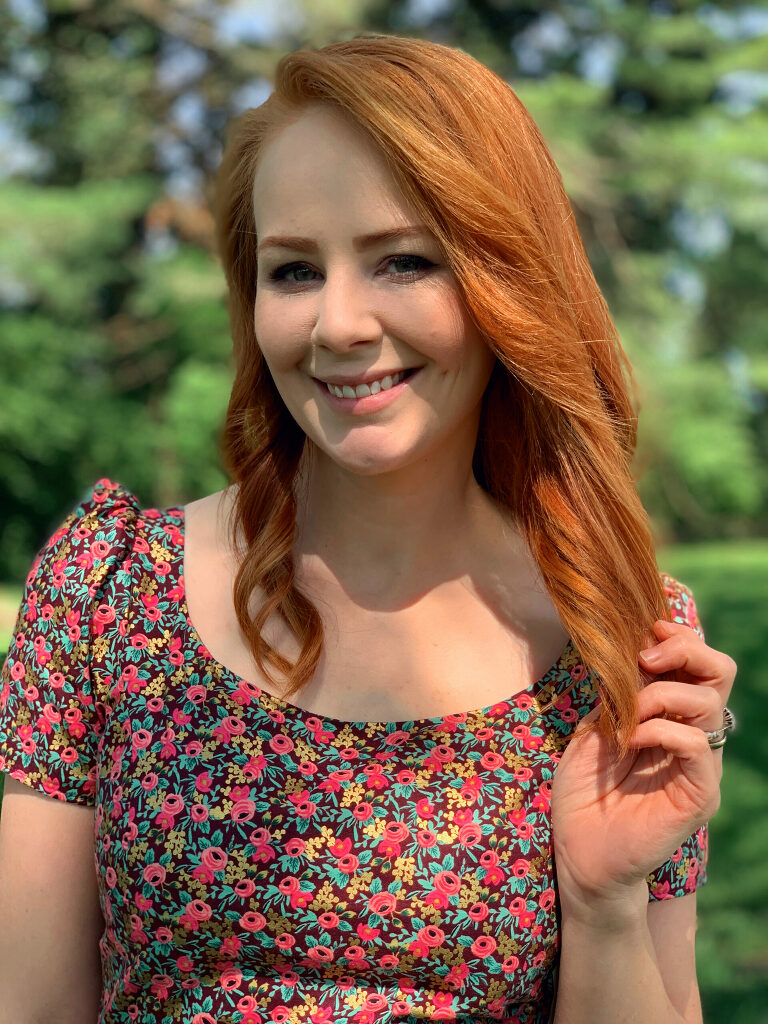 Thanks for popping in to read about my sewing antics. Tomorrow I have a new tutorial for you that is an add on to my Basic Drawstring Backpack and I will also be going LIVE on the Janome Sewing Classroom Facebook page at 3pm Tuesday. See you then!
-Meredith