Even though I have a closet full of clothes, I admit that I sometimes have no idea what I want to wear. And when that happens, I find that one of the garments I reach for the most is my Clara Blouse. It's an easy to wear, classy top that makes me feel polished with little effort. As a bonus, it is a very quick make as well!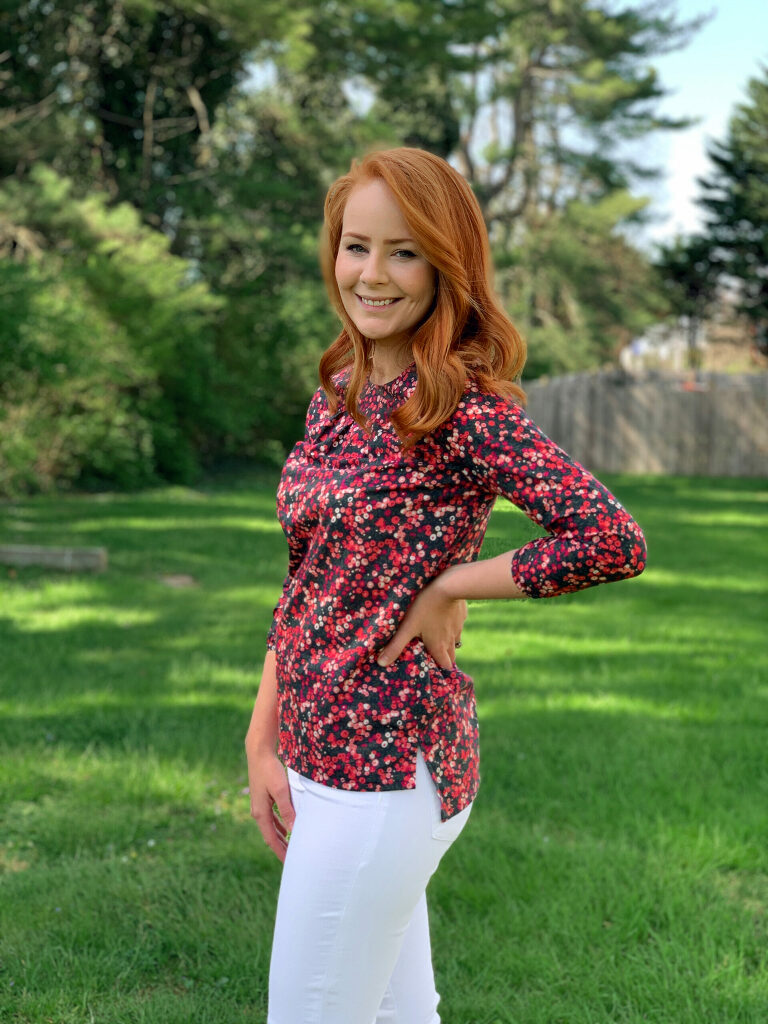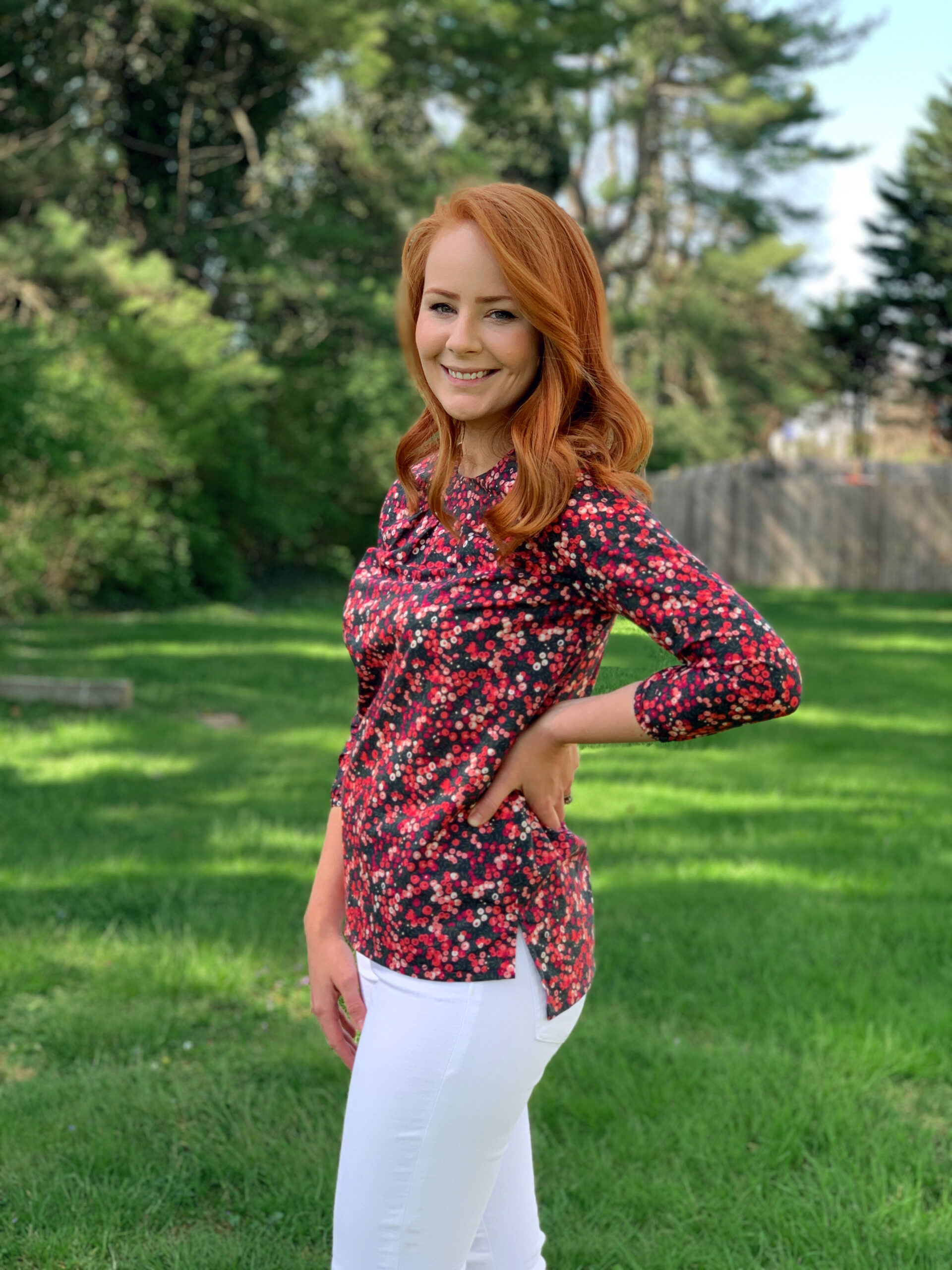 For whatever reason, I have only made one of these blouses. I actually had two others cut out that weren't finished because life got very busy and they were set aside, but as I came across them recently, I thought it would be a prudent thing to add a couple more to the mix. After all, a top this great should be a wardrobe staple in a variety of fabrics!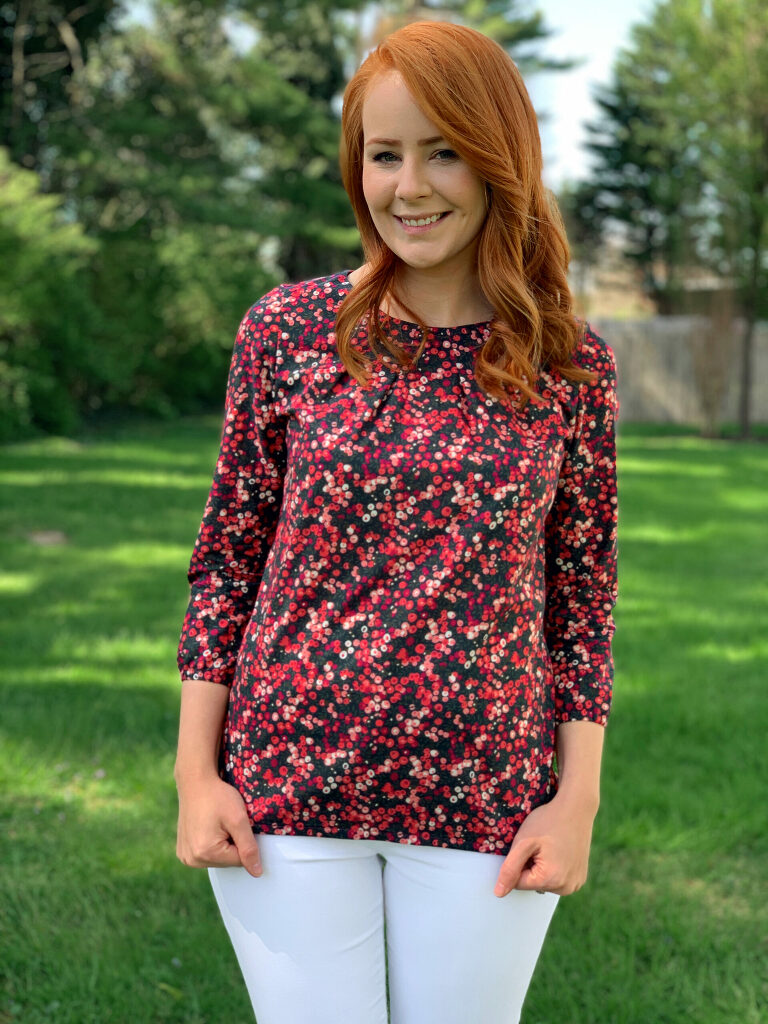 After my initial purchase of the Clara Blouse, I got a new computer (the old one died and took all the files along with it) and I had to re-download all my purchased patterns. There was a little hiccup getting my Sew Over It files downloaded again simply because they had changed their website since I had purchased, but they were incredibly helpful to me and fixed my account so I have access to all my PDFs again. I spent the evening taping and cutting the new PDF pattern and got right to work on another Clara, while of course planning to finish those that were already cut out too!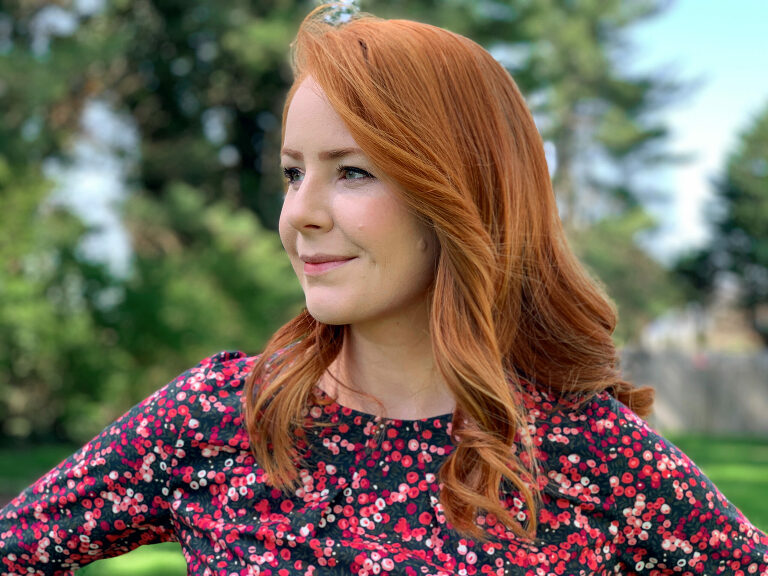 Clara has no bust darts, but instead a beautifully gathered neckline held in place by some well-place darts. They are the star of the design, for sure! Because of the shape, I feel like a lightweight fabric with good drape works best. Think crepe, rayon, or even this poplin that I found. This is actually a Liberty poplin that is much lighter than poplins they have produced in the past. To me, the previous poplins I have felt have been too heavy and stiff, and frankly I haven't enjoyed wearing them. This poplin is an entirely different story, and I find myself wishing I would have gotten more of it. It is very lightweight and flowy, and has such a smooth hand.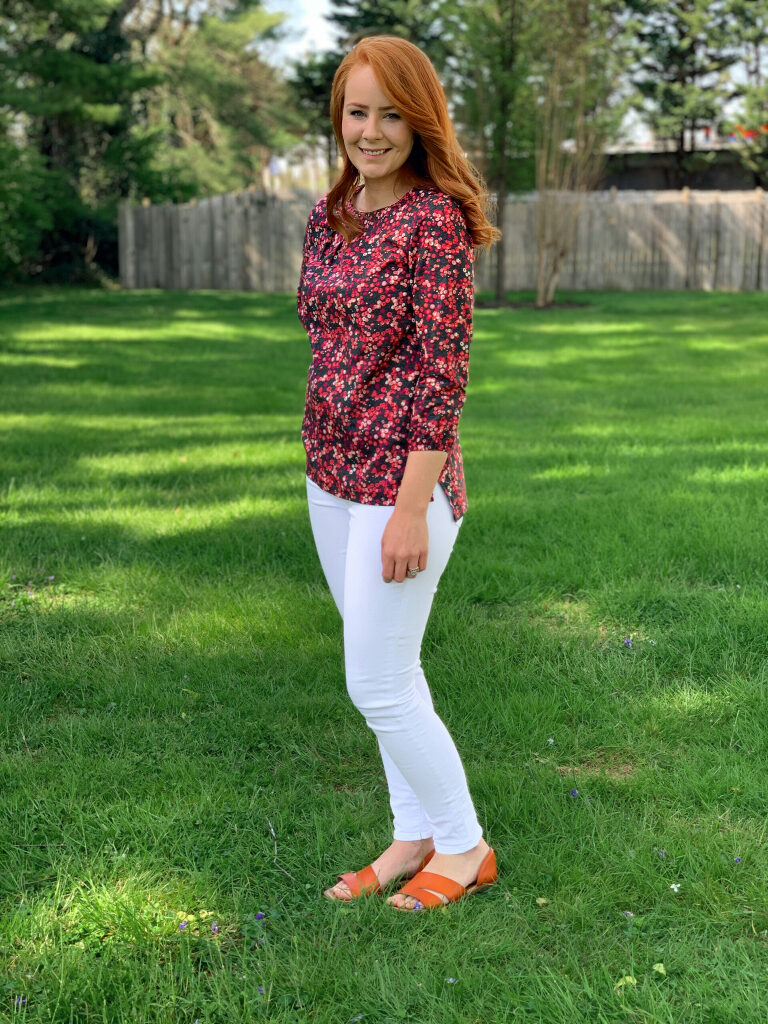 I love the first version of this pattern that I made so much, that I just copied exactly what I did the first go round. Since I'm still not a fan of the sleeves that come with the pattern (I don't love the cuff style), I just cut the sleeve straight across at the bottom, and did a double fold hem with some elastic inserted in the channel. It creates a very slight gathering at the forearm, and I think the length is just perfect for this very moderate spring weather.
The blouse is fairly long. I have a long torso, and I think this is as long as I would go. In fact, I'm thinking of increasing the width of the hem on my next blouse to see if I like it just a little bit shorter. I am pretty hippy, so perhaps I just feel conscious of the hem hitting right at my widest point. Who knows.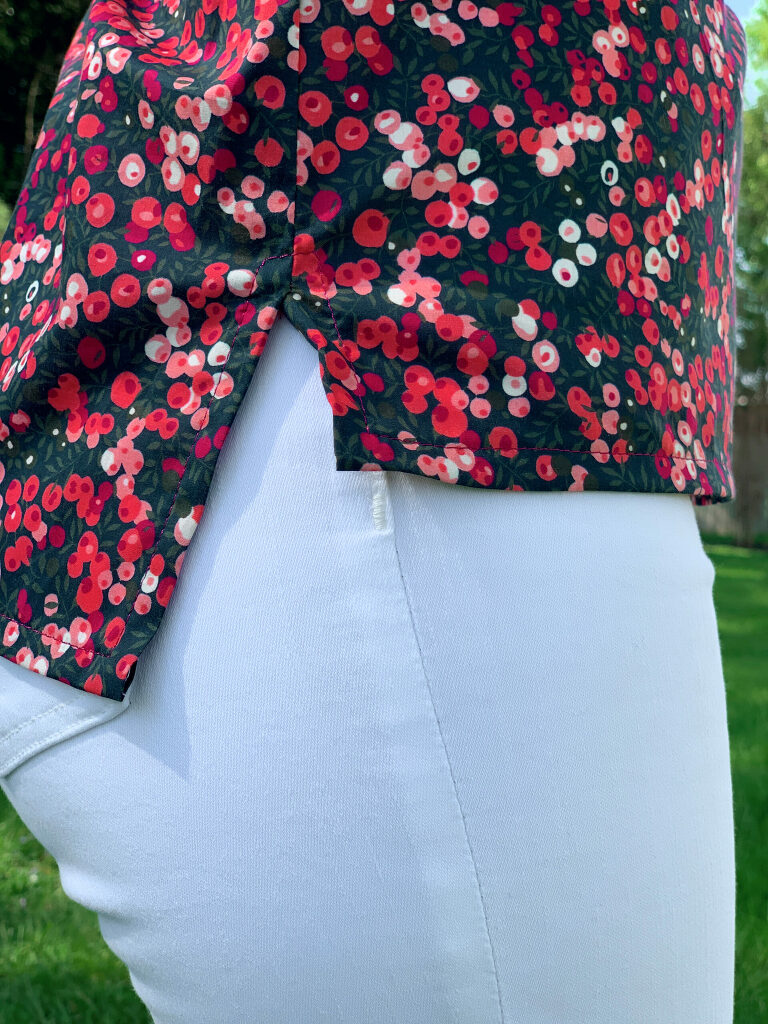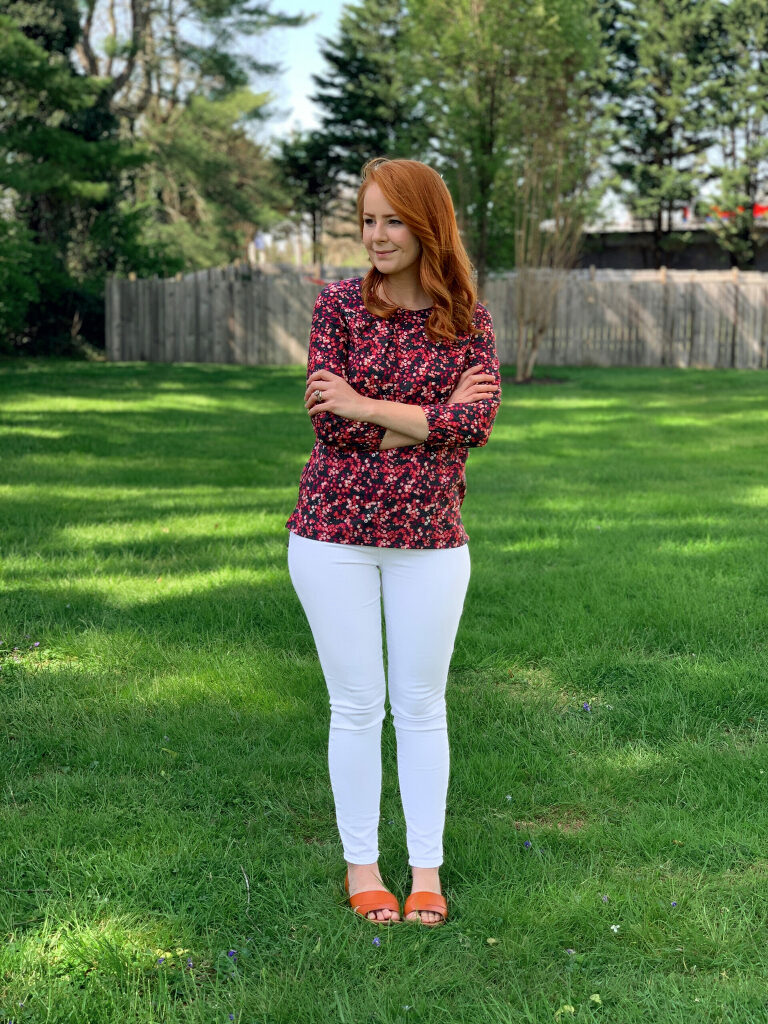 Another thing I love about this blouse is the back closure. It is just a simple loop-and-button keyhole in the back, which goes so well with the simplicity and clean lines of this top. The rouleau was so easy to make now that I know how to do this method! It is only about 1/8″ wide!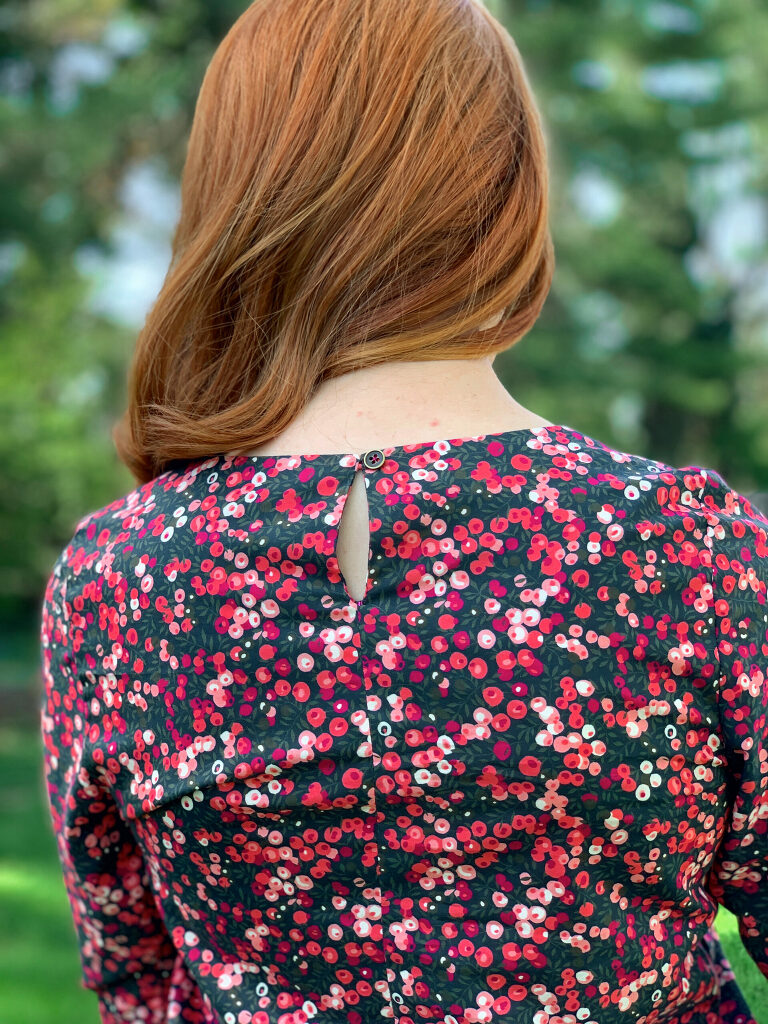 I am already loving this blouse, hot off the machine! Perhaps I can convince the husband that we need to go on a date now that the world is beginning to reopen. I bet he'll agree in a hot minute.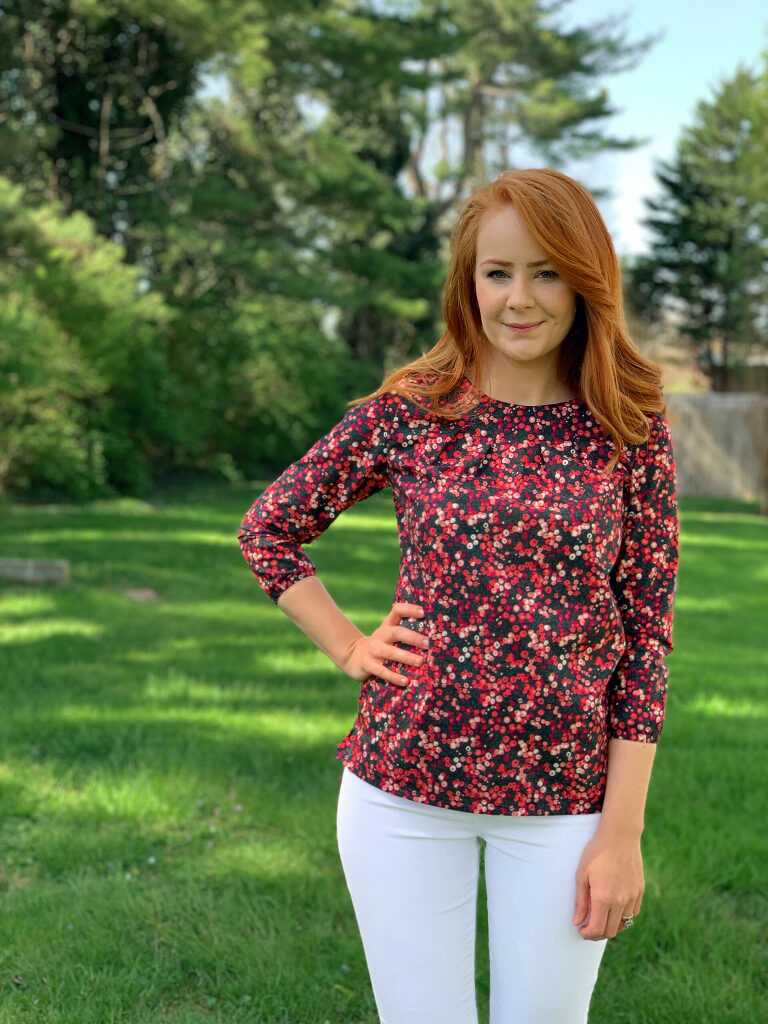 Here are some details about this make: it is the Clara Blouse by Sew Over It. I purchased the PDF version, and made a straight size 8 (UK). The only modification made was to the sleeve. The blouse was sewn on my Janome Skyline S9, and seams were serged on my serger. Fabric is Liberty poplin in Wiltshire, and thread is Floriani.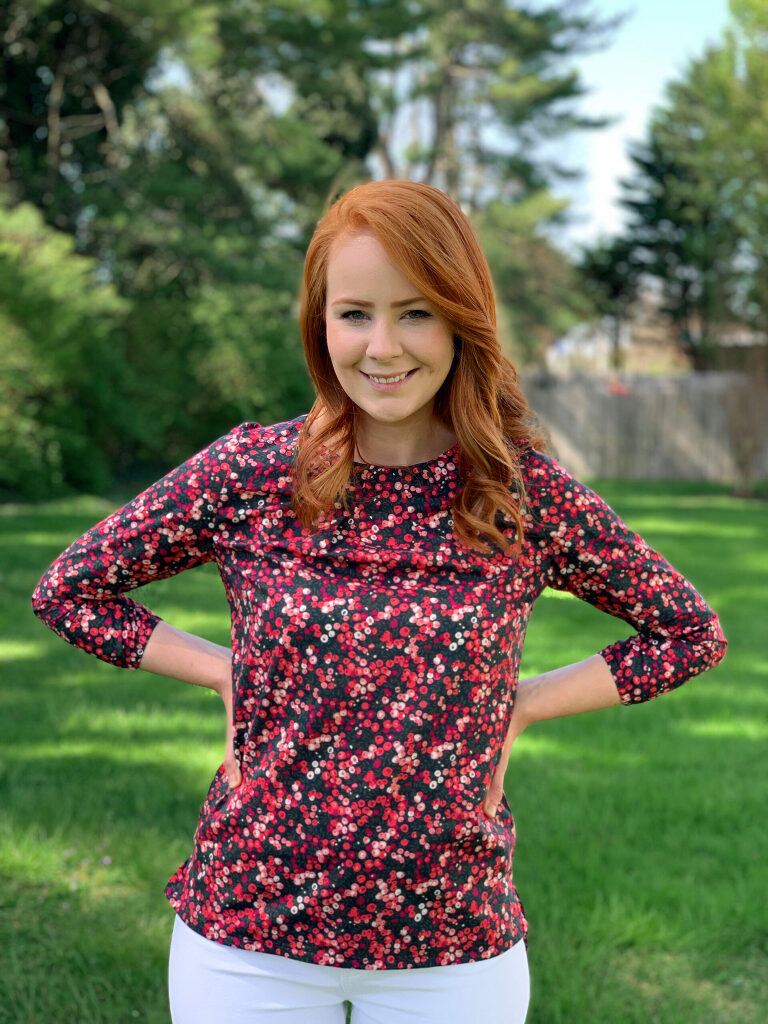 Have you made a Clara blouse? Also, do you have a favorite Sew Over It pattern? I just added the Pussy Bow Blouse to my collection, and am excited to sew it up, but I'd love to add some others! Do tell!
-Meredith