I'm a day late showing off the mini I received as part of the mini quilt swap I chatted about on Tuesday. Without further ado: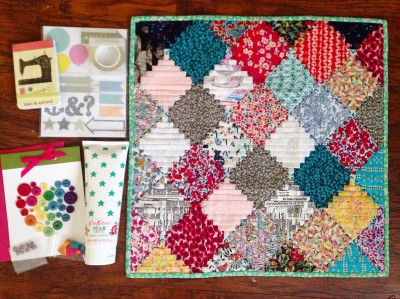 Isn't it AMAZING?! Mary from Molly Flanders and Sunny Day Supply made this mini with me in mind, and she could not have done a better job. These pieces are tiny!
She used a variety of fabrics- Liberty, some Cotton + Steel, and some others that coordinate perfectly.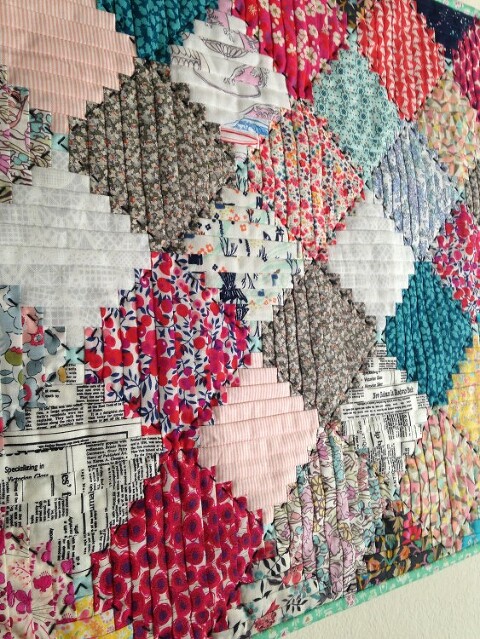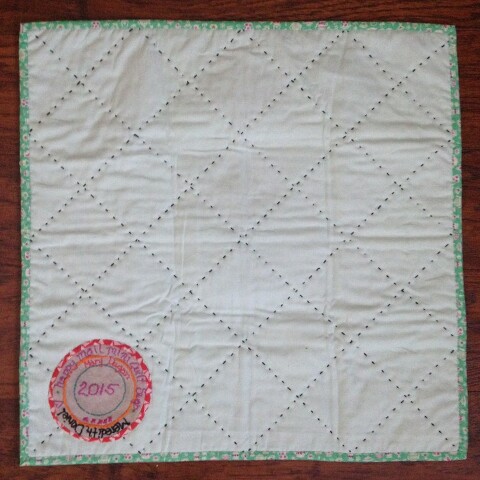 I watched this mini come together piece by piece via Instagram and just hoped and hoped it was destined for me. Mary quilted it by hand with Valdani Perle cotton, and she even made this incredible label for the back!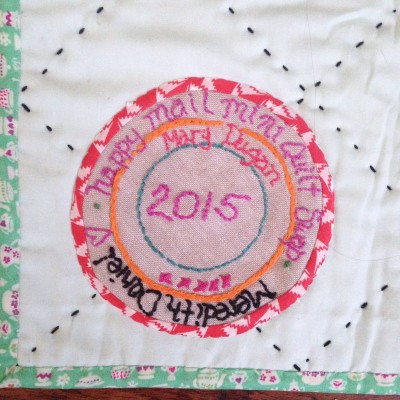 I loved receiving this quilt and all the extras! Thank you, Mary!
_______________________________________________________________________________
I wanted to let you know I added my last two coaster sets to my Etsy shop. They come in sets of 8, and they are super absorbent and washable. I've used the same set for five years now, and they still look like they did back then. Go check them out!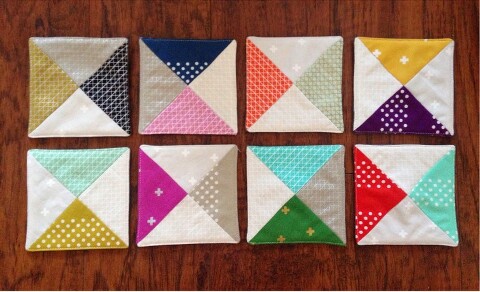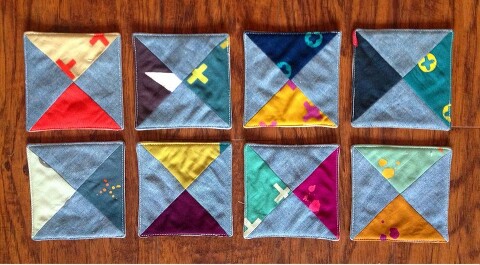 Have an awesome day!
-Meredith