I remember when Layla was a baby, I loved shopping at Target. I'm sure most of you know what I mean- the racks are lined with irresistibly cute clothes. When she was a baby, making clothes was not even a desire of mine. In fact, I remember thinking it would be a monumental waste of time and money. 
I've clearly changed on the garment making front, and it's a good thing. As Layla got older, each time she would graduate to the next size I would be overcome with dread that she would soon be out of the toddler sizing and into the big girl section which is packed with tiny teenager clothes not at all aimed at looking cute. I would cringe walking past that section, and hope that the styles would be a bit more classy as the years went on. I have found a few workable items in the big girl area, but I am so so glad for the ability to be able to make some clothes that can be loved by both Layla and I. 
Cue the Tip Top Dress.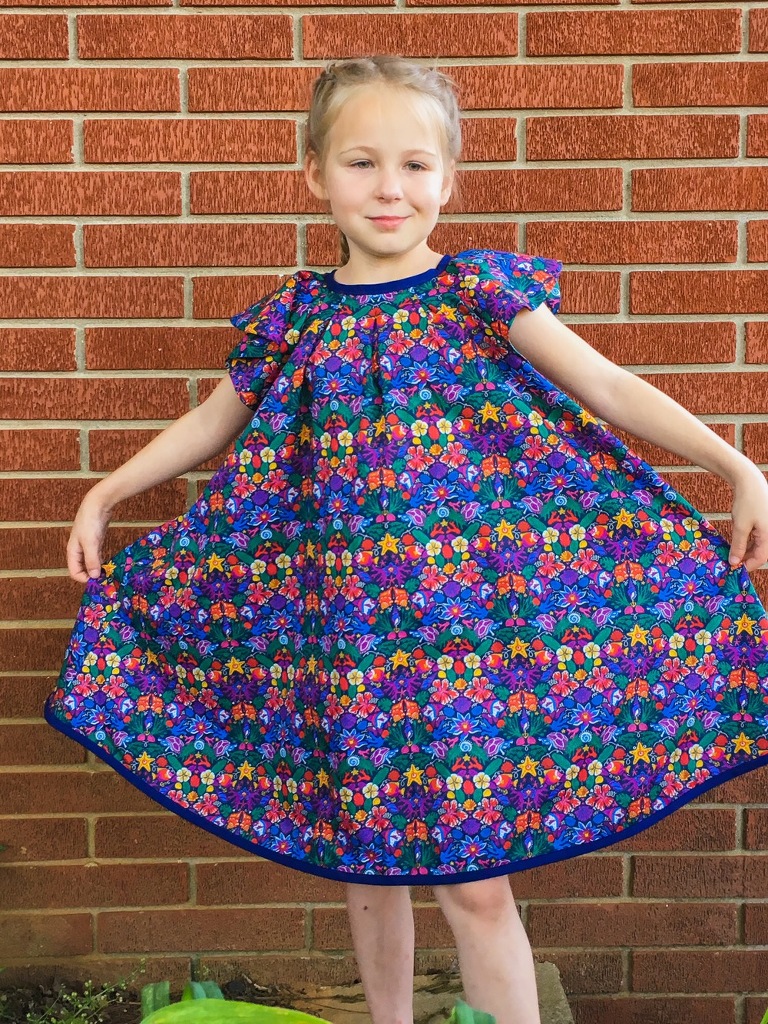 Boy am I glad to have found this dress. It is the quintessential flouncy girl's dress. It's full, twirlable, it has pockets, and it's perfectly suited for both special occasions/church and playtime.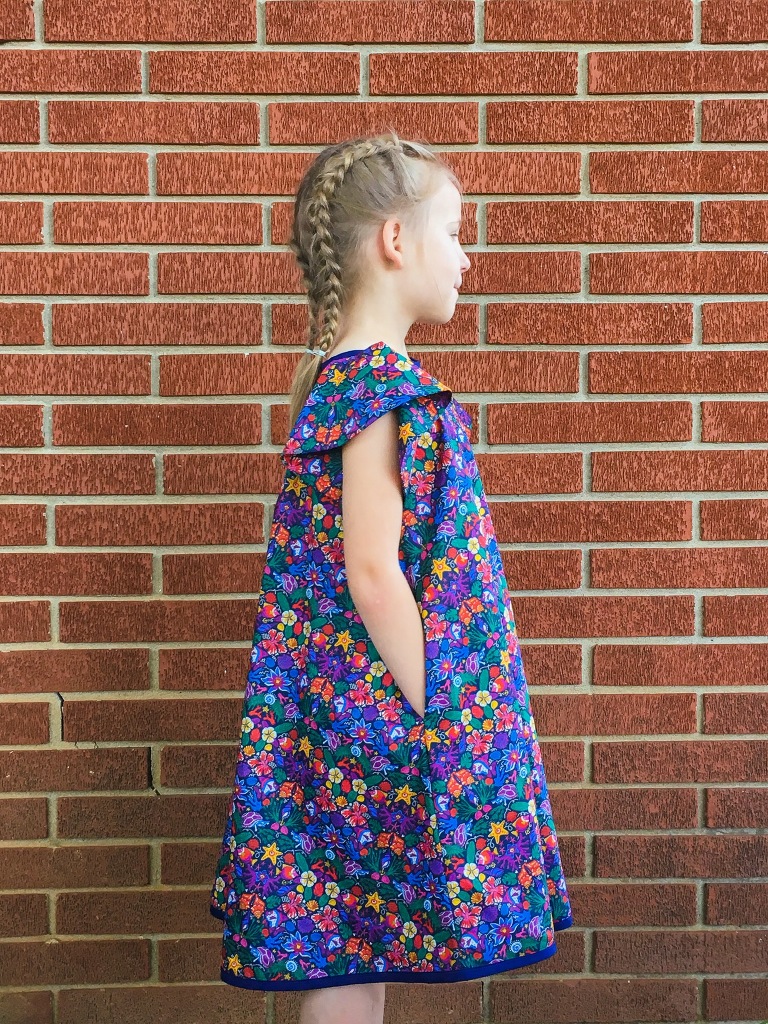 First I made a rayon version of the dress. Pretty much as soon as it was off the machine, Layla had it on and played outside for the remainder of the day. She loved everything about it, so that reinforced my own love of the dress.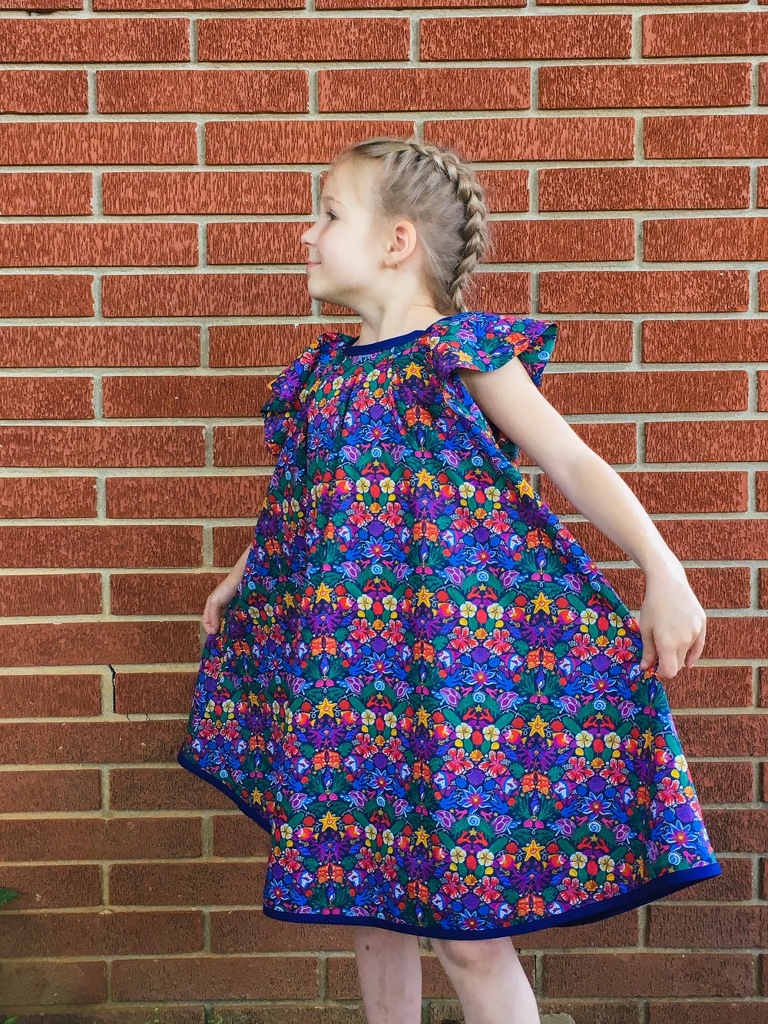 The version you see here is made with Turtle Thief which is a print from Liberty's Castaway collection. I got mine from Jones & Vandermeer.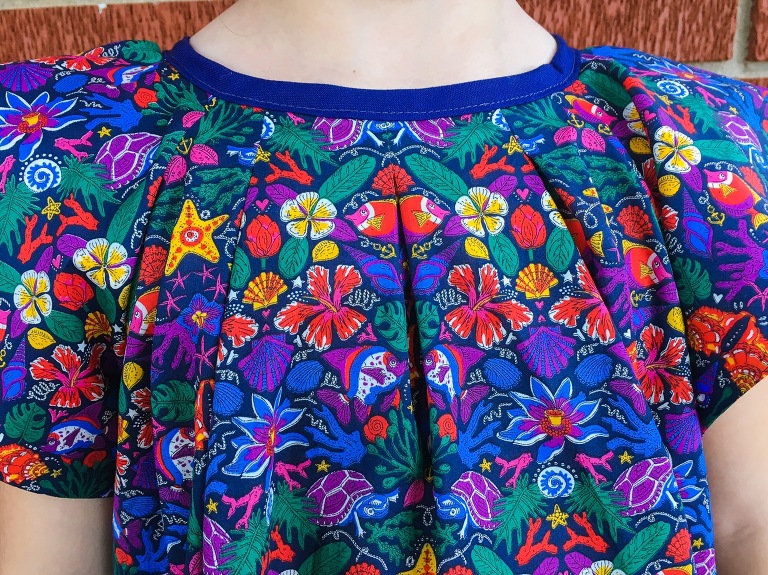 The dress comes together quickly and easily. I made two changes to this version. First, I lined the sleeve. This is so much easier and cleaner than hemming, and I will continue with the modification on all future versions. Second, I used bias binding on the hem. I wanted a little contrast and I completely detest facings, so this was a winner for me. Again, I'll probably continue with this on other versions I make.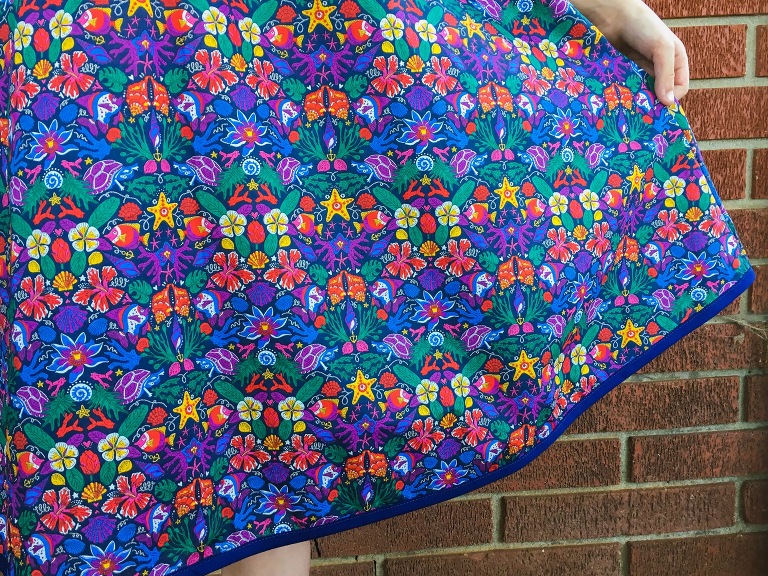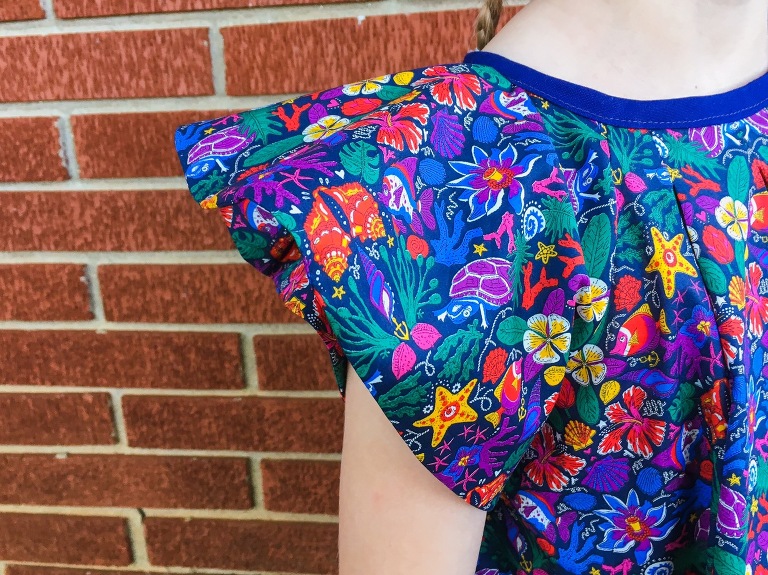 I'm very thankful for the opportunity to be able to make clothes for the kids and me. I'm grateful for the easy access to beautiful fabrics and patterns!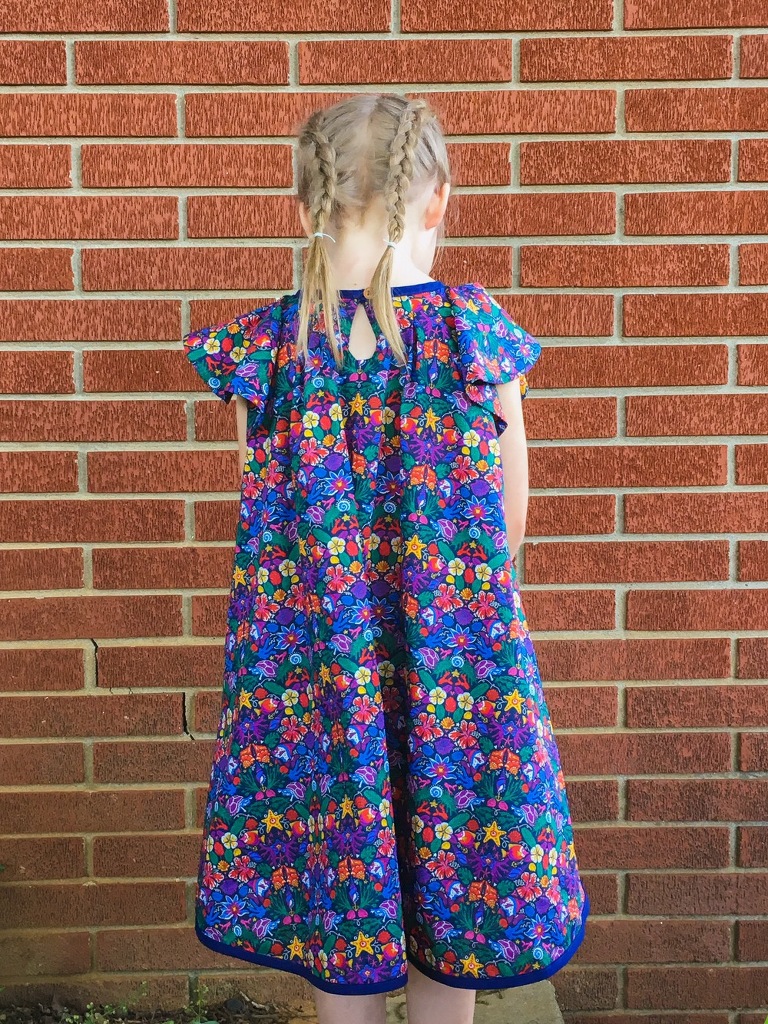 The Tip Top Dress is by Petit a Petit Patterns and includes sizes 6 months-12 years. It's a PDF pattern (which I use quite frequently) and it was easy to follow. It includes quite a few variations such as tunic length and double sleeves, and I found it easy to follow along with all the instructions.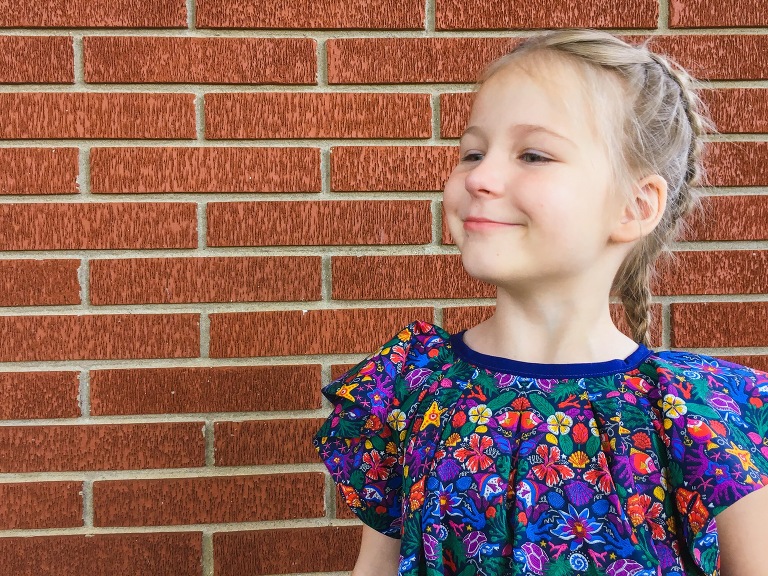 Thanks for dropping by. I'll see you soon with a make I've had on my dream list for quite some time! 
-Meredith