Last weekend we attended the first birthday party for a daughter of a friend. I suggested I make her a dress and Justin quickly agreed, but said he would like to choose the fabric so he could say he had some involvement. I think he has great taste, so I was thrilled he offered his input.  He chose this gorgeous Amy Butler print, Meadow Blooms, which I picked up at Hawthorne Threads.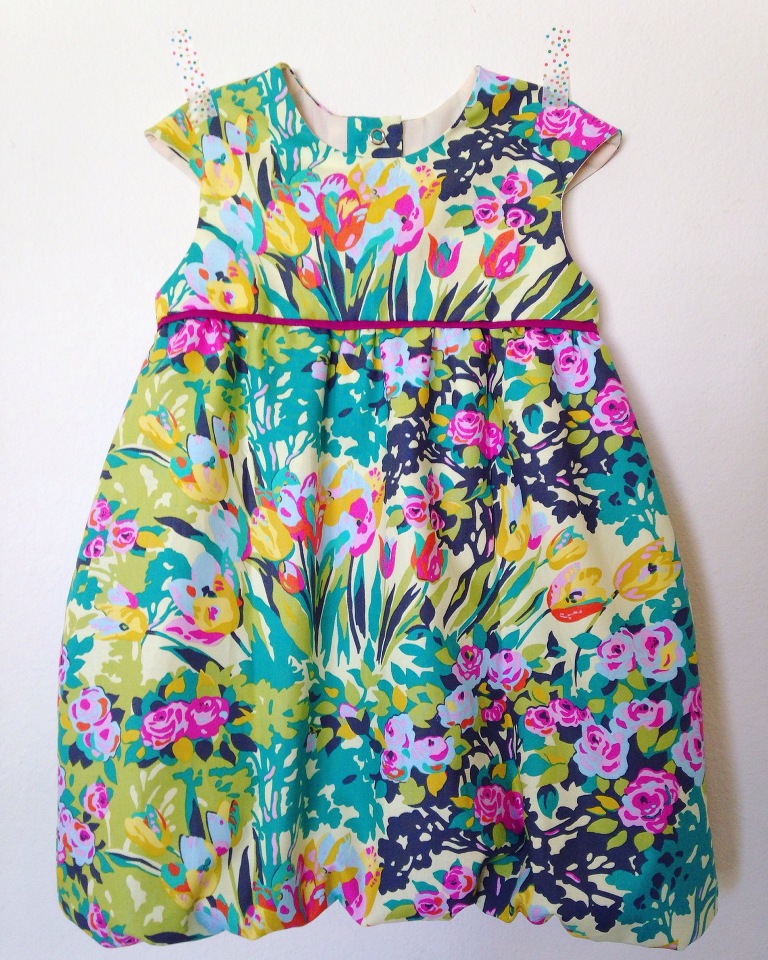 I used the Oliver + S Bubble Dress pattern because I think it's the epitome of cute!! It's so feminine and adorable, and there's no time like being a toddler to pull off such a look! It just doesn't have the same effect once that baby chub is gone.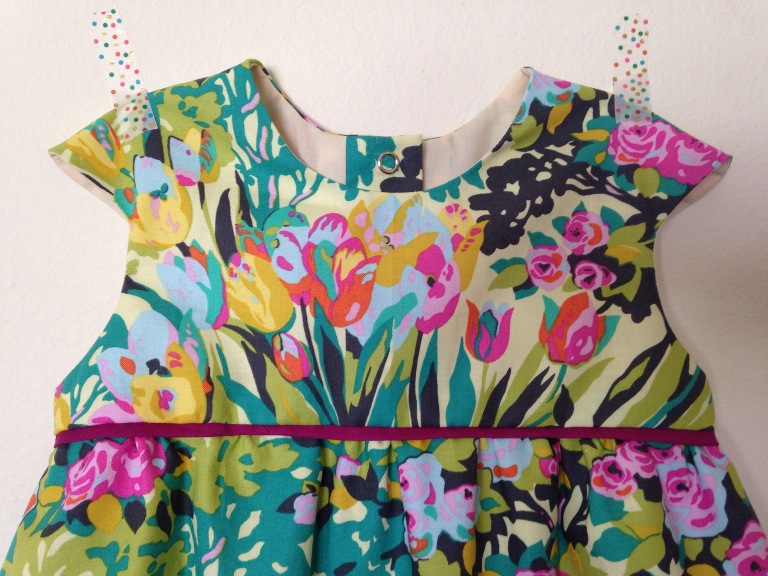 This dress is fully lined, and I think for the first time ever I actually remembered to turn it inside out and show you what that looks like. I keep a ton of Free Spirit solid voile (toast) on hand simply because it is the best fabric for lining, period. The quality is outstanding, and it feels like butter.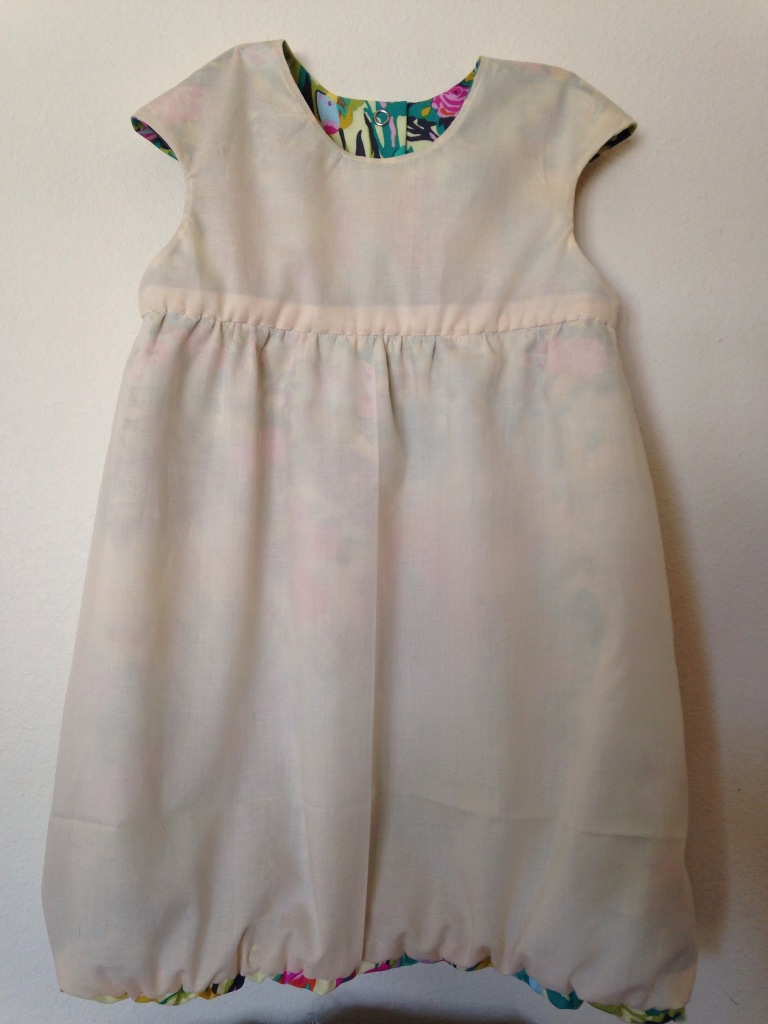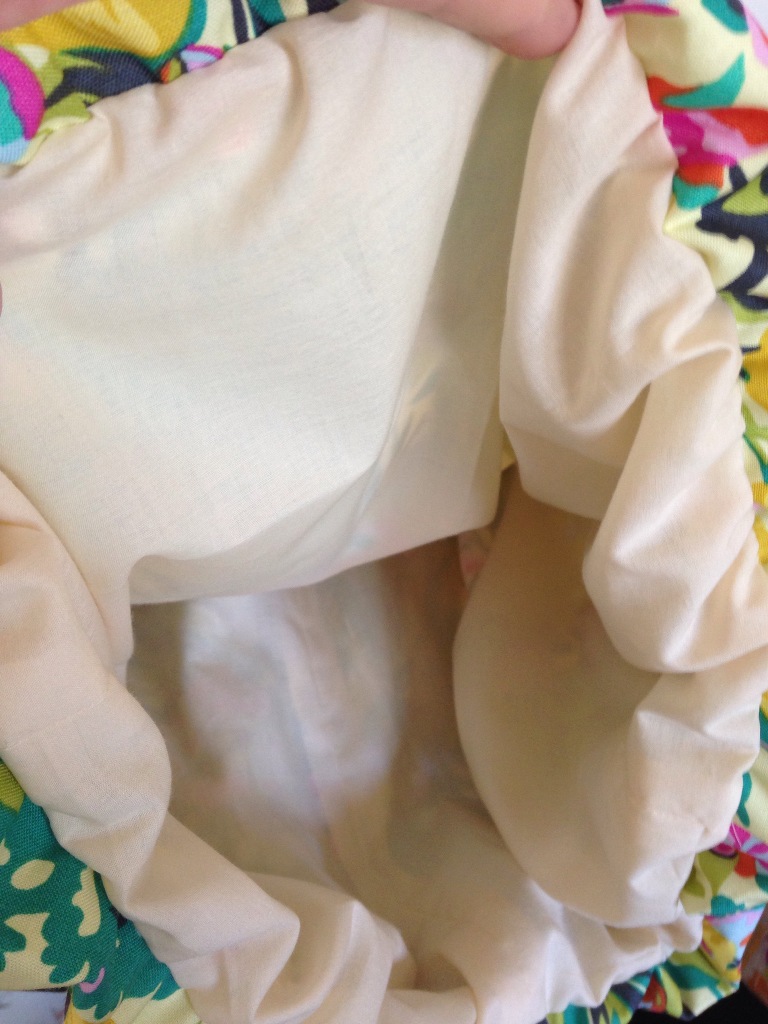 I only made two modifications to this dress. First I added the flat piping just for an extra pop, which I LOVE. And then I added snaps rather than buttons because toddlers are awfully fidgety and snaps are faster than buttons.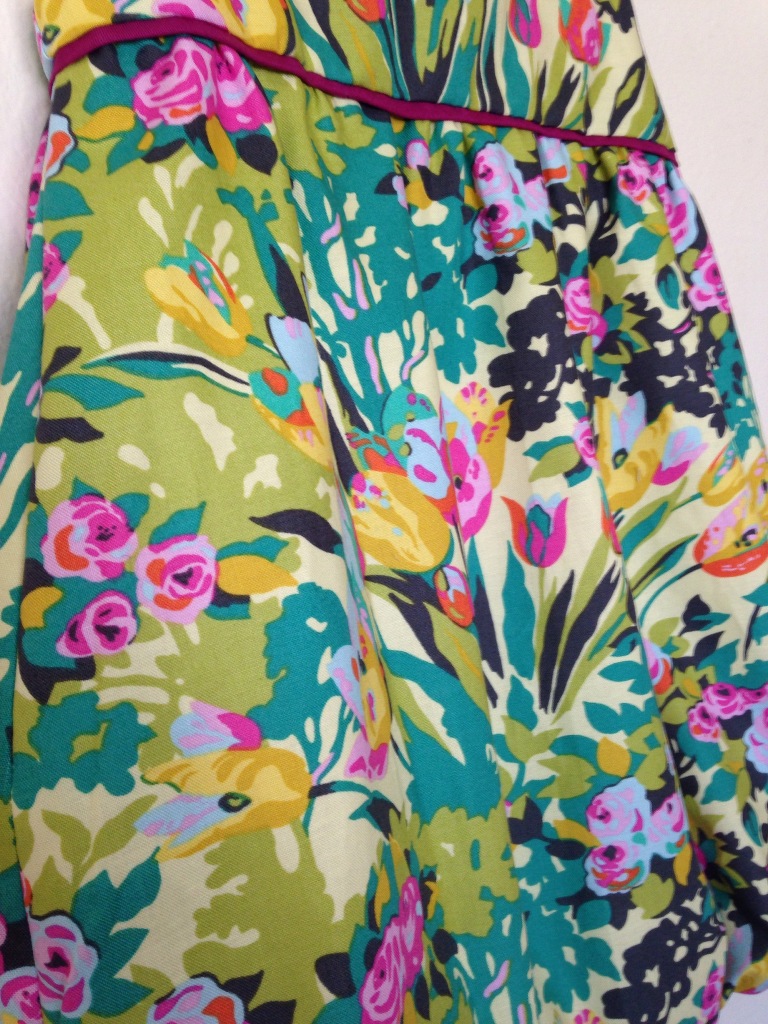 It was a hit at the party. I can't wait until she grows enough to wear it so I can see it modeled.
I hope you're having a great hump day. I'll be back here tomorrow with a bit of a challenge for you. 
-Meredith