I ordered a perfectly adorable boyish selection of prints from DuckaDilly a little while back with a dual purpose; I wanted to use them in Teddy's sixteen patch quilt (whenever that happens, ahem) and I wanted to use some for decor in his little nook in our room. I like having the children in our room when they are under six months because I like them close to me, but also because I don't see a reason to traipse to the other side of the house at the middle of the night for a feeding. This means I don't have to decorate a nursery (also because we only have two bedrooms but still!) but I still like for the kids to have something that is personal- something that says they do have a space of their own. This is why Wallace and Layla have a coordinating, yet not at all neutral, shared bedroom. Likewise, I wanted to create that for Teddy, who has but a corner in our room.
I picked up some wooden letters at Hobby Lobby and spent the day with my selection of Liberty prints and Modge Podge. And yes, it took a whole day because even the simplest of tasks takes ten times longer when you have three small children.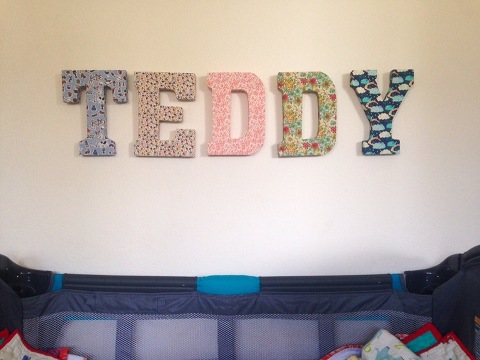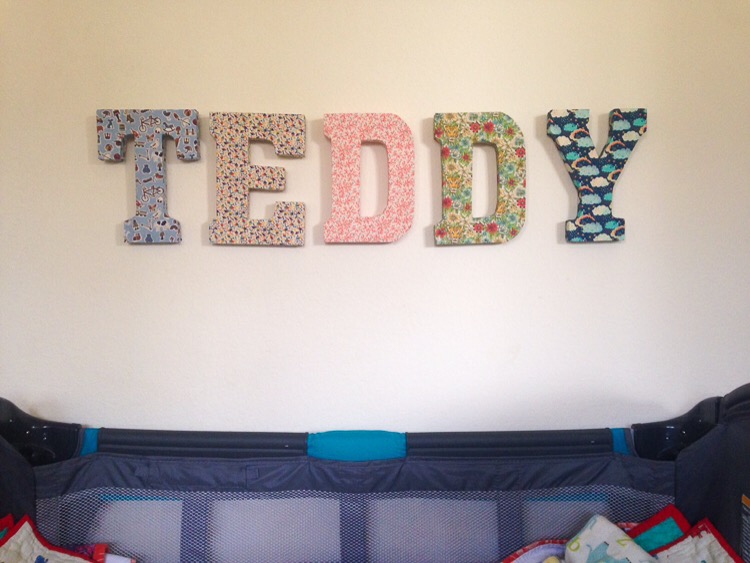 I LOVE how these turned out! I can't even tell you how awesome they are. I really ruminated on whether I wanted to spell out 'Theodore' or 'Teddy' and in the end, Teddy won me over. Its what I call him, and wooden letters are ridiculously priced and Theodore would have cost too much. Also, if there is any sale on them, forget getting the letters you want. I only found the ones I needed because they were full price, I'm convinced.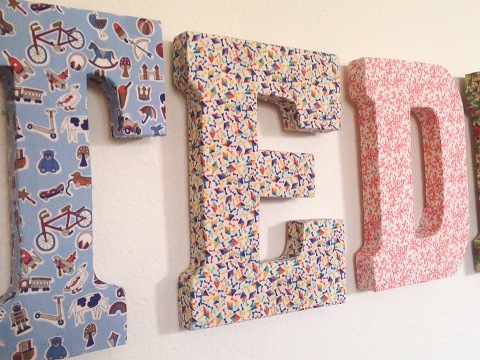 Anyway. Still fabulous. And they really draw attention to his small, but special space. I love the details in each print!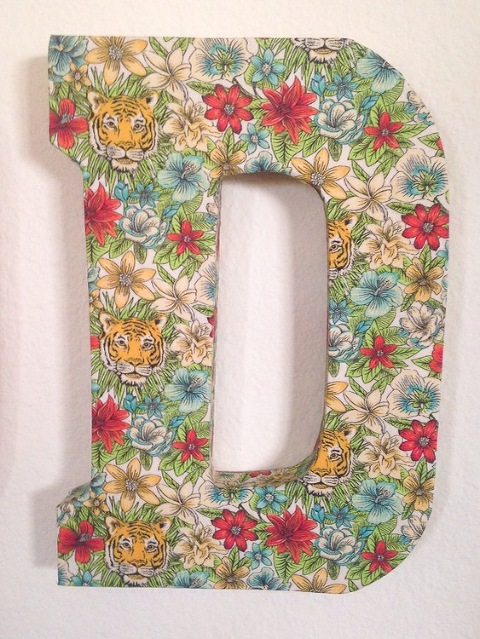 I love that DuckaDilly gives me so many options when searching for prints. They only sell Liberty, but they give you the option of shopping so many ways, which is awesome considering the plethora of prints the company produces! I can choose by color, season, theme, and even between precuts and yardage. I used the Children's and Conversational themes when choosing these goodies. I know that might seem like a weird detail to point out about a shop, but I find it very helpful, especially when I have a specific project or person in mind.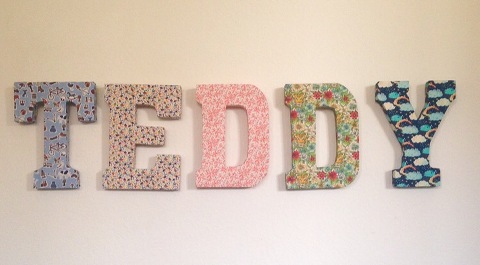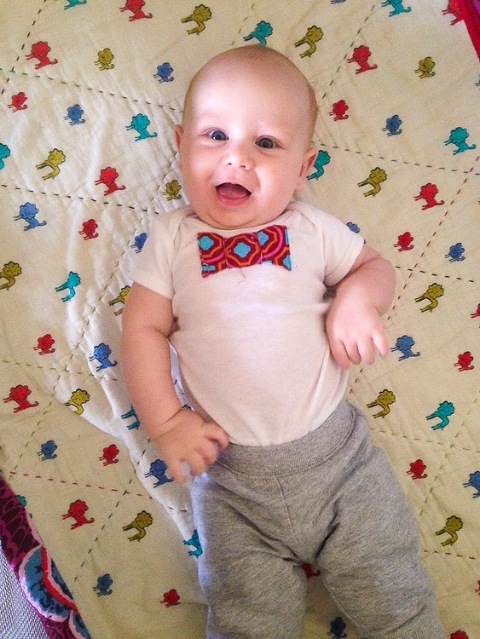 This perpetually happy little goober is four months old! I cannot believe how quickly the days are passing. I'm eating him up every chance I get because I know these smooshy baby days will be gone in a blink.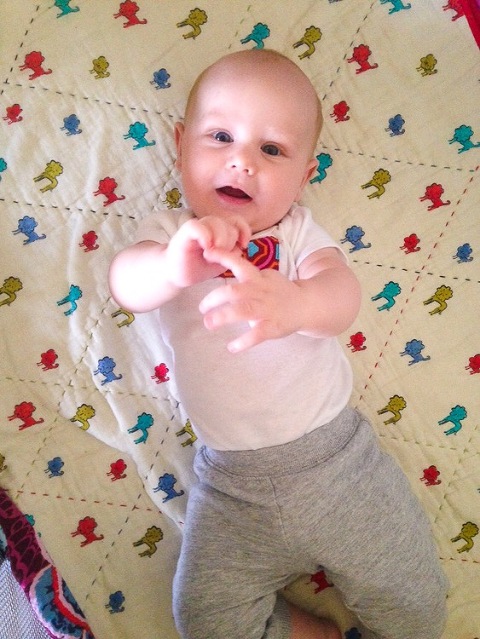 I hope you are having a great Monday!
-Meredith