Sometimes a sweet, simple project is the perfect thing to get you going. Luckily for me, Layla has had fabric and dress picked out for a while and I was able to whip it up for her.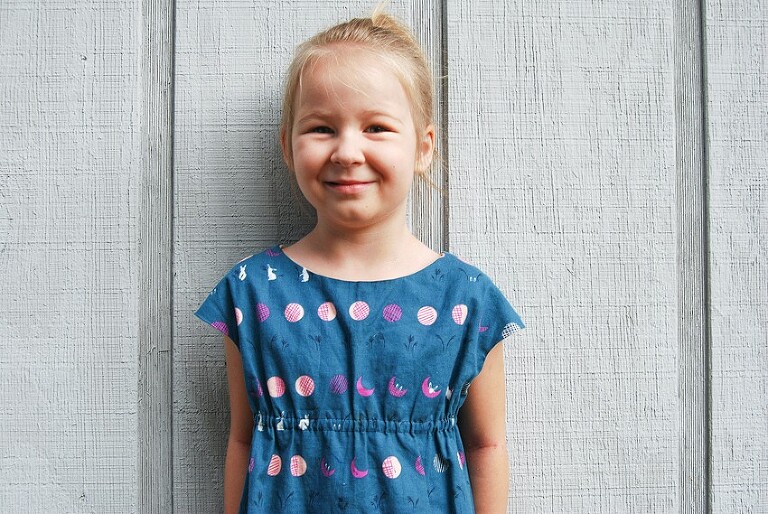 The pattern is Oliver + S's Roller Skate Dress, and the fabric is from Rashida's Cotton and Steel Collection, Mochi. Layla is rather captivated by the bunnies. 
Layla has been growing like weed (vertically), and her dresses are getting too short. But when I went to refresh her wardrobe earlier this year, I realized all my Oliver + S patterns only went up to a size 4. That's great for girth, but I really needed to upgrade to the 5-12 patterns. Their recent sale was just the motivation I needed to order several favorites and a couple of new ones.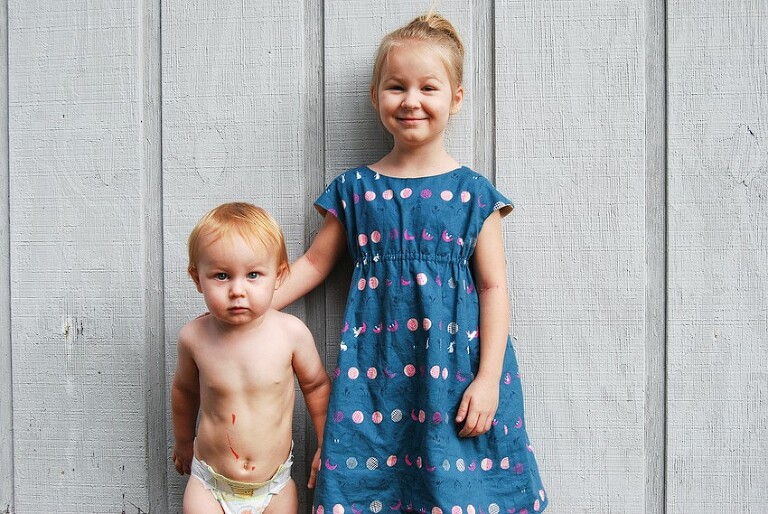 We just love this dress. Its quick to sew, and aesthetically a very clean and uncomplicated look, making it perfect for showcasing large or busy patterns.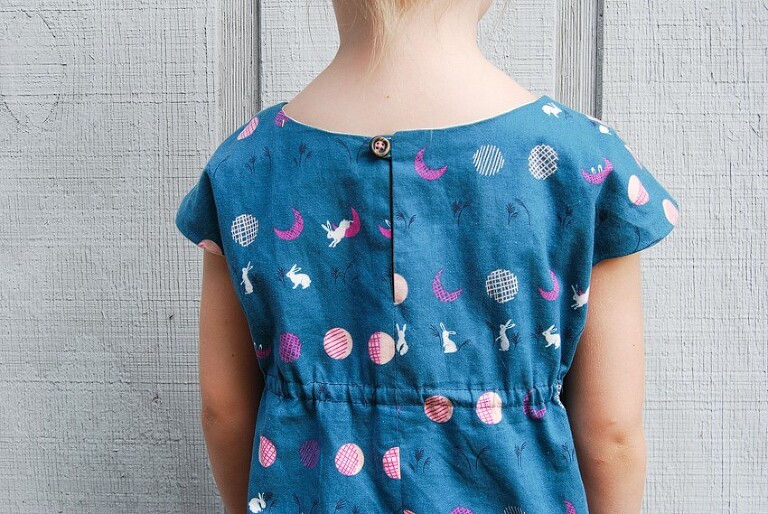 I always like to line her Roller Skate Dresses in Free Spirit solid voile in Sun to avoid any neck facings or arm hole finishings. It allows to dress to stay lightweight and quite soft against her skin. It also makes for an even faster assembly.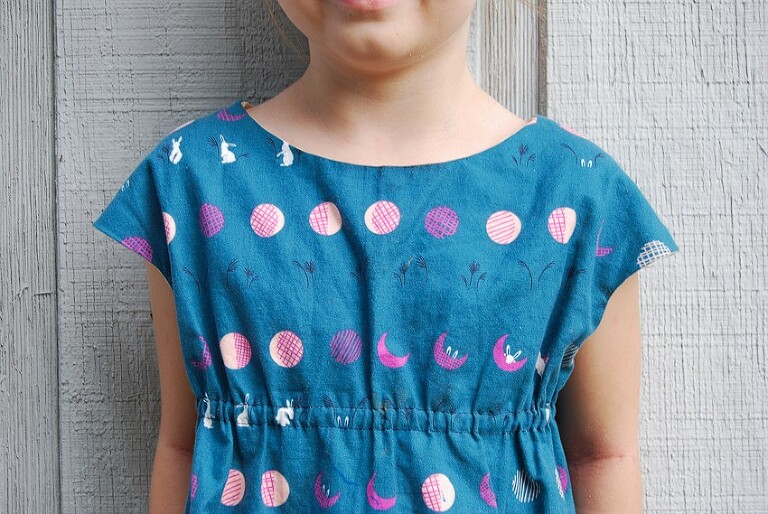 She's got plenty of room to grow in this one. The elastic waistband is a bit loose and the neckline is probably more open than it ought to be. I may cut it in a bit on the next dress, but as soon as I do it will be too snug! Don't kids ever slow down?
I've got more garments to show you, along with a few custom projects and bags in the coming week. I've been keeping so busy, I've hardly had a moment to hop on here. I hope this post finds you doing well!
-Meredith