I've been working on my new Liberty bags nonstop.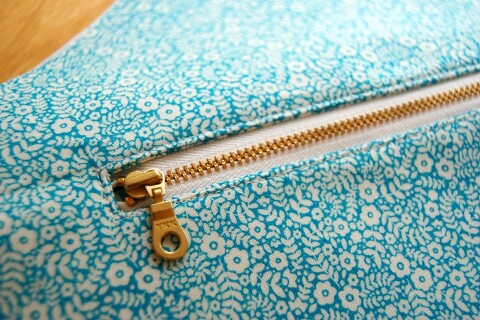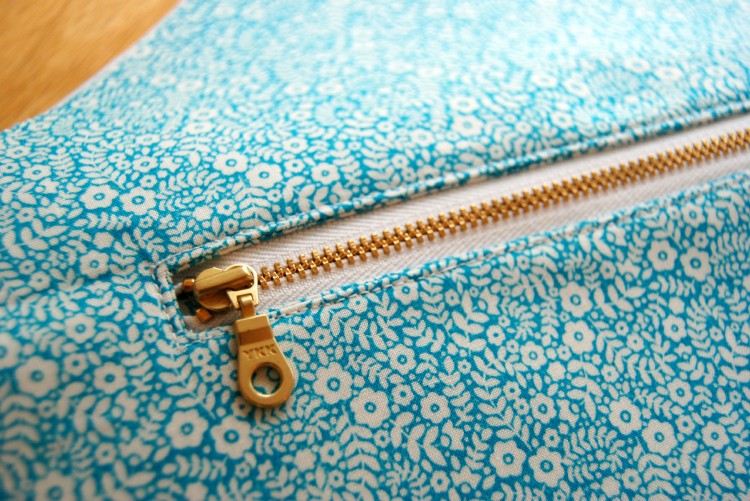 I find that when I work on a large batch of bags continually, its easy to lose steam. So I switched up my very hectic sewing schedule for the week, and made Layla another Paper Fan Dress. Talk about a quick and easy pattern! Its just what I needed to get over my little slump and build up motivation to finish up the bags.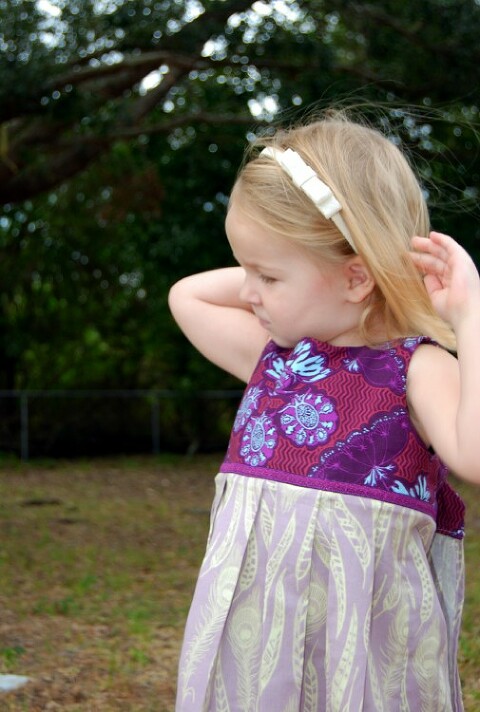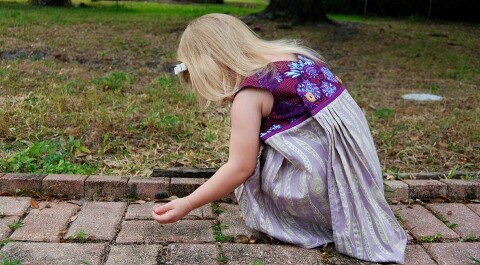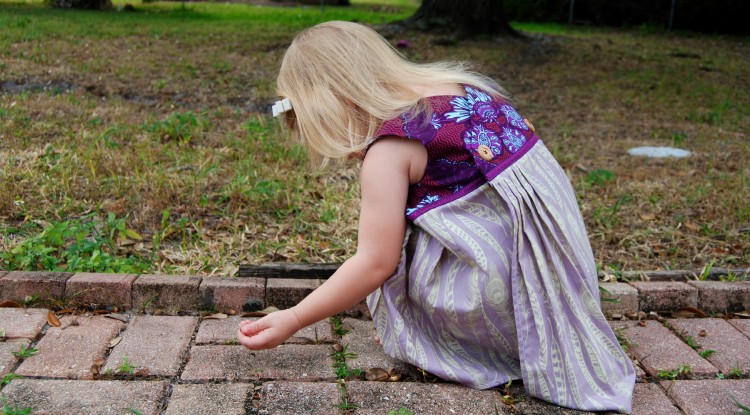 I changed a couple of things this go round. First, I actually made the dress the right length unlike when I made this one.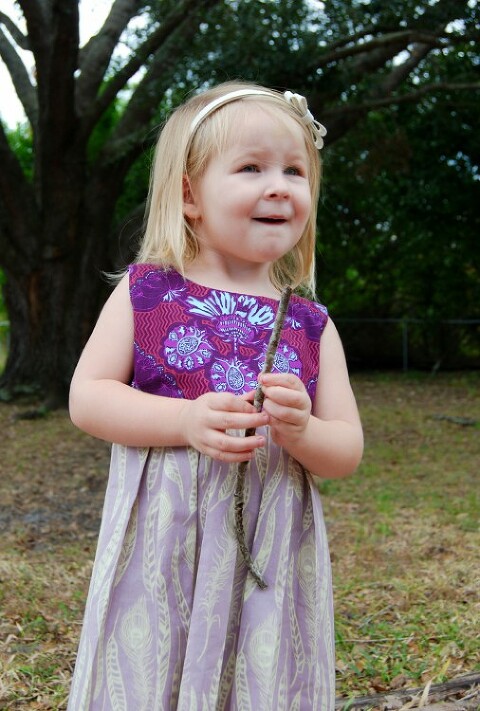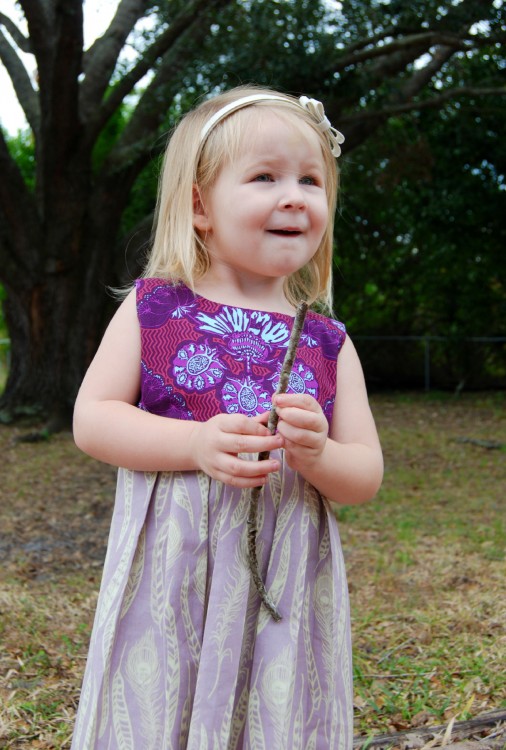 Second, I used wooden buttons which I just love.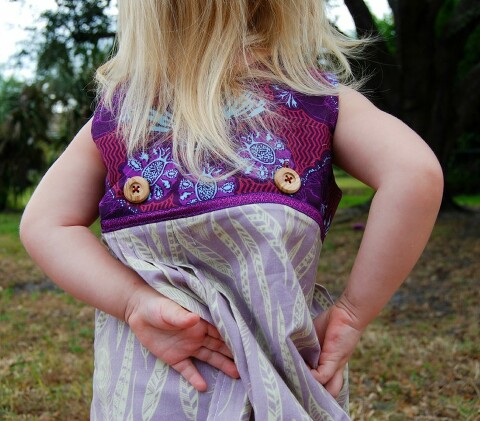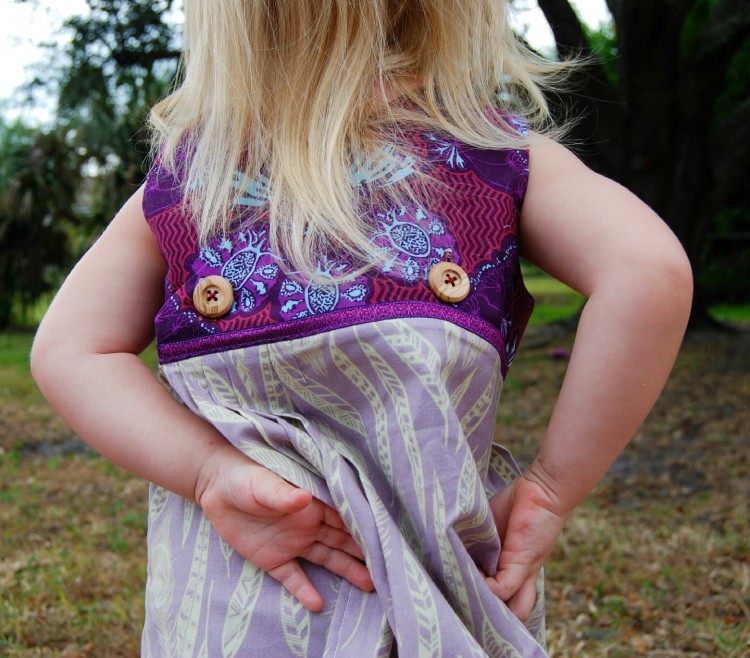 Third, I made a smaller fold on the waistline, thus lengthening the dress and giving the bodice more space.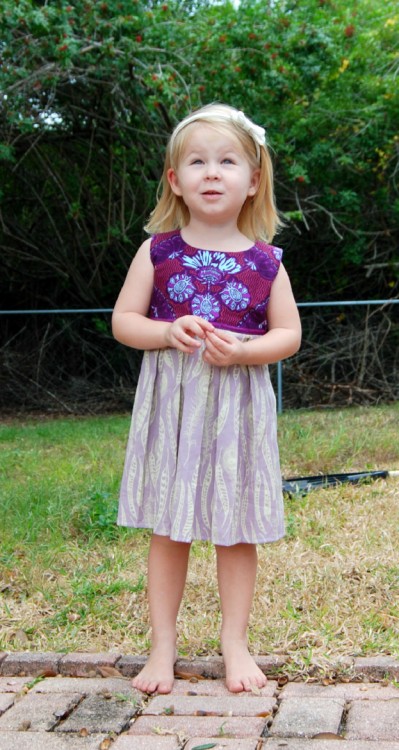 The fourth change I made is my most favorite! I used one of AM's renaissance ribbons between the bodice and skirt. I really, really love this extra touch! I thought about adding ribbon near the hemline, but since I shortened that top fold, I needed to better enclose the raw edges, and adding the ribbon at the waistline was the perfect solution.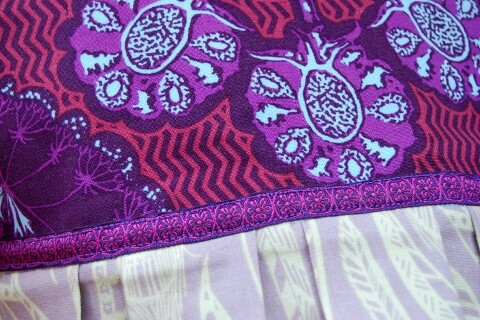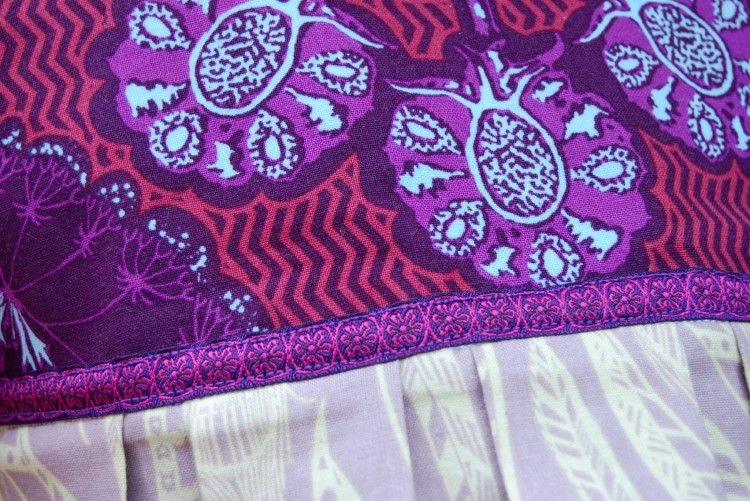 I'm very pleased with this dress! The colors are so beautiful! Layla doesn't have a [handmade] purple dress, so this definitely has added some variety to her growing handmade wardrobe.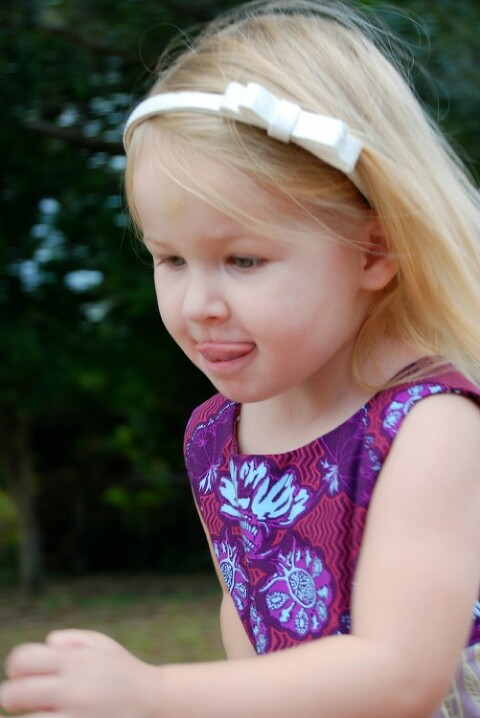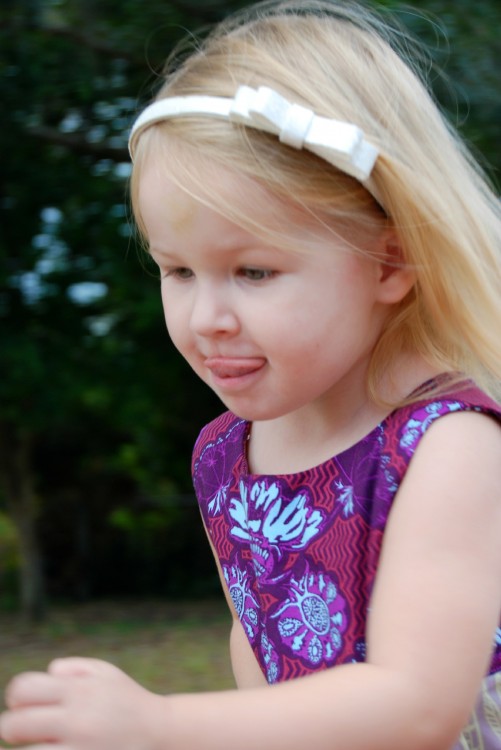 This was my first time working with Field Study which, as expected, is just as perfect as all of AM's other lines. I have wanted this line so badly ever since seeing the very first peek of it a year or so ago. But with job changes and financial hardship, I had to pause all fabric purchasing. Its been worth the wait for this line! These two fabrics are the only ones I have from the line so far, but I'm hoping my husband will get me the rest of the line for Christmas. I'm dropping hints. Like now.
Well I've got to get back at it. I'm hoping that along with the Liberty bags I'll be able to make Layla another pair of skinny jeans.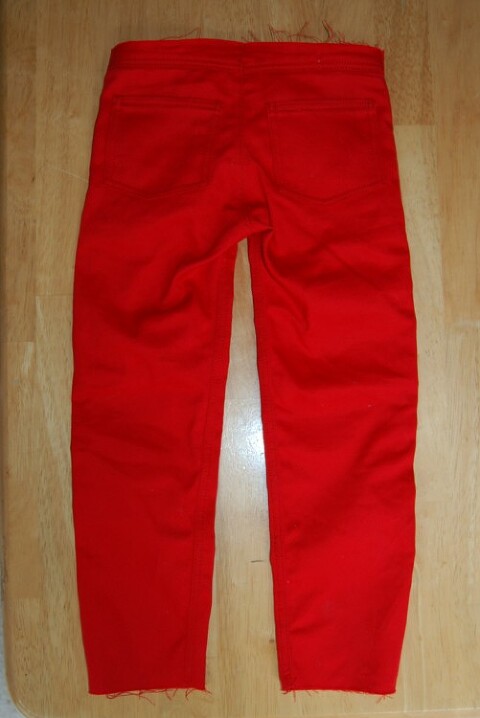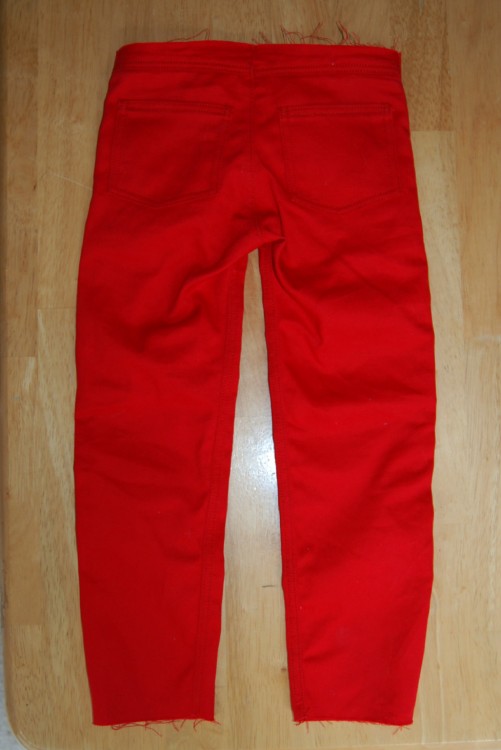 The size chart was way off on the pattern. I made her a 2T because according to the size chart she'd have plenty of room to grow, but once I discovered I couldn't get them past her thighs, I didn't even bother finishing the waistband. Hopefully attempt two will be successful.
Have a wonderful day. Please forgive me for being sporadic in my posting!
-Meredith