This is such an exciting time of year. It's my favorite actually. I love the cooler, drier weather. I love being able to break out all five of my long sleeve shirts and drink hot chocolate with a candy cane. I love having a tree put up in my house. And I absolutely love getting packages.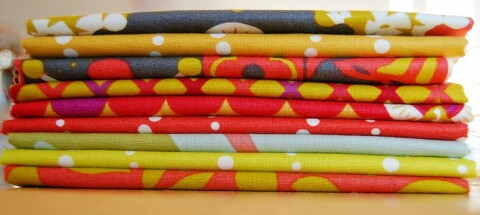 A friend of mine surprised me with not one, but two bundles of fabric today! Alison sent me more Lucky Penny and some Modernology from Art Gallery to play with. I will have no problem diving into the Lucky Penny. I already adore the line!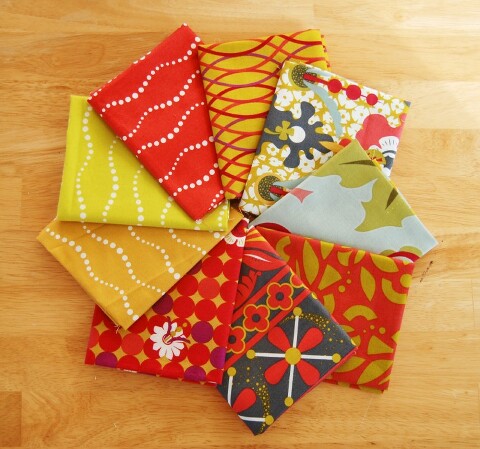 The Modernology is one I'll have to play with. My first experience with Art Gallery fabrics was not at all pleasant, so we'll see if the second time is the charm for me. No doubt you'll be hearing more about that some time in the near future.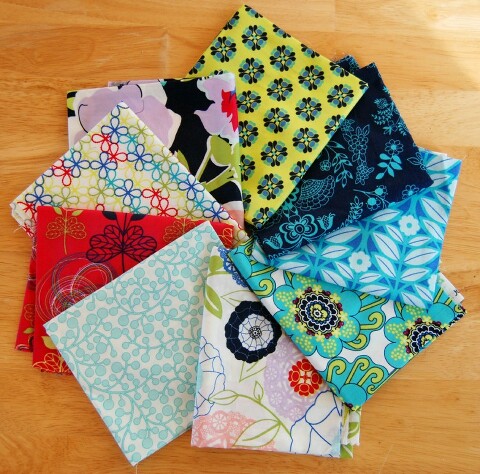 And from Sew, Mama, Sew I received some Bloomsbury Gardens for a couple of garment projects.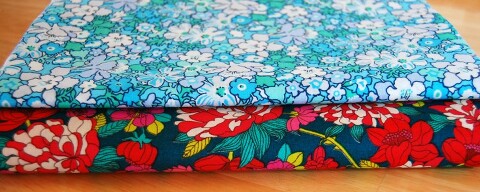 The Field Study fabrics are to make another Paper Fan Dress for Layla. I just love the one she has, and I can't go wrong making another! Not that you could really go wrong with anything Anna Maria Horner!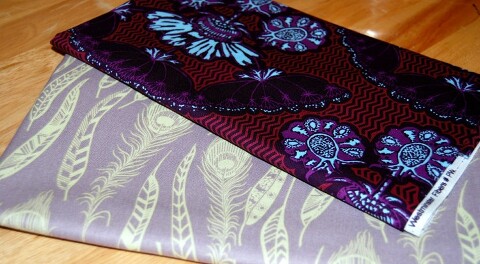 That's all I've got for you today! I'm working on my Bloomsbury Gardens bags for BGO, which I hope to have completed early next week!
-Meredith