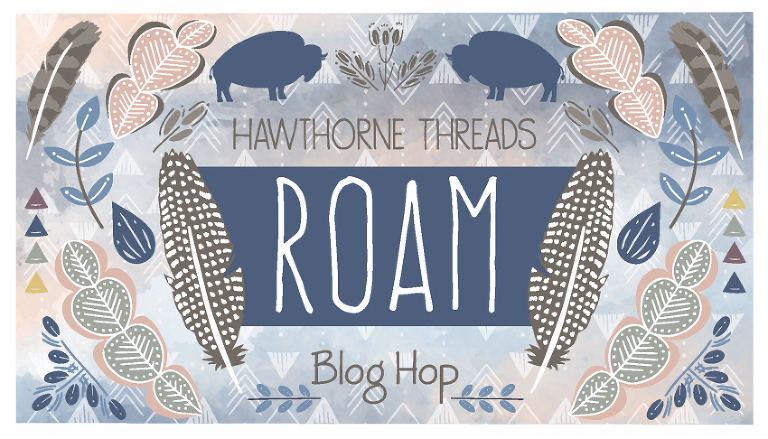 Welcome to my stop on the Roam Blog Hop brought to you by the wonderful crew over at Hawthorne Threads. I have been shopping there for years and purchased loads of fabric, so I was tickled when they asked if I would join in on the blog hop. They've been designing and printing their own fabric in house for a while now and currently have 22 collections! As you can probably guess, this blog tour is all about their Roam Collection.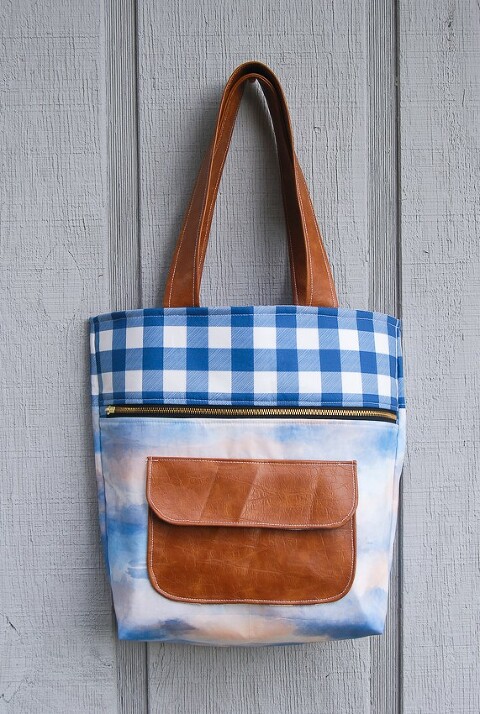 I decided to make my favorite bag, the Caravan Tote, for my project. I'm showcasing the cool Dawn palette with a fun selection of prints.
For the bag exterior I chose Big Sky in Dawn, which is this really beautiful watercolor looking print with the prettiest hues that make me think of our Gulf sunsets.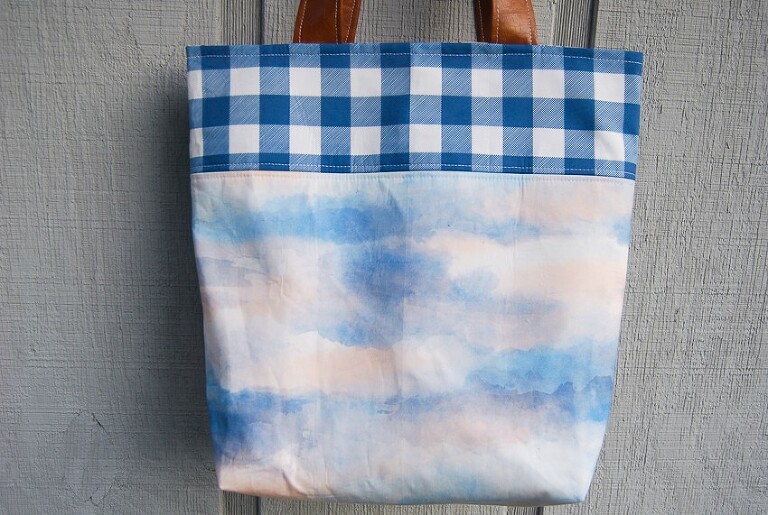 My contrast fabric is a classic gingham, Buffalo Plaid in Midnight. Its such a nice shade of Navy blue.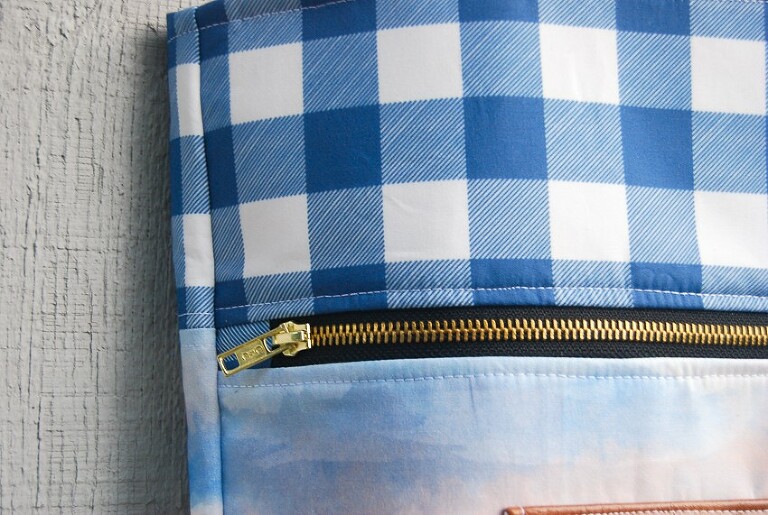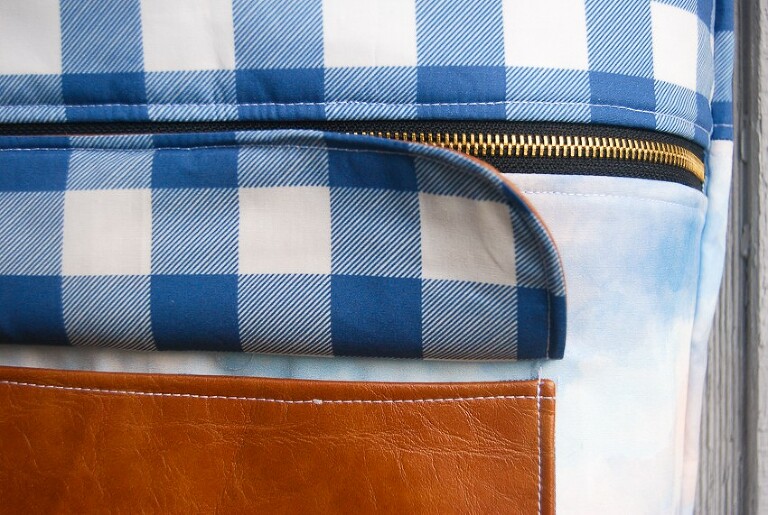 For the zippered pocket, I chose Meander in Dawn, which is a fun arrow print with great little pops of color.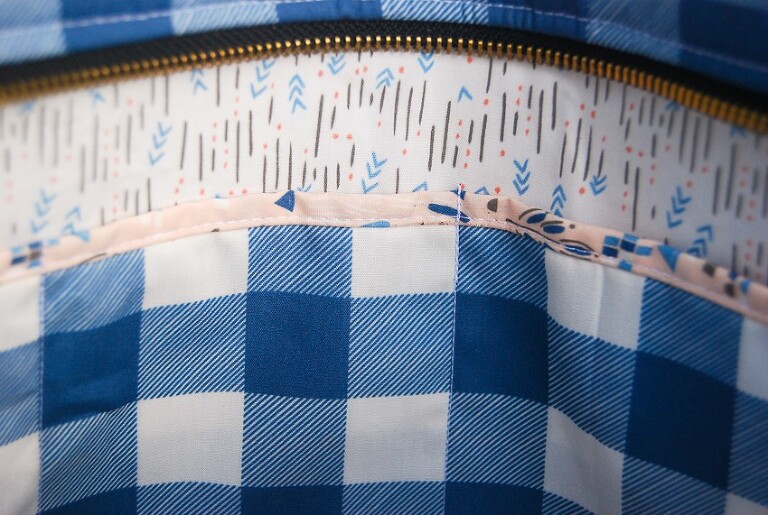 The interior of the bag is made with The Plains in Shell. I wanted to include the print that seems to "make the collection" so to speak. I just love those buffalos, and I think the pinky color is the perfect calming contrast for the rest of the bag.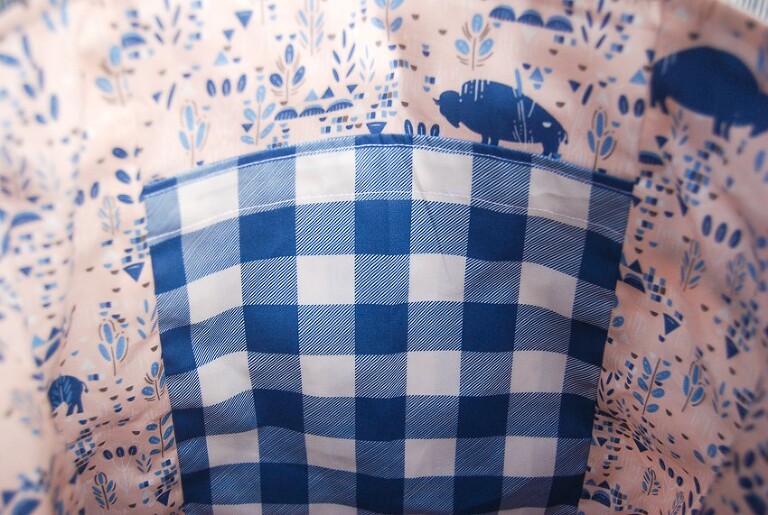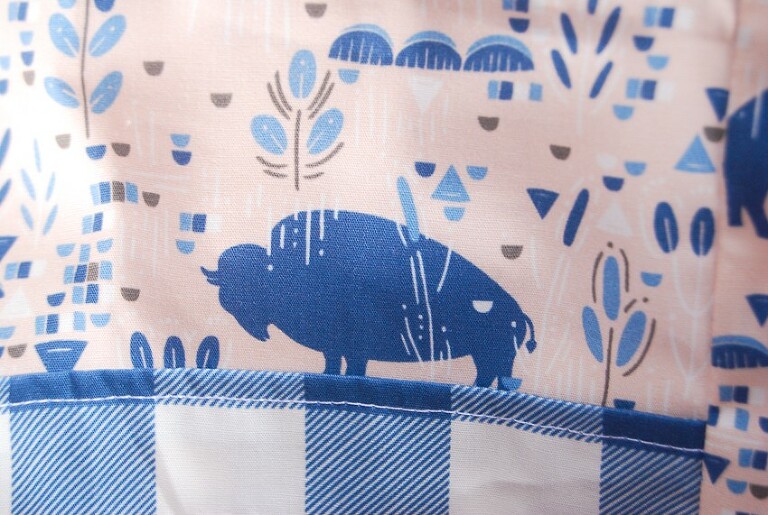 I used leather accents because, you know, southwest…leather. They seem to go together. My machine doesn't have a walking foot though, so I had to get really creative to even get my machine to feed it and top stitch. It was quite the process. I covered my pieces with parchment paper to help them slide under the foot, and incidentally I don't have a perfectly straight seam, which sort of bugs me. But I did do my very best, and I need to see if this model has a walking foot. Its a smaller machine than my old one, and I think the walking foot I already have is just too big.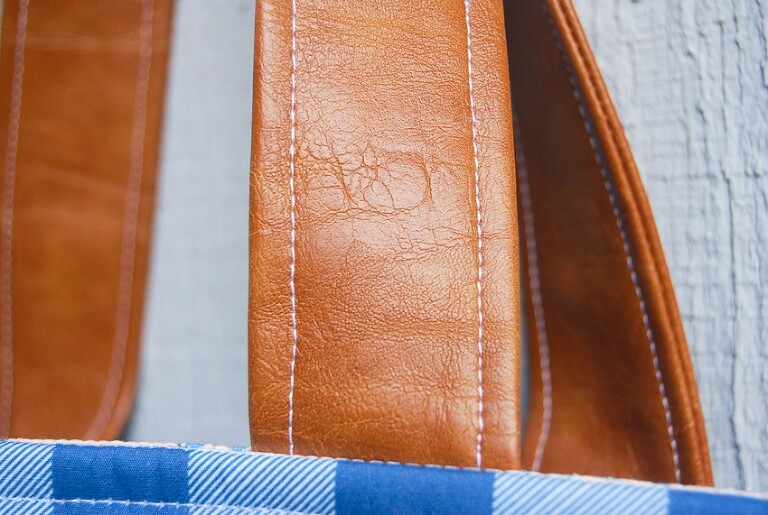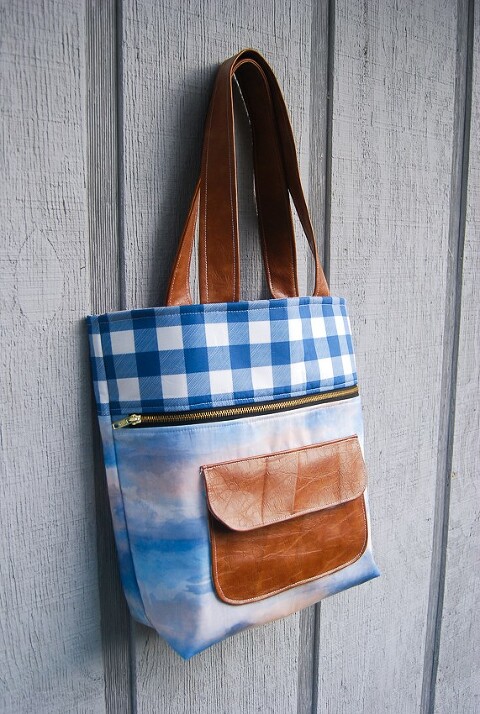 Anyway! I just love my new bag, and I'm so thankful to Hawthorne Threads for sending me this fabric to work with. They do send along a card for caring for their fabrics, which I really appreciate. I did not prewash these fabrics simply because I wanted to keep the stiffness for the bag, but had I been making a quilt or clothes or anything else, I certainly would have laundered beforehand as recommended.
If you haven't gotten your hands on Roam yet, I have a chance for you to win a fat quarter bundle of the Dawn palette. It really is a stunner of a collection. To enter just leave me a comment telling me what you might make if you win. International entries are welcome! They will ship anywhere they normally ship to. I will pick a winner on Monday.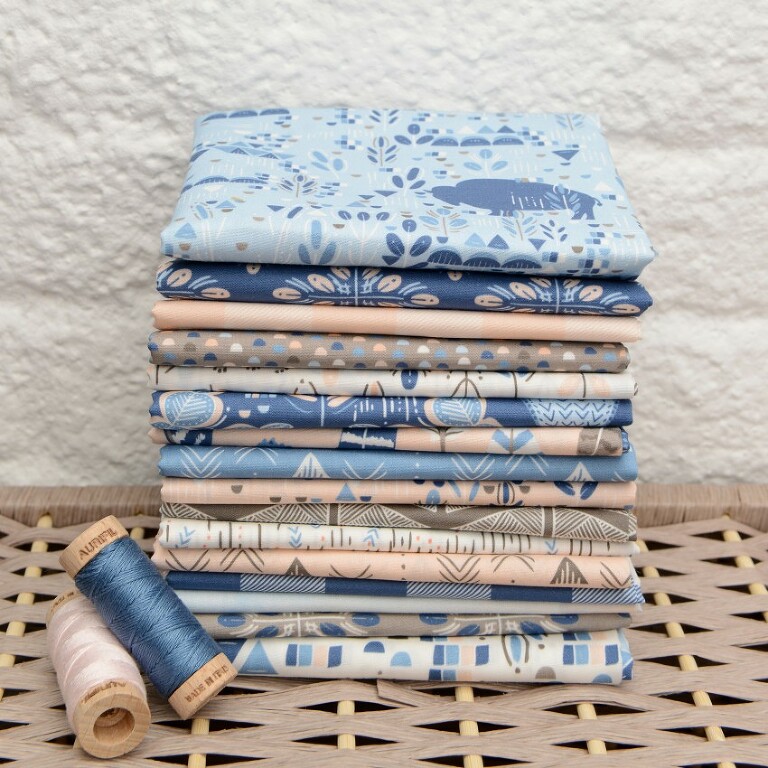 Be sure to check out the other great makes in the Blog Hop! Each stop features a whole new chance to win!
If you would like to sample any of Hawthorne Threads'
in house collections
, they offer sample strips which is such a great way to get a feel for the line. I'm so excited to show you what I'm making for our new baby boy with my
favorite print
from their latest collection,
Forest Fables
, so stay tuned for that!
EDITED TO ADD: Congratulations to our winner, Claire Sutherland! I will be sending you an email so we know where to send your bundle!
-Meredith