I dabble in so many different aspects of sewing, that sometimes its a while before I work on one specific thing or another. In other words, I can sometimes be a binge crafter. Its been a while since I've done foundation piecing, and I was reminded as I was working on my latest project just how delightful it is!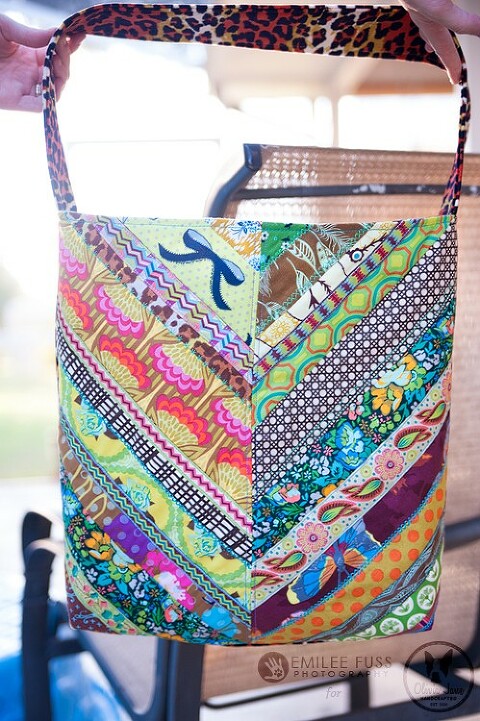 Of course, it helps to be working with such gorgeous fabrics! These are mostly Anna Maria Horner, with a Juliana Horner, a Cotton + Steel, and a Lotta Jansdotter print mixed in.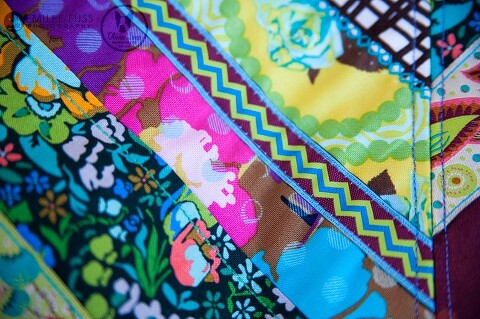 Seriously though! 
My favorite part of this bag is all the texture on the front side. After I pieced together the strips, I added some AMH ribbon and then used various decorative stitches from my Janome to embellish. For those large stitches, I used my go to Aurifil 28 wt in various colors. I love that stuff!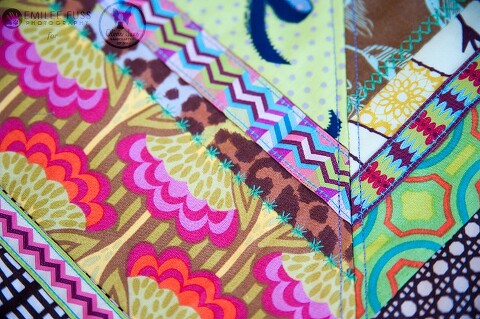 The back and strap are velveteen from AMH's Field Study collection.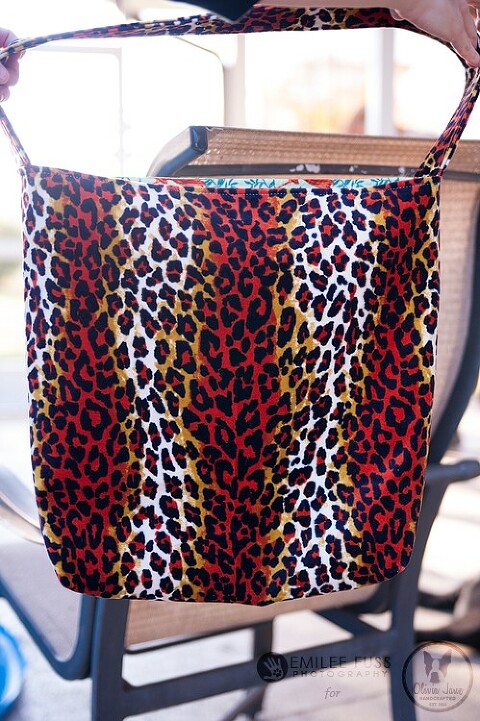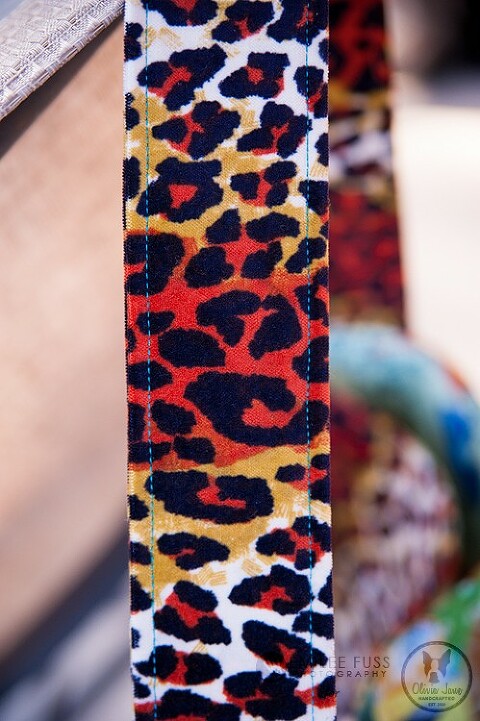 The interior print is from Honor Roll, and the wicker print pocket lining is from Juliana Horner's debut collection, Rosette.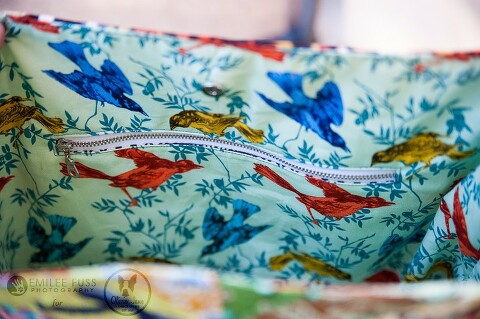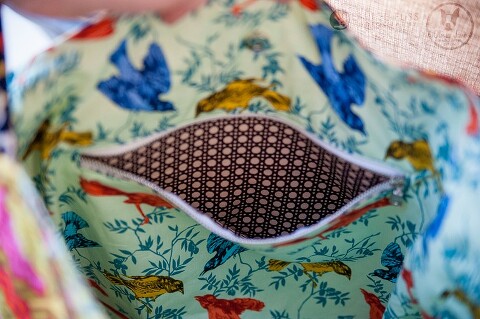 I so love working with Anna Maria's bold, beautiful fabric. Her work was really my first love in the wonderful world of sewing, and I collect every single piece of fabric she designs. Her collections, both old and new, compliment each other so perfectly, yet they all have their own stories and distinctions. I hope she is doing this forever! What incredible talent she has been blessed with.
Who is your favorite designer and why? What sort of fabrics get you excited to sew?
-Meredith