I have been wanting to make this bag for months! I've checked the Janome + Anna Maria site almost daily waiting for its debut. Last week, when Pierette announced that the pattern was up, I dropped all plans, and focused entirely on the Right Turn Bag.
It was such fun to pull fabrics and ribbons for the bag front. Never have I made such a mess of my fabric. Usually know just what fabrics I'm going to use and how much of each, and then I cut what I need of one and refold the remaining fabric. That was not at all the case with this project. I pulled several fabrics and had them in complete disarray until the bag front was complete. I used so many different fabrics and ribbons from several of her lines, that I'm now thinking of this bag as my homage to the incredible Anna Maria.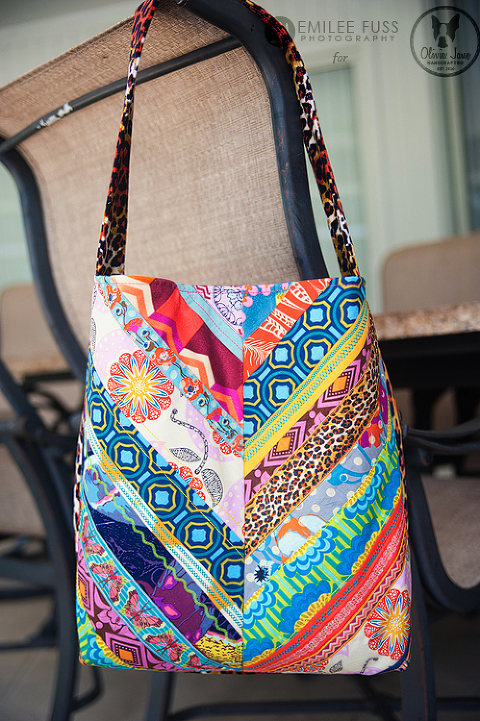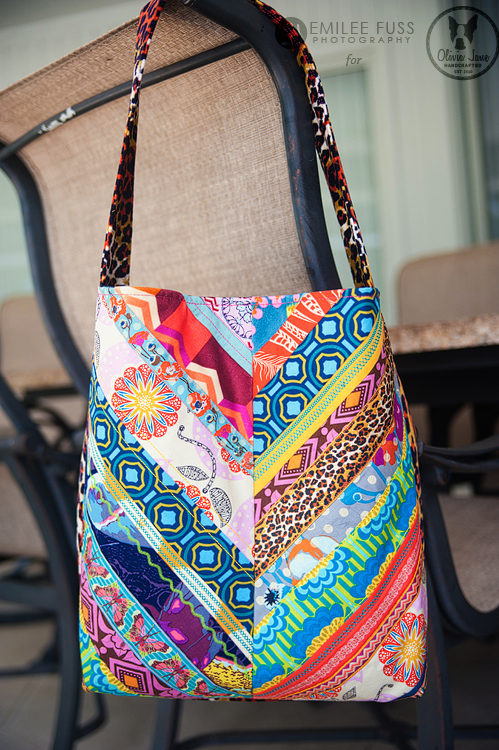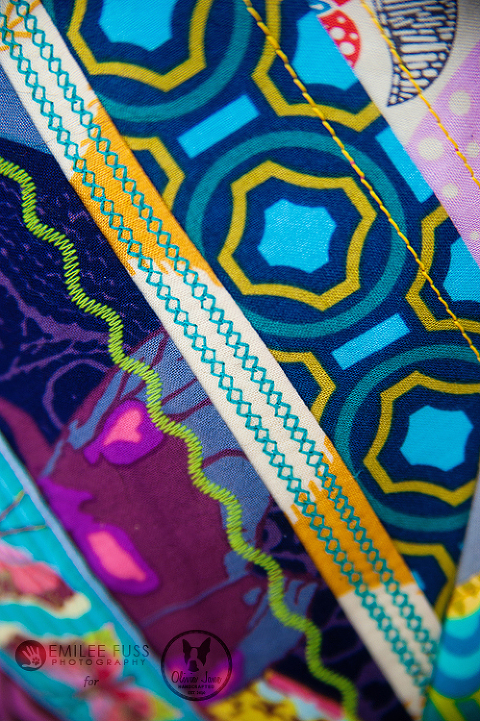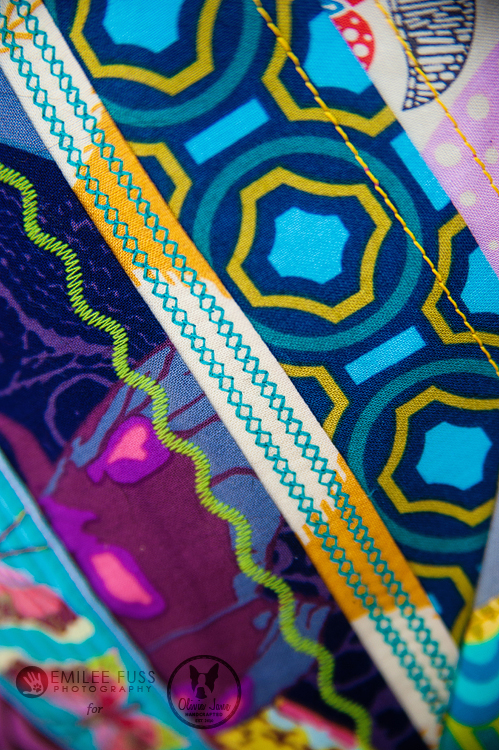 The bag back and strap are made of a leopard print from Field Study. Of course they are velveteen, because if you are going to use leopard print, it might as well be velveteen too. My husband really dislikes the leopard print. I don't think he wants to be seen with me. I even tried reasoning with him by telling him that leopard print is really the original camo, but he would not have it. Ah well. Its my bag- not his. :D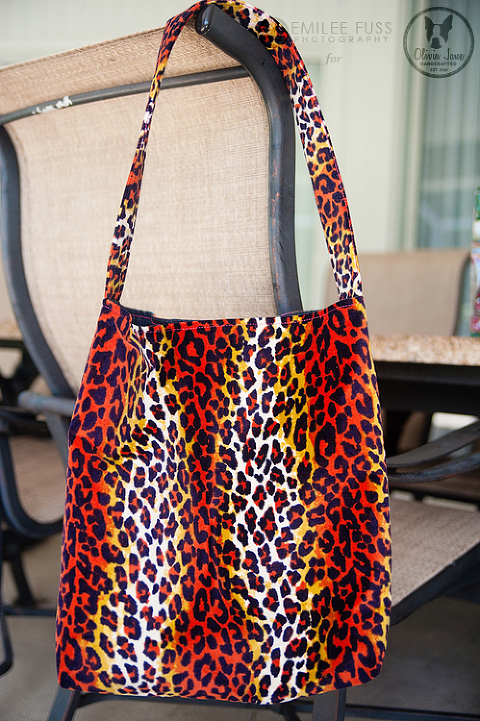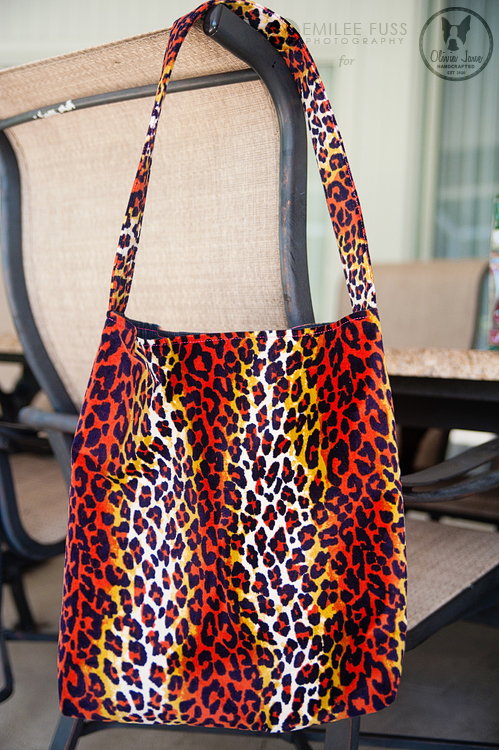 I went back and forth with the fabric I wanted to use for the lining. At first, I thought I would use a bright green, but I felt it would detract from the color on the front of the bag, which is really the centerpiece. I ended up using an Crosshatch Sketch print in black because I felt it was very complimentary to the rest of the bag. I also added a zippered pocket on the interior because I lose things too easily to carry a bag with no pockets.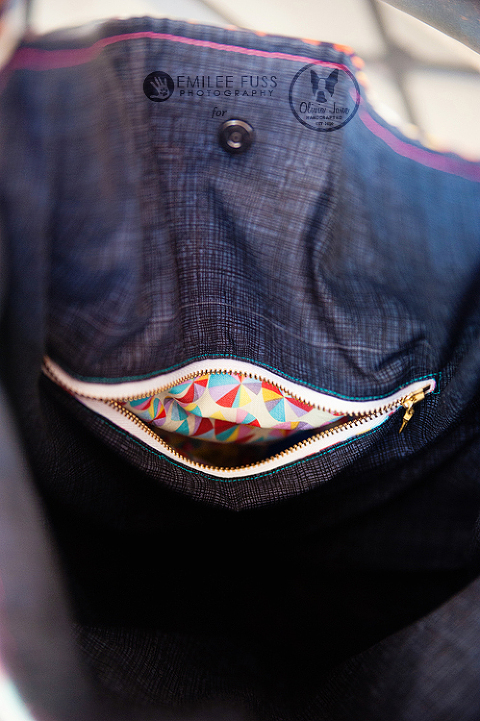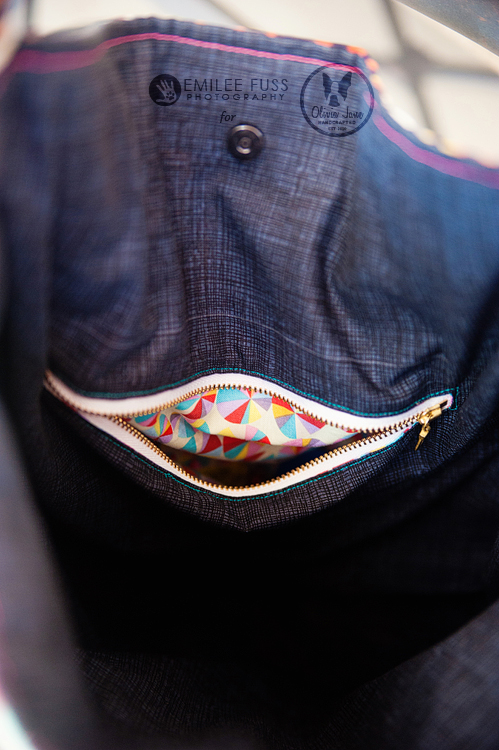 This pattern was such fun to make! It was certainly worth the wait. If you are looking for a way to show off some favorite prints without spending a load of time on a single project, I highly recommend making the Right Turn Bag!
-Meredith