Last Thursday, I was finishing up trimming the bazillion half square triangles for my Field Day Churn Dash quilt, really focusing on completing the task at hand. But as it often does, Instagram stole my attention. Purl Soho posted a brand new project on their blog, the City Gym Shorts for young girls and women, and my goodness did I speed through the rest of my trimming so I could make not one, but four pairs of these shorts right away! I had them nearly completed just five hours later.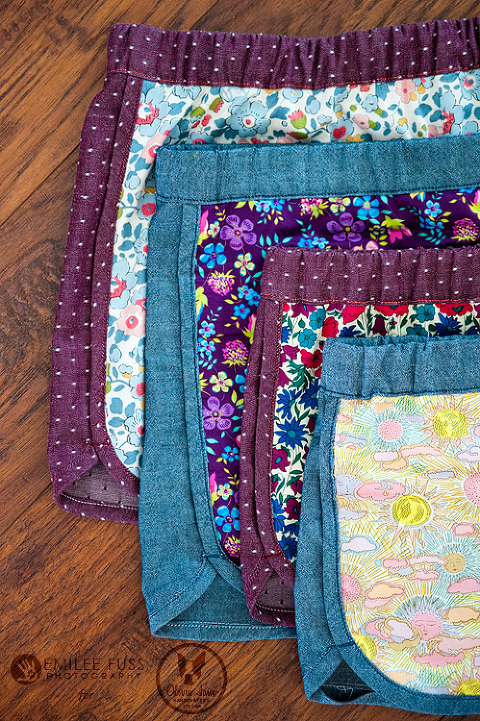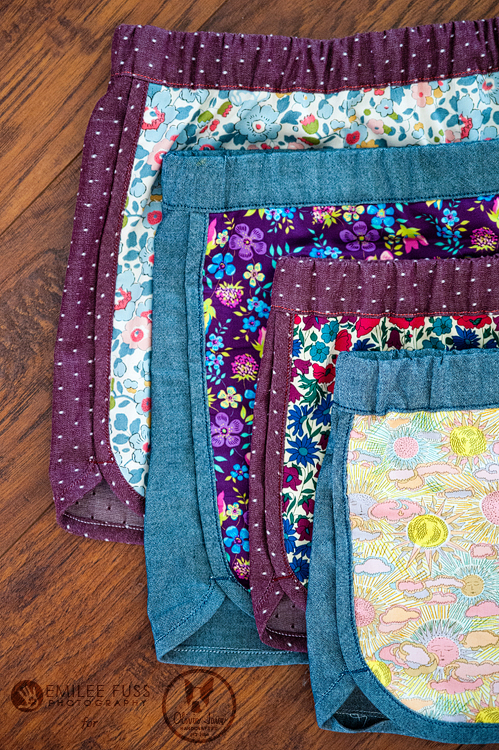 Let me tell you about these shorts. Are you a female? Do you have legs? Do you have a yard of fabric laying around that needs a purpose? Oh. Well you are in luck! These shorts are for you! Seriously, I made two pairs for me, and two for Layla. They are such a quick and easy project. Each pair is made with Robert Kaufman chambray (both the plain, and chambray dot), and Liberty tana lawn.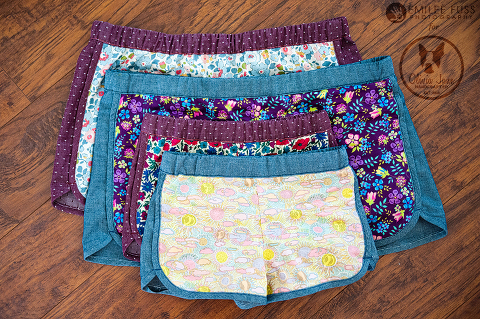 This first pair for me was made using Kaufman Chambray and a super gorgeous Liberty print, Edenham in purple. I'm so, so glad those girls at Purl used a print on the front and solid on the back. Because you know what? I'm boring. Its true. You see, I would have spiced up a pattern like this by using the same print on the front and back, and then added in my pop of color with a contrasting bias tape. But I'm so thrilled that they made the pattern the way they did, because it said to me, "Hey, you! Yes you. You get out that Liberty and you go crazy. And after you're done, you'll have some shorts that make a big statement, and you'll still have plenty of Liberty left in your stash." Win. Win. Win.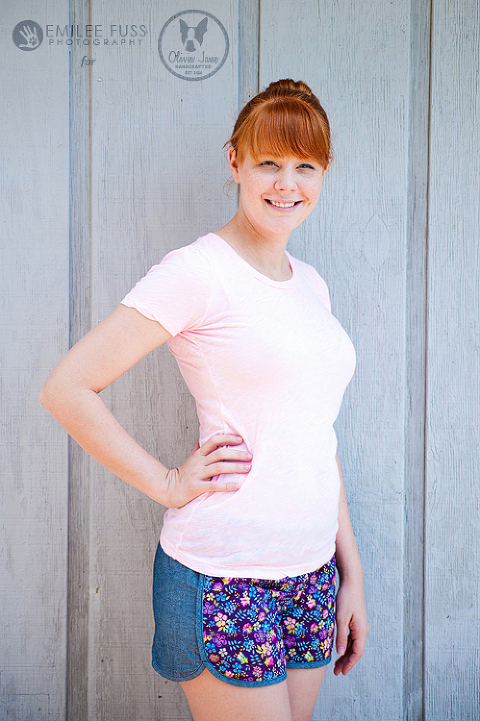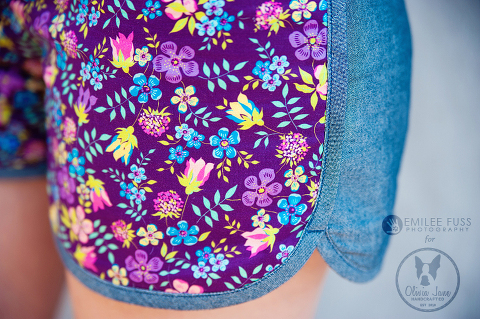 The pair that Layla is sporting here was made with the same chambray, and Daniel DJ, which is a very favorite print of mine. Are they darling, or what? I secretly love that we coordinate, and yet still have different prints on the front of our shorts.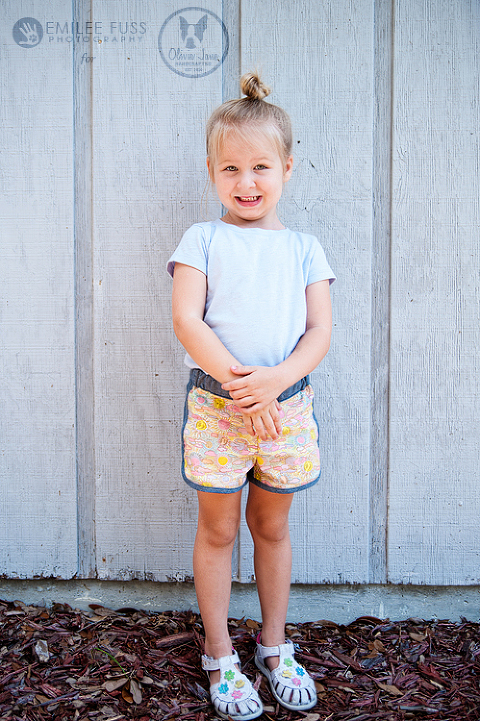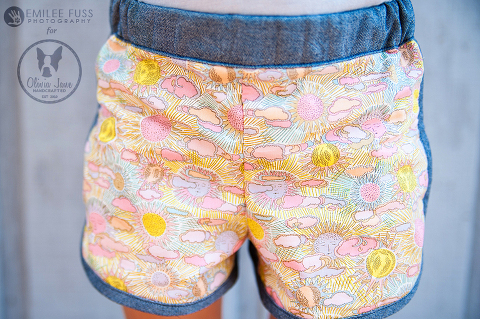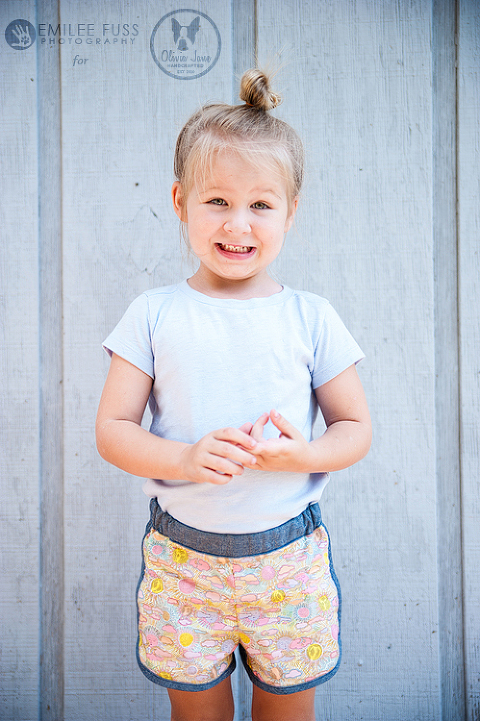 My second pair is made using Kaufman's new Chambray Dot, which is slightly heavier than the plain chambray, and so perfect for these shorts. The Liberty print is Betsy. And this print has a white background, which reminds me- I lined only the front sections of all of these with my trusty Free Spirit solid voile. If you plan to make any of these with either lawn or voile, I highly recommend lining those sections! It requires only a small amount of fabric to do so, and you'll be so glad you did!
And finally, Layla's second pair is made with that same red Chambray Dot, and the print featured on hers is Poppy and Daisy.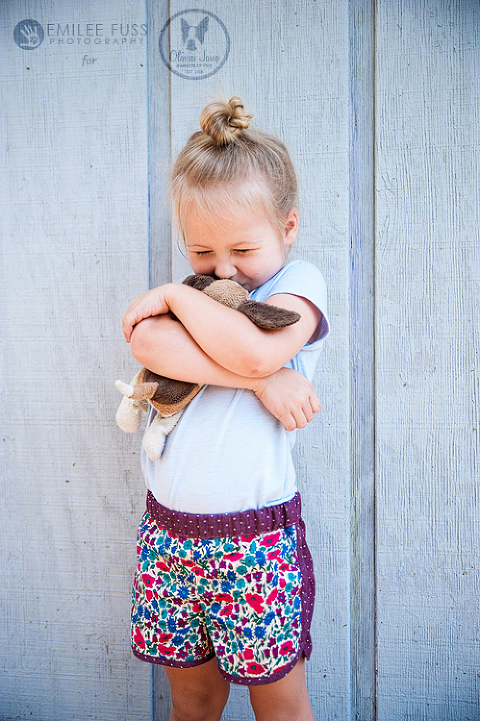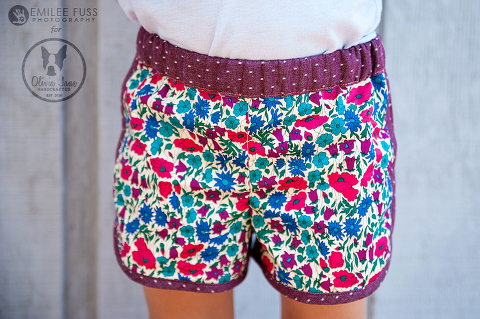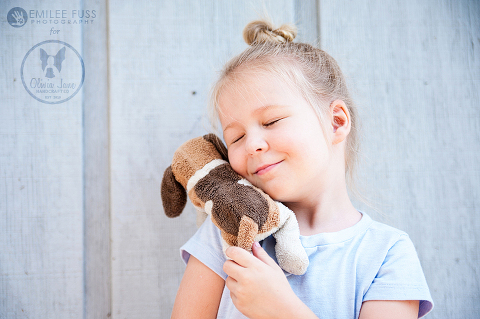 This pattern filled a need that I had, but it far exceeded it. My mom and I started walking several weeks ago to prepare ourselves for a fitness plan. Unfortunately, I only have two pairs of shorts that would be suitable for such activity, and I hate to admit this, but they're a bit small. But in an effort to save money (and possibly because I didn't want to admit that my booty had gotten so out of control that I needed to size up in order to work out), I've been wearing those too-small shorts anyway, hoping that somehow I would miraculously fit back into them because of all my hard work. Not so. Just when I was about to break down and get some proper gym shorts, the Purl Bee put out this fabulous pattern, and I got to make shorts that not only serve my purposes, but they make me feel good at the same time. They fit right, and they're darn cute. And quite frankly, I love that even when I'm sweaty and gross, I can still sport my favorite fabrics.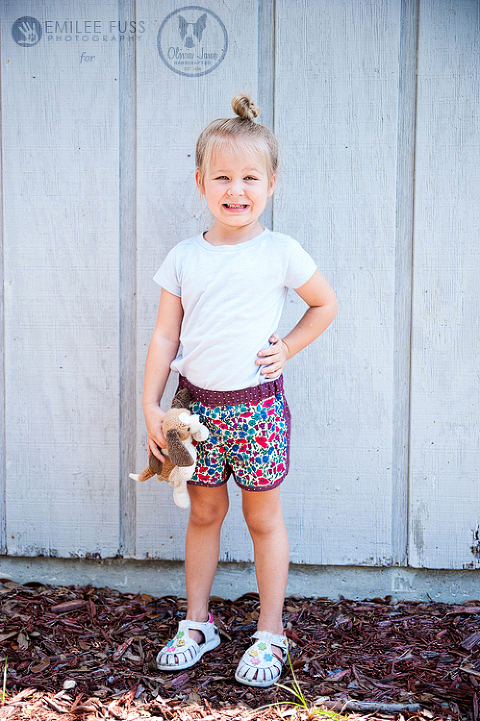 Next up, I may just try my "boring" pair. All chambray, or some other solid, paired with one of these bias tapes. I think a pair like this would be acceptable since I would have more variety in choices for a top. Also, I'm scheming about a pair or two in Anna Maria's new knit fabric. Those would be awesome, right?
If you are new to garment sewing, shorts are a great first or second project. This particular pattern is free, and has only three pattern pieces – a front, back, and band. That's all! The most complicated part of making these is making and attaching bias the bias tape, which actually, if you just go slow and take care in what you're doing, is really not complicated at all. It just takes patience and some careful pinning! The City Gym Shorts pattern can be found here.
I'd love to see what you're making right now! If you've made these or anything else lately, post a comment with a link to your project. Thanks for stopping by!
-Meredith