Today I'm showing you the latest addition to Layla's wardrobe, a tunic style tank made with some brand new Cotton + Steel fabric! Remember this top? Well its such a great style I decided to make another one, and I'm happy to say that Layla loves it.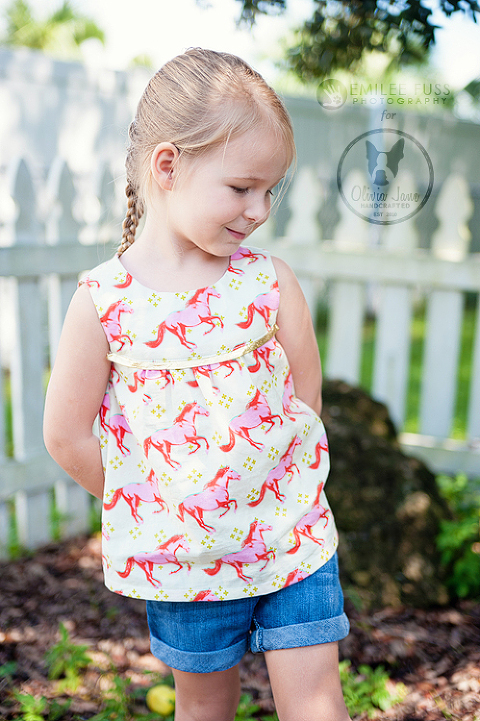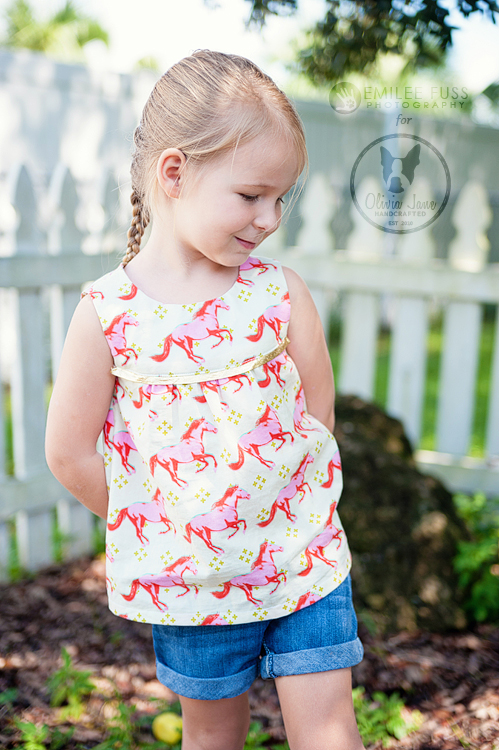 She's a big time horse lover like her Aunt Emilee, and the moment I saw this fabric, I just knew she had to have it.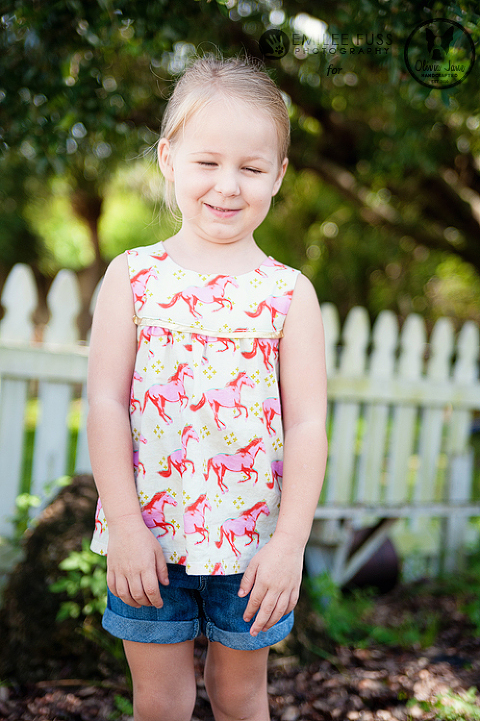 The thing I love most about this top is that its insanely simple and quick to cut and sew. There are only three pattern pieces, and I had it cut and sewn in about two hours- that's with a newborn occupying my time!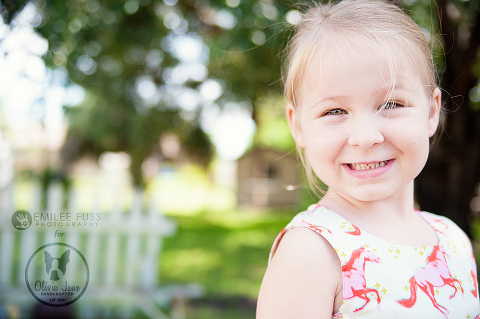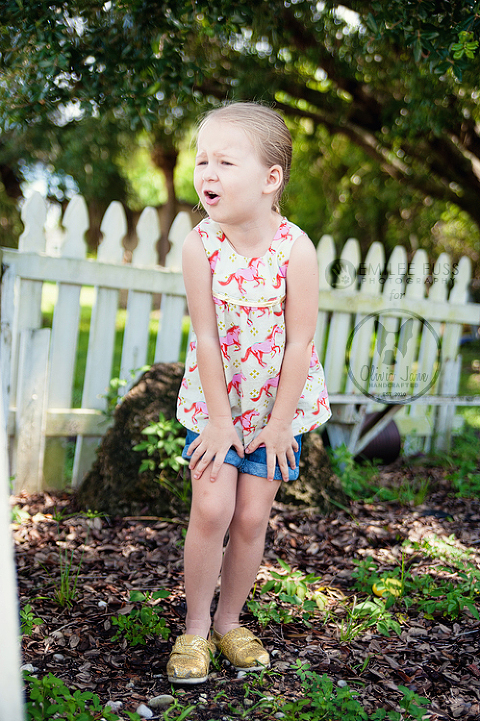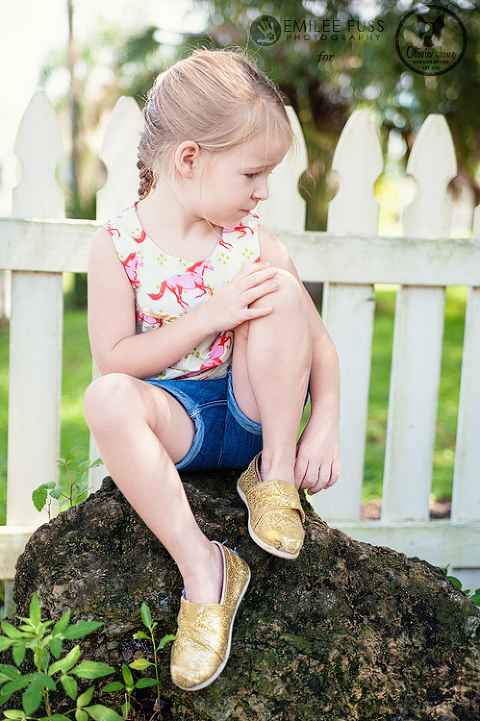 I'm sure you've seen Cotton + Steel by now. After all, it seems to be lighting up the world of quilting and garment sewing. This print is from the great Melody Miller. Some of the fabrics have metallic bits on them, but this sheeting weight print does not. I remedied this, of course, with some gold bias tape I had on hand.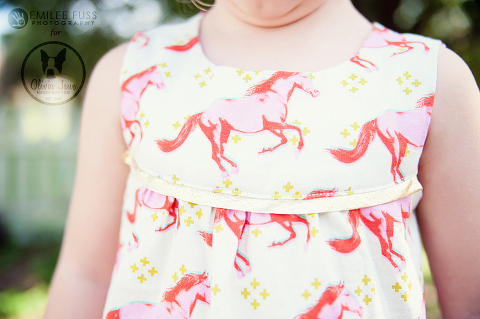 That pop of metallic goodness really gets me. I love it! So much so, that I needed to add it to the button closure in the back.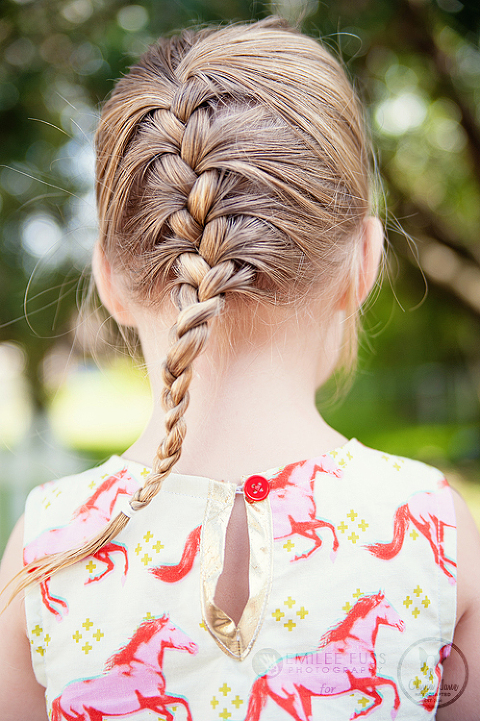 The yoke of this top is lined with another quilting weight cotton, and the back and bottom portions are unlined. The sides are finished with french seams, and the back of the neckline and armholes are enclosed with more of that gold bias tape.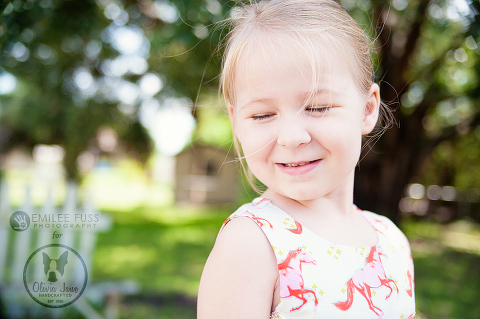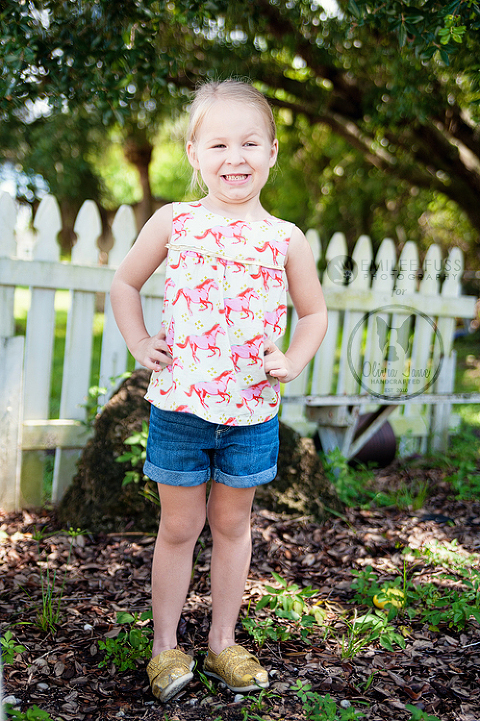 So what do you think? Is this a top that you would be interested in sewing? I'm seriously considering releasing this as a pattern. It's an awesome one for beginners, and great for seasoned sewists as well. Do let me know what you think and if you have interest in sewing a top like this!
I'll leave you with this goofy outtake which perfectly captures the real Layla.
-Meredith