As much as it stinks to watch Layla grow up, it does present a perfect opportunity to sew her new clothes. Yep. Glass half full.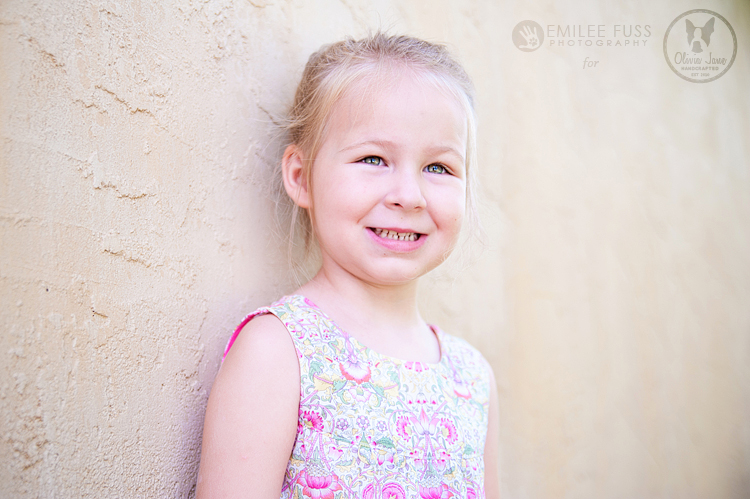 I really didn't love sewing separates for her when she was smaller, simply because I thought dresses were cuter on her. Now that she's bigger (4T-ish), I think shorts and tops are adorable, but I do still have a soft spot for dresses. I pulled out the Oliver + S Puppet Show shorts pattern (a very favorite of mine), and whipped her up a pair in the new chambray dot from Robert Kaufman. I love how quickly I can cut and sew those together! And thanks to Alexia Abegg, I knew to finish the bottom seams before I even began assembly, so that made the process even faster. Side note: learning new little tricks like that make me fall in love with sewing all over again. There are so many techniques to discover!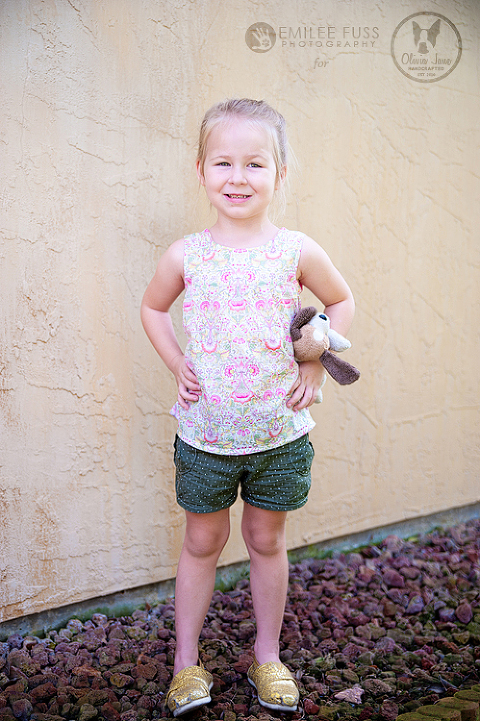 The top. I really, really love that top. I based it off another top Layla has, and drew up my own pattern. It went incredibly well, and I think from start to finish I had it done in an hour and a half. So let me tell you about it.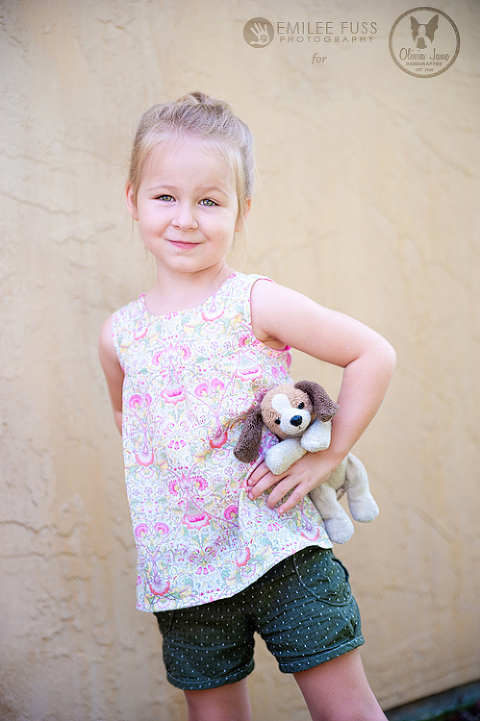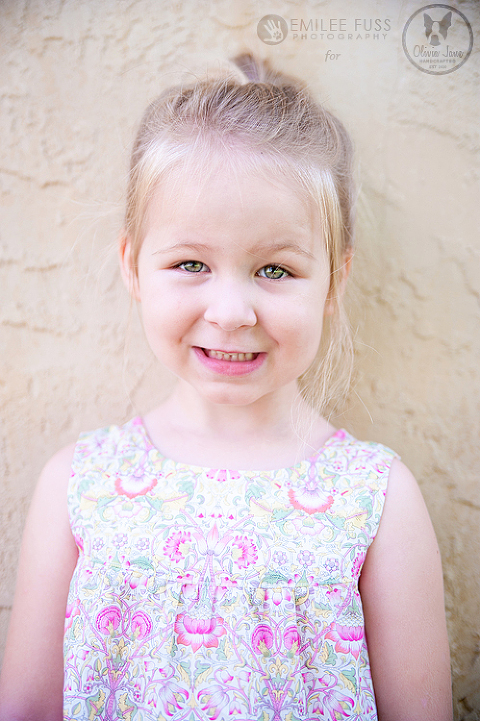 Its basically a lined yoke, gathered front bodice, and a simple back with single button closure. The arm holes (excluding the lined yoke portion) and neck are finished with neon bias tape. The buttoned section is finished with bias tape made from the Liberty fabric. So, so easy, but such a beautiful and feminine result! I really want to make a million of these! And I probably will.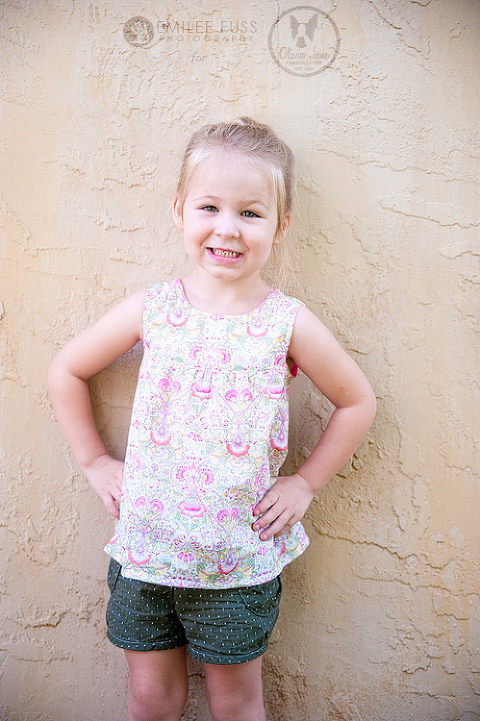 That dainty, yet beautifully detailed Liberty print is Lodden, and you can actually find the print in a few colors at Jones and Vandermeer. And I don't want to be a total enabler, but they just got in lots of new Liberty and everything in the whole store is 10% off with code HAPPY4TH. Again, I hate to enable anyone, but that's a darn good deal for a whole meter (not yard) of Liberty. You're welcome. :)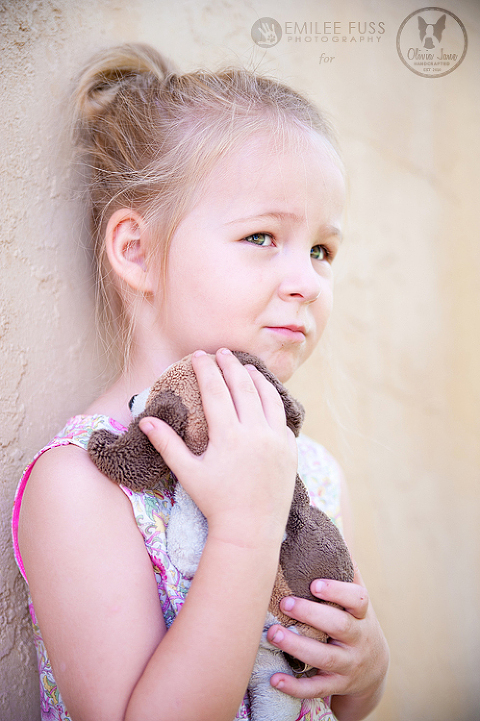 -Meredith