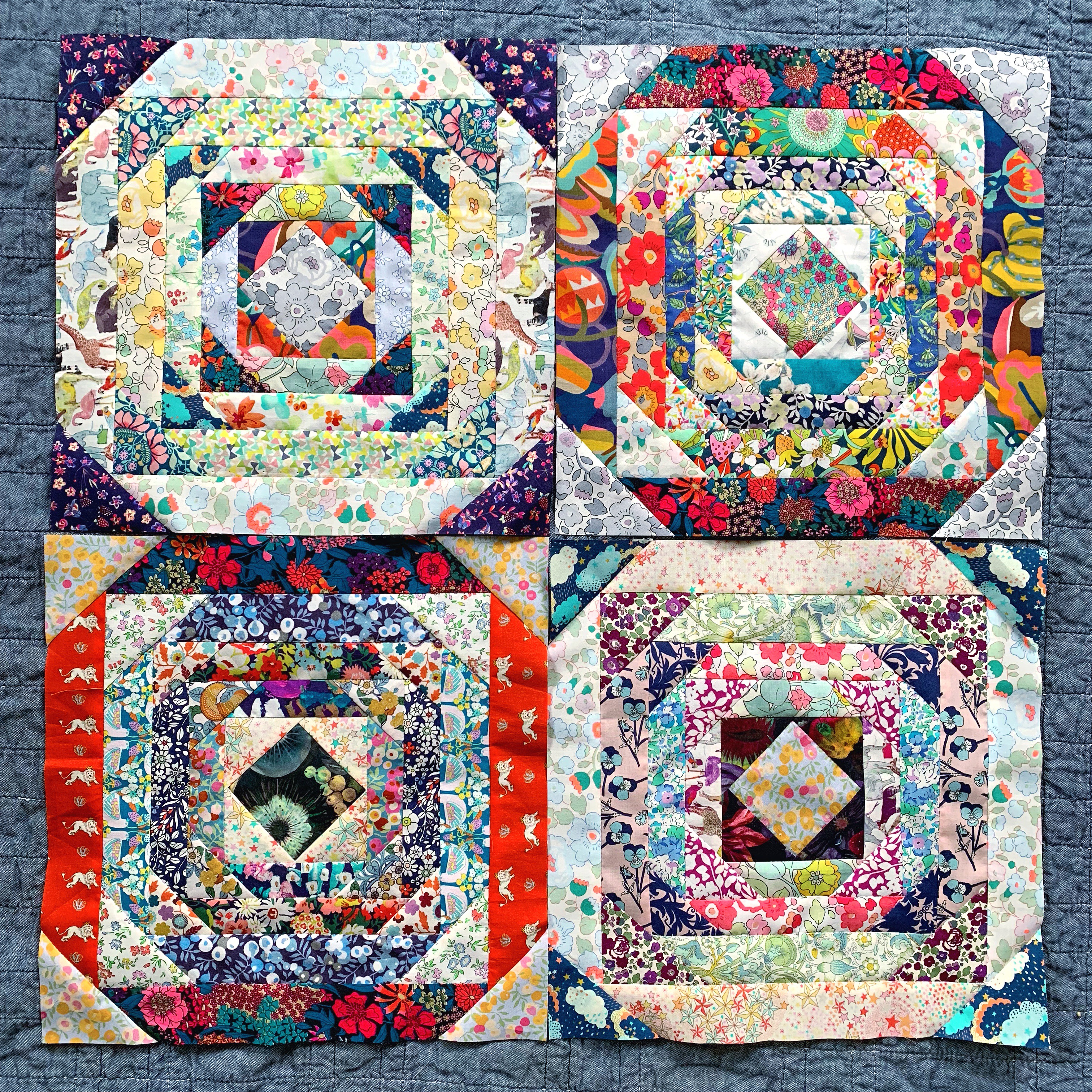 I've always wanted to make pineapple quilt blocks, but for whatever reason I've never made the time. Probably because of all the cutting and piecing involved and there's always something else going on. But for whatever reason, yesterday afternoon I got the urge to grab some Liberty scraps which are taking over my sewing area, and make them into pineapple blocks.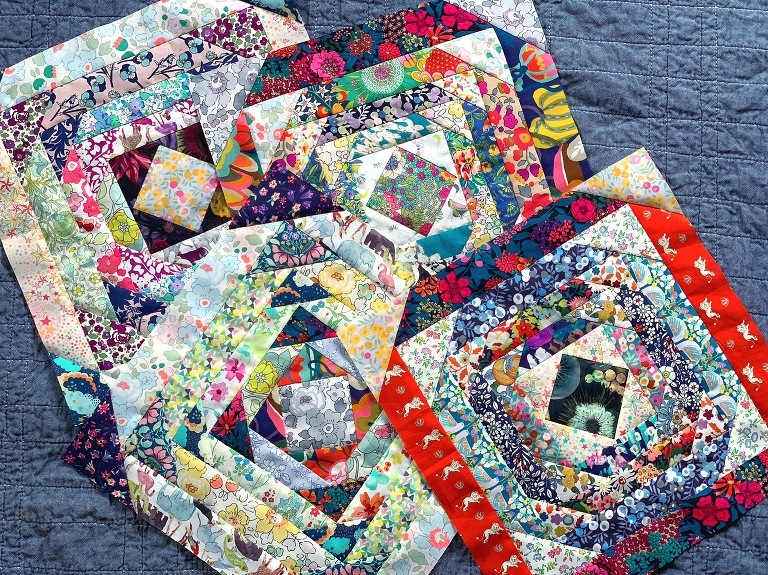 I found a great tutorial for making these the normal way, as opposed to foundation paper piecing. FPP isn't my favorite simply because its very time consuming and I think it creates a lot of unnecessary waste, but I would be remiss if I didn't recognize that it definitely has the advantage of perfect seams. I was going for quick and satisfying as opposed to long-term perfect project, so Crazy Mom Quilts' tutorial was amazing, and I highly recommend it. You can find that here. 
I've made quite a lot of garments and bags over the past few years, and my Liberty scraps are piling up. I will often cut small squares for my signature patchwork bags, but there are so many other shapes and sizes that could work in other ways. I am so happy to have found a way to effectively use my narrow strip scraps. I'm also having fun pulling out fabrics and remembering what I made that created the scraps to begin with, whether it was a favorite dress or a quilt for a client. 
Because I was just wanting to make a block and enjoy the process, I didn't put much though into the arrangement or even the direction of the fabric. I just gave myself freedom to create. My only guideline was consistency in the size of the rows (for the most part) and alternating between low volume and saturated prints. 
I can always add to the size of the blocks if I want, but these are 10 3/4″ unfinished, and I quite like the size. I am imagining a throw size quilt with sashing between the blocks. I am quite smitten with all the variation between each block and I'm looking forward to having a bunch of them all together in a single quilt! I think I've only ever made one or two other quilts from (mostly) scraps, so this will be a fun and different sort of project for me. 
You see a lot of scrappy style in vintage quilts, and I like that this quilt (when its done) will nod to that. I absolutely love pairing modern, saturated prints with traditionally styled quilts! Its the perfect way to blend classic and fun, and I'm all about it! That's totally a big theme in both my home and wardrobe, so this quilt will fit right in. 
Frankly, between this and the machine embroidery I've done lately, which I haven't even shown you yet, I've really fallen down a rabbit hole. I need to write out my next tutorial, but I'm so distracted with all these new projects!
I'll see you back here Wednesday, and I'll be introducing you to a new machine!
-Meredith