Back in September, we drove over to Asheville to meet my sweet little niece while they were in town for a wedding. I brought along a dress I made for her, and my wonderful sister took pictures of her for me to share with you!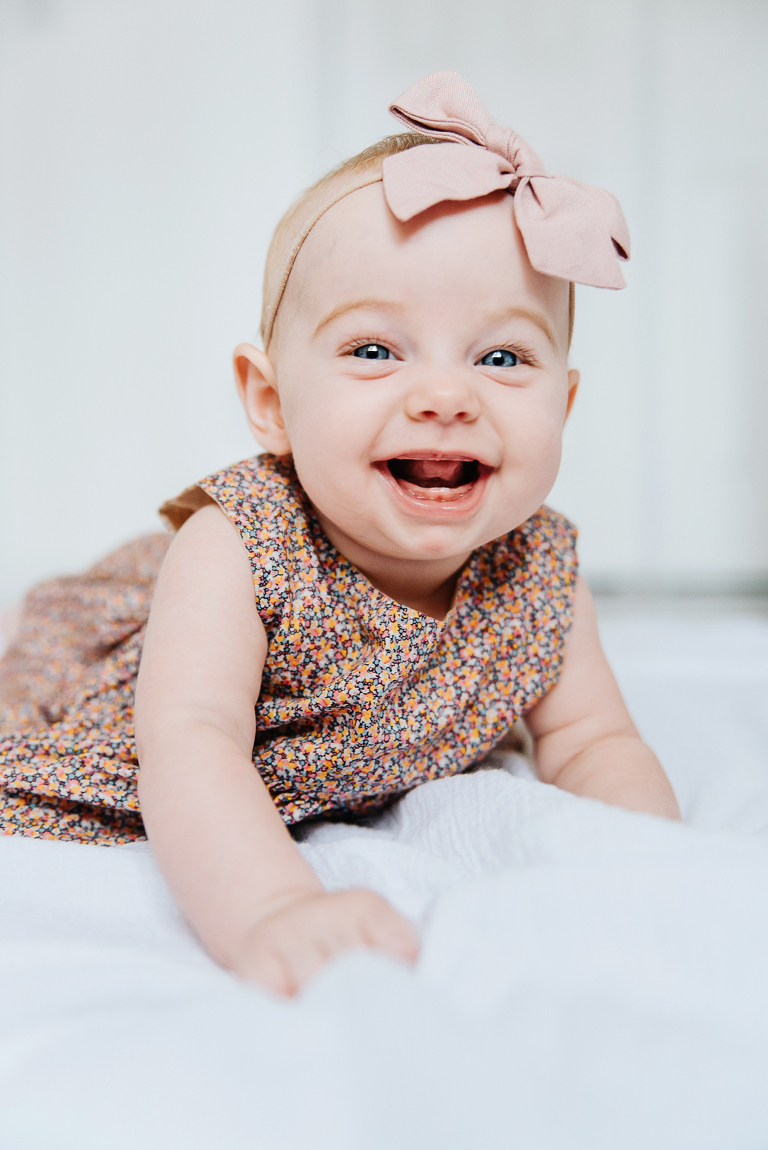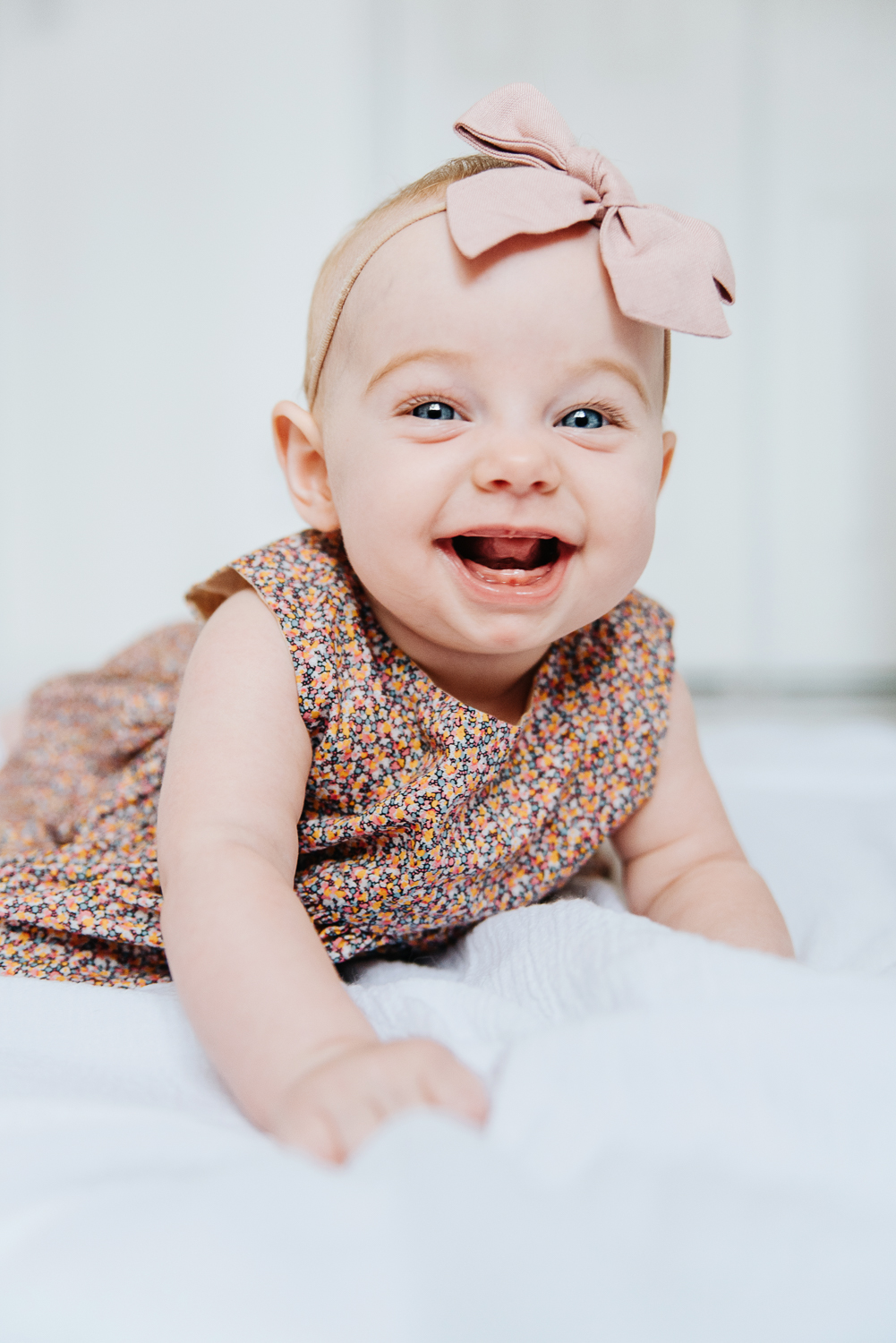 My dear friend sent me this Liberty fabric from a trip to the UK, and she happens to be pregnant with a baby girl, so I decided this dainty fabric would best be used for baby dresses for her baby and my niece. Its feminine but not the traditional pastels, so I'm all about it. I found some of the same print here (its the orange option).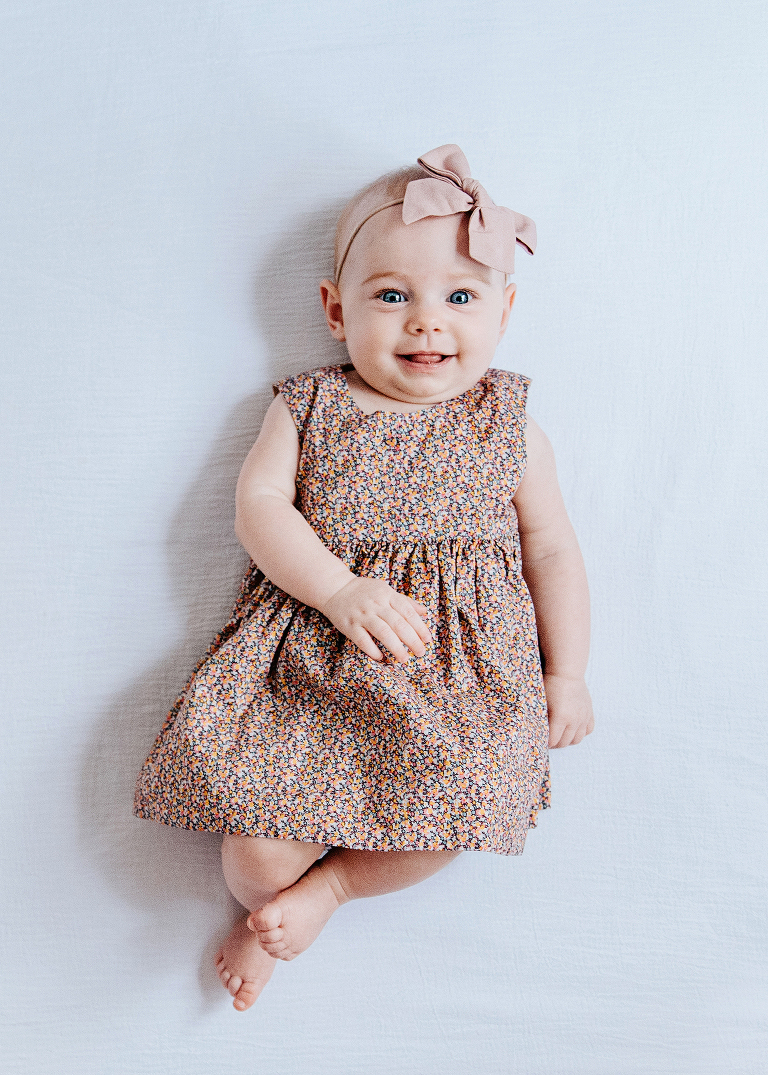 Isn't Maggie a cutie pie?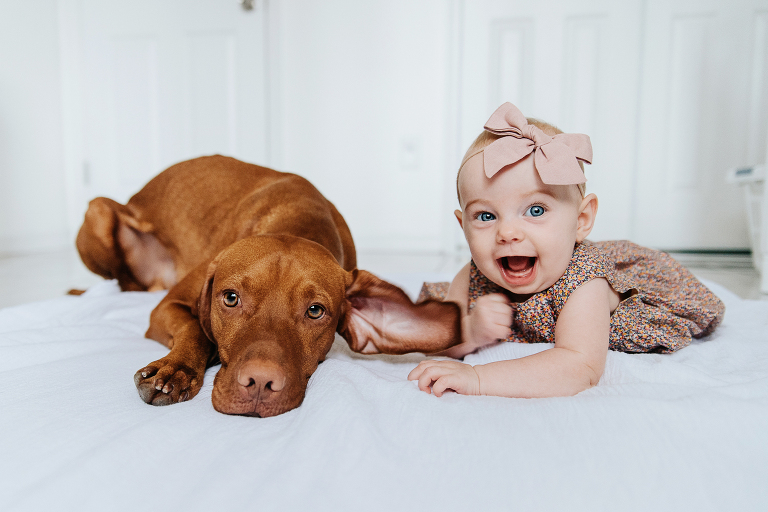 When we met up, I pretty much bypassed my sister and her husband and went right for the baby. I think her clothes were off within minutes so we could put her new dress on her.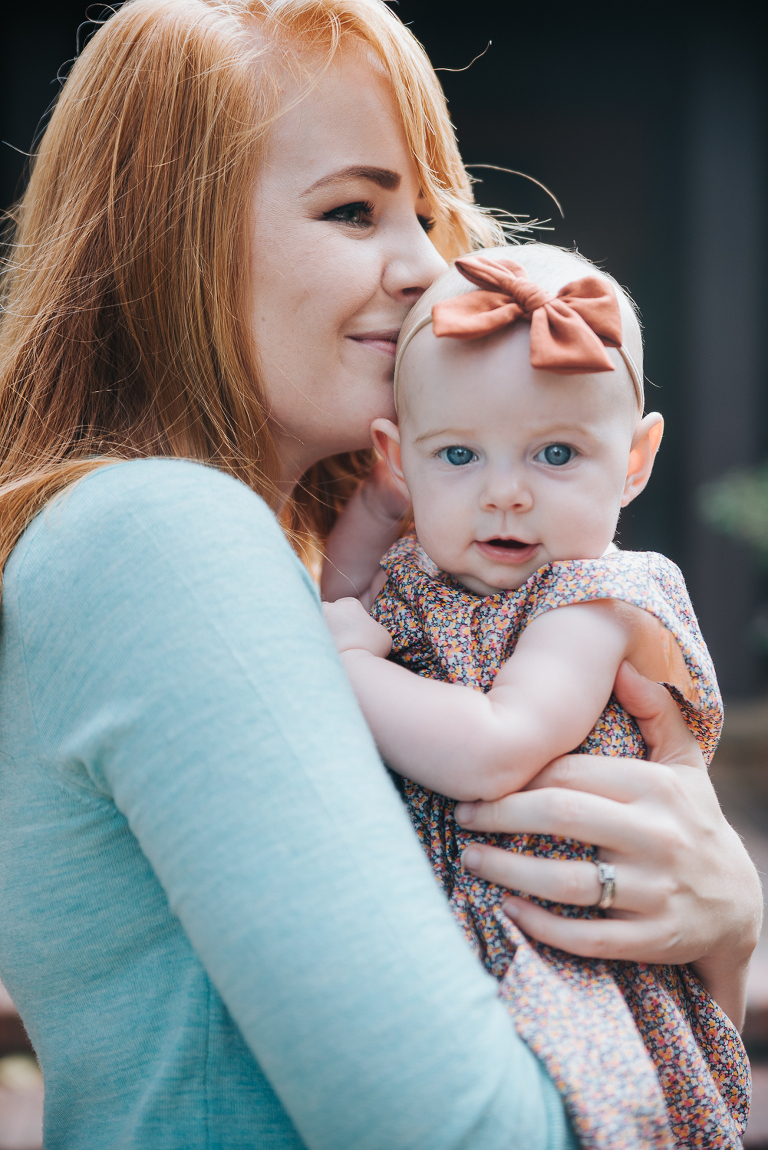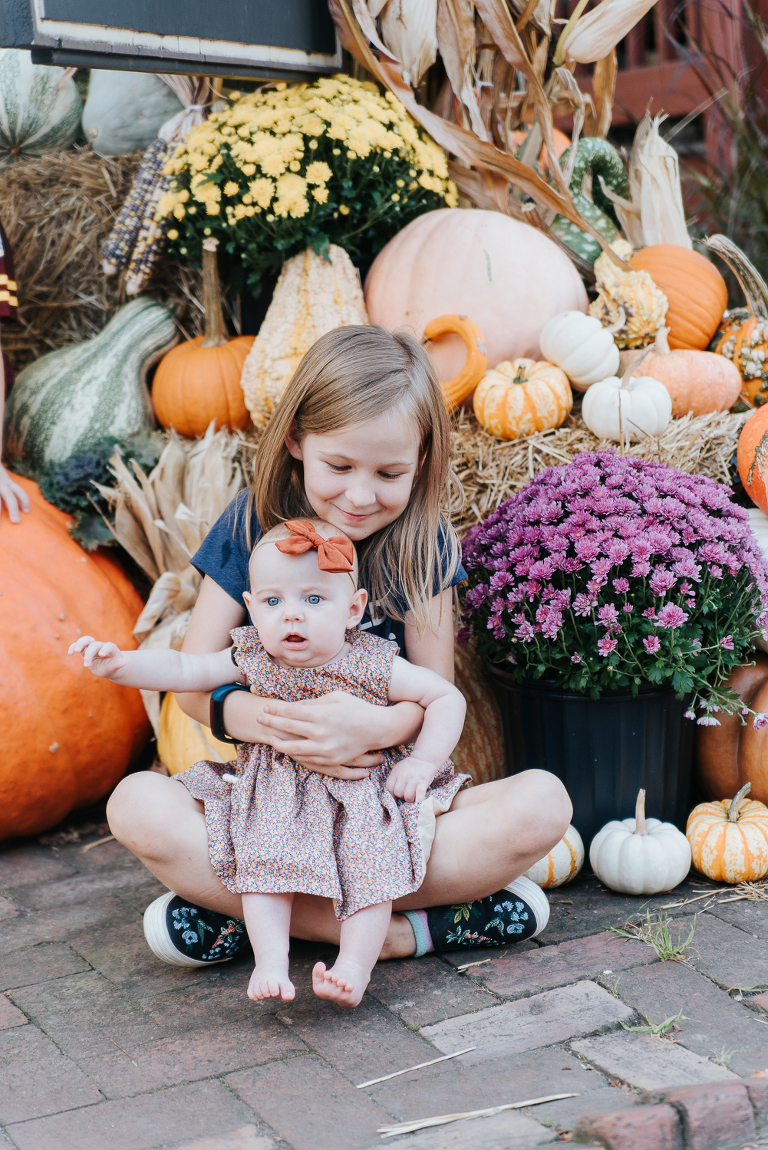 I just love making little, tiny baby things. This dress is fully lined with Free Spirit solid voile (though we know they no longer make this *stifles sobs*, so I'm going to be trying this from Robert Kaufman.)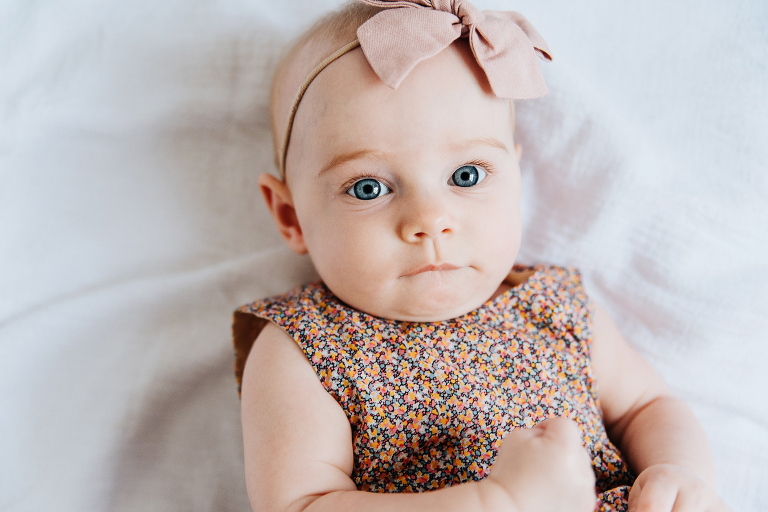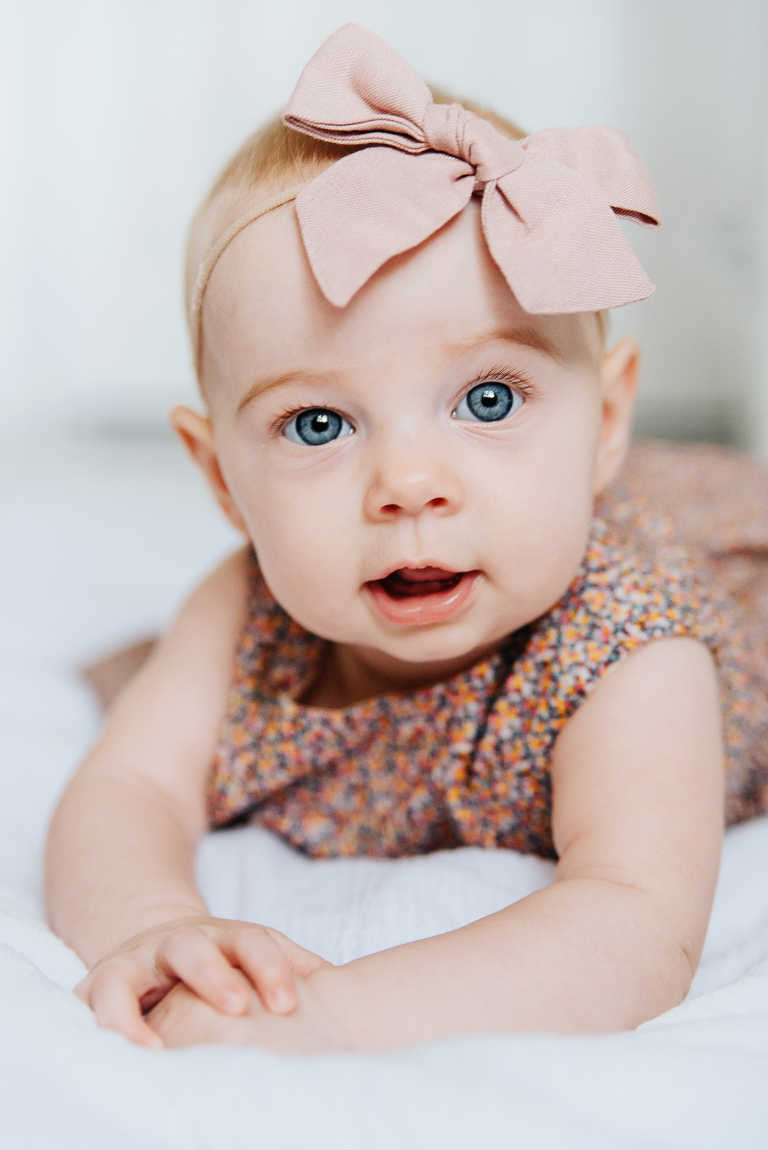 I used the Building Block Dress bodice and size it down to make this dress. That's an amazing book if you have any interest in sewing dresses for girls by the way!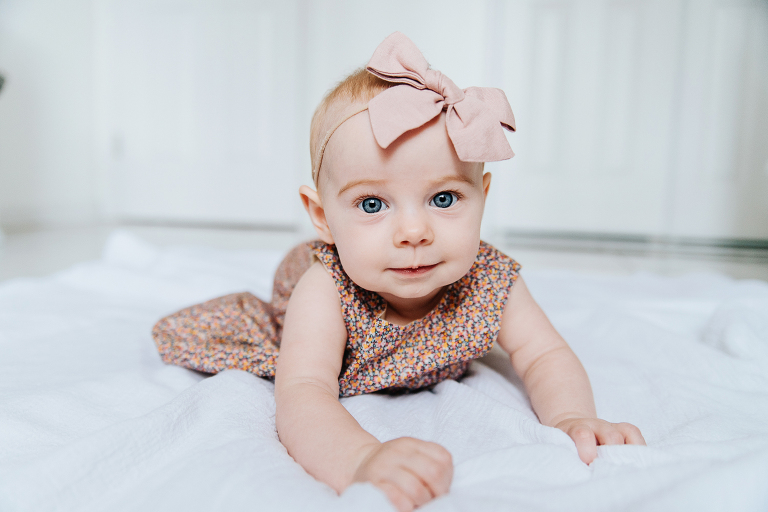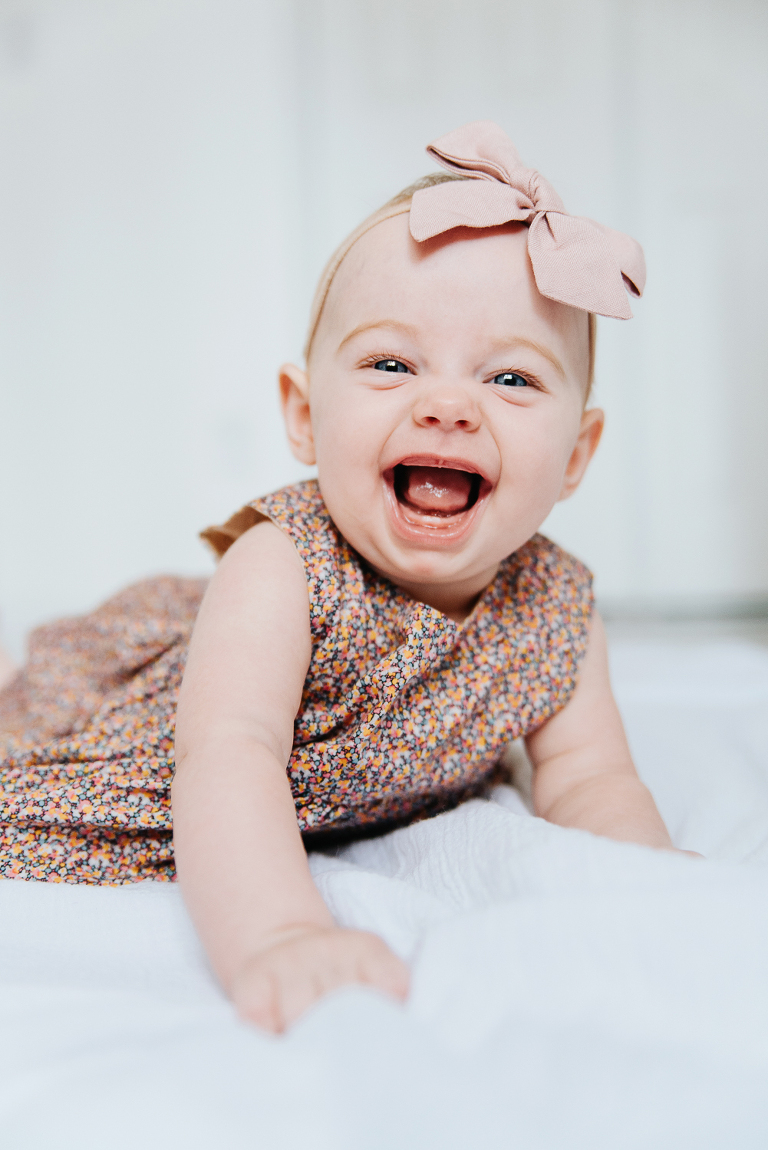 I love me some baby rolls. I'll be sending some other dresses soon, so stay tuned for photos of those. I hope you are staying warm today!
-Meredith
this post contains Amazon links which give me a small % if you purchase. Same great price for you, but it helps me to support my blog and write free tutorials. See my privacy policy for all information.