I'm thrilled beyond words to introduce to you my brand new quilt pattern today. For the next few weeks while I polish up the pattern, I'll be previewing several different versions and sizes of the pattern right here. You'll want to drop in and see the many, many possibilities there are with the Opposites Attract Quilt.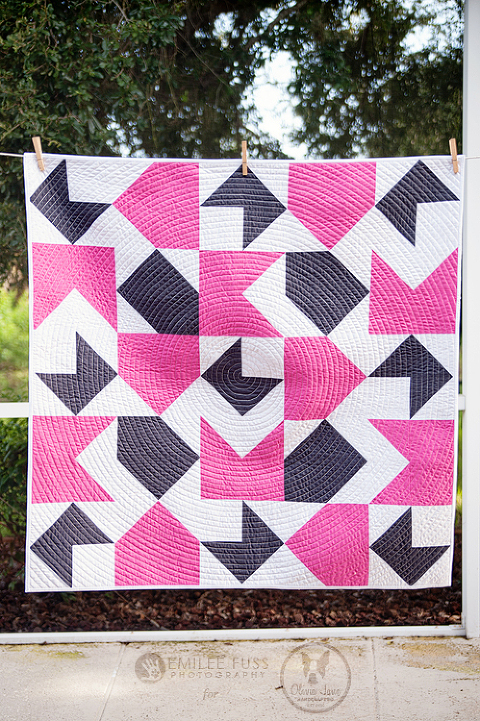 I sketched up this quilt a few years ago. I loved it immediately, and made up this baby sized version in a top. It hung on my wall for far too long, and I would just look at it adoringly. I loved its crisp points and bold, sharp colors, and I didn't want to ruin it with quilting. (Yes, it did take me two years to decide on circular quilting!) I knew from the time I finished drawing it out that I wanted to put it's pattern into the hands of the quilting community, but fearing no one would like it, it remained on my wall.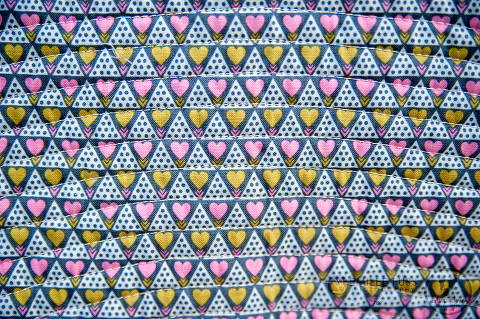 No more! I love this quilt. I love the pattern. And I want to tell you a little about it!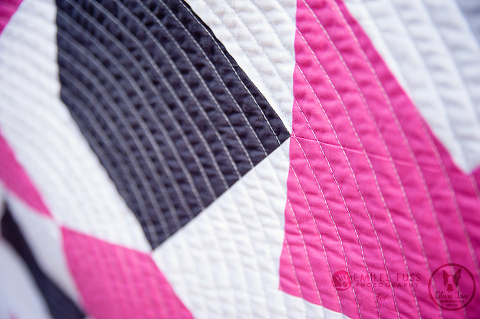 Why Opposites Attract? It paints a picture in my head of girl and boy, one shy, the other outgoing. They are so different, but balance each other perfectly. Opposites Attract is made up of what I call Introvert and Extrovert blocks, representing this idea of one extreme complementing another. Together they work in perfect harmony.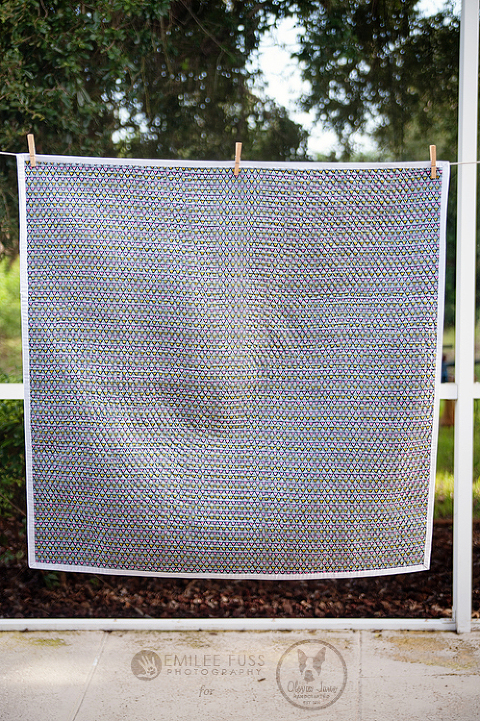 This particular version of the quilt is the Baby sized version. The pattern will cover five sizes all the way up to King. Its a very detailed pattern that will be available mid September in PDF format. Opposites Attract is a great beginner pattern, but I think the design is very sophisticated. As I said before, over the coming weeks I'll be showing off multiple versions of this pattern, showcasing the various ways that color play affects the look of the quilt. I hope you'll join me!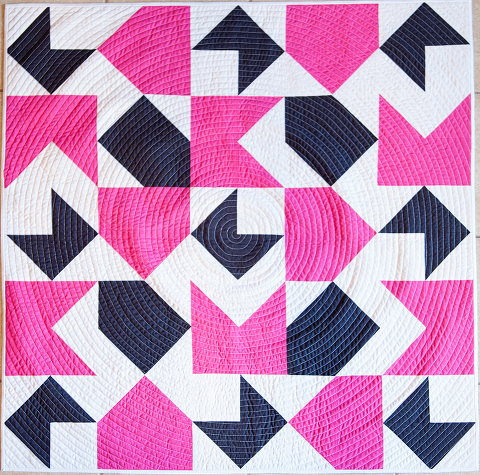 Thanks for stopping by! I'd love to hear your thoughts on Opposite Attract!
-Meredith