Drum roll, everybody! Today's the day you get to get your hands on Opposites Attract! I thought we'd celebrate its debut with a brand new version of the quilt.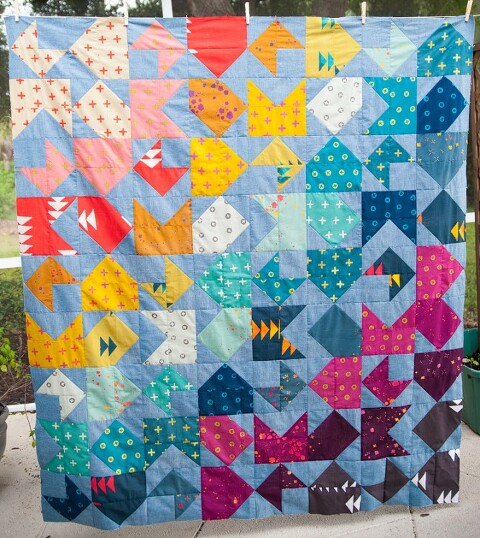 What do you think of it in Alison Glass's upcoming line, Handcrafted? I'm kind of obsessed with it. This fabric is utterly delicious, and you must have it when it comes out!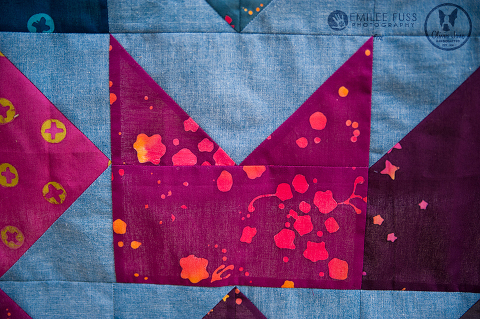 I wanted to make a version to show you the color versatility of Opposites Atttact, and how beautifully the pattern looks with an in-color-order color scheme.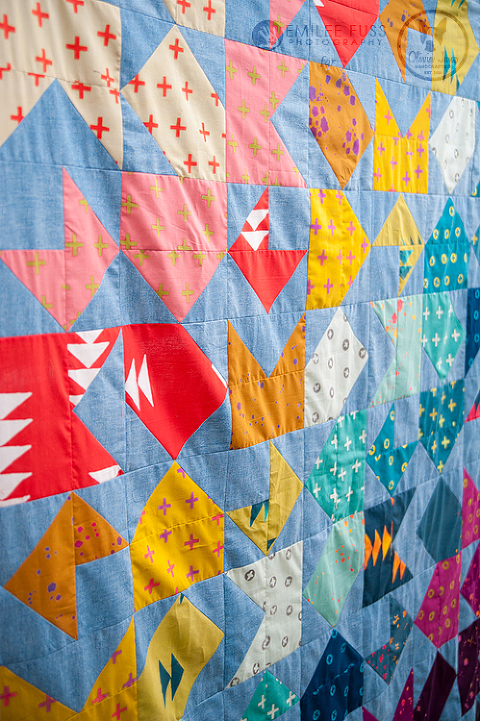 I've included lots of color inspiration in the pattern so you have lots of color arrangement possibilities. But in case you like to dream up combinations of your own, I've included a blank pattern coloring page that I hope you go absolutely crazy with. Its a great tool for planning the perfect quilt in any of the five sizes (or mix it up and make whatever size you want!).
Currently, Opposites Attract is available in my Etsy shop. After checkout you will be automatically sent a PDF file which includes 18 pages of step by step instructions with photos, quilts, and color inspiration. If you'd like to read more about my inspiration behind this pattern and see my original version, click here.
What are you waiting for? Go get a copy and start making your very own Opposites Attract Quilt! Be sure to add it to the Olivia Jane Handcrafted Flickr group and use #OppositesAttractQuilt on Instagram!
Happy crafting!
-Meredith