Layla has a new Roller Skate Tunic. I made this one reversible with two Flea Market Fancy fabrics that I scored during Sew, Mama, Sew's $6 sale.
I cannot say enough about this pattern. It is the epitome of a simple, quick sew. A bonus about the tunic version is that I can make each side with only a half yard cut of fabric, so the material cost of this tunic was only $6! Can't beat that. I made this up in a 3T, by the way.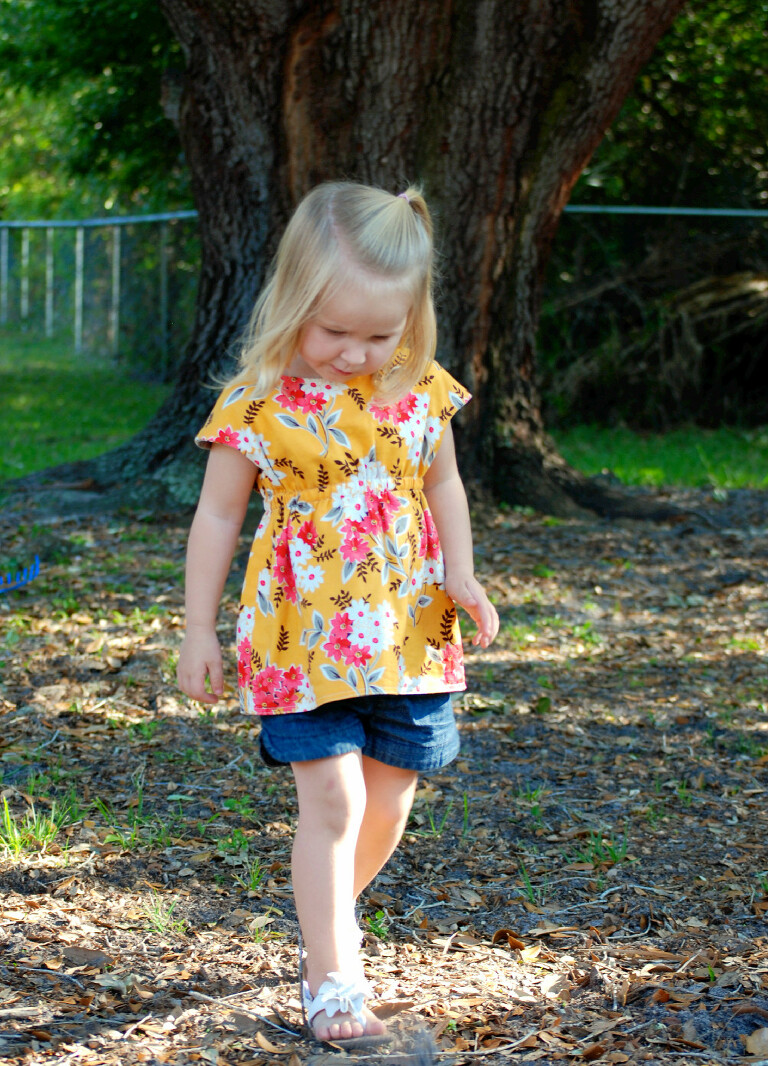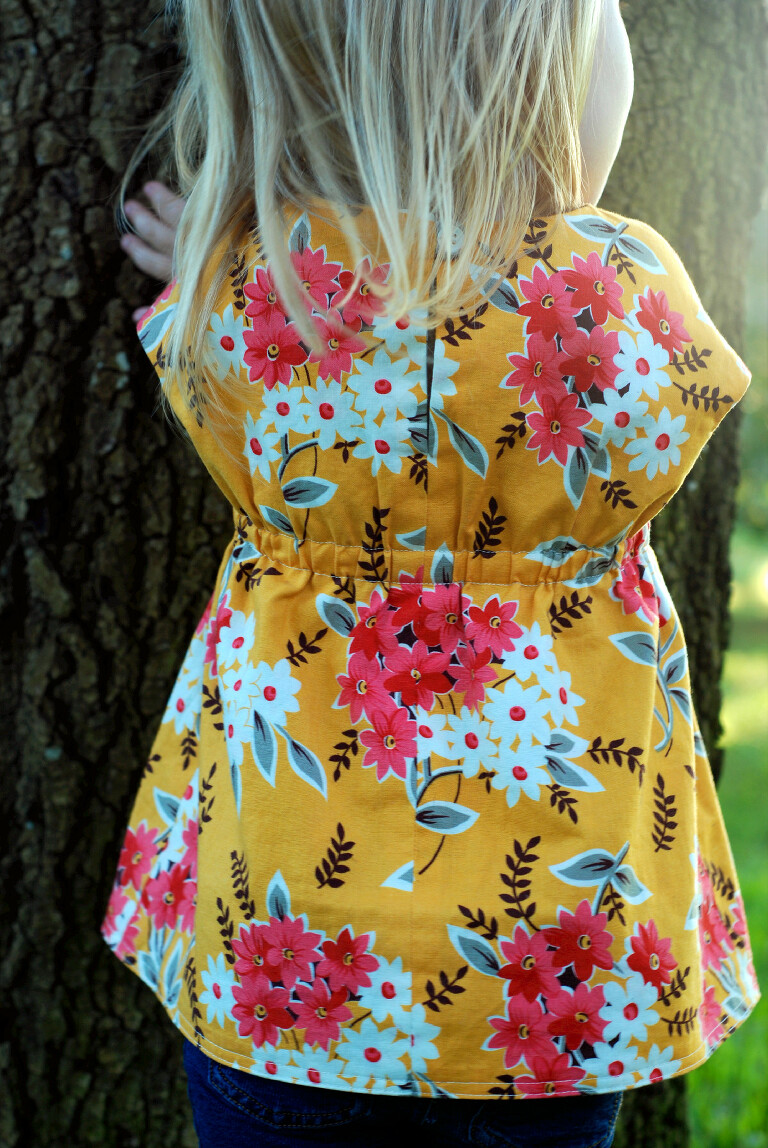 Because I wanted to make this tunic reversible, and the pattern isn't necessarily made to be reversible, I improvised the button closure at the back. I used a single loop, but I sewed a button on either side of the tunic so that when worn, both sides could use the button closure. Also, the bottoms are sewn together in a single hem, which is awesome because I didn't have to "finish" a single seam.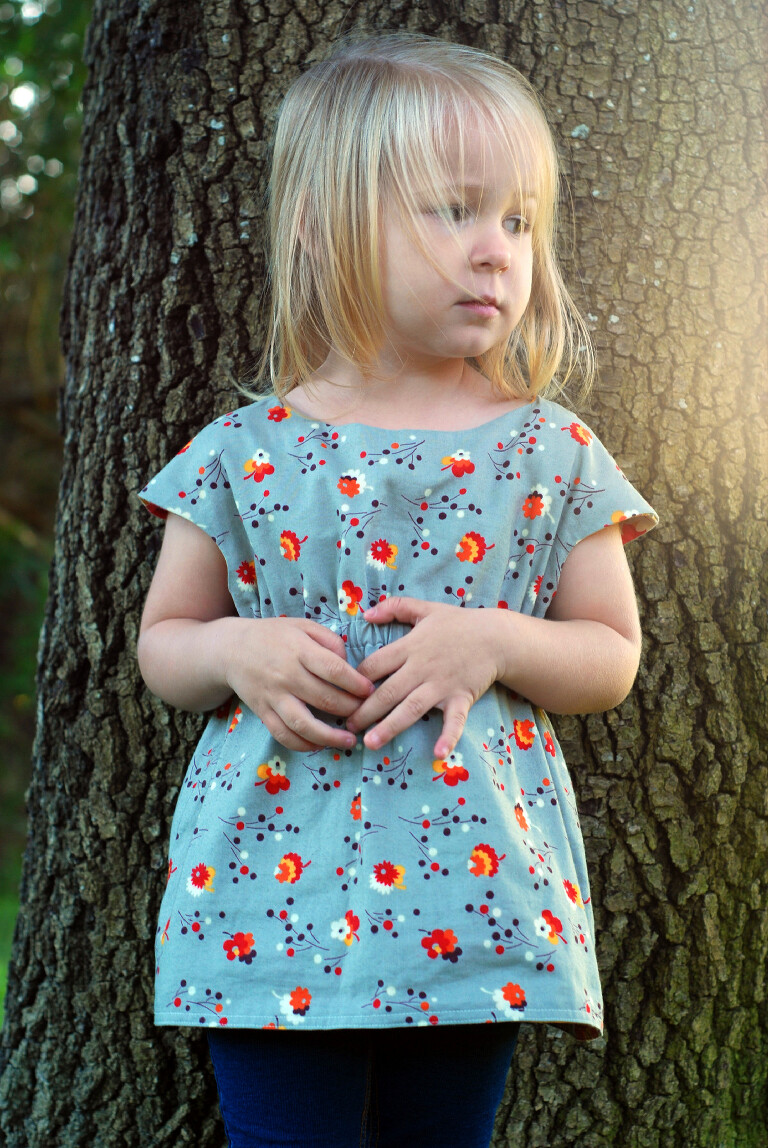 The tunic has a beautiful weight to it with quilting cotton on both sides. For this cooler Spring we have, I think its perfect.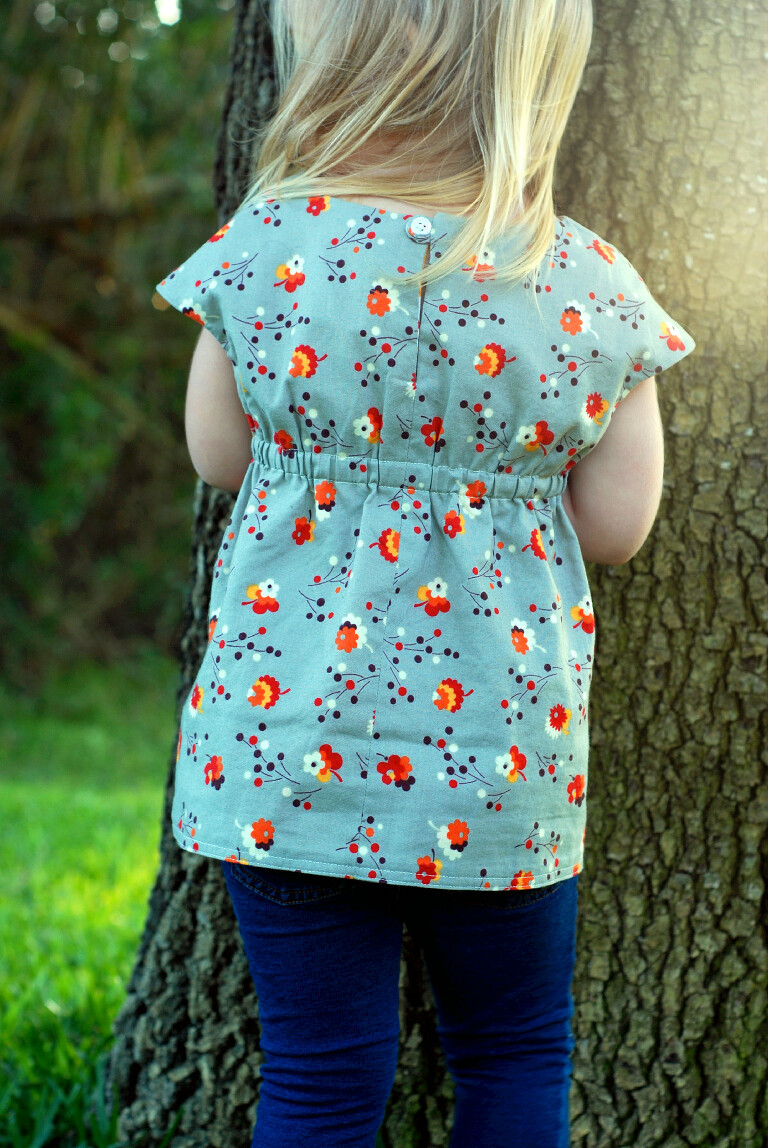 I don't have much else to say about this pattern. Its so uncomplicated, that there is really little to go on about. If you are intimidated by garment sewing, this is a great pattern to start with. Liesl has truly given us a staple piece for the wardrobe with the Roller Skate Dress/Tunic.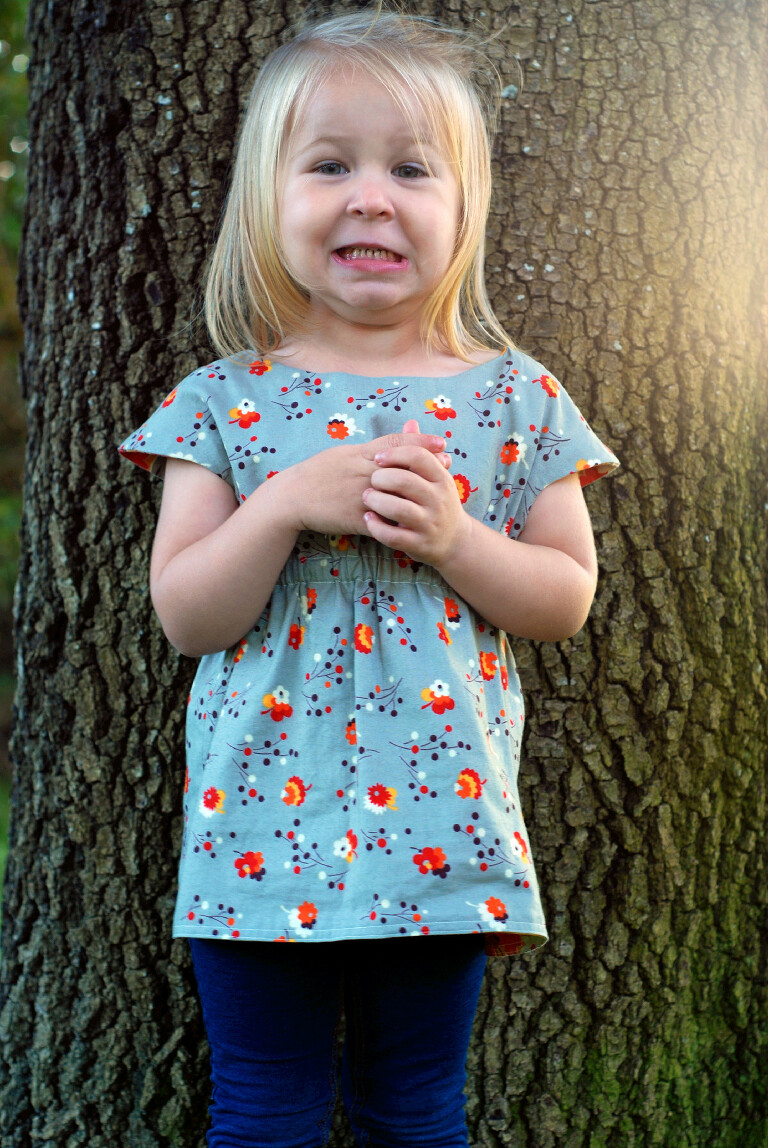 I do have another dress in the works. This one will be reversible as well. I'm so excited to get that one finished up so Munchkin can wear it.
Stop by again tomorrow when I'll be showing off Layla's Easter dress, the Oliver + S Fairy Tale Dress.
-Meredith