I made Layla the Oliver + S Fairy Tale Dress for Easter this year. What a fun sew it was!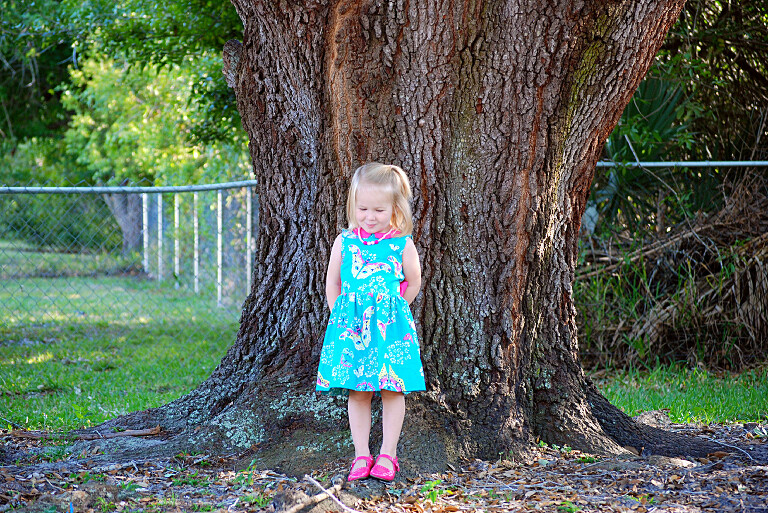 I used an organic cotton print from Amy Butler for the main fabric and the hot pink trim is Cotton Couture in Raspberry. Its totally over the top! Right?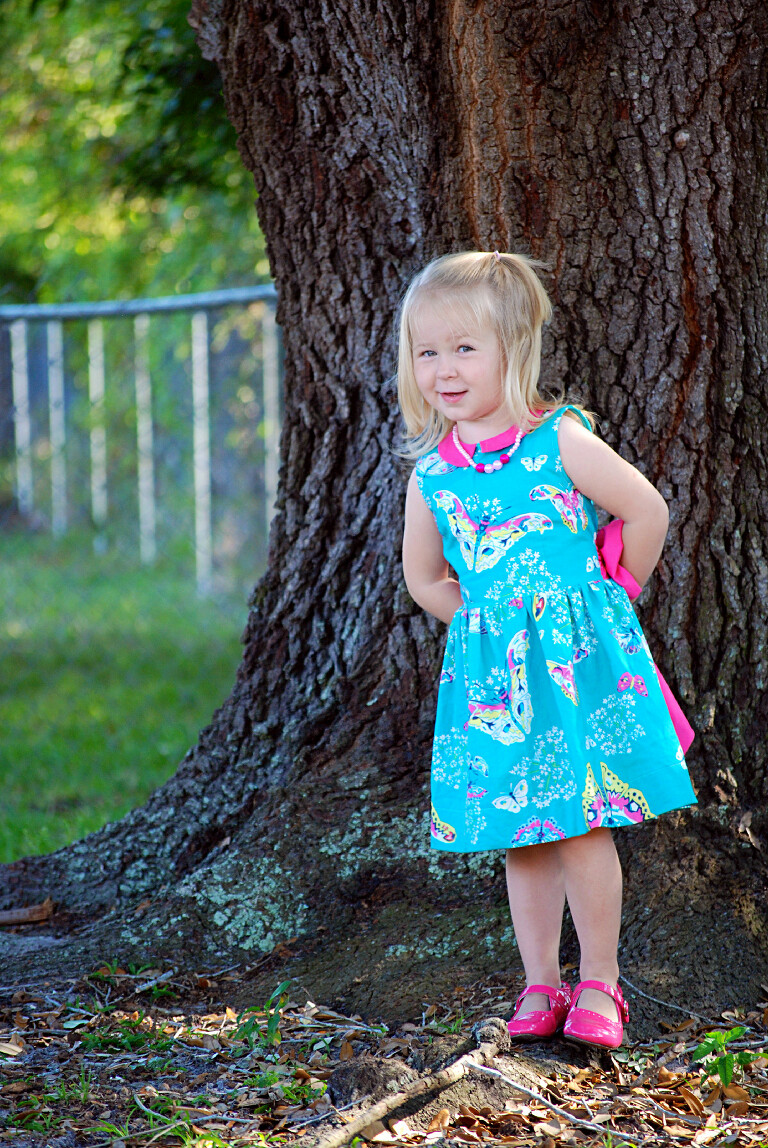 Truly everything about this dress is non-Layla. She likes dirt and rocks and exploring. She's not much of a girly girl, and she would tell you she likes blue, not pink. But she loves this dress! She calls it her princess dress, and I think its acceptable to her because she somehow relates it to her being like of the Disney princesses. I think her current favorite is Belle.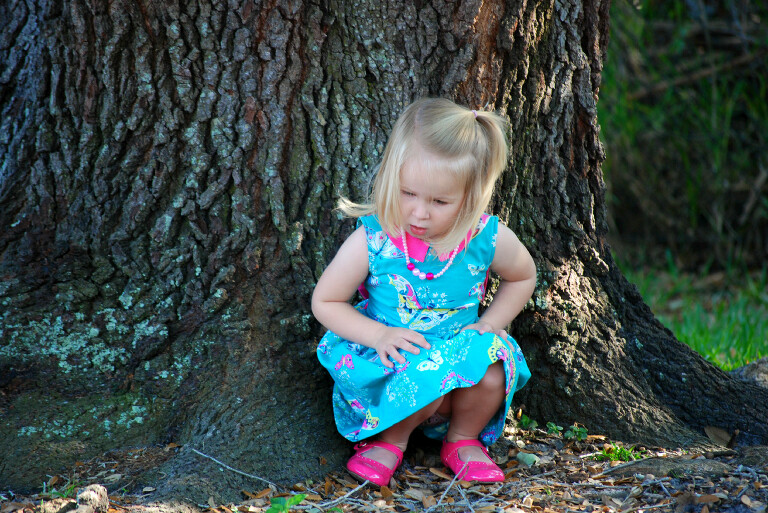 And how awesome is Target for having shoes the exact color as the hot pink in the dress?!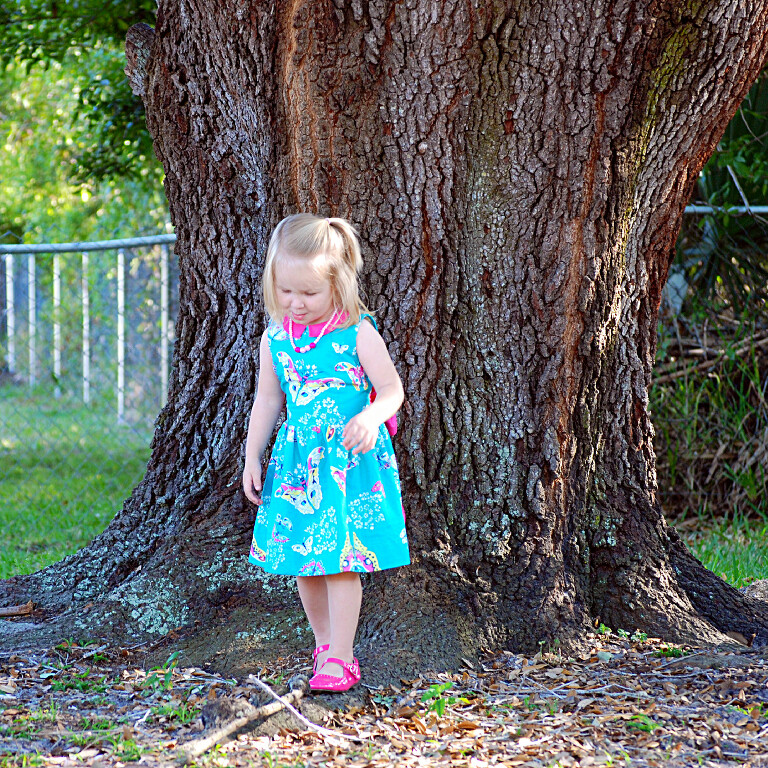 About the dress, it is such a great learning pattern. All of Liesl's patterns are, but I love that this one uses the invisible zipper rather than buttons. Zippers are so intimidating to so many people, but she really breaks it down step by step and makes it so easy! I'm quite familiar with regular zippers, but this is the pattern I referenced for putting in the invisible zipper into my first My Belle dress, and after that first time, I feel that I've really got it down. I love that about Oliver + S patterns! You can't not learn something!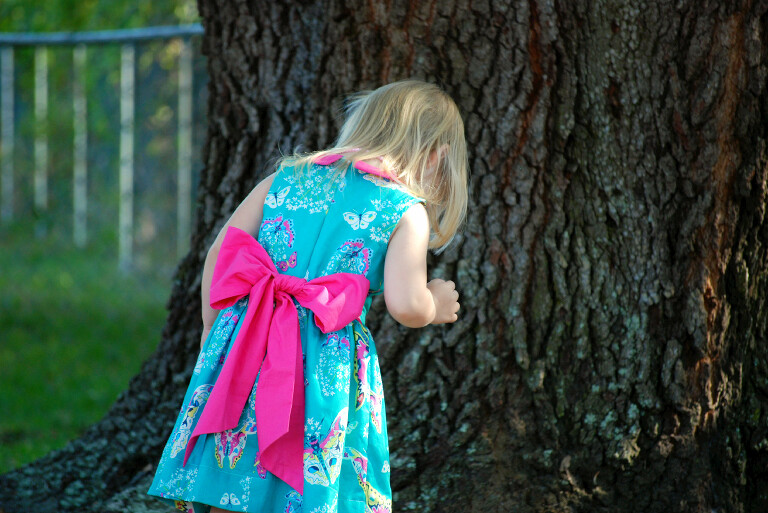 This is View B of the pattern, which basically gets rid of the sleeves and adds a humongous bow on the back. The pattern piece for the bow is a monster, and I didn't have quite the length of fabric the pattern called for so my bow is slightly shorter than it should be. But I don't think anyone could tell. Its still wider than Layla's waist when tied.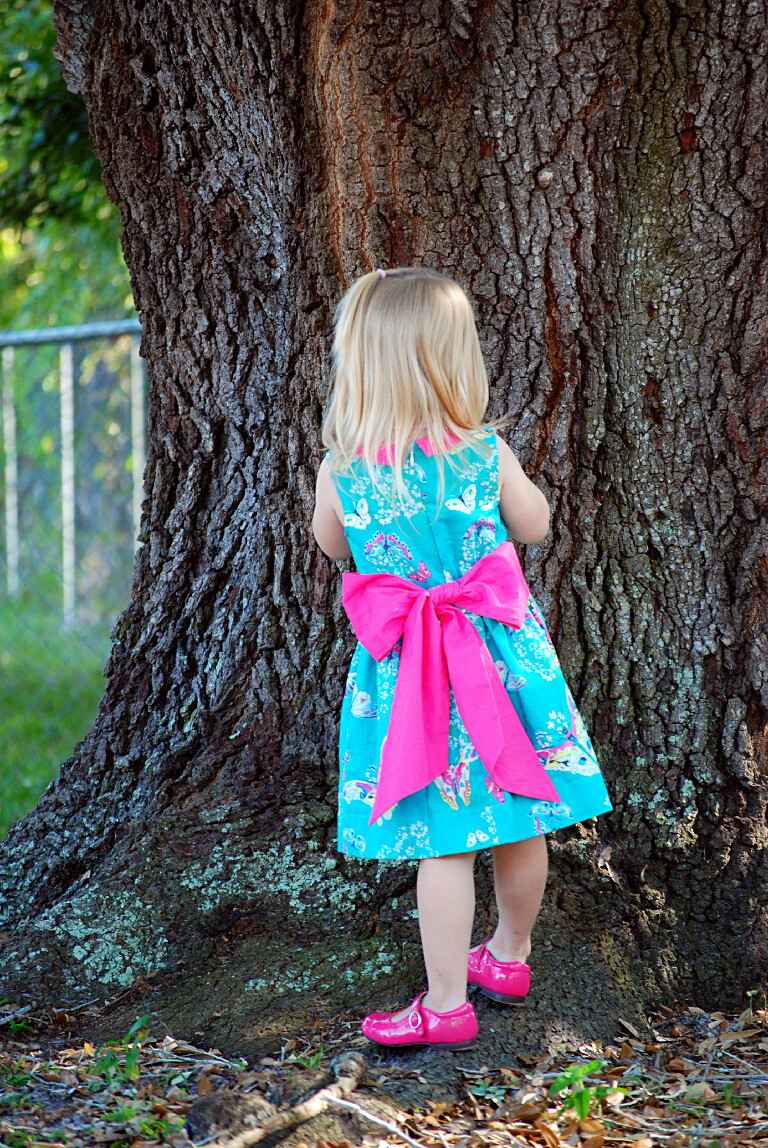 I did forego the tulle. I felt the dress had quite enough pouf for my child. I lined the dress with a Free Spirit solid voile, which is my go to lining for any garment.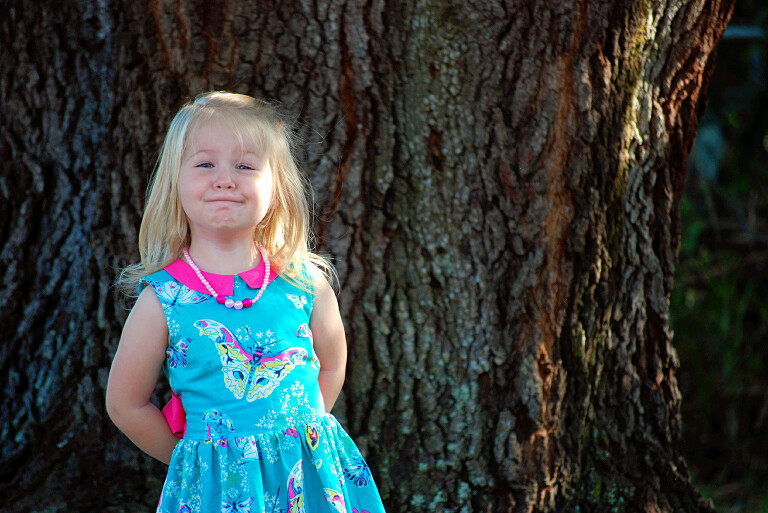 A very Layla face.
You should certainly give this pattern a go if you have a little girl in your life! It really is so much fun to sew, and the final dress is just precious.
I hope to be showing off my Easter dress tomorrow! Have a great Tuesday!
-Meredith