I finished Layla's Ice Cream dress this morning. After running an errand, we headed out to Boca to take some pictures. I figured the island shoot needed to happen since the dress is nautical and all.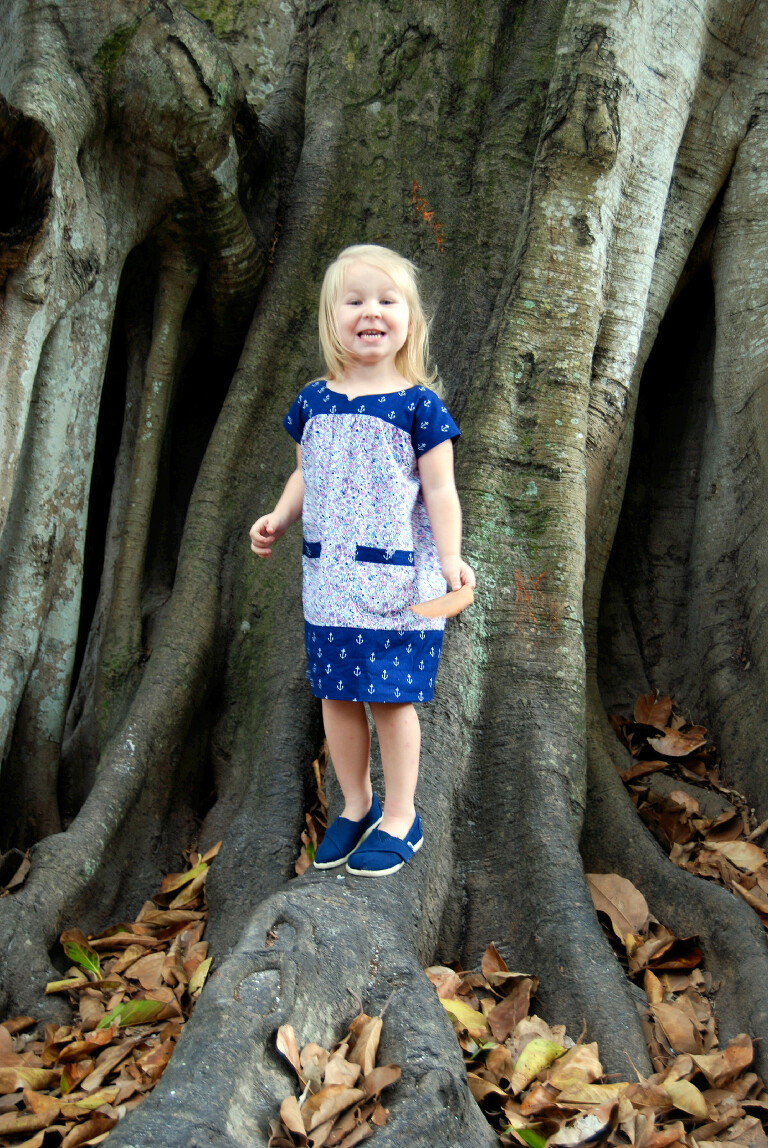 I took most of the pictures on Banyan Street. Layla loved those big trees!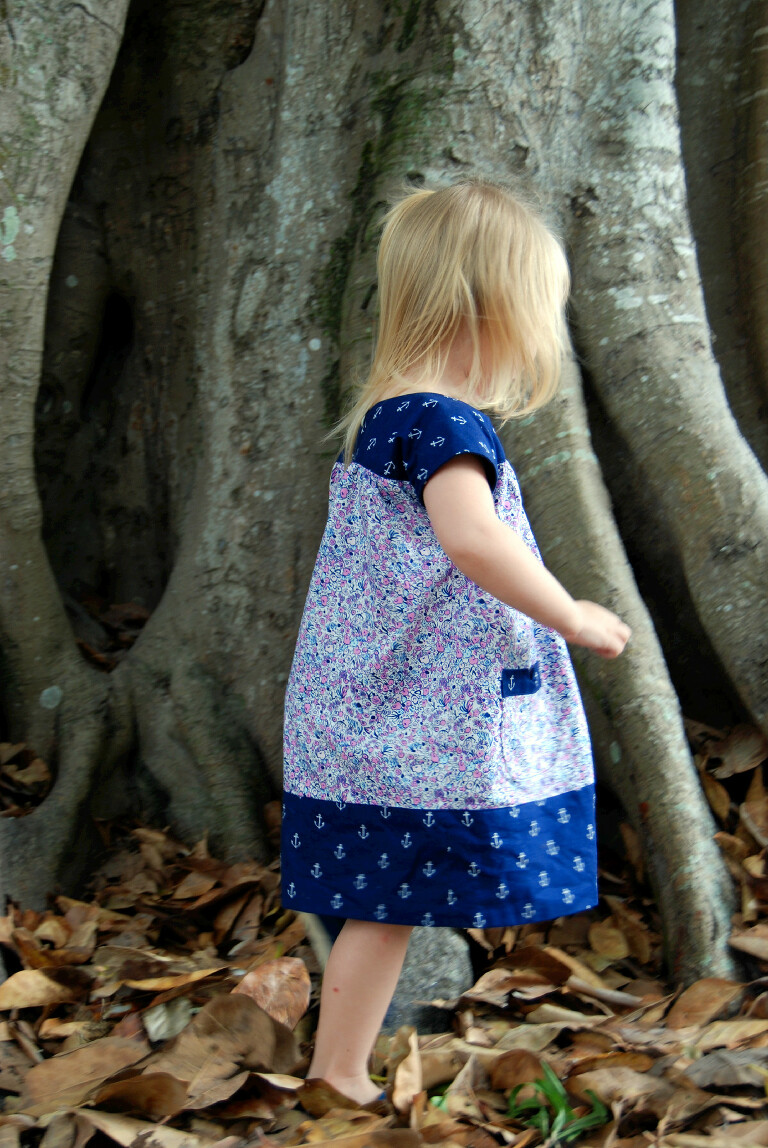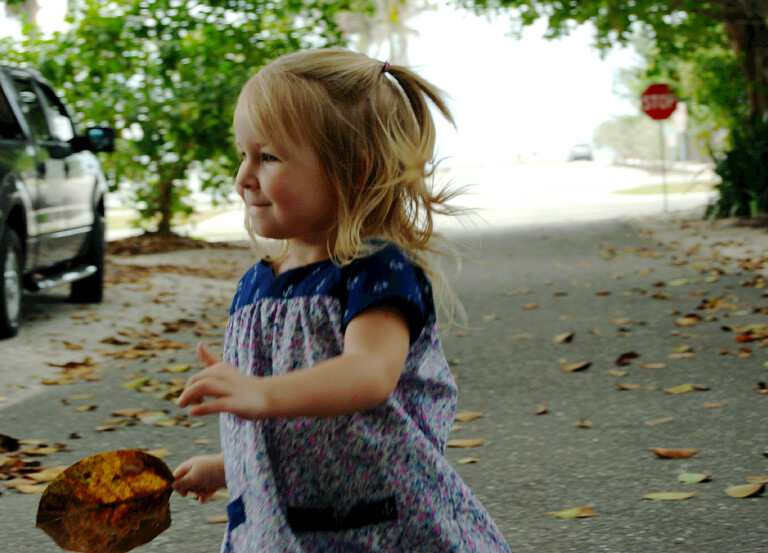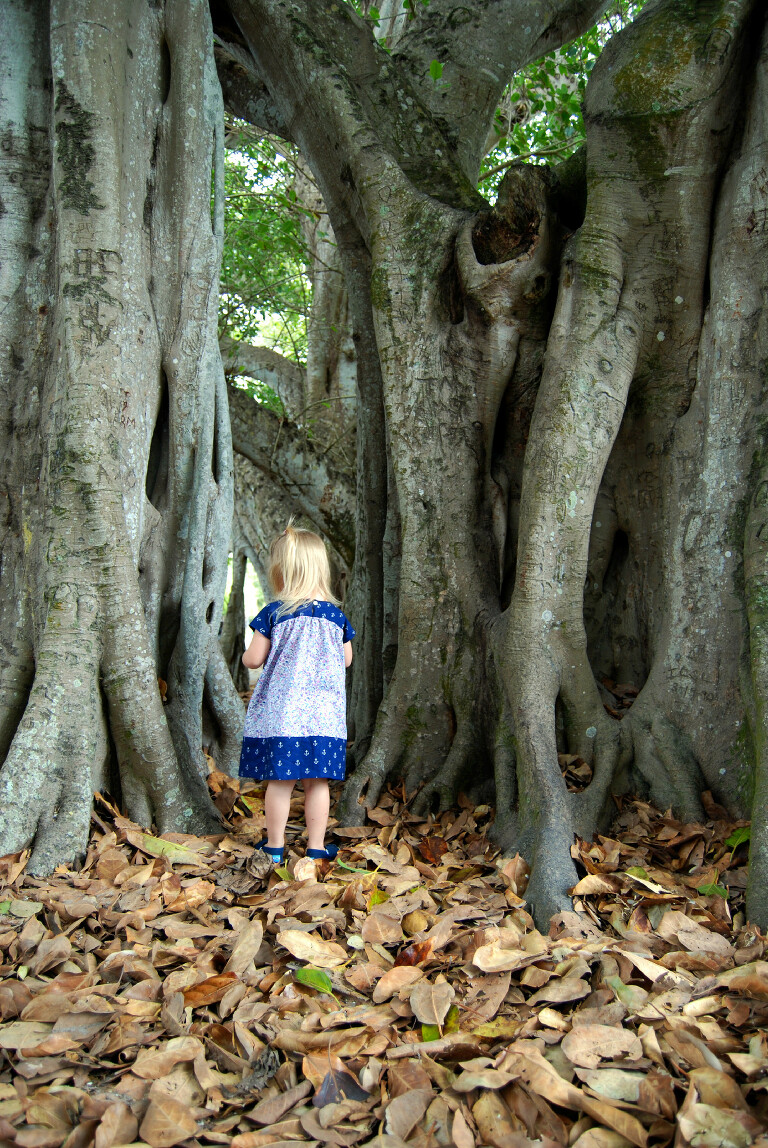 I'm so in love with this dress pattern by Oliver + S! It's so incredibly simple! It came together without a problem, and I loved that I only had to finish the side seams since all the others are completely enclosed. Major bonus points from me for that! The inside looks so crisp and clean!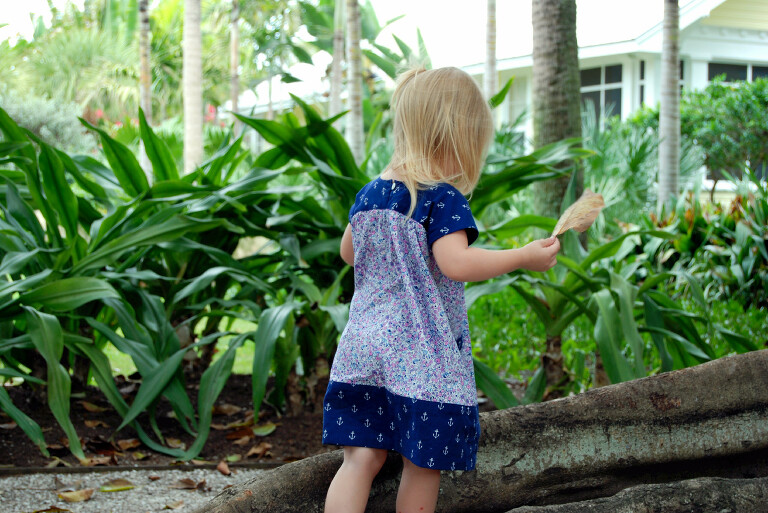 The fabric is so cute. Both prints are from Out To Sea by Sarah Jane. I wavered back and forth between using the gray anchor print or the navy anchor print. I asked Layla for her opinion, and she left no question. She was having the blue or nothing. Yeah. She likes blue. A lot.
Layla collected many leaves on this adventure. She's normally a rock kind of girl, but the leaves really fascinated her today. Needless to say, she was completely uninterested in the camera, but totally focused on exploring. Check out her collection.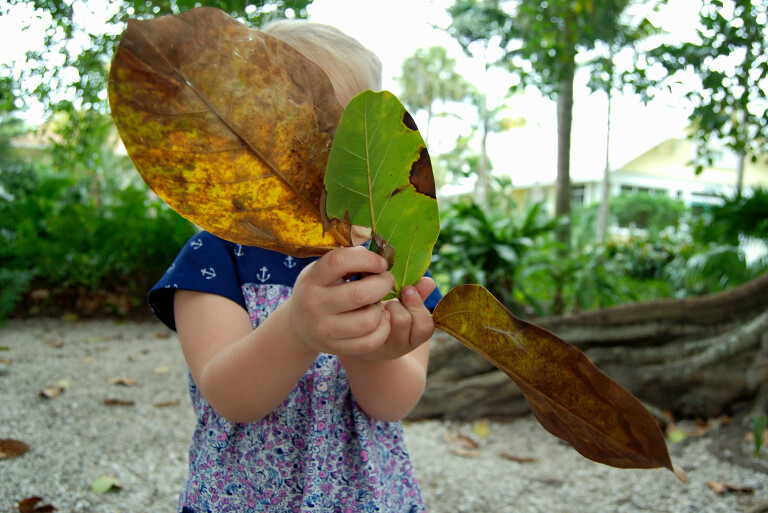 I really, really love this dress. I think I like it as much as the chambray and Liberty Jump Rope Dress. But the best part it, Layla loves it too. She loves every single thing I make and she's so expressive about how much she loves it. So I plan on riding this train for as long as I can. Expect many more Layla outfits in 2013.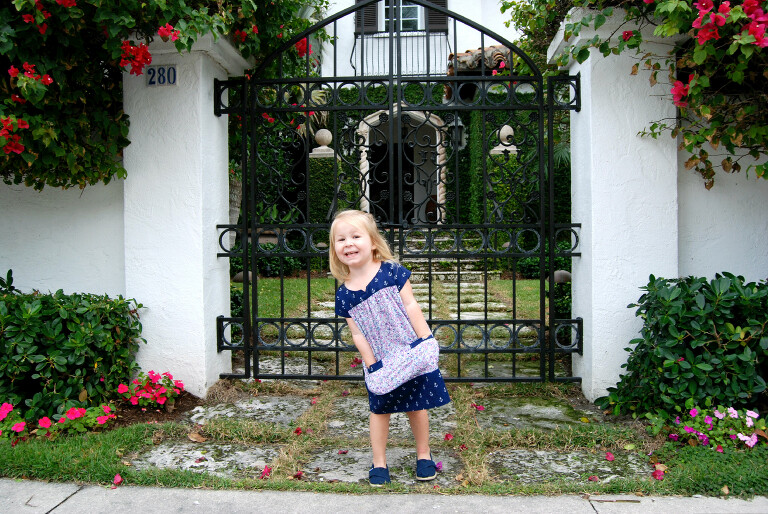 Hope you have a good night!
-Meredith