So I'm embroidering all the letters of Layla's name. You may remember that I stitched up the "L" back in November. Now that the holidays are behind us, I've gotten back at it. This weekend's project was the first "a" in her name.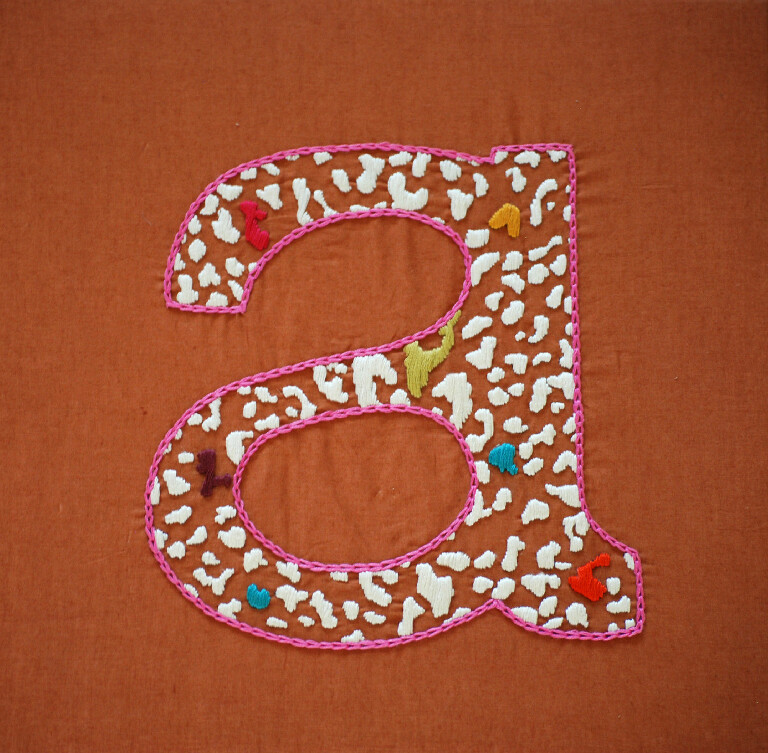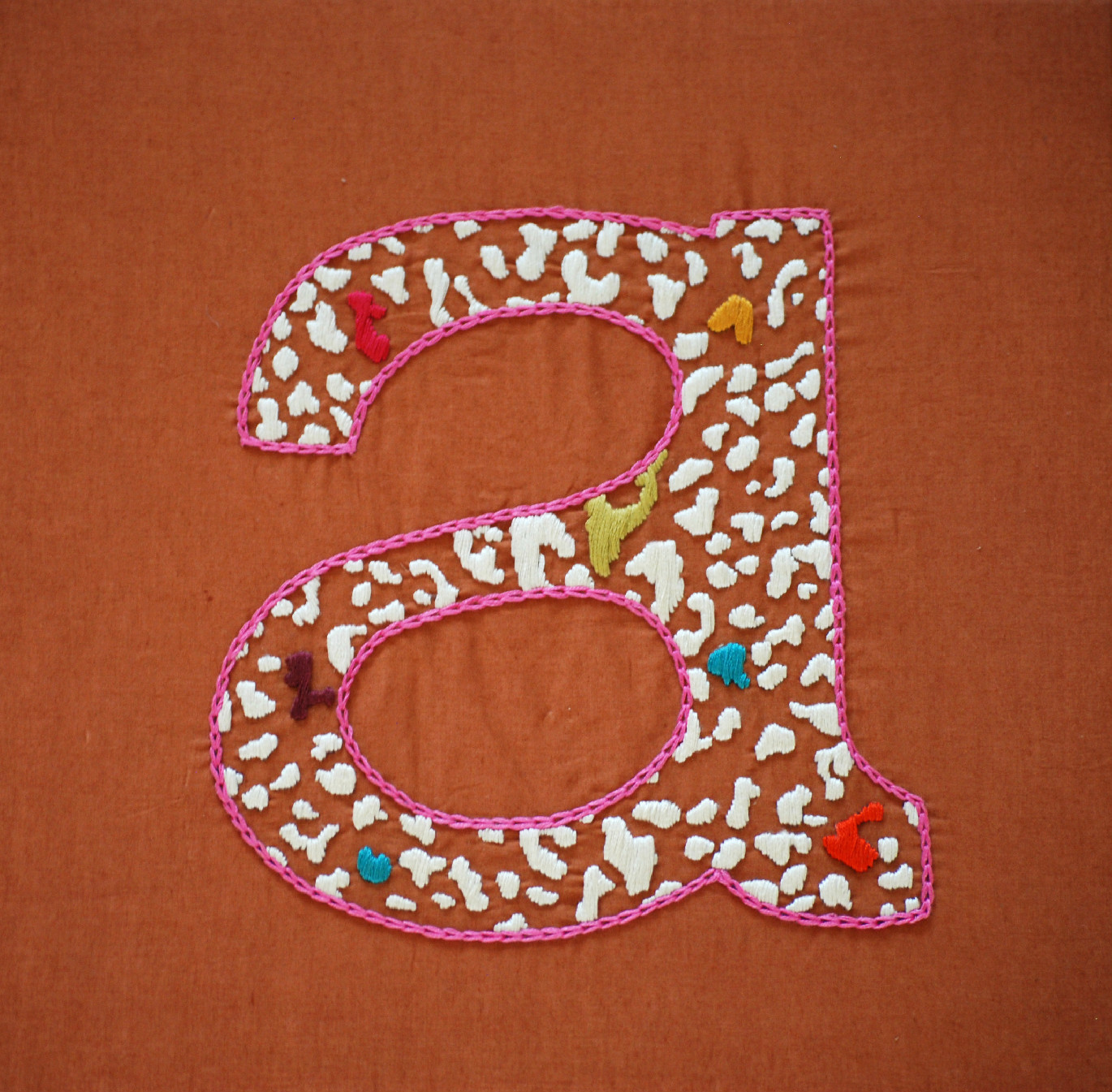 For this letter, I used a combination of the "a" from Anna Maria's "Love from A to Z" embroidery pattern and the leopard print project in her "Needleworks Notebook".
I used a chunky chain stitch to outline the "a" and used a satin stitch to fill in the leopard print shapes. I kept the leopard print mainly ecru, and added pops of color here and there in an effort to tie in some of the colors from Little Folks which is featured as the background for the "L" and will be used for the remaining letters as well.
I'm totally obsessed with it! I cannot wait to get the last three letters stitched up so I can enjoy all of them together!
-Meredith