How have things gotten so insane for me? I'm doing so much lately, and that has left me with so little time for sewing. I hate that. Sewing is such a huge part of my life that I really feel off when I don't get to sew as often as I would like. I finally got a two hour window to sew on Monday, and then a little more time on Wednesday to sew up some flying geese with my small stash of Miscellany. I still have three more sets of flying geese to make with the remainder of the fabric. I don't have a set plan for this quilt, other than to do a little improv on the overall layout. Yes, I'm planning to improv. Wrap your brain around that. This quilt is one I can't get out of my head as I piece together these geese.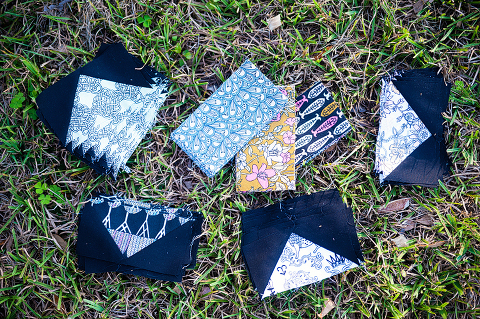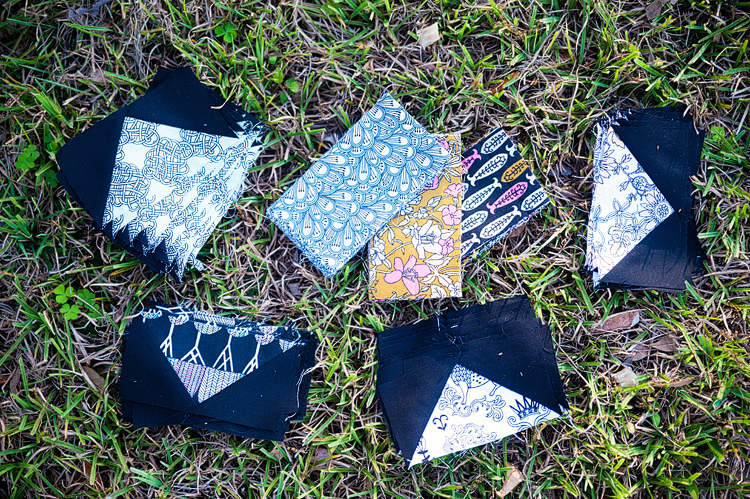 I've been needle pointing away in the evenings. I do love that time to just wind down and make simple stitches as we watch Downton (we are newbs- only three episodes in). Also, do you love my new Sublime Stitching embroidery scissors? I'm obsessing over them! (the color is a bit off in these pictures, but you get the idea).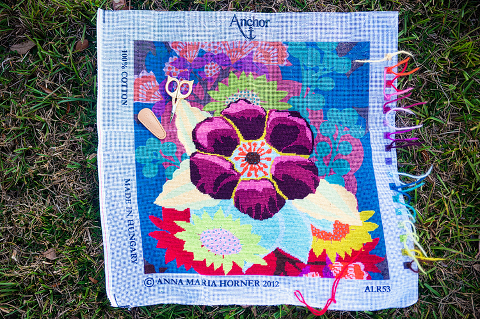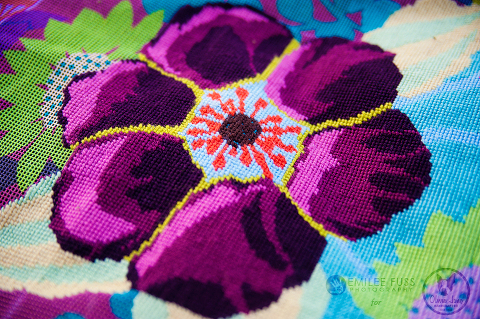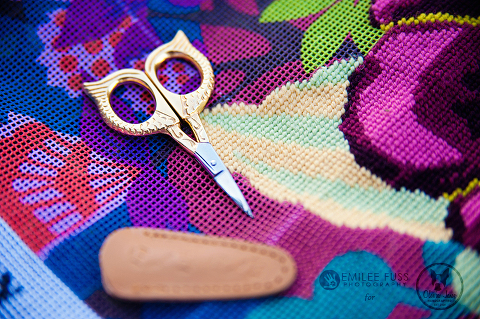 I finished my first My Belle Dress from Liberty Love. Installing the zipper took a week because even though I've installed a hundred regular zippers, I'm kind of new to sewing invisible zippers into clothing. I finally mustered up the courage to rip it out and re install it after Layla asked me to make her a new dress. I pulled out the Oliver + S Fairy Tale Dress pattern which just happened to have extremely detailed instructions on sewing in an invisible zipper. Feeling much more at ease, I took my time and sewed the zipper into my My Belle Dress. It looks fantastic, and I'm thrilled to have completed my first one. Now I guess I need to make Layla that Fairy Tale Dress before I make my next My Belle Dress. I'm not going to show you any pictures of the it today, but I hope to show you some on Sunday or Monday!
Have a great night!
-Meredith