I know I've said this before, but feeling good (and looking good) are a must for me while pregnant. And looking good does wonders in helping me feel good. I made my first maternity Oliver + S Swingset skirt a while back, and I wore it so often, I knew I needed another. So a few weeks ago, while KCW was still happening I had to order some more of that matchstick print for Wallace's shirt, and this glorious Liberty voile jumped right into my cart. The Friday they arrived, I made both the shirt and my new skirt! I couldn't wait one minute to wear it.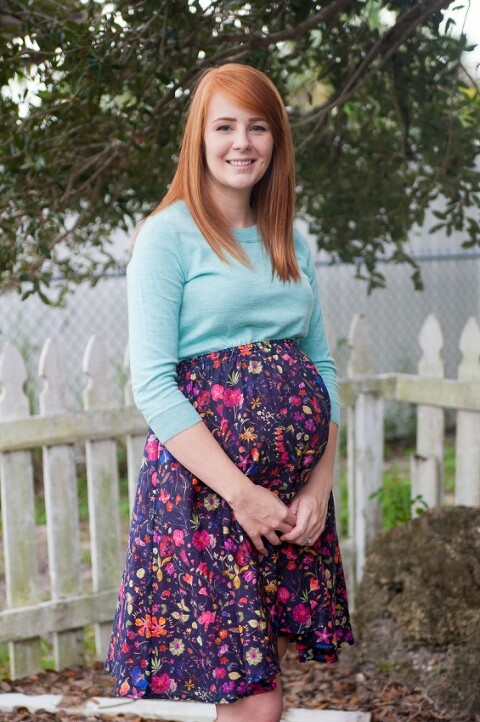 I lined this one in my trusty Free Spirit voile, but this time in a bold red color. I never remember to take pictures of my linings!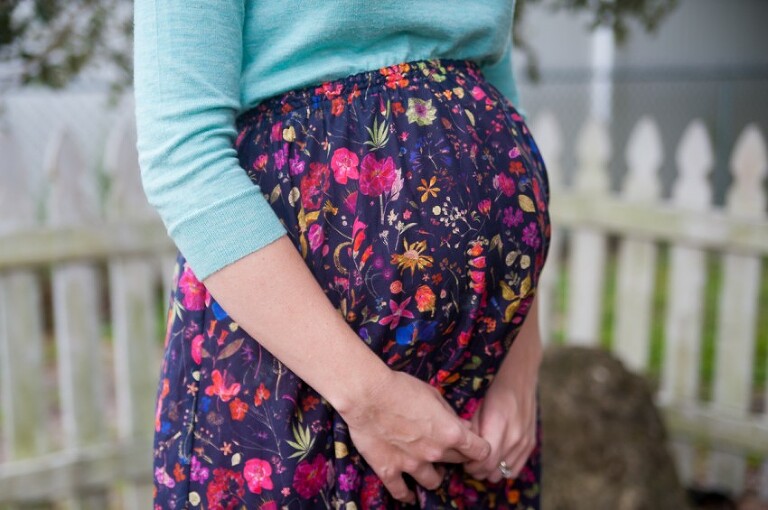 The voile is so soft!!! Its different from lawn. I'm not sure that its thinner, but I think its a bit sheer. Anyway, its so flowy and gorgeous, and in one of my all time favorite prints, Floral Eve. Actually, Floral Eve in white was the first order I ever placed with Jones and Vandermeer when I made this dress, so getting it in a new substrate and colorway made me a bit nostalgic.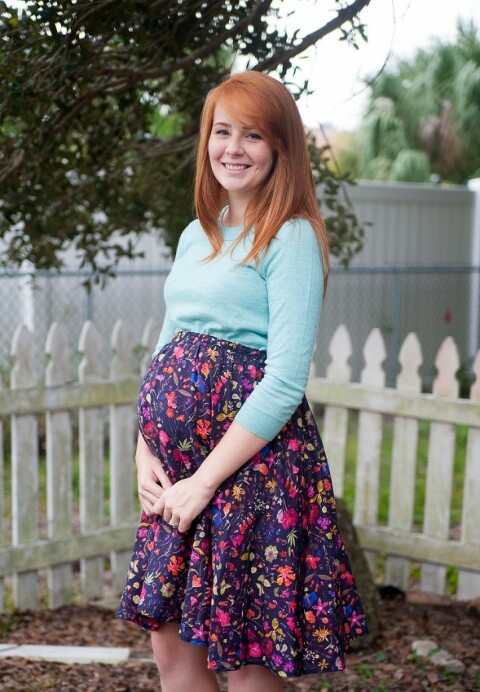 I love this version just as much and the first, and I'm excited to make more to keep me and the ever growing bump feeling good and girly.
-Meredith