Have you made one my 30 Minutes Skirts? What are you waiting for?! Perhaps you don't have lining fabric around. If you are not a garment maker, this is actually pretty likely, so today I'm showing you that you can use two prints to make a reversible skirt!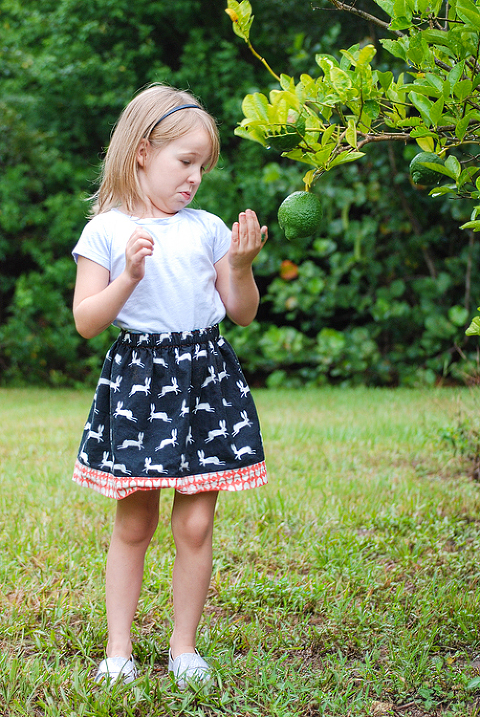 you can see by the wrinkles, Layla's skirt gets a lot of wear!
To make Layla's skirt reversible, I followed the same instructions given in my original tutorial, but rather than cutting a lining, I cut two main fabrics. They sew together the very same way, but instead of one skirt, you have two!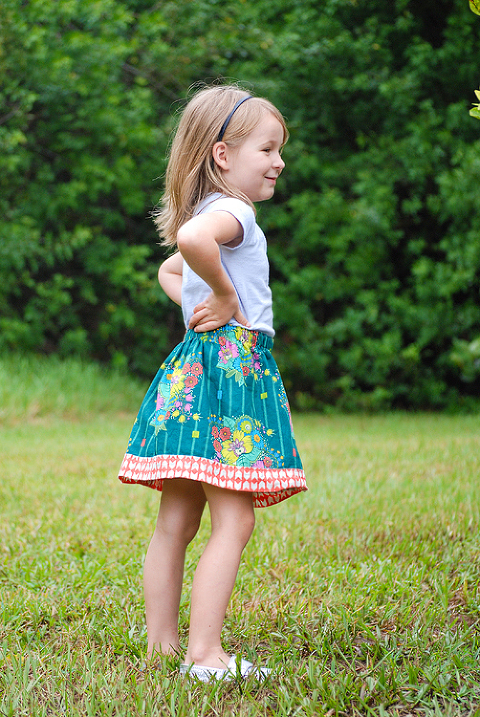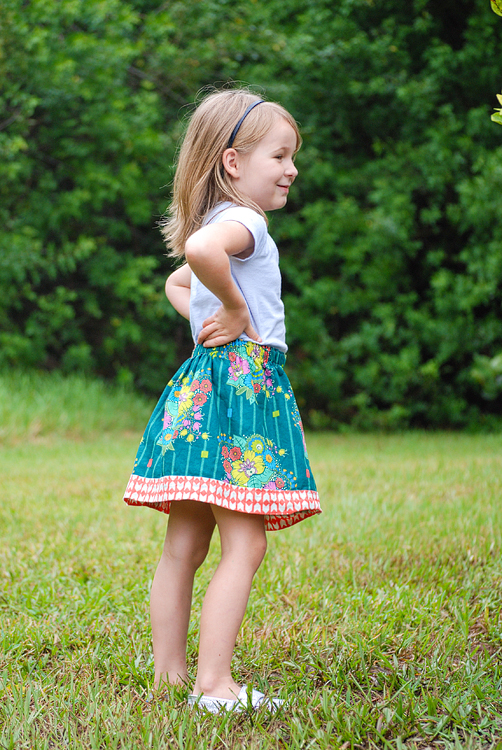 You can choose a band that coordinates with both sides, or you can forego the band altogether and fold both edges under and hem them together. Both methods ensure that all of your seams are enclosed, and both are just as easy peasy as the original 30 Minute Skirt!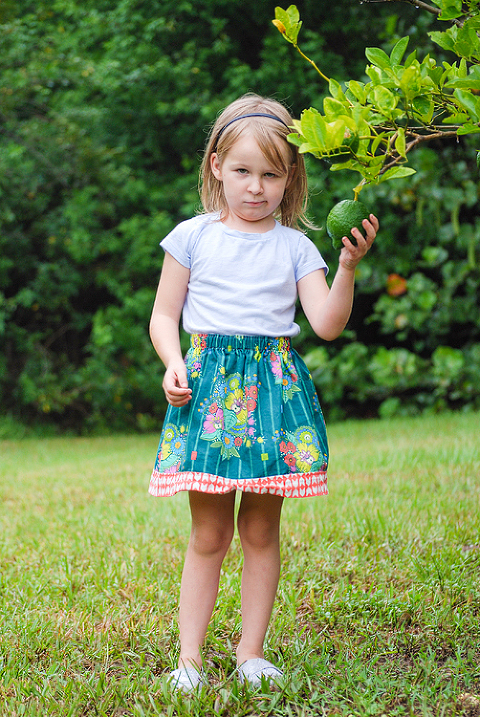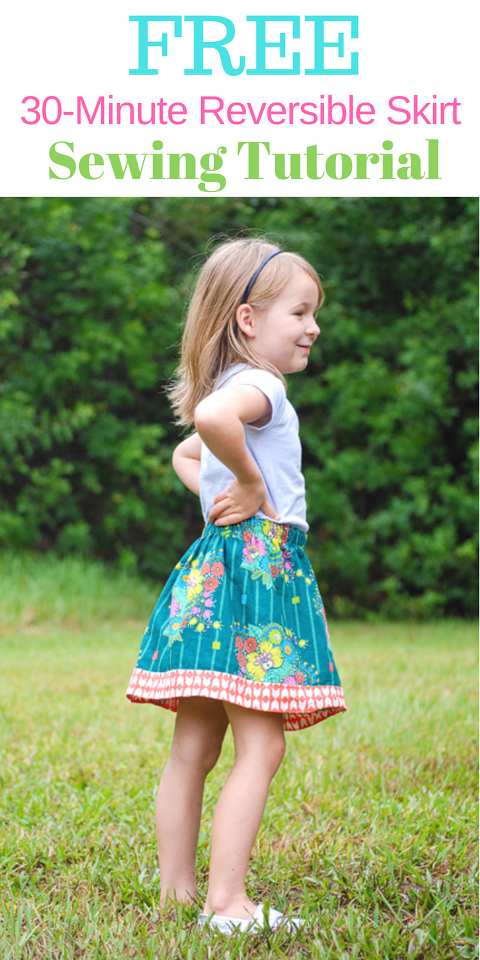 I want to see lots of skirts popping up on social media! Don't forget to use #30minuteskirt so I can see your creations! We will do a little sew along next week, so if you don't whip one up beforehand, head over to the tutorial and gather your materials!
-Meredith