We bought Layla a sewing machine for Christmas (the utterly adorable mint Hello Kitty Janome!). She had been wanting one for some time, and I hadn't given her free reign on mine because its a lot of machine for a three year old, but she does sit on my lap and help me often. She began her practice with stitching starting Christmas day, and she just loves it.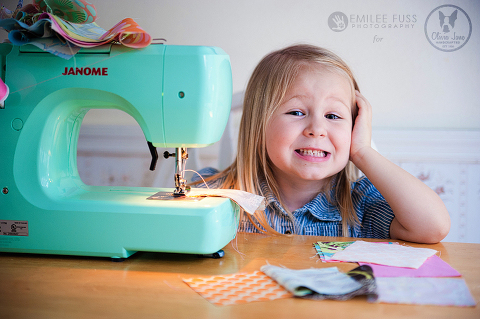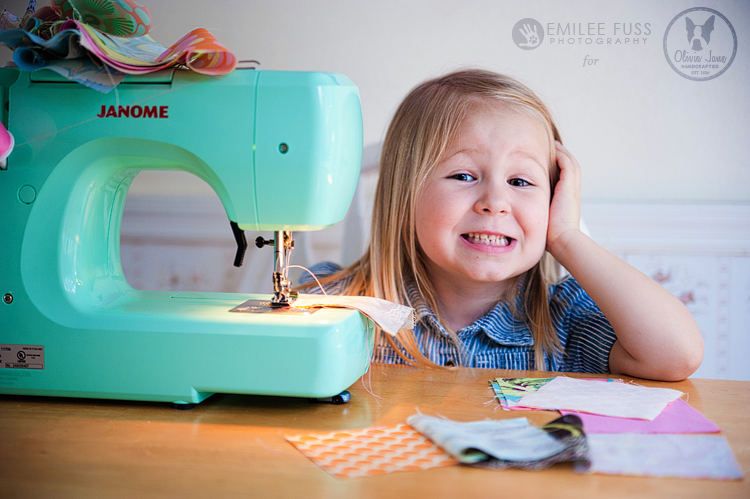 I love that she feels totally free to do whatever she wants. She sews from corner to corner. She zig zags. She changes stitch length. Each scrap of fabric she practices on become a work of art to her as she "draws" with the stitches. I love her willingness to make it into an adventure and to explore what her hands and the machine can do.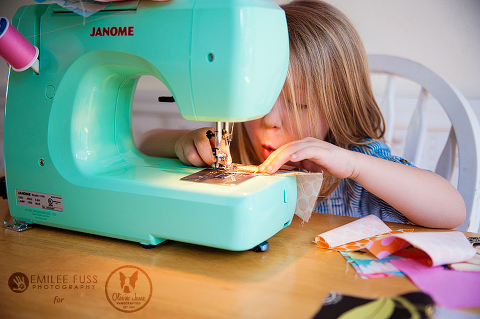 She's sewing with some squares here, working on her next creation.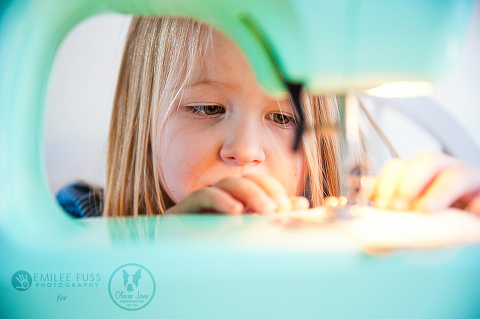 I decided we should do a "real" project together, so one evening I cut out strips from each of the colors in Anna Maria's Pastry Line voile. I've had this quilt favorited forever, and I thought Layla would love the combination of soft fabric and the bold bursts of color. We organized our rainbow, and I helped her pin the fabrics so the lines would meet up. After that, she did get to use my machine which has a 1/4″ foot, and she got to sewing! (She got to use my machine since she had a lot of practice on her own.)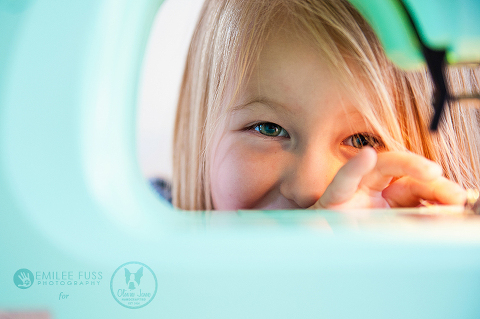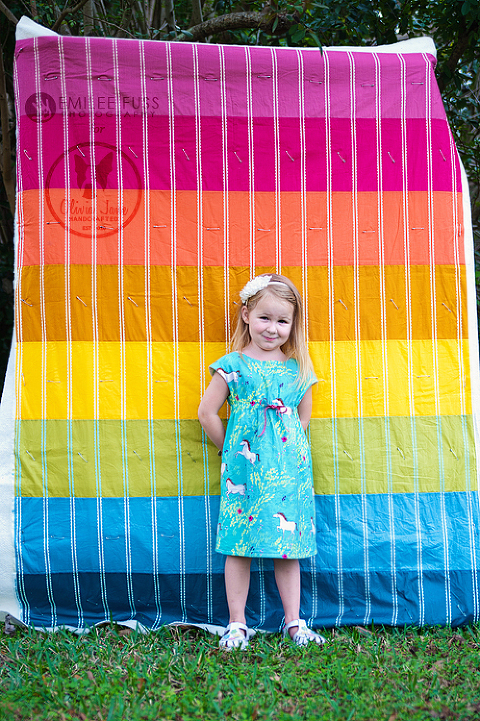 She is ridiculously proud of her first quilt. And I'm even more proud of her.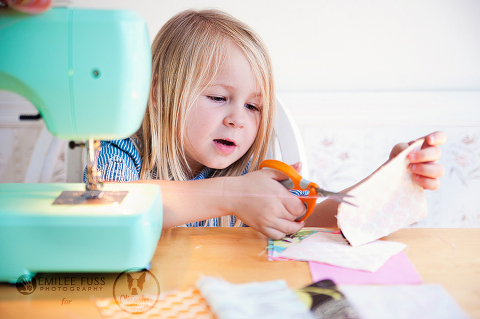 After she sewed the rows together, I did go back and overlock all of the seams because I'm a weirdo and I like to overlock anything that can be overlocked. And also because I knew she would not wait for the quilt to be finished before she began to use it. I was right.
I was able to teach her about making a quilt sandwich while she helped me baste the layers together. I'm unsure of how this quilt will be quilted, but I will likely take the lead on that part since both the quilt top and backing are voile which can get a little slippery if you are not used to working with it. And if you have any ideas you'd like to throw at me for the quilting, please do let me know!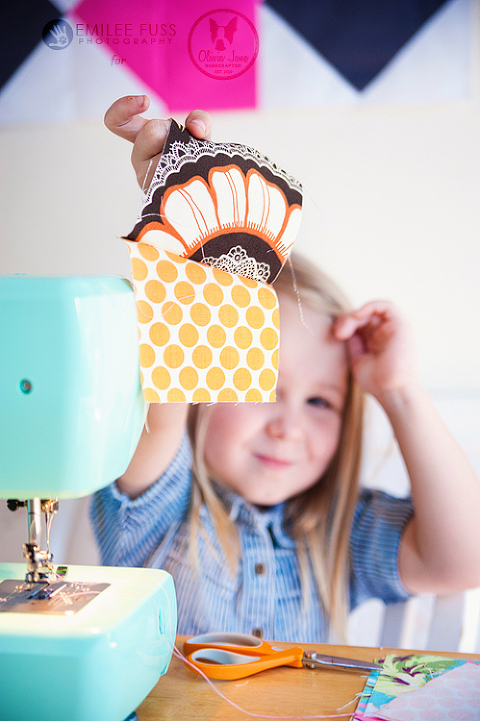 She loves trying out different combinations and sewing them together.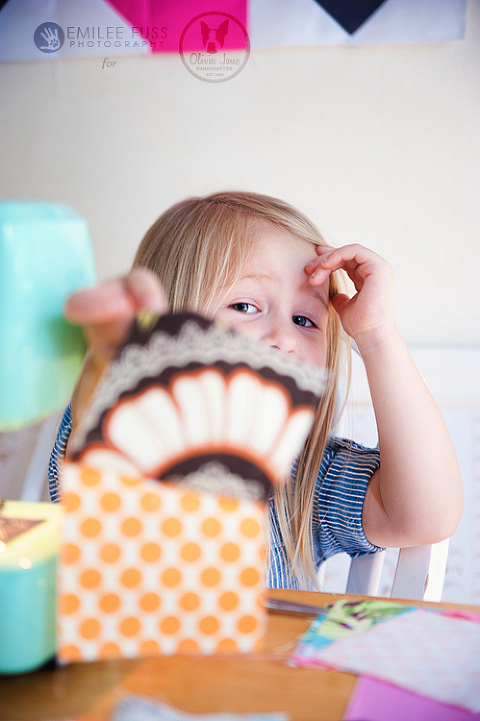 We'll go over these things many times, I'm sure, but I'm so thrilled at her enthusiasm to learn. She's exactly like me. I showed her how to use her machine a single time and then she wanted me to go away so she could do things herself. So I just supervise from a safe distance, and she figures things out. Maybe its bad she doesn't like having guidance a little more, but it is the way I do things and as far as sewing is concerned it has worked out well for me, so I can't exactly complain that I have a mini me.
I'm excited to share the finished quilt with you, and even more excited to share her other sewing adventures as they happen.
Thanks for stopping by! Drop back in tomorrow so I can share some exciting news with you!
-Meredith