Wallace shall hereafter be referred to as the Lady Killer.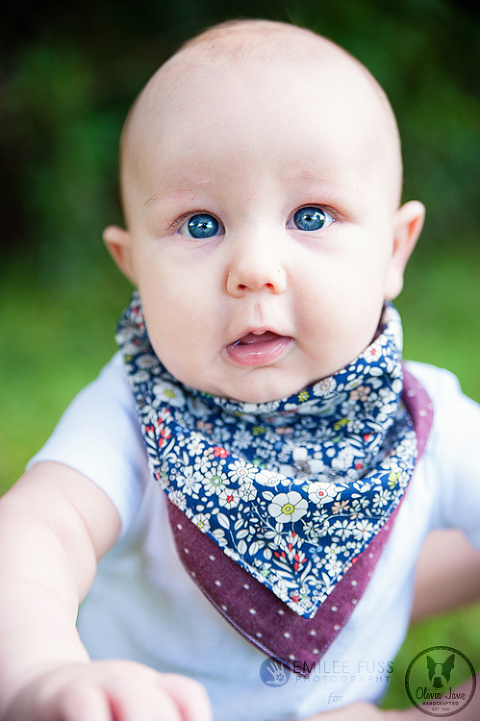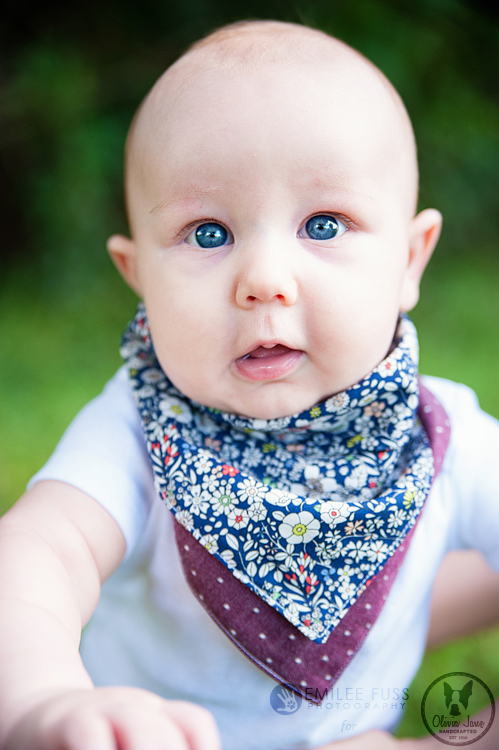 I'm just going to go ahead and warn you: this is a picture filled post. I hope you don't mind too much.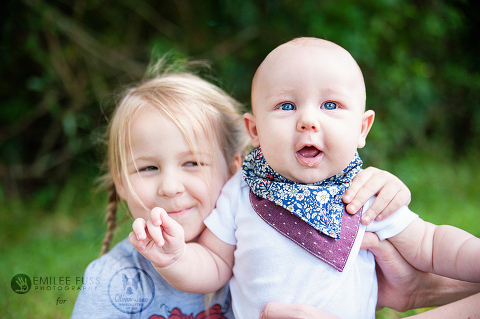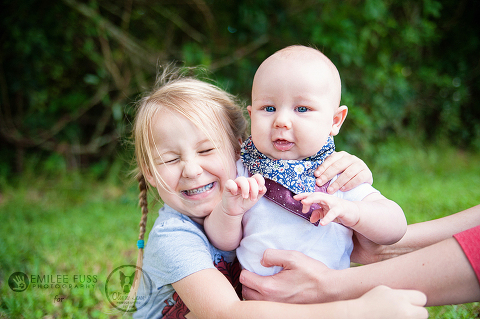 I have no clue what's on Layla's teeth, but I think Papa gave her candy.
He is a drooly little man, but now that he's teething, its only gotten significantly worse. I'm swapping out bibs three times a day because he's soaking through them so quickly. I knew I didn't have enough here to last the few days we were out of town, so before we left, I whipped up several of these bandana bibs which do an amazing job of soaking up drool and spit up.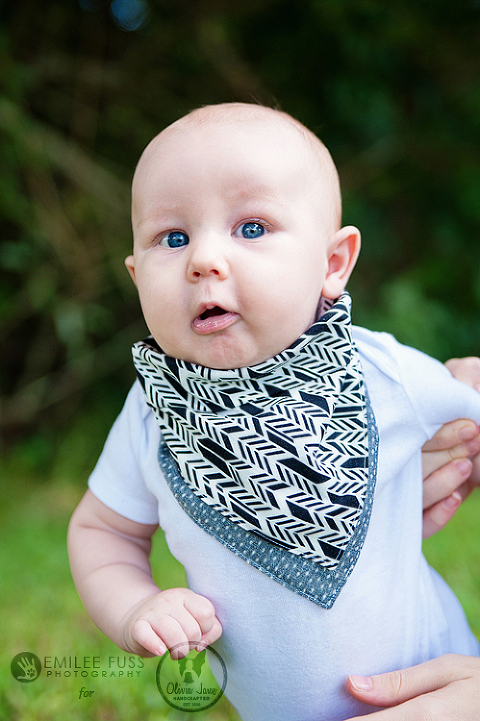 This black and white bib is made with Alison Glass's Sunprint Feathers in black and Chambray Union Slubby Dot.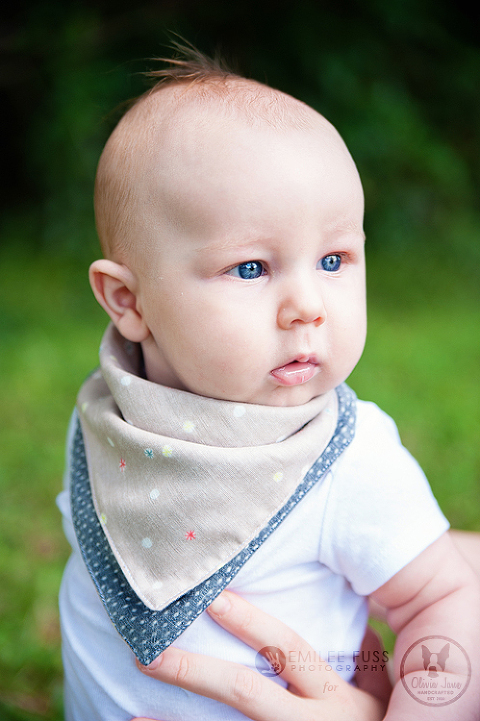 This one is made with Chambray Union Slubby Dot and Muddy Works Stars double gauze.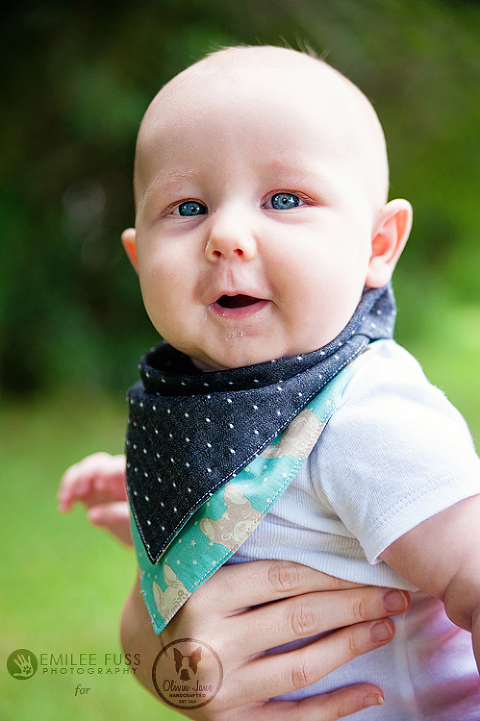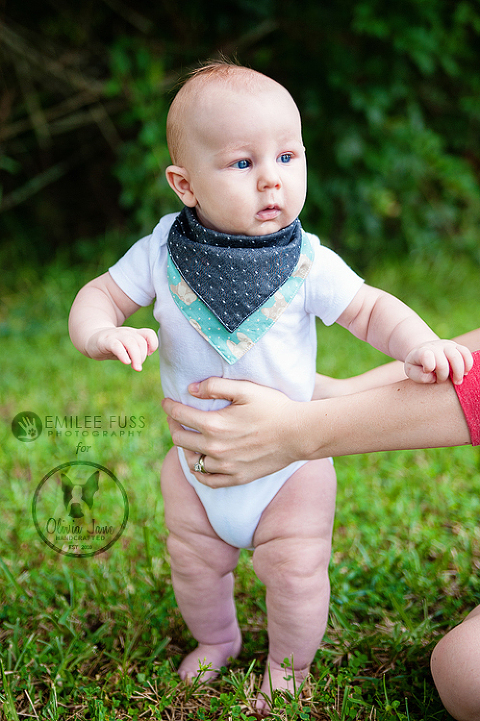 How dapper does he look?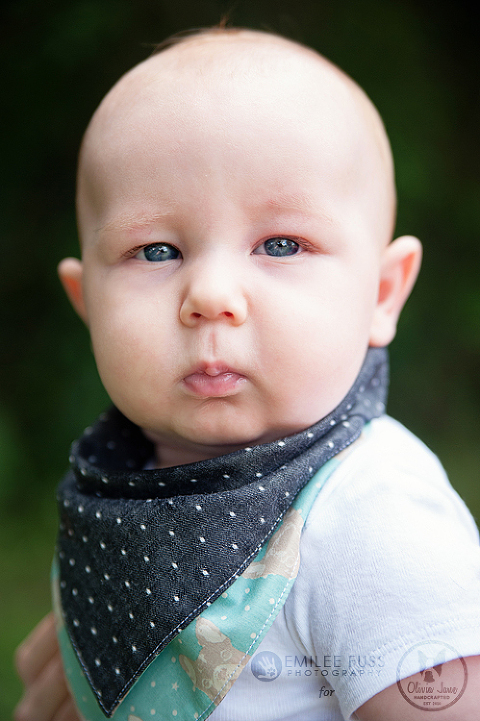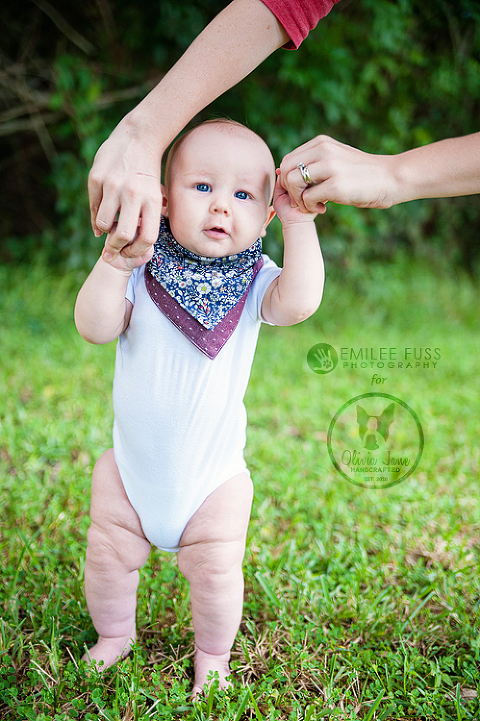 om nom nom. Look at those legs!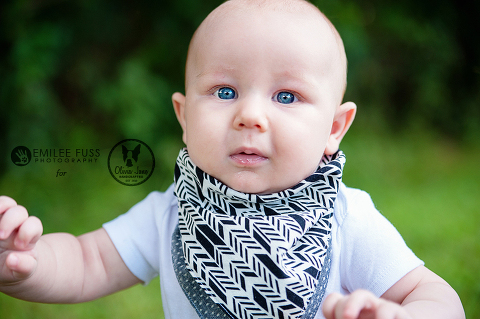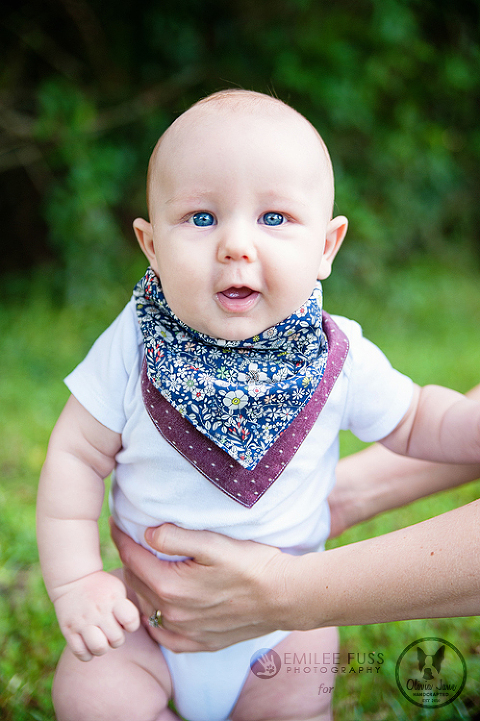 I'm partial to this Liberty print and Chambray Dot bib. Its definitely my favorite of the bunch! Next in line has the be the one in the picture below. I can't resist those Bostons on lawn!
These are absolutely perfect for my little man. They do the job, and they're so darn cute! I can't wait to make more for him. I love the Liberty one so much, I'm not going to hold back this time. He's getting a whole bunch in Liberty!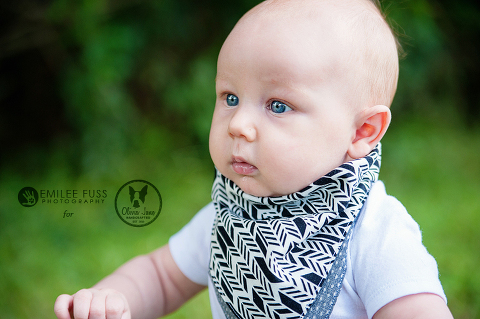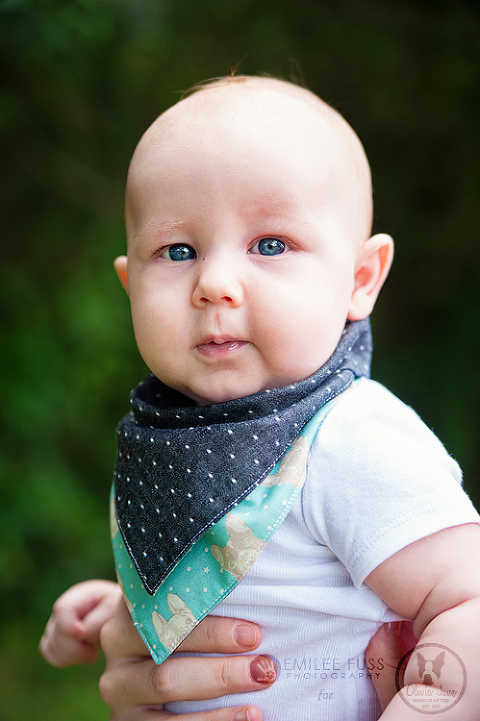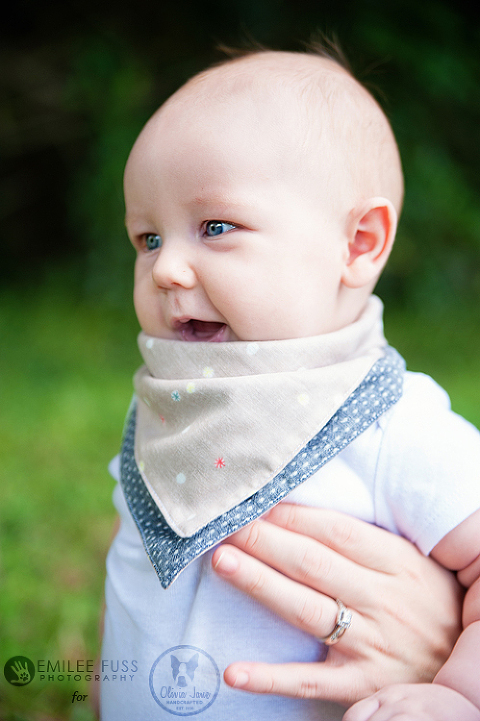 A giant thank-you to Emilee for the pictures! You did an amazing job with this squirmy little four month old!
See you back here next week!
-Meredith