Its day's like this that I wish would last forever! The beginning of last week started out slow. I knew I was dedicating the week to doing something with Alison Glass' debut line, Lucky Penny. And since I am entirely unwilling to waste fabric under any circumstance, I ruminated on what I would do with those lovely fabrics for days. On Thursday, the perfect idea hit me right over the head and sent me into super speed mode trying to make my vision a reality. By Friday, I had made a good start. Here's the beginnings of my Lucky Penny quilt inspired by the Circle print from Alison's upcoming line, Clover Sunshine: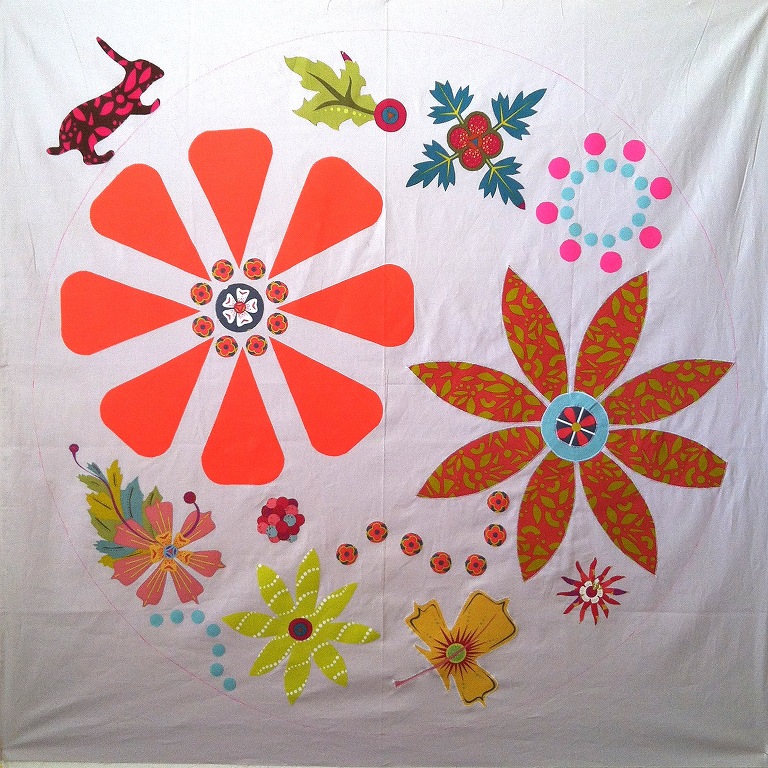 Like I said, this is merely the beginning. This quilt will incorporate so many elements, including quite a bit of handwork. I'm bubbling with excitement over this one!
On Thursday, I also received my order from Hawthorne Threads. With those fabrics I was able to make a new Staple Dress, and a new ironing board cover after getting that start on the Lucky Penny quilt.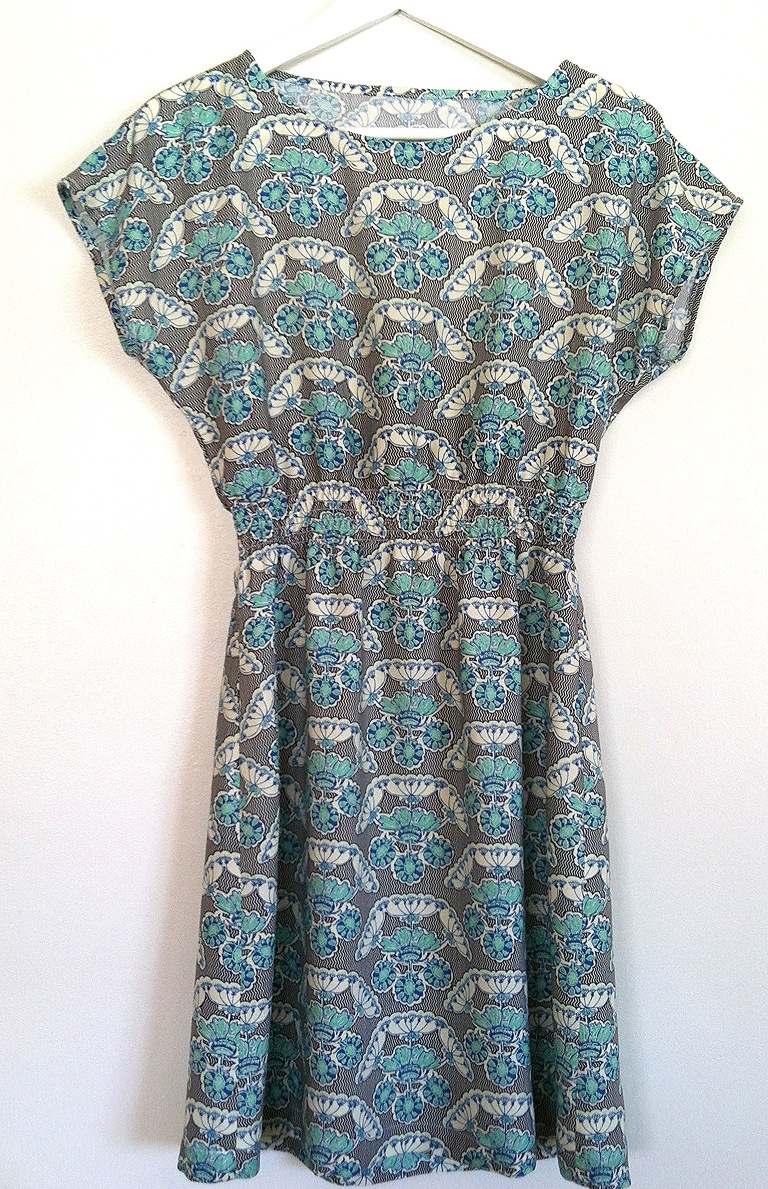 My newest Staple Dress in Field Study rayon!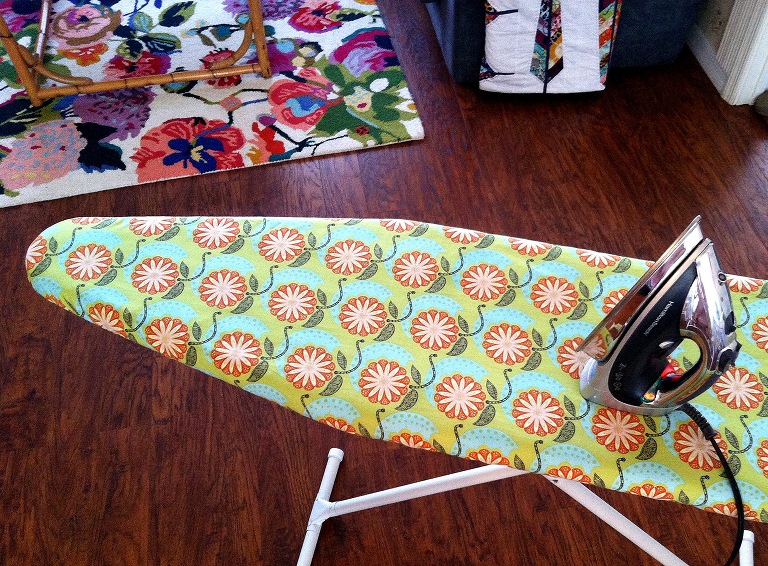 New ironing board cover in Field Study quilting weight cotton. So bright and cheerful!
And I managed to do two loads of laundry and clean my kitchen! Can I please get days like that more often?!
Today Emilee, Layla, and I took little girls trip. I picked up this fabulous Vintage Vogue pattern to try out. This 1957 pattern costs $27.50 today (although I scored it for 40% off). Would not my grandmother roll over in her grave if she saw that price? I know she would. Guaranteed. Oh well. If I love it, it will be worth it! I just hope I can figure out the measurements, because clearly the women of the fifties were much smaller than the average woman today. What did they eat?!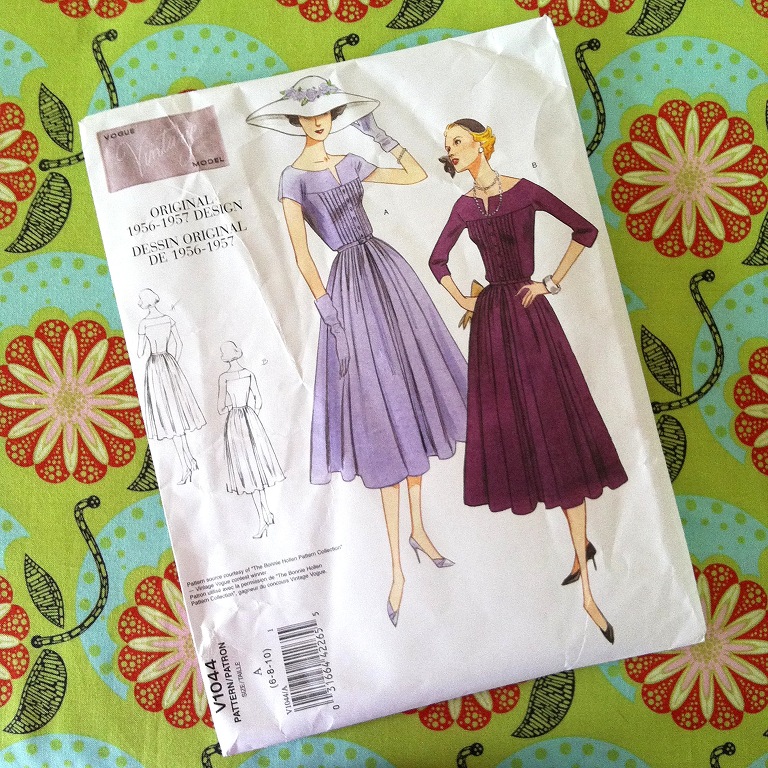 So be sure to check back. I'll be posting lots of updates! Have a great day!
-Meredith