I've been working with Liberty quite a bit these days which has given me many beautiful scraps to cut up and sew into hexagons. I picked up my little shoe box of them a few weeks ago, and I've been steadily adding more and more EPP hexagons to my collection. Here's a group of them I completed recently.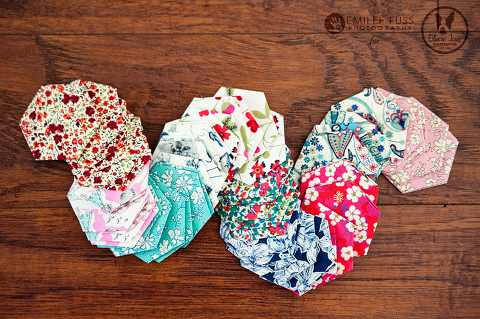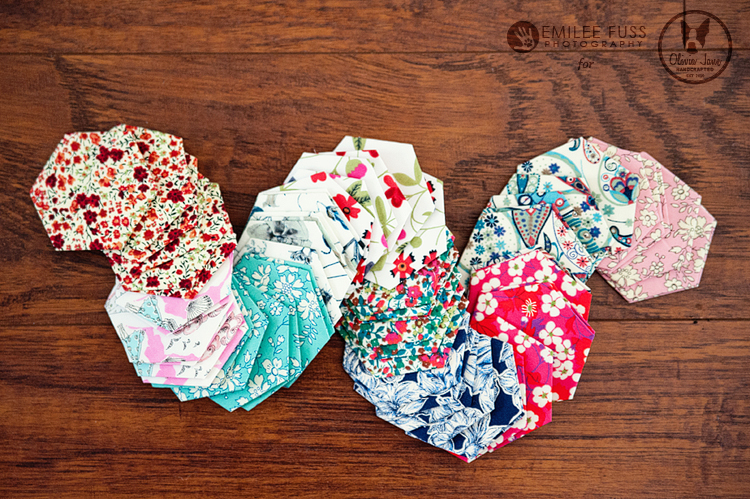 One particular project that's given me some good hexie pieces is a quilt that I'm working on for my upcoming pattern release. I cannot wait to show you!!!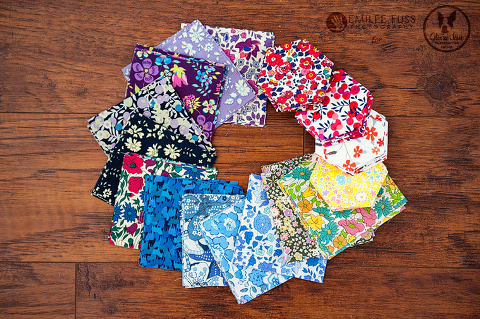 I'm working my way through this beautiful rainbow! I love being able to work with this big variety on such a non-committal project. I fully intend on building up my collection of these for a few years before I begin stitching them into a quilt. What a reward it will be to be able to put it to use one day!
-Meredith