Happy Tuesday! I was invited by Rosie over at Stitch, Craft, Create to do a blog post about Christmas making! I'm a complete Christmas fanatic, so it didn't take a minute for me to jump on board.
I chose to make a project from Handmade Scandinavian Christmas, which is an awesome book packed with every kind of Christmas project you can think of from, crafts to sewing to recipes!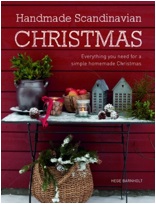 I was really drawn to the natural aspects of this book, so I wanted to do a project that involved "repurposing nature" so to speak. I think it went splendidly considering I live in a place where the leaves never change and there's no semblance of Fall or Winter whatsoever. It did, however, mean I improvised a bit.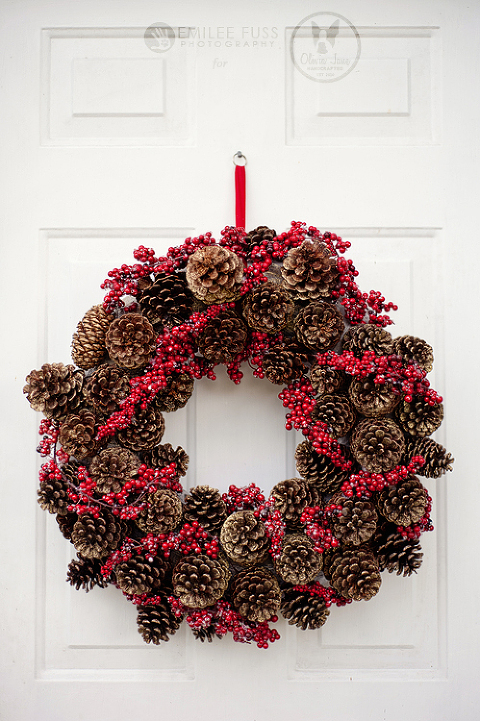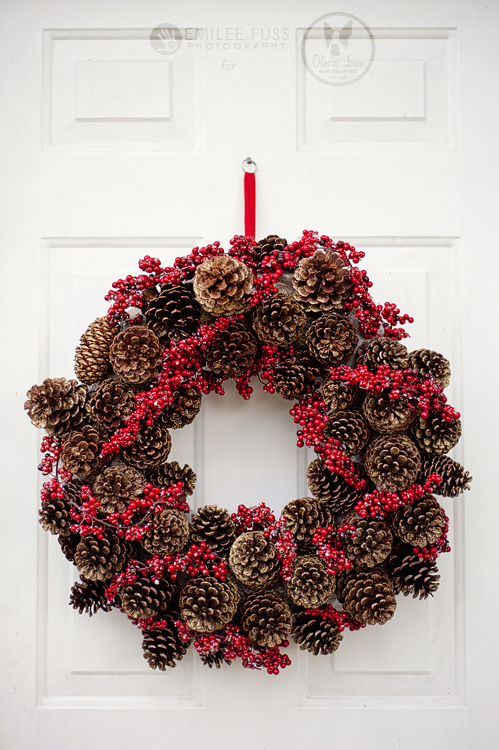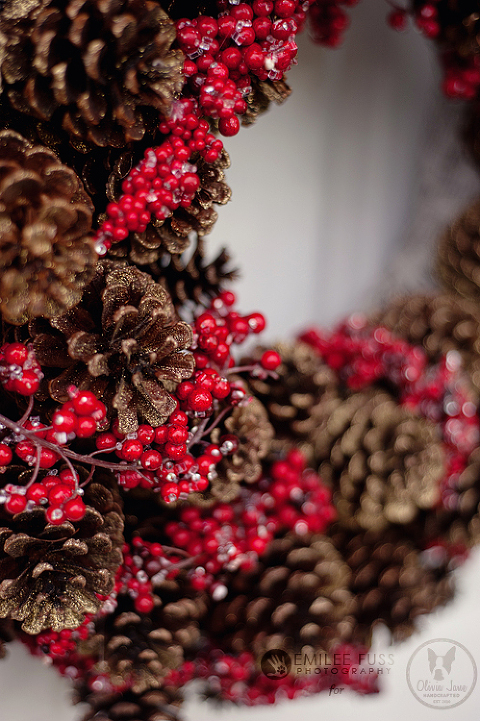 I chose to do a project inspired by the Larch Garland, and really all of the pine cone projects. I needed to replace my wreath and my pine cones were a bit difficult to source, so they seemed to be a bit more suited for this project than to be seen from all sides as with the garland. Working with the wreath I already had, I took everything off of it leaving only the foam base. It looks pretty beaten up, so I used some spray adhesive to cover the foam wreath in newspaper. (I had purchased some basting spray years ago, and I don't spray baste, so it ended up working perfectly for this project). I then took the few pine cones I managed to find, and use a gold glitter spray paint to glam them up a bit. It only took a few minutes for the dusting of paint to dry, and I got to work with my hot glue gun, scattering the pine cones I had around the wreath. I didn't have enough to cover the entire wreath, so to fill in the extra space, I purchased some fake berries from Michael's and hot glued them to the wreath.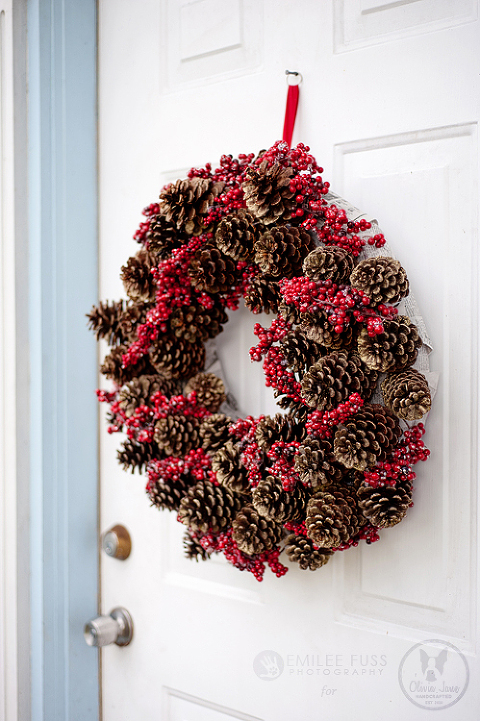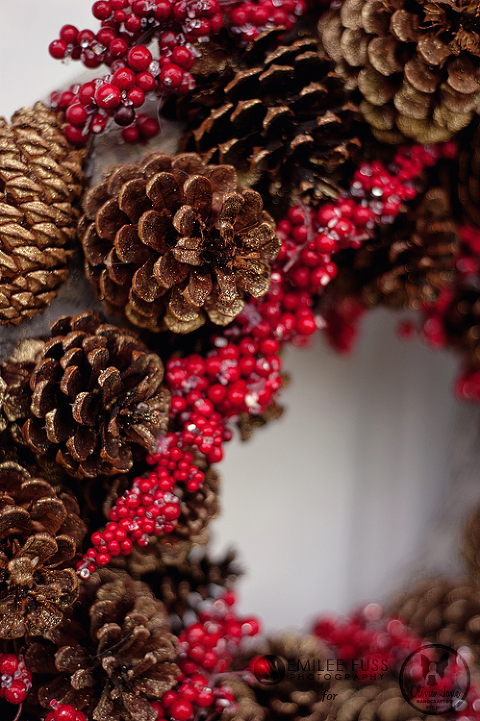 The great think about Handmade Scandinavian Christmas is that it shows you that you can make decor out of what you have. Look what I managed to make in a winterless place! There have been so many amazing projects on this blog tour, and I encourage you to check them all out and give them a try. There are a number of books being represented, and they are all wonderful tools of inspiration. I have a list of the other stops on the tour below.
If you'd like your own copy of Handmade Scandinavian Christmas, you can purchase the hard copy or the ebook through Stitch, Craft, Create.
Be sure to check out Stitch, Craft, Create for loads more inspiration. They have such a fantastic site. Check out their 'Handmade Christmas' page and 'Craft eBooks and Downloads' page for tons of projects.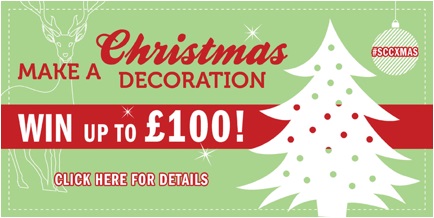 Share a picture of your own handmade Christmas decoration with the lovely people at Stitch Craft Create and you could win £100! Just add your photo to their share board or use the hashtag #SCCXmas on Twitter or Instagram.
Sat 1st – Crafts from the Cwtch (knitted candle holders)
Sun 2nd – Patchwork Posse (ribbon baubles)
Mon 3rd – Moogsmum (paper bird garland)
Tue 4th – Yarn Demon (crochet snowflakes)
Wed 5th – From the Blue Chair (Washi tape cards & baubles)
Thur 6th – Straight Grain (fabric Washi treat bags)
Fri 7th – A Quilt Is Nice (wooden stars & paper baubles)
Sat 8th – Haak & Smaak (crochet gingerbread men)
Mon 10th – Knits and Crosses (Scandinavian bakes)
Tue 11th – A Bright Corner (Washi tape tea lights & gift tag)
Wed 12th – Imagine Gnats (fabric gift tags)
Thu 13th – Thimbleanna (knitted hot pad)
Fri 14th – The Creations of Crazy Dazy (knitted bobble hat baubles)
Sat 15th – Ric Rac (pine cone birds)
Sun 16th – Chickpea Sewing Studio (Handmade Scandinavian Christmas review)
Mon 17th – Ellison Lane (Washi tape candles)
Tue 18th – Olivia Jane Handcrafted
Wed 19th – Boolah Baguette
Thu 20th – Made Peachy
Fri 21st – Pieced Brain
Sat 22nd – Rose Hip
Sun 23rd – Sewing Is for Girls
Mon 24th – Miss Print
Tue 25th – Feather's Flights
Wed 26th – Follow the White Bunny
Thu 27th – Dotty Doily
Fri 28th – Guthrie & Ghani
Sat 29th – Cut to Pieces
Sun 30th – Molly Flanders Makerie