I've been working away on my Feather Bed quilt. I'm one feather away from being halfway done with quilting around the feathers. After that, I'll quilt the stems. I'm not sure if I'll add any more quilting after that, but I'll be sure to let you know. I'm thinking I'll be so anxious to use it, that I won't bother with any more quilting once the feathers and stems are completed.
Another project I've picked up in the past week is knitting. This is my second ever attempt. I'm just practicing my knitting and purling and trying to develop an even tension. Its very new, and you can see all the tension issues in this picture. I'm going to keep working at it, though! My three year old is very ready to learn how to knit. It's become a daily topic for the two of us. She wants to learn, I don't know how…so Mom's got to learn in order to teach child.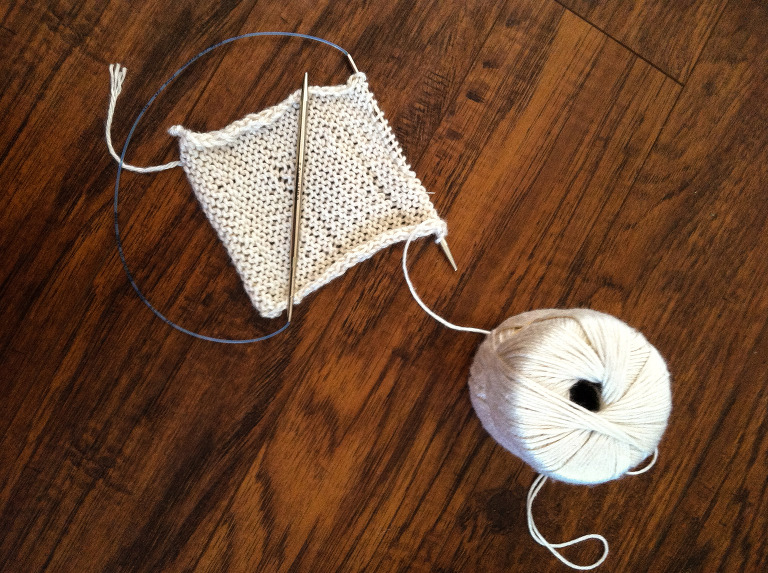 Emilee and I took a trip to J.Crew and Anthropologie. Its always a special trip when we go since the closest these stores are to us is an hour and a half away. I bought this handpainted mug to serve as a companion to my owl cookie jar. They seem quite happy together.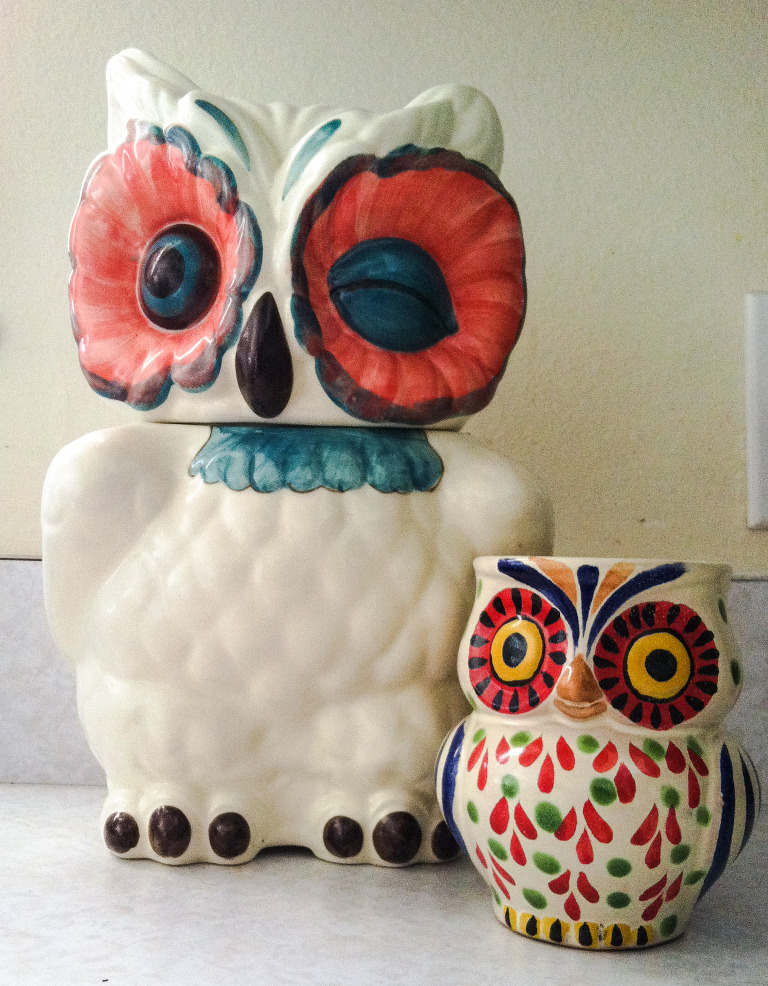 Speaking of Anthropologie, I've had my eye on this amazing rug for more than a year. When it went on sale, Layla (okay, Justin actually) decided I should have an early Mother's day present. I've had it gracing the floor of the living room for about a week now, and I am still gushing over it! I LOVE it! I've been wanting to do some redecorating in that room for some time, and this was a perfect place to start. Next up will be some Field Study linen curtains followed by an antique couch reupholstering.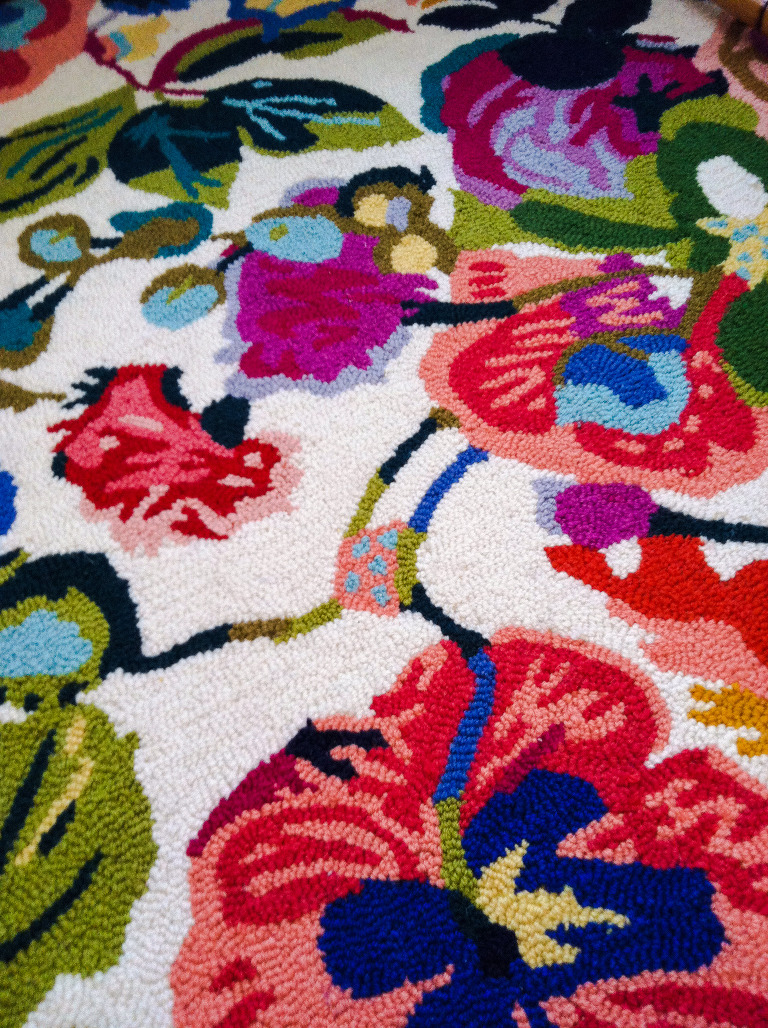 I'm going to get back to work on my quilt! Have a great afternoon!
-Meredith