A couple weeks ago, I conferenced in with some of the folks over at Janome, and they walked me through some of their digitizing software that goes with their embroidery machines, including the Skyline S9 which is on loan to me. This was the element of the machine that piqued my interest to begin with, and I have to tell you it does not disappoint. I have spent countless hours since then digitizing anything I can think of (and lots more which I'll be showing you in subsequent posts).
You all know I'm a sucker for Liberty of London, especially their collection of classic prints. I had the idea to enlarge a few of the designs and recolor them with thread. Its my own way of designing my own little range of exclusives, I guess, which would be an absolute DREAM! Maybe someday.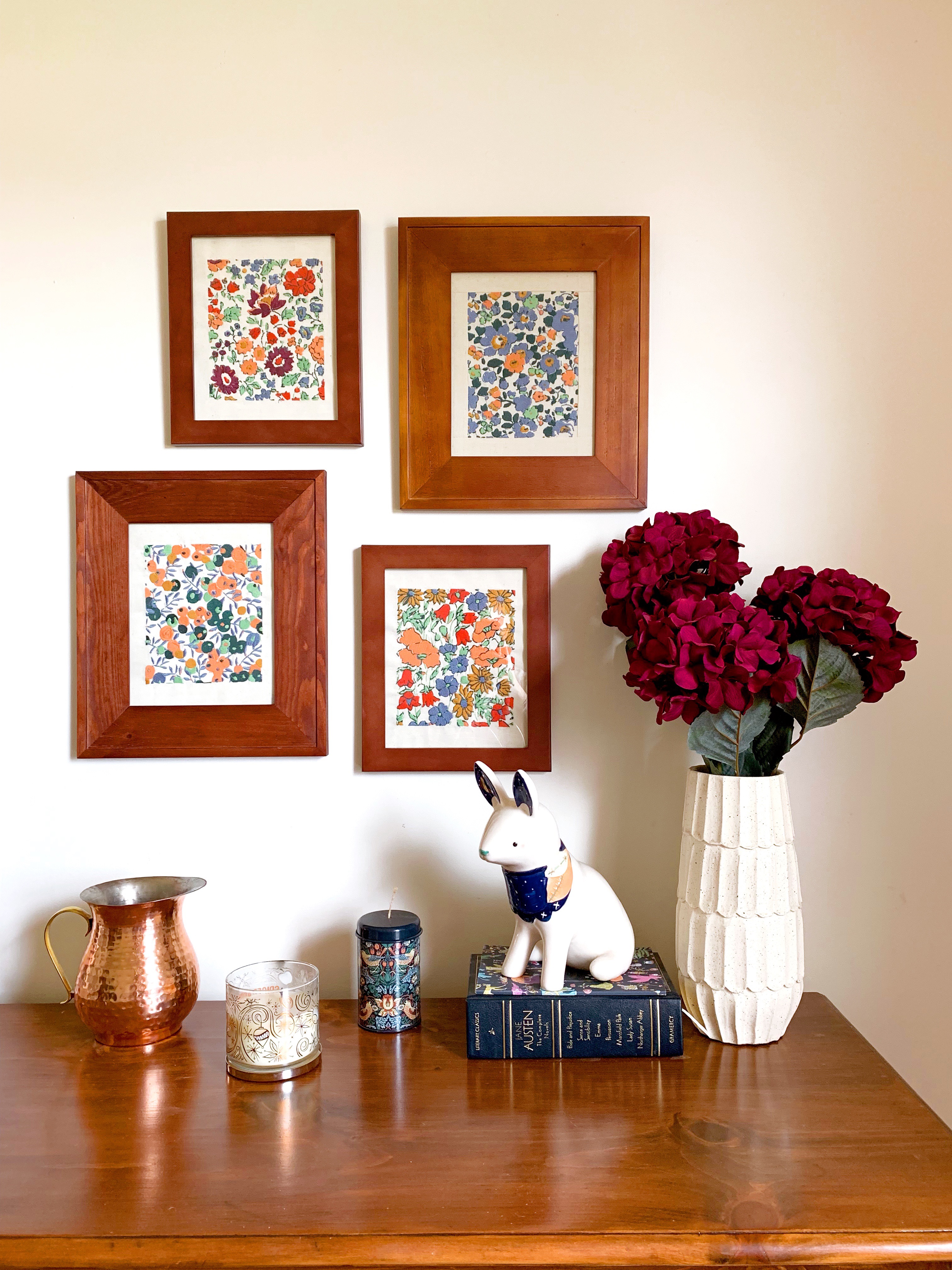 The Artistic software was very easy to learn and navigate, and soon I had the designs plugged into the machine and stitched them out. They are all rather complex designs, so it took some time, but they were worth every second!
The very first design I stitched out was Betsy because it doesn't get more classic than Betsy. I think that's when I decided it must be framed and put on the wall in a place of prominence (in my room across from my bed). Of course it needed some buddies up there, so I then added three other favorite designs and kept the same color scheme.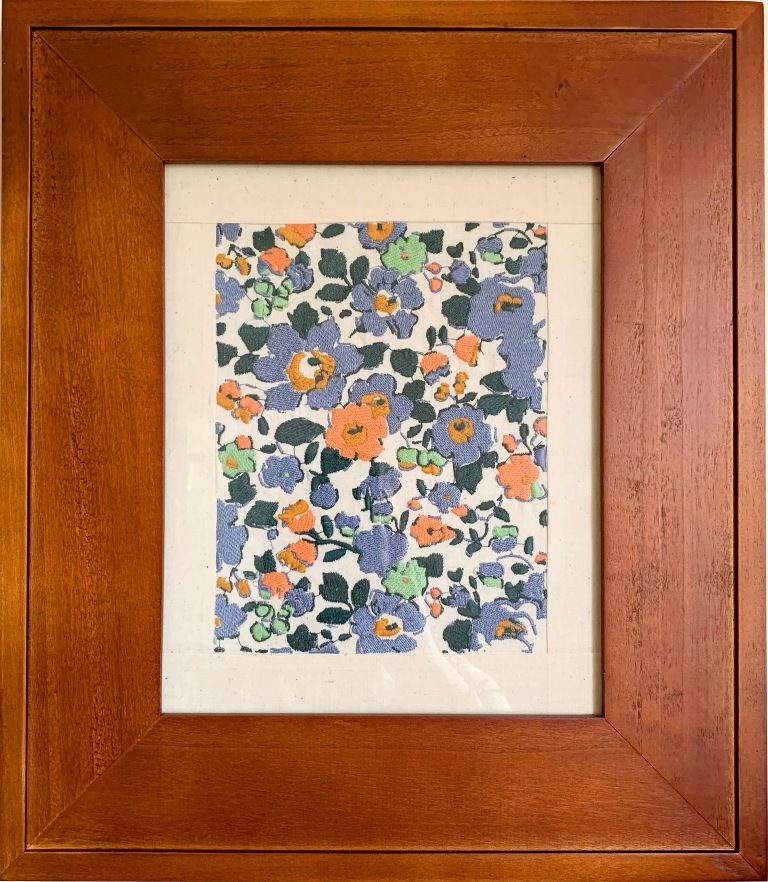 This is D'Anjo which naturally has more colors, so I just pulled from colors that are found in our bed quilt so everything would coordinate nicely.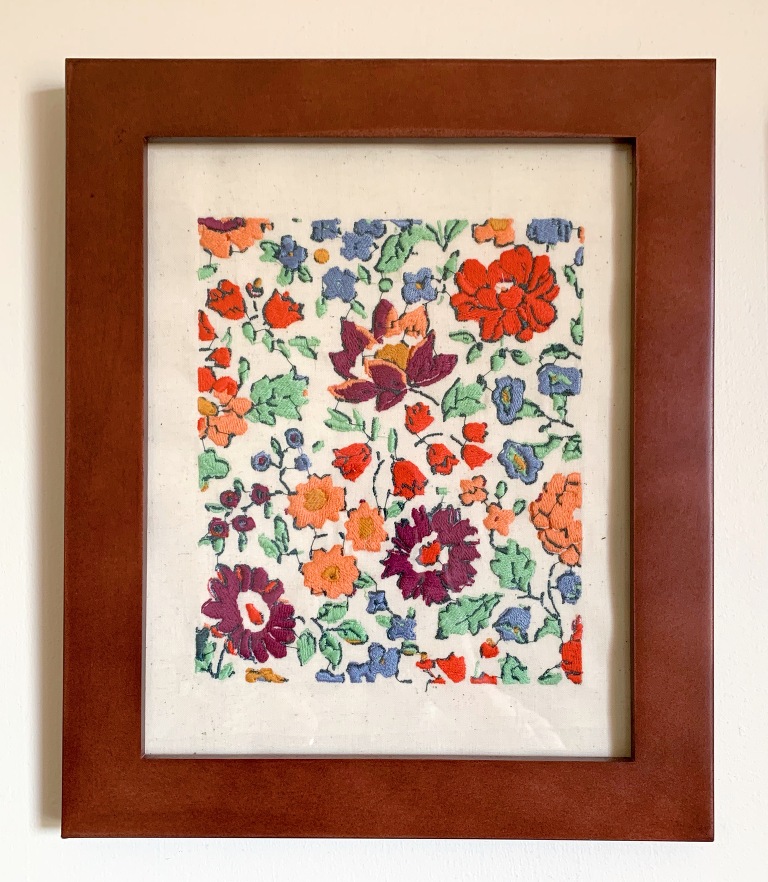 I also stitched out Wiltshire, which is tied with Betsy as my all time favorite Liberty print.
The last design is Poppy & Daisy, and I should have gotten a closeup of that gorgeous design. The way it stitched out is just beautiful!
This little gallery was the very beginning of a short week of projects I did around the house while Justin is away for work. I had plans, and I executed them in a short span of time because I had to move quickly! I'm so excited to share them here, but they will have to wait until next week because he hasn't seen them yet.
I've got to get back to it, but I will see you back in this space soon!
-Meredith