I have teased and teased you with words of the dress I made for Christmas, and as I was anxious to show you I feel as though there was nothing but rain and thick, gray clouds day after day. I coped with colorful knitting and lots of florals, so its not like everyday was melancholy and bleak- I simply had nothing pretty to photograph on such dull days. The sun finally broke through the thick clouds yesterday, and while it was only 30°, it was worth throwing on dresses and having Layla photograph them for me- quickly!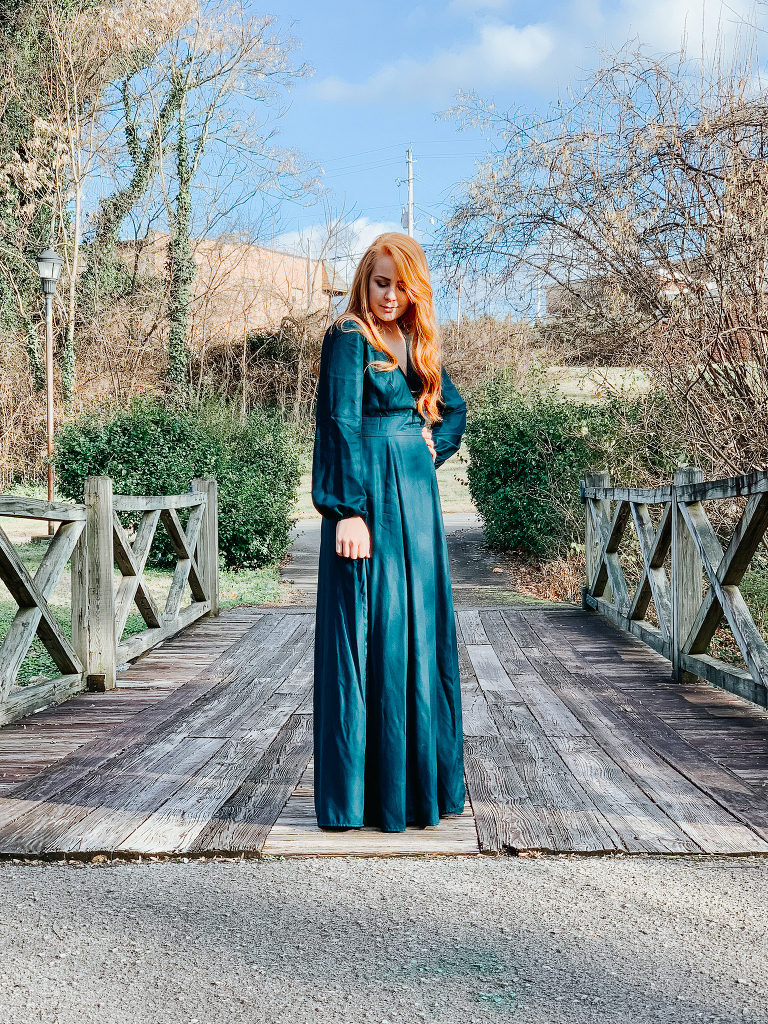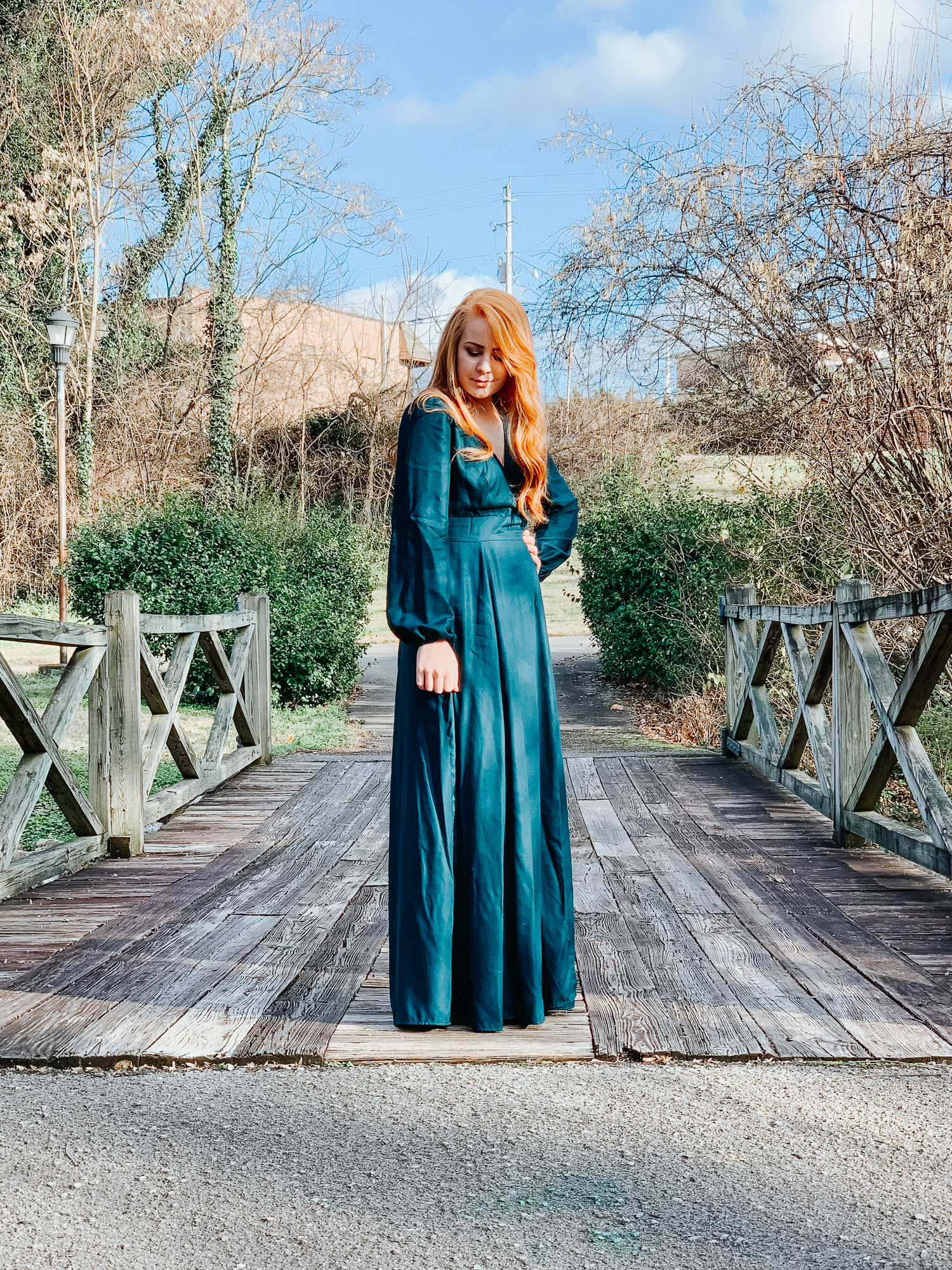 This dress is the Magnolia by Deer & Doe, and its from their latest release of patterns. I wanted to make it from the very moment I saw it on Instagram. I know some might find its full length and billowing sleeves a little unconventional and perhaps not great for everyday wear, but my closet of summer weight sleeveless dresses needed a little variety. This silhouette is perfect for winter without compromising on style, and with some tights, is actually quite lovely to wear in the cool weather. I didn't feel like I was dying in the cold air yesterday!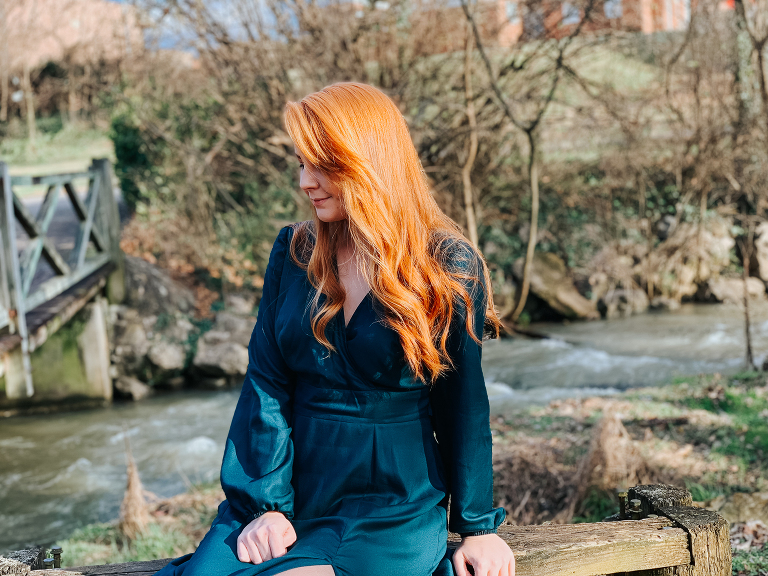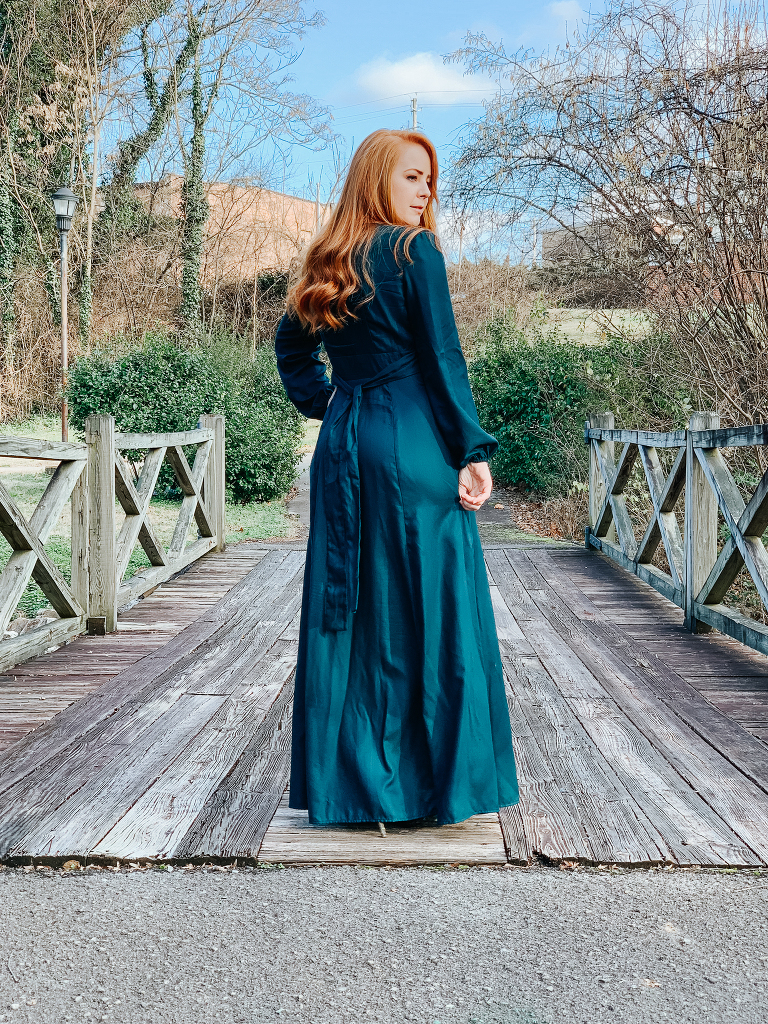 The Magnolia packs so much flare and drama, I thought for sure this dress would take longer to make than a normal dress, but I was pleasantly surprised it only took a day to cut and sew. I mentioned it in my last post, but any pattern I've made from Deer & Doe has been so straightforward. They do a beautiful job of pattern drafting, really nailing a good fit. And their directions which come in both French and English are clearly written and well illustrated, leaving no room for confusion. They're patterns are well suited for pear shaped ladies, which puts this brand right up by alley.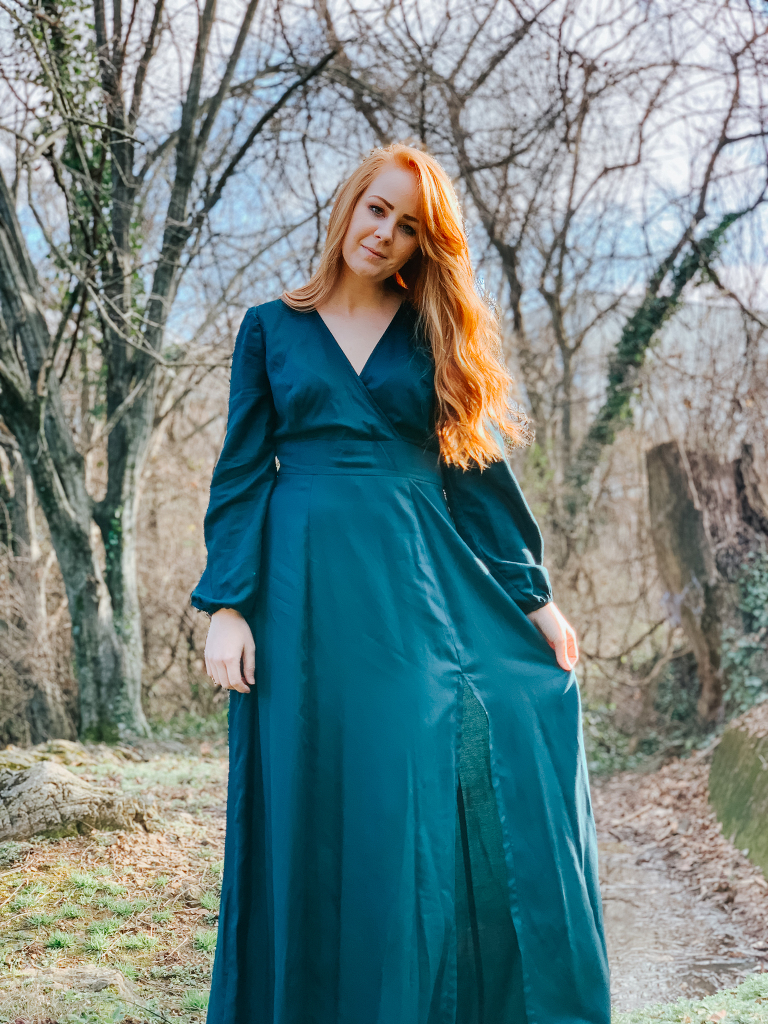 I cut a size larger than I probably should have, but I figured *just in case* the waist was a little snug, its always nice to have plenty of room and the tie in the back would be easy to make the dress cinch to where it should be. This left a little extra room in the chest where my now deflated boobs are (thanks, breastfeeding). When I make this again, I will size down in the chest area, and make the rest the same way. And yes, I already have a second one on the docket.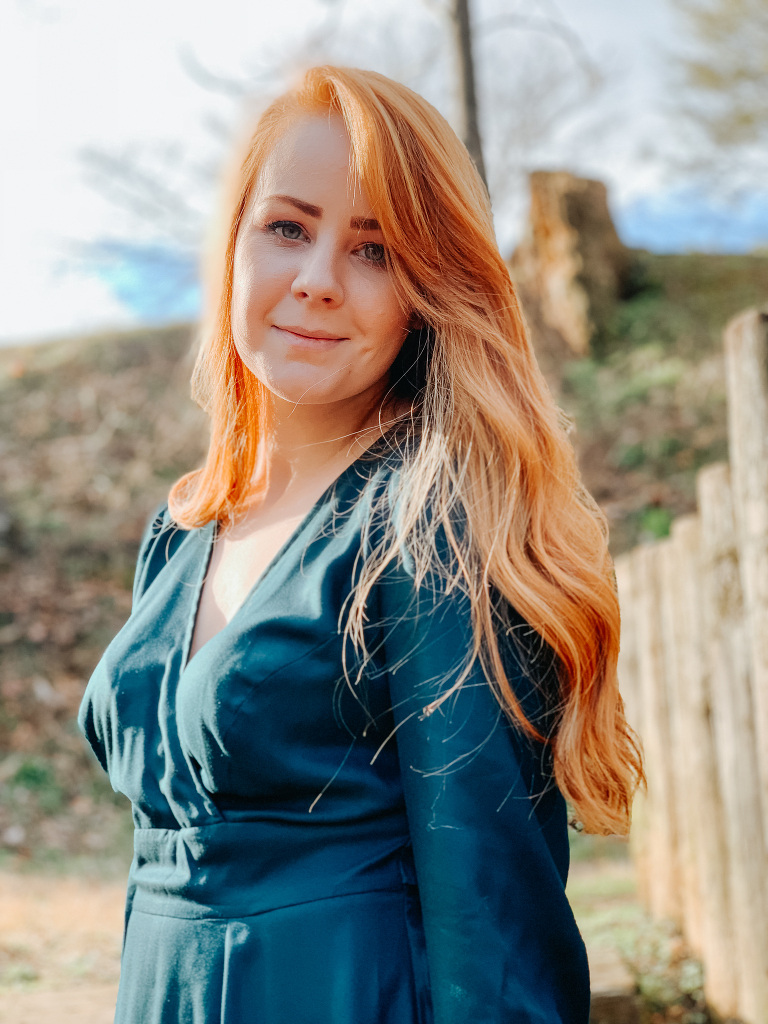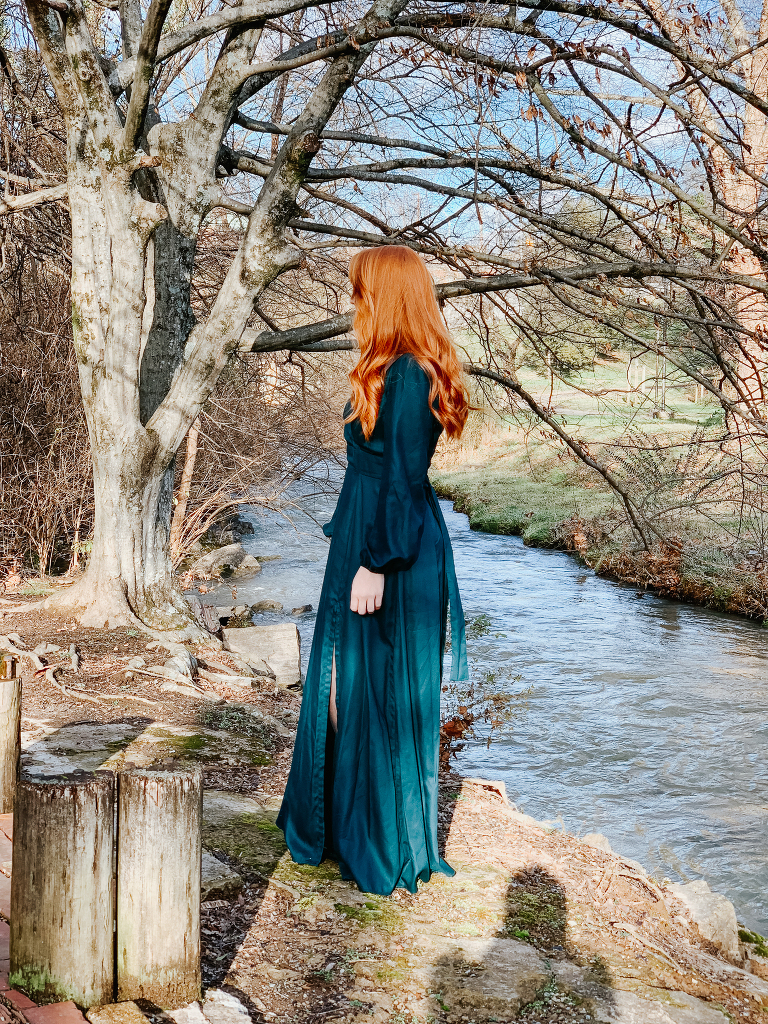 This gorgeous jade fabric is a light but full bodied crepe by Atelier Brunette, and I got it from Jones & Vandermeer. I also got the pattern from there! I feared the crepe might be difficult to cut accurately and to sew, but I was pleasantly surprised that the process was quite simple. I just pressed it well to begin with and made sure my fabric was lined up perfectly prior to cutting. I always cut with a rotary cutter because it requires no lifting or shifting of fabric (also its WAY faster), which makes the cutting much more accurate than using shears. It was definitely good to do that here. I also used a few more pins. But any extra effort was well worth it, because this dress drapes like a pure dream. Its a bit wrinkled in my photos because we drove to this location and I wasn't about to change in my car in the middle of winter, but those are easily removed with just a little heat.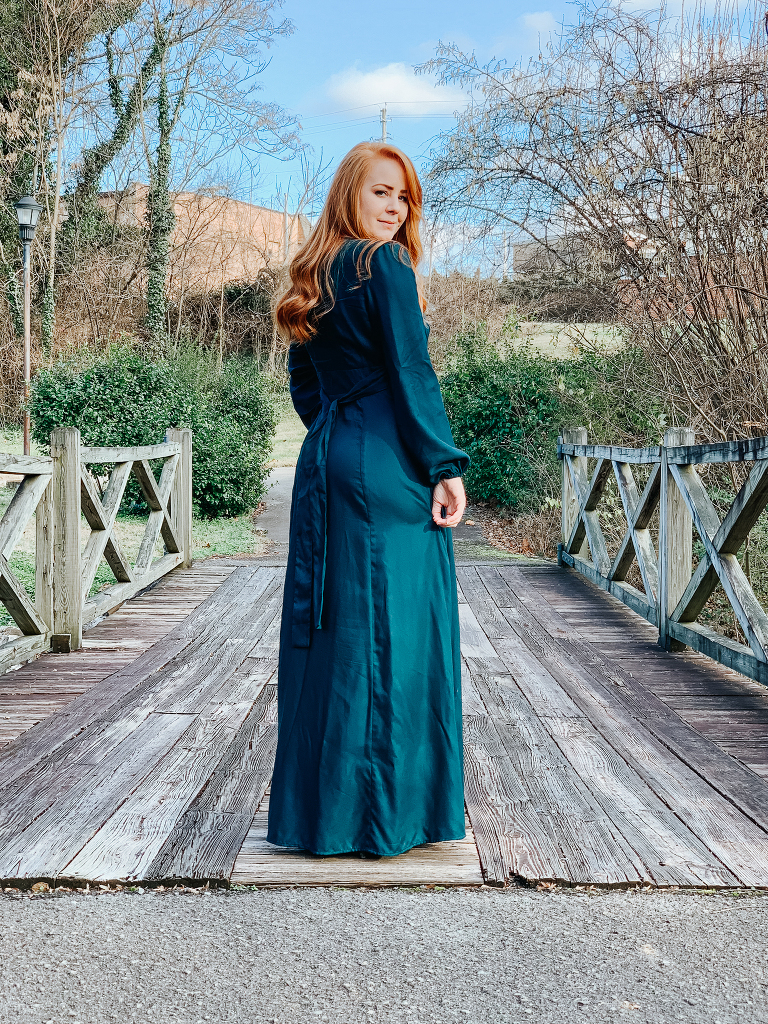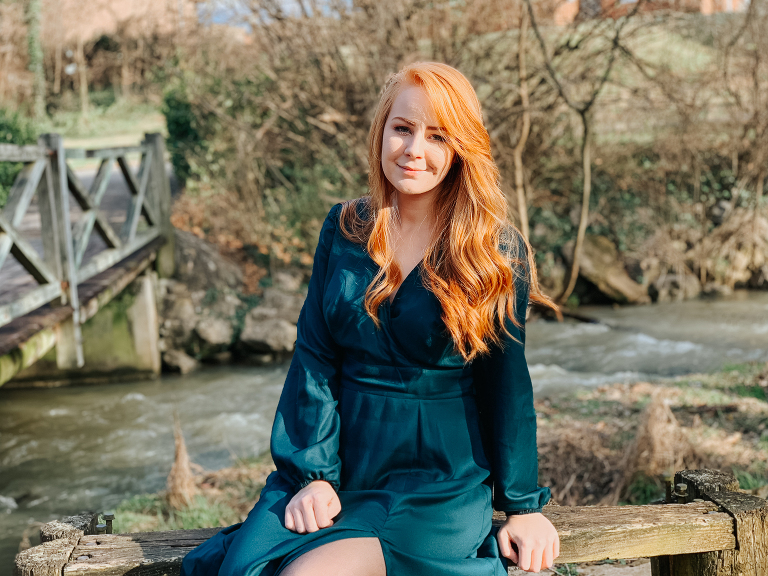 When we lived in Florida, truly cold days came maybe once or twice a year. We lived just off the gulf coast, and it just didn't get cold. One night a year, the temperatures may have dipped to the 40s in the middle of the night, but mostly cold where we lived meant anything below 75°. So on that one day when we might have to bundle up, we all fully expected to see adults in fleece onesies walking the aisles of Walmart (maybe that was everyday?), or folks donning their tissue weight long sleeves with the heaviest jackets they owned. I find that living in a climate that has true seasons, I want to do a little more than look thrown together for a whole season, so finding this pattern was a real treat, and truly filled a hole in my wardrobe. This dress is perfect to wear to church or for a chilly night out. It gets five stars for style and comfort!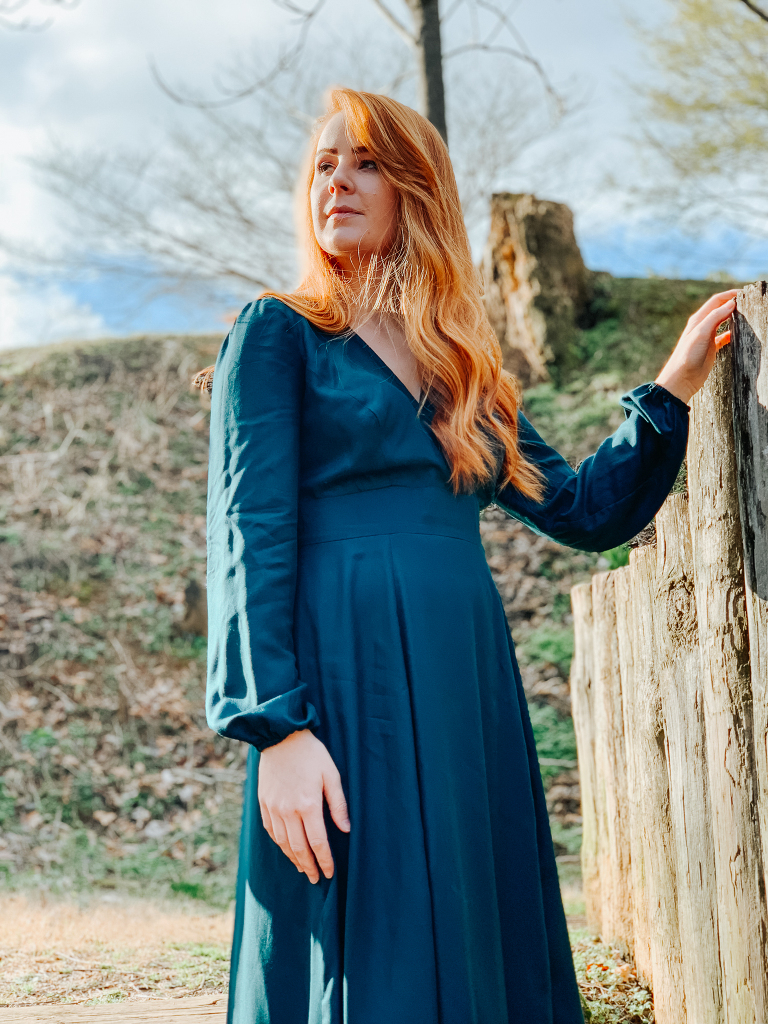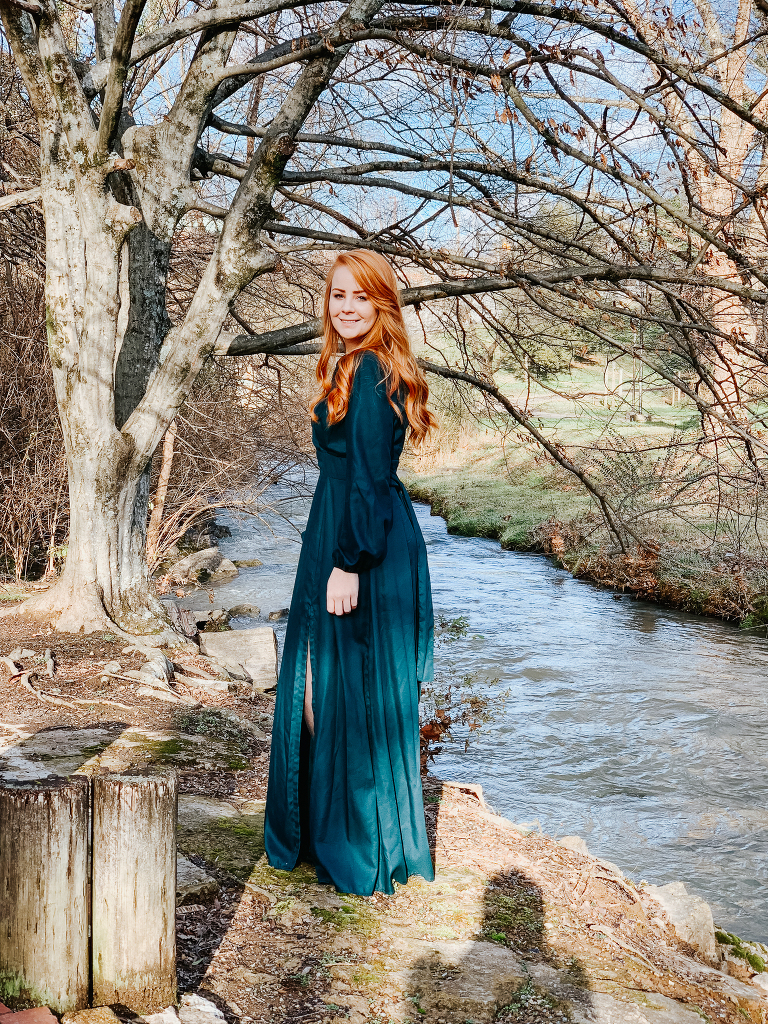 I told you earlier we have been spending lots of time indoors sewing and knitting on these cool, gloomy days so we've got lots to show on here. Layla knit her first hat, and will be talking about it right here on the blog on Wednesday. I've been busy making other garments after the school days are through so I'm excited to do some showing and telling with those too! I hope you are warm and well on this Monday!
-Meredith