Hello there! Its been quiet here on the blog, but I promise a lot has been going on off line. One thing I've finished this past week is my Centerpiece needlepoint pillow.
(Note: The pictures for today stink. I had to edit them on my phone and they look way different on the computer. They are way oversaturated! Sorry!)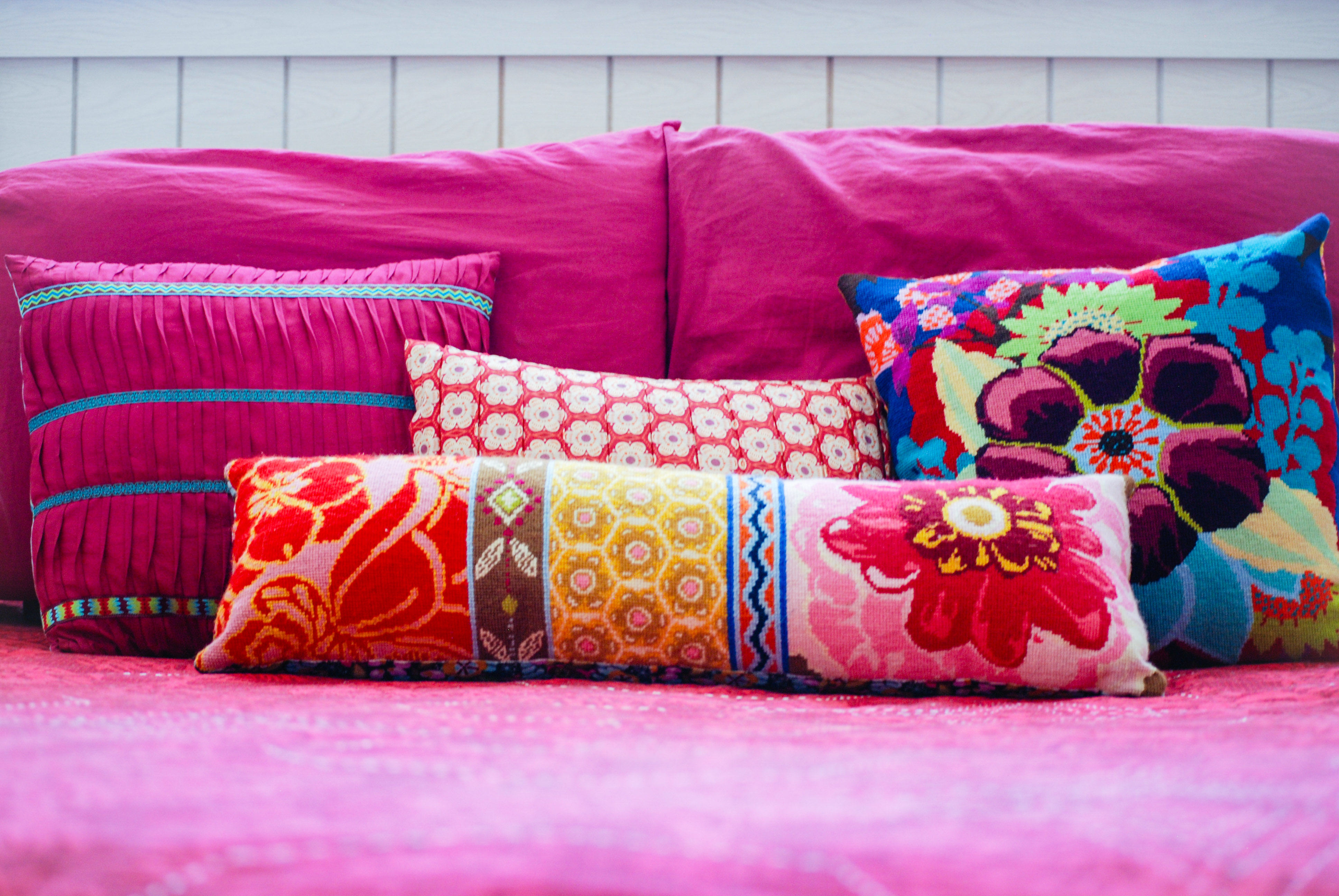 I started it a little after the New Year, I think. I worked on it most evenings for an hour here and there, since some sort of handwork must accompany time in front of the TV. I cannot sit still, especially when I know I can be doing some sort of mindless crafting. Hoosband is getting used to it.
The rich colors in this piece are just incredible. Every time I look at it, I find a section I love more. Anna Maria is the clear Master of Color. There is simply no other designer with such a keen sense of color balance.
My new pillow is backed with my most favorite Garden Party print. In fact, every bit I've ever possessed of this fabric is backing this pillow now. I could've sworn I had a half yard of it, but alas, it was only a fat quarter. But you can bet your bottom dollar when it gets reprinted, my pennies will go toward as much as I can get of it – like a whole bolt.
I am so happy with the way this pillow turned out. It was such a labor of love. Those projects steadily and slowly work on then finish are so very special. For now, its gracing my bed, though it doesn't go especially well with my Spinning Stars Quilt, so I turned the quilt over. I'm sure I'll find a good place for it soon enough.
Tomorrow I'll be showing you the other project I've been working on. I'm thrilled about it, and again, its one of those no-rush, just enjoy the process projects.
Thanks for stopping by!
-Meredith