After my first attempt at the Carolyn Pajamas ended up being too snug on my bottom half, I wasted no time in starting up my next pair, crossing my fingers for a perfect fit!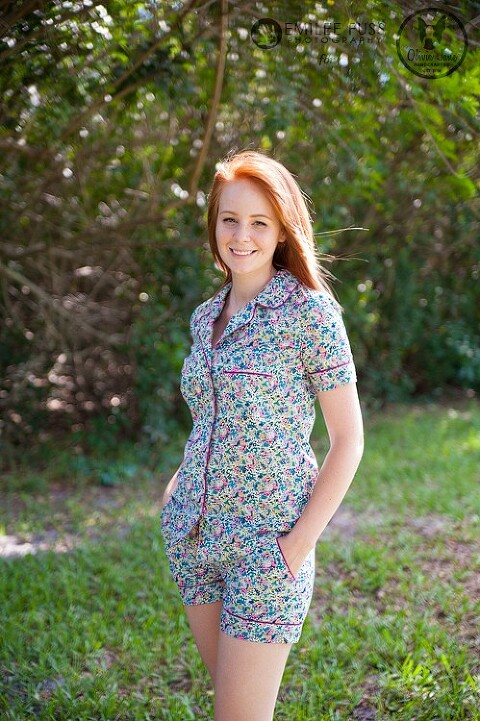 While I have several one yard cuts of Liberty, I'm quite limited on the two (+) yard cuts. I did happen to have enough of one of my all time favorite prints, Claire-Aude, so I was thrilled to be able to use it for this pattern. I even pulled out a coordinating solid to make fake (flat) piping. I tried my very best, but its not even in every spot. But I'm telling myself not to sweat it because they are pajamas, and I don't think my bed will care.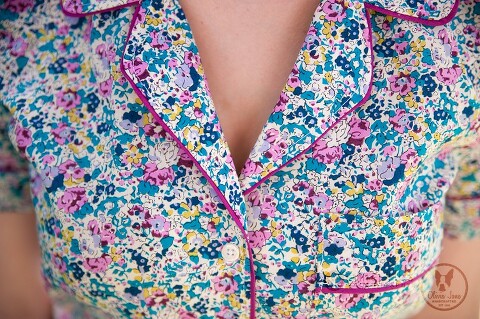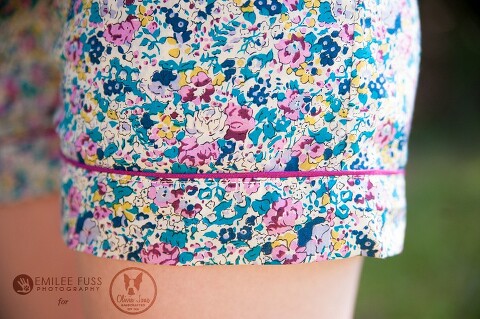 My thoughts on this pattern after having made it twice are nothing but positive. I would give these bad boys a glowing review. As I said on my last post, the pattern is written so clearly and the pattern pieces go together without a hitch. The pajamas themselves are so practical, but so luxurious at the same time. I have zero qualms about using my very best fabric for them. I also think that every person out there who sews garments needs them in her life. I'll also add this: I sewed these pajamas on Layla's Hello Kitty machine. You don't need anything fancy to make this luxury item. That itty bitty kid's machine handled the lawn beautifully and I was able to use French seams on the entire garment (even the sleeves and pockets!), which was not only great because Hello Kitty doesn't have a finishing stitch, but it also made the pajamas looks even more polished.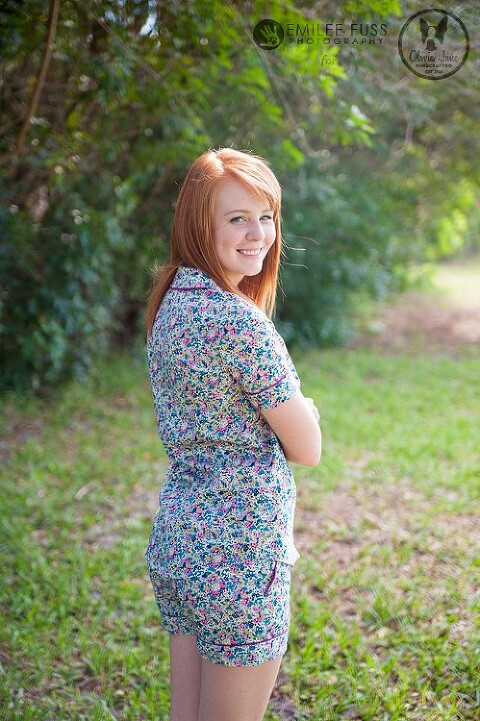 So go make yourself some pajamas! I dare you to make only one pair! You won't be able to. :) You can find the Carolyn Pajamas pattern here.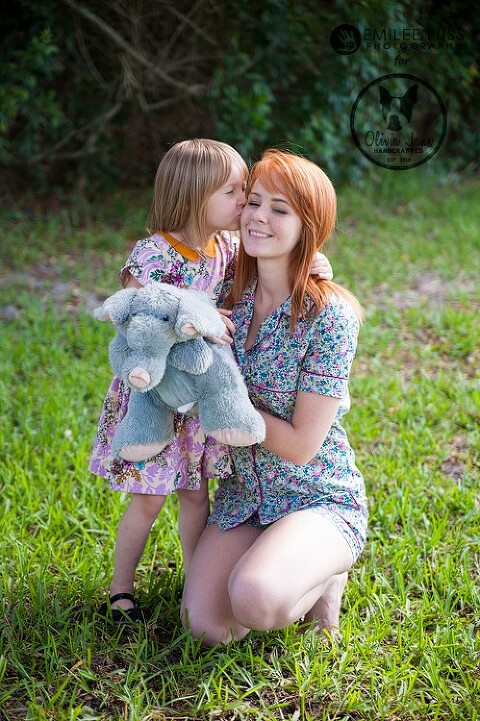 This is not a sponsored post. I found these pajamas on Instagram on my Explore tab and had to make them. The pattern won me over, and that's that. I'm happy to toot a worthy horn. 
You can find Liberty yardage and other great fabrics for sewing garments at Jones and Vandermeer and DuckaDilly. Have a great day!
-Meredith