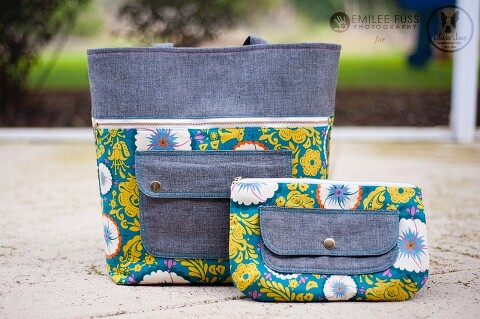 I was recently commission to make a Caravan Tote for one of my very best customers. Gosh, I'm glad she requested this particular bag! Its Anna Graham's (of Noodlehead) newest pattern, and its a really good one.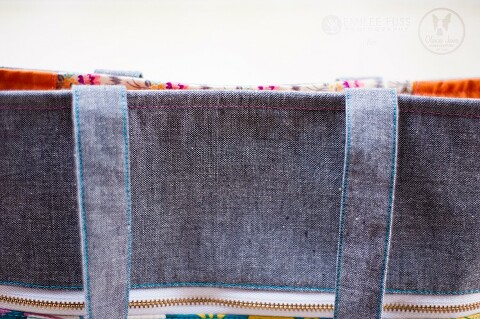 I had lots of fun choosing coordinating Aurifil for the topstitching!
Its a very roomy tote with an outside snap pocket and outside zip pocket with slots for holding a host of knitting needles (or pens and pencils, perhaps). 
The inside features a slip pocket with grommets which I believe are for easily guiding yarn when knitting right from the bag. (They're not pictured because I wasn't able to insert them until after the pictures were taken.)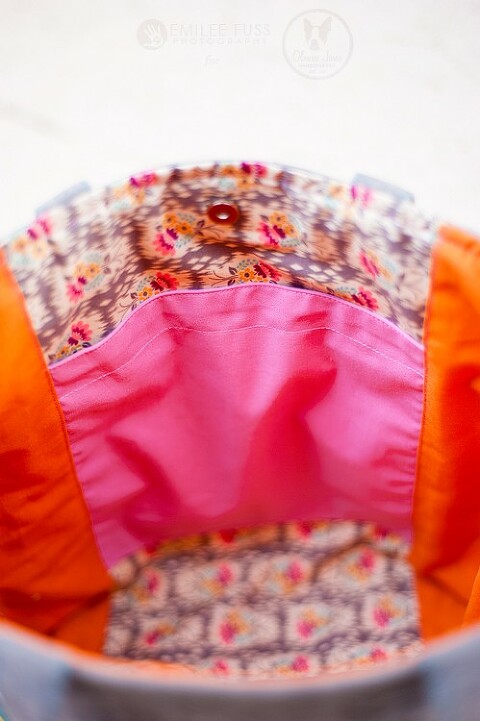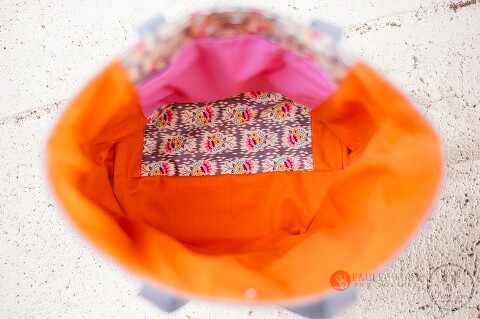 The bag also comes with a coordinating pouch pattern, which really is a fun addition.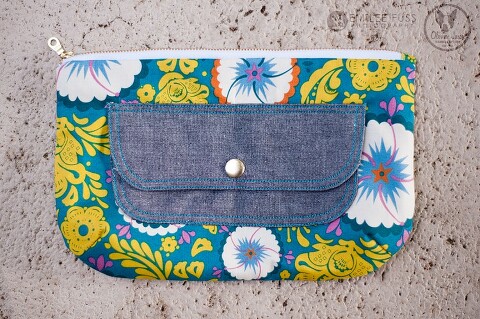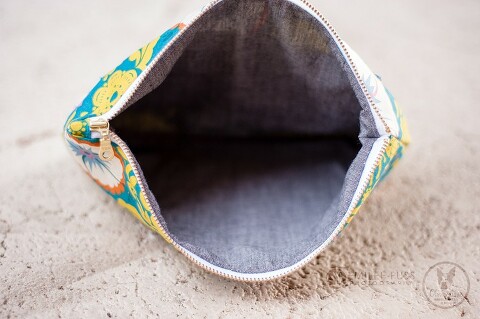 I loved making this bag. Its a well constructed bag, and a heavy-duty one at that. Anna is so great at using the perfect interfacings and linings so that her bags are perfectly structured. I love that even though this is a hand crafted bag, it is well made and it has a polished appearance.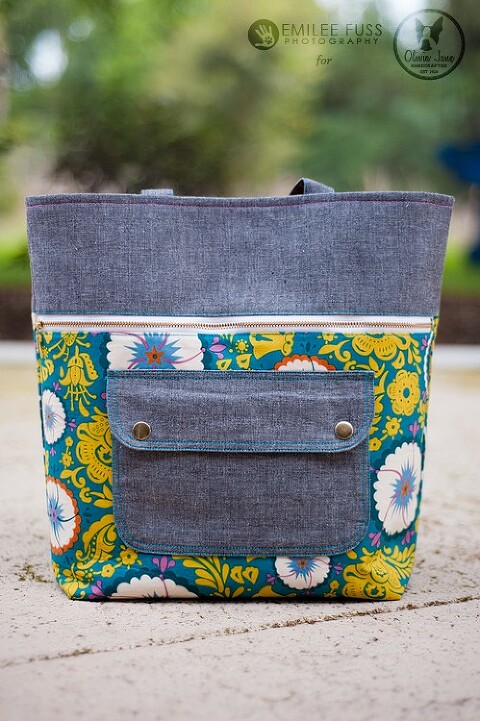 I also loved being able to use this amazing print from Anna Maria for the focal print. I didn't get to enjoy this fabric when it debuted with Good Folks, but I'm certainly enjoying its rerelease with Folk Song. I chose coordinating prints and solids, including the grey floral from Anna Maria's Honor Roll collection, XOXO in yellow from Cotton and Steel's range of basics, and a few RJR Cotton Supreme Solids. The black chambray is from Andover- its texture is perfect and its a great weight for crafty items (heavier than Kaufman's chambrays). As always, I used my favorite metal zippers from ZipIt.
I'm excited to show you what else I've been working on lately. The blog has been much quieter than I would like, but I've been a busy bee on the sewing machine!
-Meredith