I am a die hard Boston Terrier fan. I've had two dogs in my life, both Bostons, and I find them utterly and completely irresistible. In fact, even in tight financial situations, I find it so very hard not to purchase something with the image of a Boston. So it comes as no surprise that I had to get these incredible Boston prints from Jones and Vandermeer a little while back! I like to think they got em just for me. :)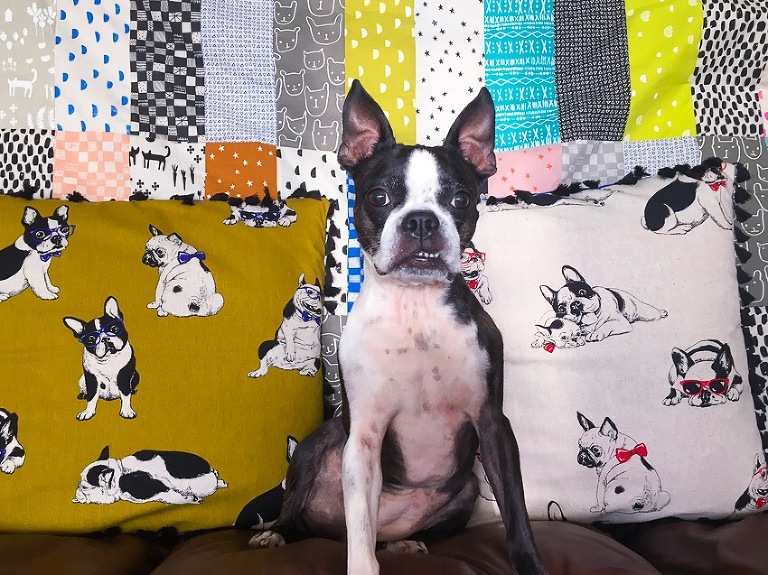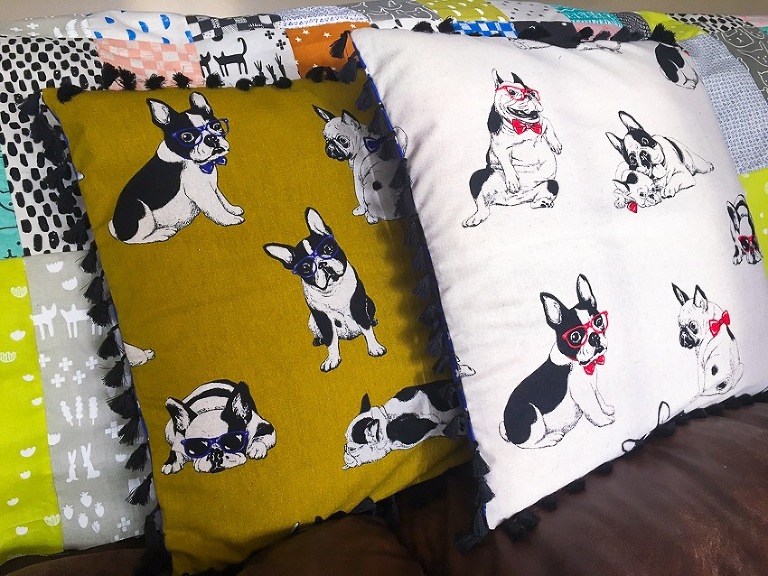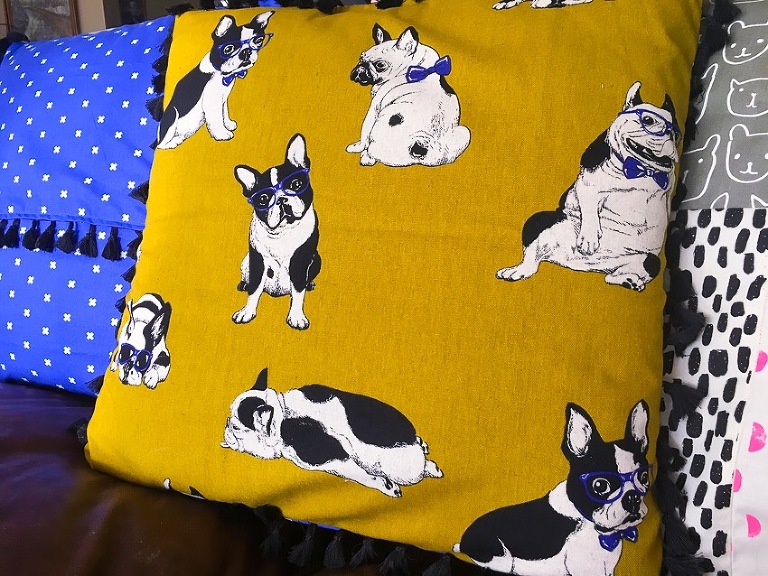 Anyway, I knew I wanted them to become pillows for Wallace's eventual big boy bed (he won't have one till we move). I also got some black tassel trim because tassels. I made both pillows in about an hour, and its a good thing too, because once Wallace spotted them, he had to have them right away. I've taught the children well, you can see. Also, Layla wants some now too. I do believe we can make that happen since each pillow front used less than a fat quarter, though if Layla gets too many more pillows they will surely take over her bed.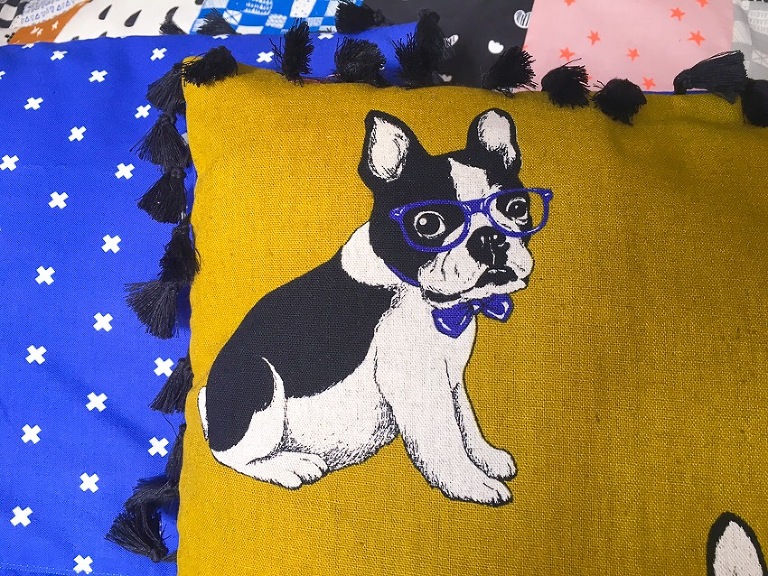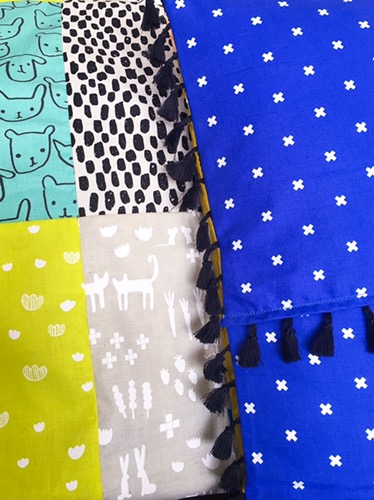 I backed the pillows with a blue Cotton + Steel basic which will coordinate well with the quilt I'm making for his bed. I had just enough trim left over to fancy up that envelope closure. Totally not a planned thing, but why let it go to waste or sit in my craft room awaiting some other purpose?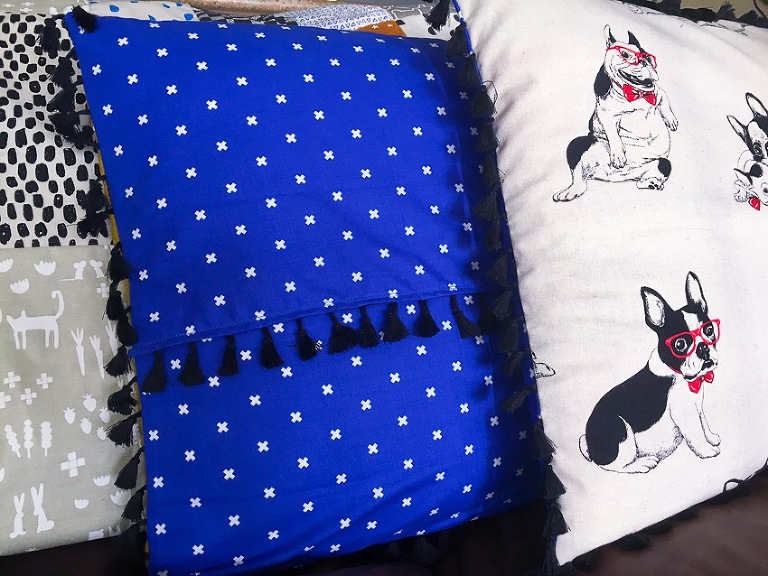 I wanted to give you guys a heads up that Jones and Vandermeer is having kind of a huge Thanksgiving sale, with 15% off of almost everything in the whole shop. It just excludes a few Nani Iro prints. Just use GOBBLE15  at checkout. They ship all domestic orders over $60 for free which is such a steal, and their customer service is amazing. So consider that total enablement, and shop till you drop! Also- if you are a knitter, check out this post. I was so glad to read and be educated about camels. I had zero idea they were a disappearing species, but now that I do, I'm going to grab some camel yarn to support the cause. The folks over at Jones and Vandermeer are very conscious about conditions around the globe and take great care in choosing who to support which makes shopping with them a big bonus for me.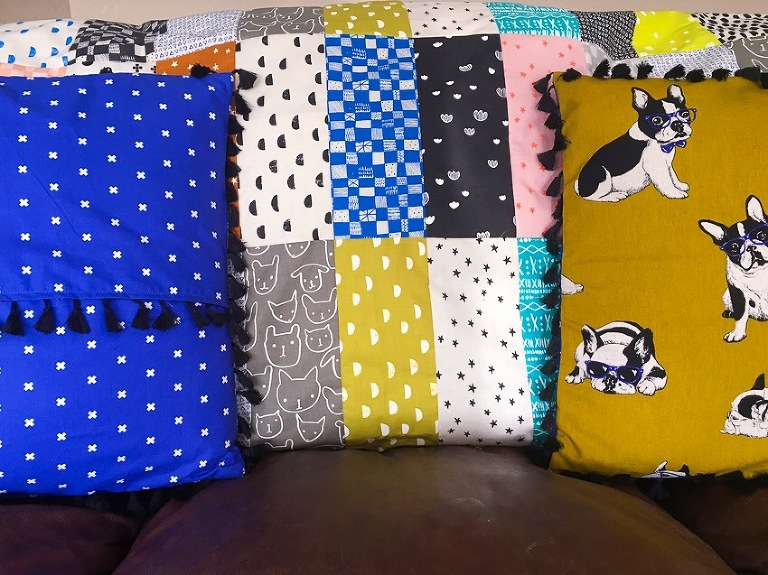 I do hope you have a wonderful Thanksgiving! What are your plans? Are you headed out of town? We'll be enjoying time with family over a home cooked feast, and of course watching Macy's Thanksgiving Day Parade! I'm sure football will follow that. I'm excited to have my husband home for a day or two!
-Meredith