That's the theme of my latest custom quilt. I was so excited to work with this rich palette of colors to make a quilt for a newborn baby girl.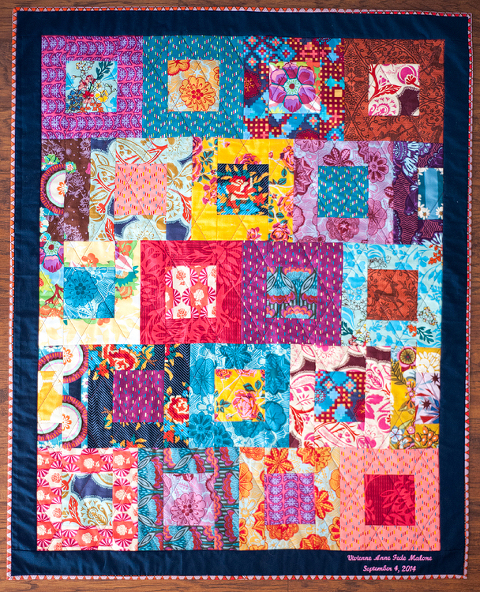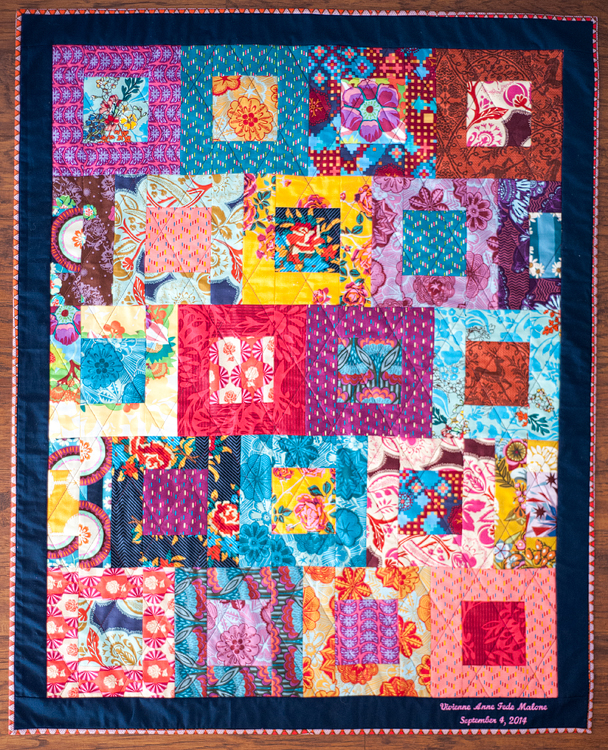 I pulled all Anna Maria Horner fabrics, an obvious choice since she wrote the book on bold and beautiful fabrics. Not really, but she could have. Most of these fabrics are from her Dowry collection, and it was such a treat to finally use some of them! I mixed in some coordinating prints from other collections as well.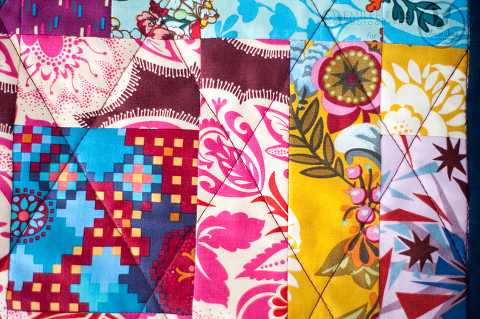 I quilted this beauty with my favorite 28wt Aurifil. I need more colors, but this dark maroon color, was just right for this quilt.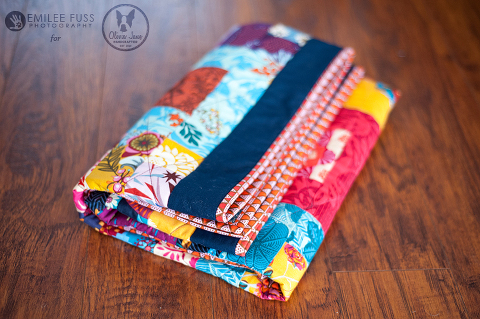 My client wanted the recipients name and birthdate to be monogrammed, and just for the sake of privacy I won't share a close up of that. I'll just tell you the Janome did a killer job on the embroidery. No surprise there!
The back of this quilt is oh-so-scrumptious! Its the gorgeous red echinacea flannel print from Anna Maria's Pretty Potent collection. I think it coordinates perfectly with the rest of the quilt!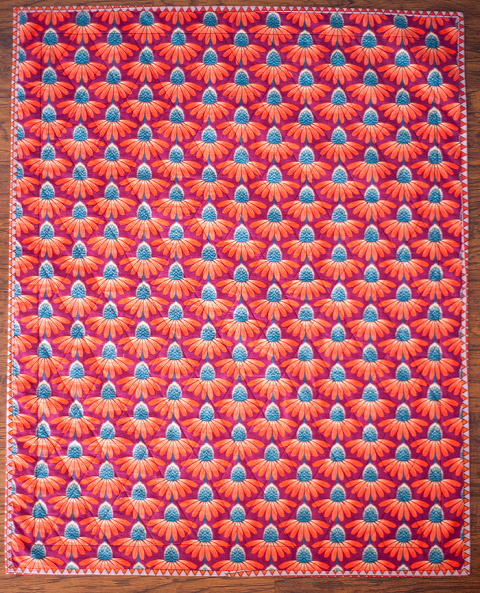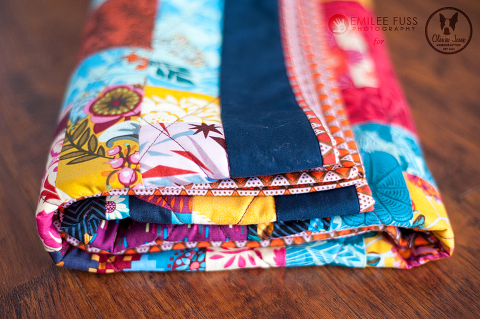 I'm really getting in my dose of Anna Maria Horner here lately, and I'm thrilled to death about it. I've been so busy with this project and that, that its been positively wonderful to get to spend time with my first love (fabric designer love, that is). I'm hoping to show you my latest quilt which is all AMH next week sometime. Its a very special quilt that I've been showing little teasers of on Instagram, but I'm not showing the whole thing until its done!
What have you been working on this week?
-Meredith