Back in March, the husband bought me Rifle Paper Co's latest fabric collection, Wonderland for my birthday. My very favorite print in the collection is the green floral rayon (okay, it's actually a black background, but it reads green to me). Cotton + Steel has the very best rayon in my opinion. It's so soft and supple, but it's so easy to handle. My one complaint is that I wish it was a standard 54-56″ width rather than 44″. Still, I will buy it as long as they print it because the quality is fantastic and their designs are always on par.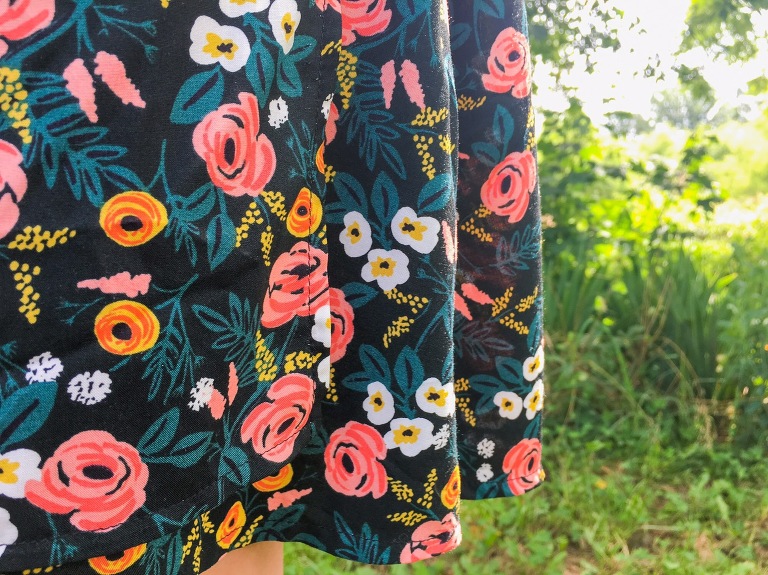 I knew I wanted to make a wrap dress, but I'm quite picky and it took some time to find one I loved. I'm not into "the big four" patterns, so I waited for an "indie" company to come out with one I loved. Thankfully, Sew Over It in London released the Eve dress not too long ago, and I knew straight away it was the wrap dress I was looking for.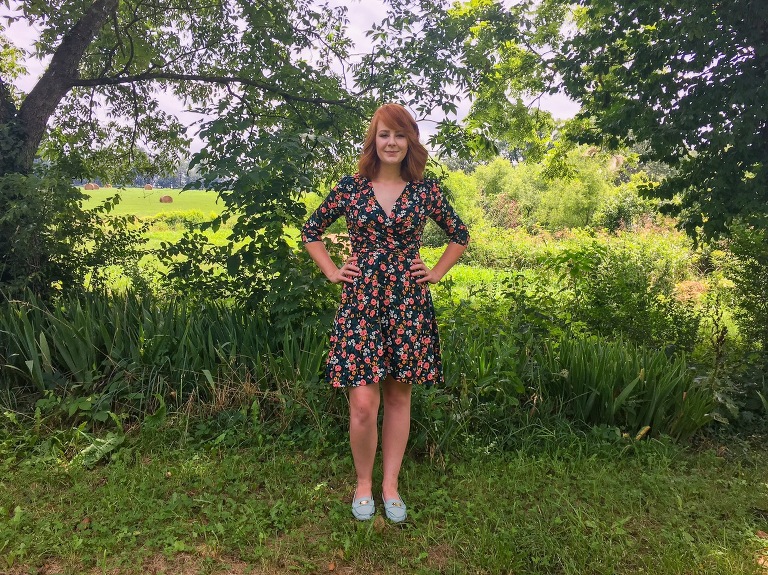 This dress has flouncy sleeve and half sleeve options. I chose the latter.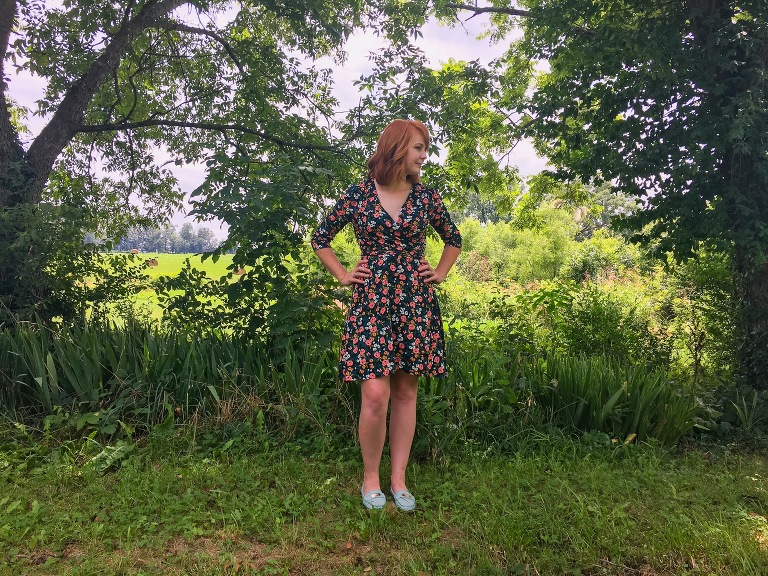 It also has two skirt options- I chose the one with even hem and chopped an extra 7.5″ off the length because above the knee is most flattering on me. No midi's here!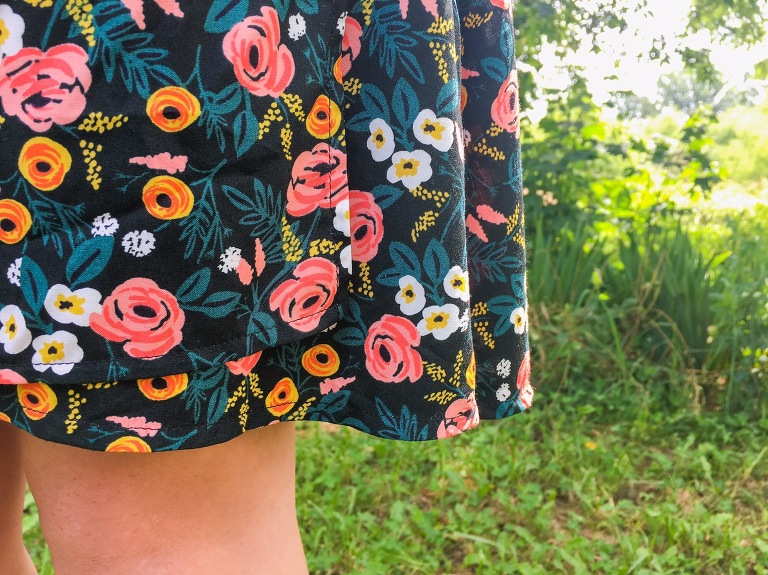 I feel like I'm always changing sizes between pregnancy, postpartum, and then when I stop breastfeeding. It's like my body is all over the place which leaves me feeling not very put together in the wardrobe department. That's part of the reason why I'm making myself several new dresses. With Eve, I found my size then decided to make the size larger. What could it hurt to have some extra room?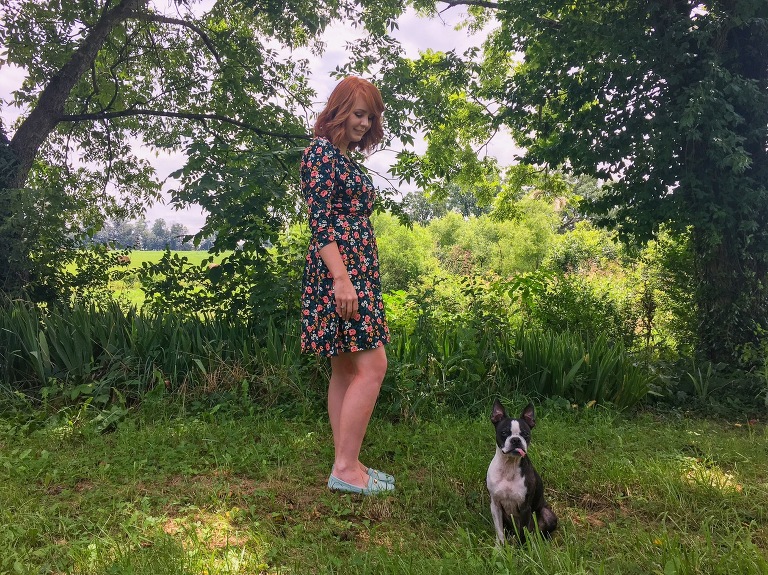 I actually regret that decision for two reasons: first, the top is just too big. Too big on a wrap dress isn't great because the top just sags making me look a little grandmotherly, and also I am checking to make sure it isn't flapping open. Second, the arms don't fit right. I would have thought having more room in the arms would give me greater range of motion, but I realized that having the armhole end at a lower point actually causes pulling on the upper arm. So I was having to lift to my armpit to have full range of motion.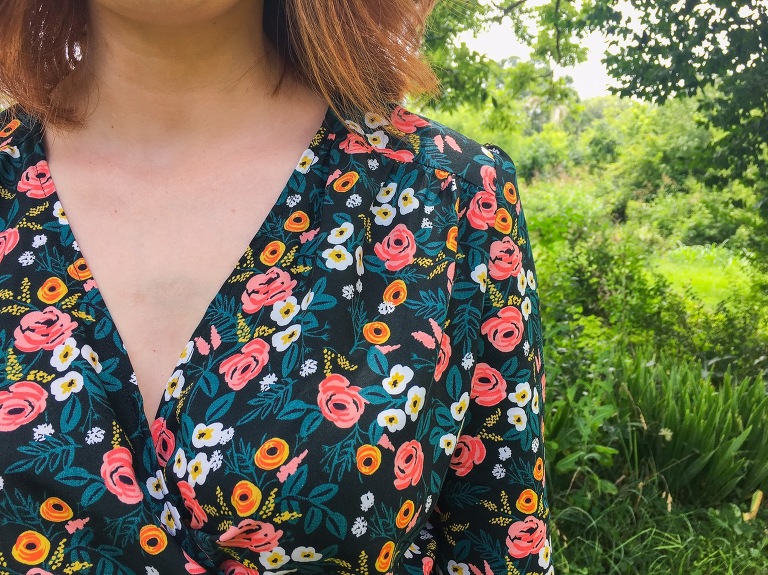 Of course, these mistakes would have been caught with a muslin, but I figured a wrap dress would be the most forgiving of garments. That said, even with those two cons, I still love the dress and I know I'll wear it all the time. It's a very flattering silhouette and it made me feel more beautiful and confident than I've felt in a long time.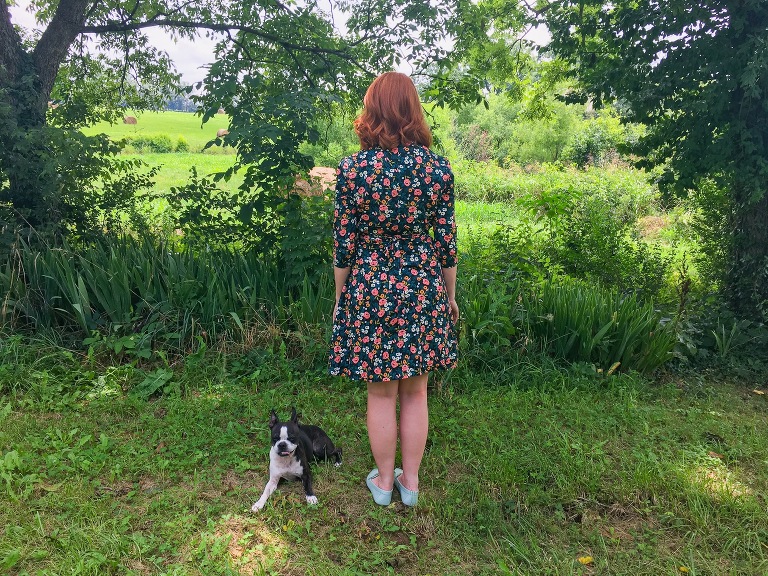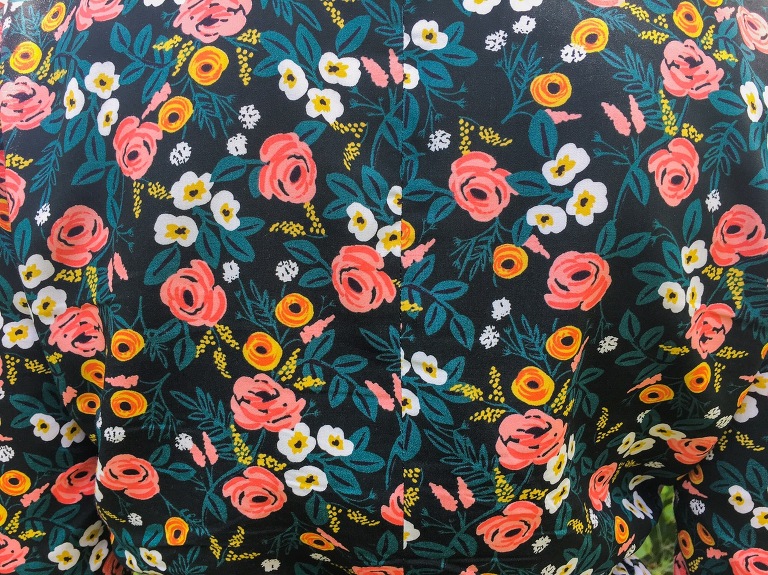 Eve was simple to put together and the instructions were well written and clear. All the ingredients for a great pattern! Aside from this dress, I've only made the Sew Over It Knickers. I did sign up for their PDF club, however, so you'll be seeing more of their patterns here. I'm excited to add some diversity to my wardrobe. 
Have you made any Sew Over It patterns? Which are your favorites? 
-Meredith