In late 2018, Liberty introduced a capsule Christmas collection of tana lawn exclusive to their flagship store in London. I wanted the fabric desperately, but I didn't purchase at the time. This past Christmas, they released the fabrics to their retailers, and I asked my friends at Jones & Vandermeer to order some because I wanted to make Christmas outfits for the whole family. I ended up making things for all my kids, my husband, and even three matching girl's dresses for a long time client with the fabrics. I was so pressed for time, I didn't end up making anything for myself in time, and I figured it would be better to try for next Christmas anyway, when I'm closer to my normal size.
Today I'm showing you two of three button-down shirts, both made in the navy color way (T). The boy's shirt I made for Wallace is a size 5, and I used Oliver + S's Buttoned-Up Button-Down Shirt pattern. Oliver + S is the brand I always use for children's patterns because they are so well drafted, and the instructions are always clear and easy to follow. I love getting a professional result when I make a garment!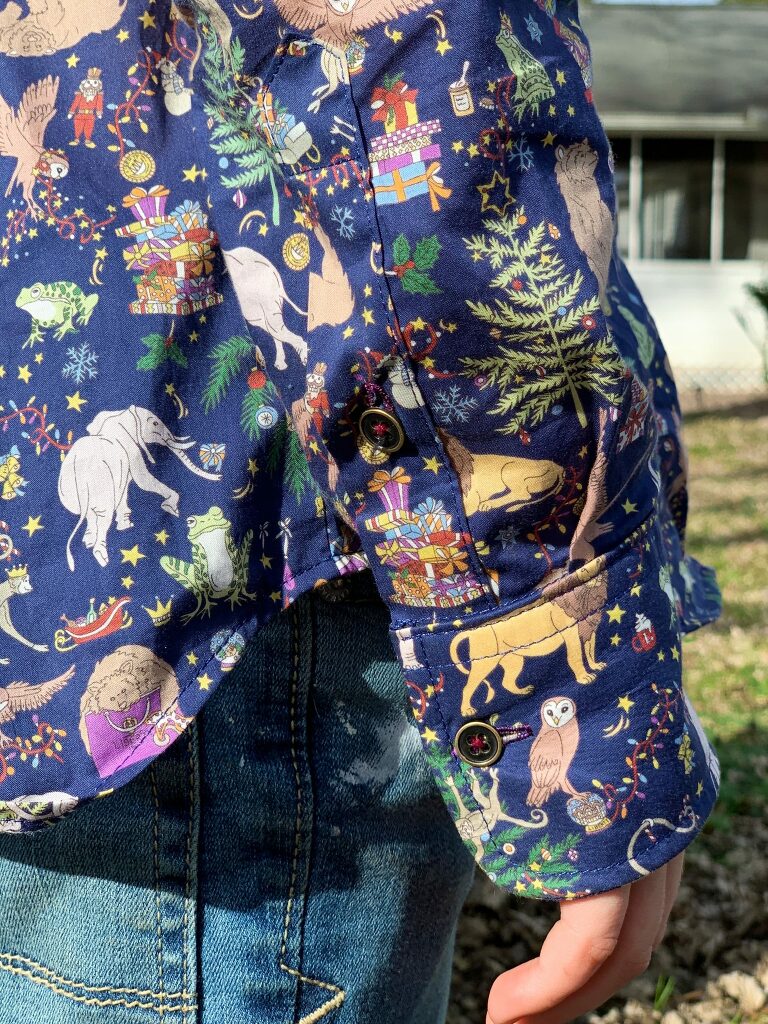 As expected, his shirt went together easily, and it fits nicely. It fits a little on the bigger side, so he has plenty of room to grow which I appreciate since he seems to be growing in leaps and bounds lately. I also love that this shirt has all the details of a nicely tailored men's shirt like a tower placket on the sleeve and collar stand that is separate from the collar itself. If there was any quirk to this pattern at all, I would say its that the sleeves tend to run rather long, which I notice because Wallace has very long arms, and the sleeves here are even longer than his arms which is very unusual.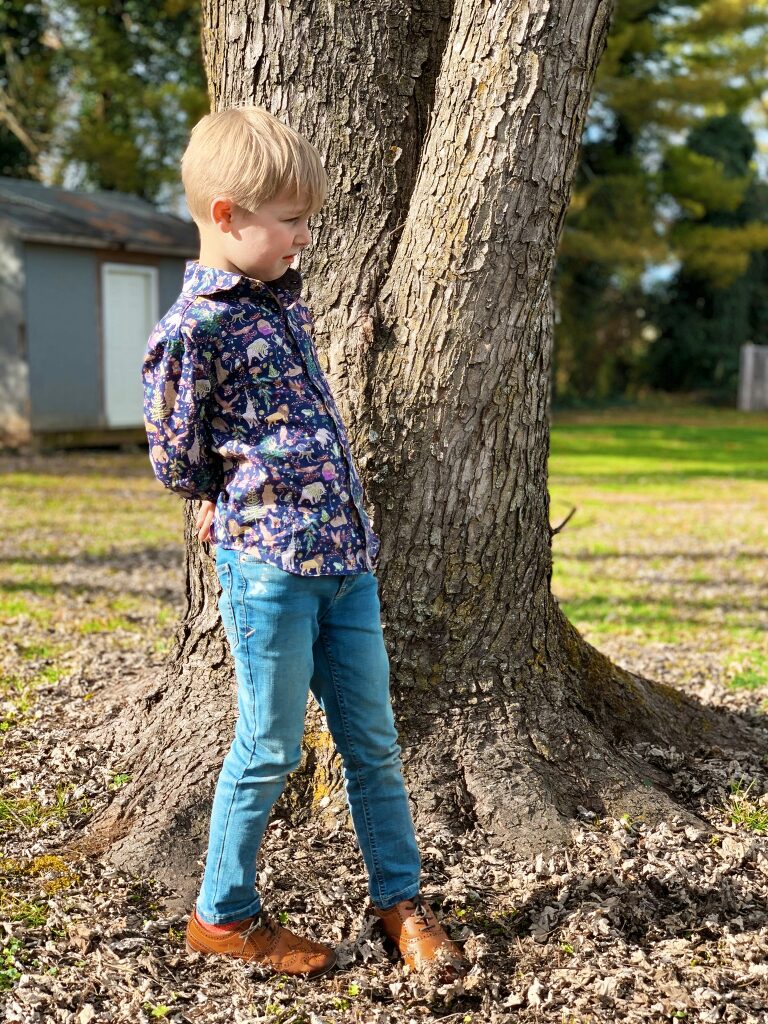 I was hoping to have some more pictures to share of this particular shirt, but Wallace has quite a difficult time being still unless he's sleeping and all of his poses were super silly. :)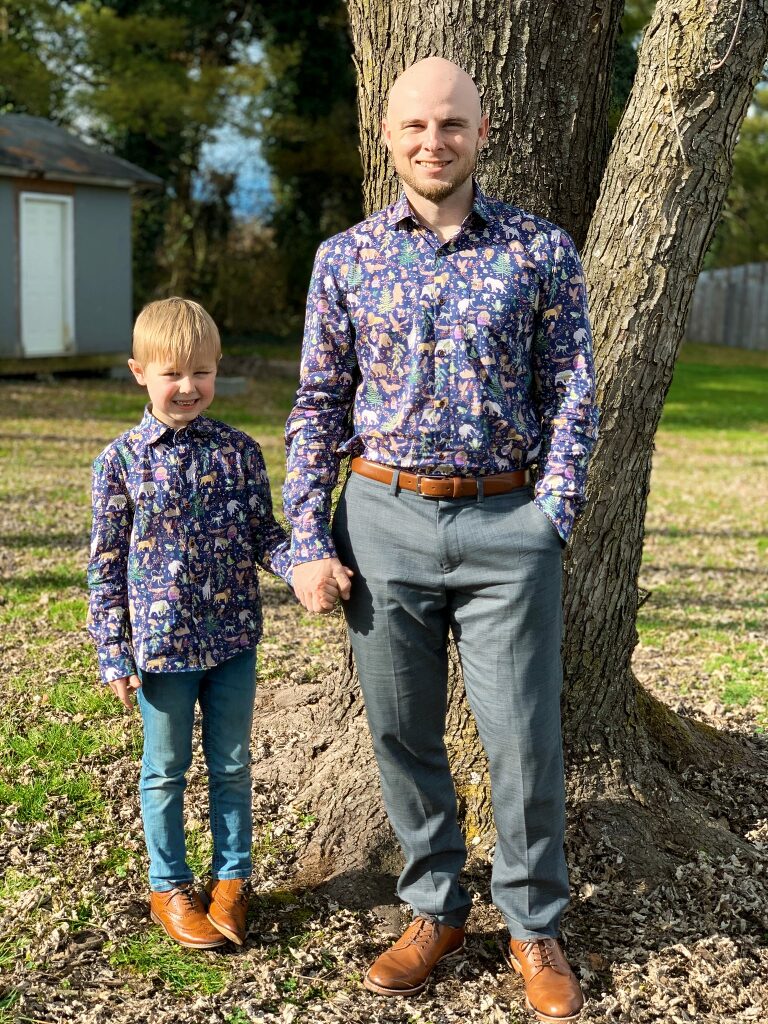 I made the Liesl & Co All Day Shirt for my husband, which is basically the same pattern as the one I used for Wallace, but in a man's size. I think the only real difference is that Justin's shirt has pockets in the collar for collar stays.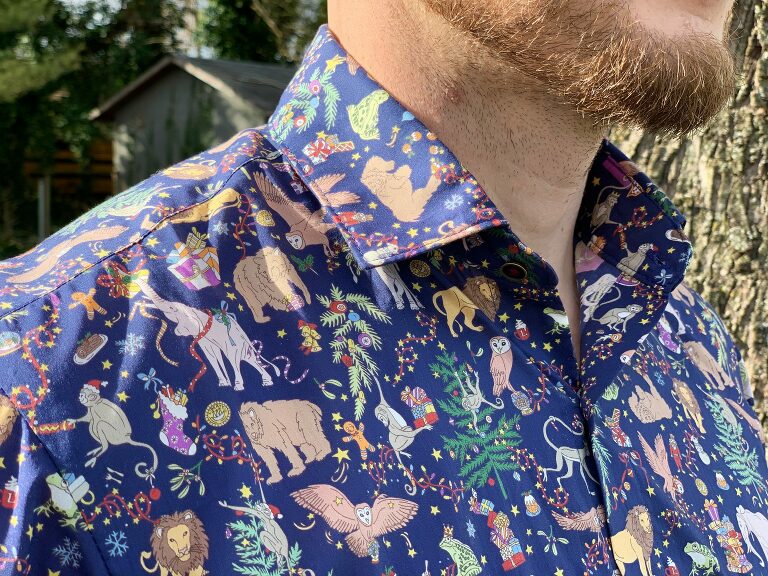 This shirt is so well drafted and fits just right. My husband wears a medium in pretty much everything, and his measurements fell in a medium in this pattern too. Again, with this pattern the arms seem to run rather long as that's the only part of the shirt that fits differently than any of his ready to wear button-downs. That' s my only perhaps negative thing to say about this pattern, which came together in a day without any hiccups or pauses.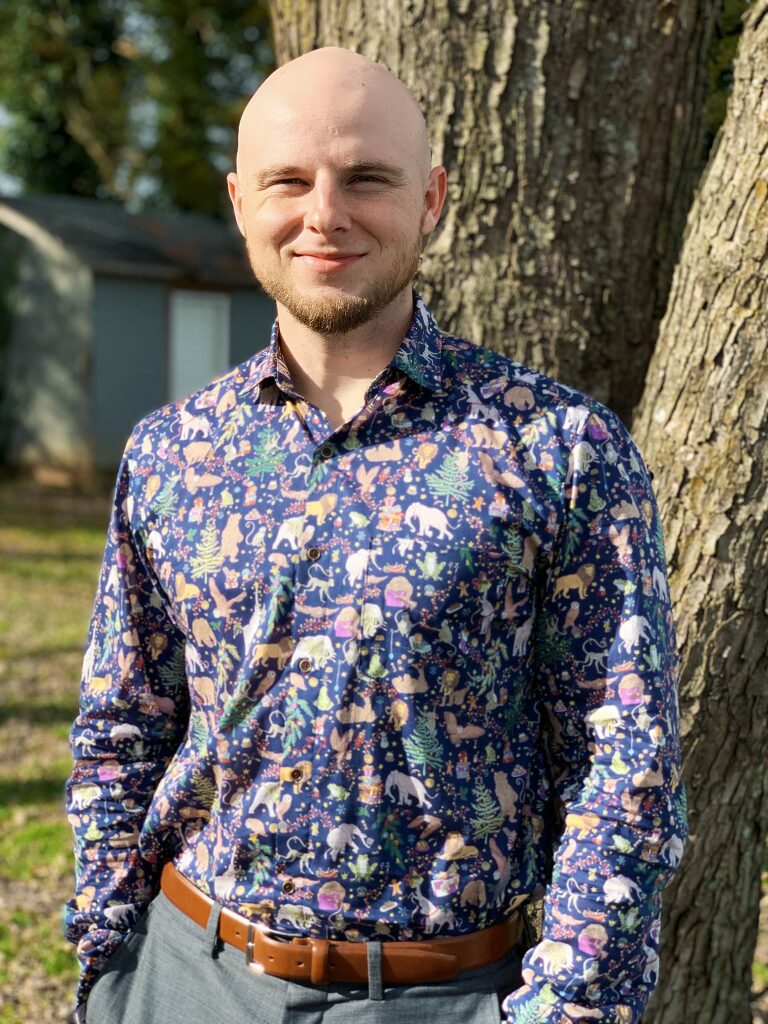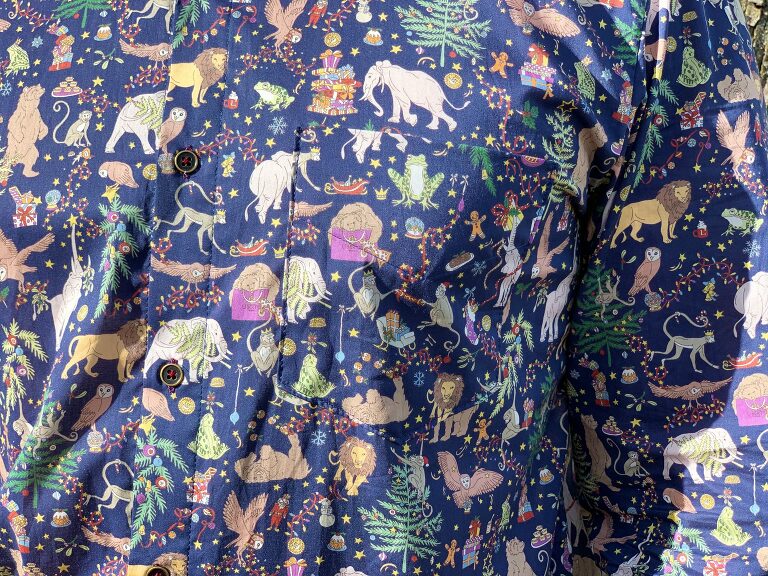 Isn't this fabric fun? Initially I was hoping to talk my husband into wearing a tie with this print, and I didn't order enough fabric to make a whole shirt for him because I didn't think he would go for that idea. But after I finished the shirts for my sons, my husband said, "and I'm getting one just like that, right? Because I really like it!" So I quickly ordered more fabric to make him a shirt and just prayed he would actually like it enough to wear it. And I'm happy to report that not only did he wear his shirt to church a few times, he also wore it dressed down with jeans at his work party. That really made me feel good, and I know I'll make him more shirts in the future now. My boys loved matching their dad! I doubt they will feel that way as they get older, but it was super cute this Christmas!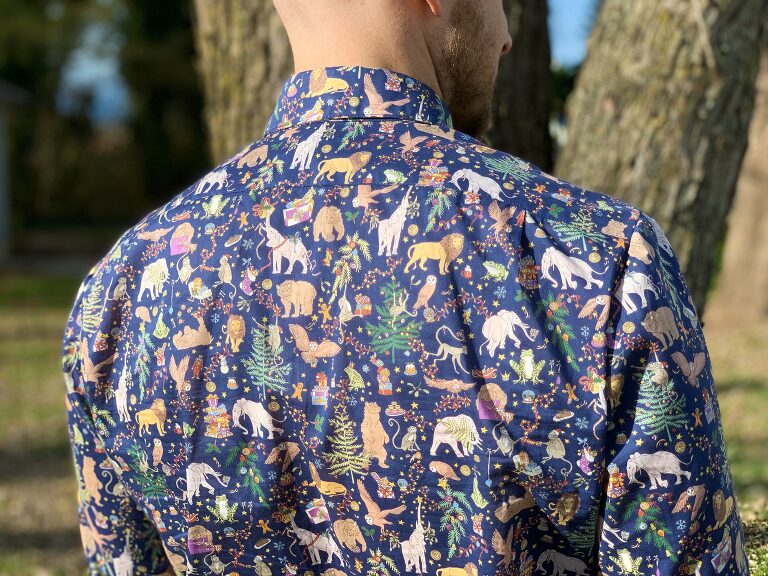 Tana lawn is so easy to work with, and really yields the most beautiful garments. I have a growing collection of Liberty shirts, and they are the most warn garments in my closet. They are so easy to care for, and feel great to wear. If you haven't ever sewn with Liberty, but would like some tips, I have a post dedicated to Sewing with Liberty.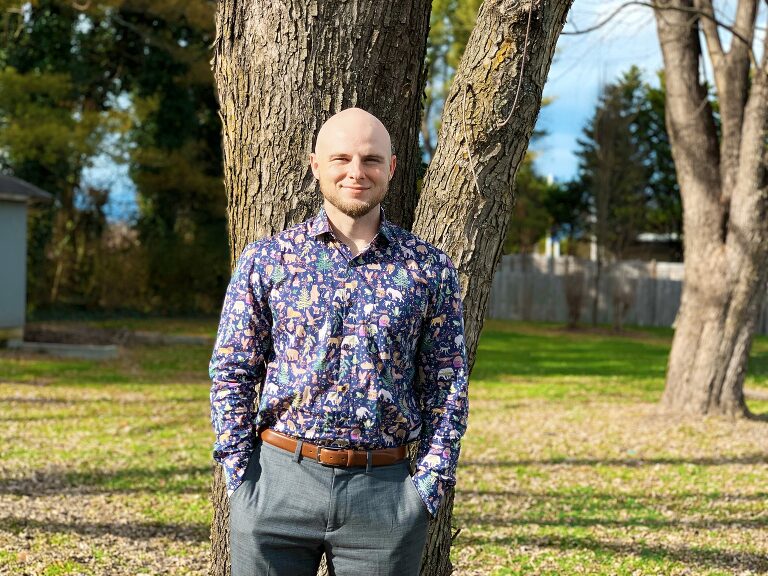 Next time I will show you Teddy's shirt and Layla's dress. They each feature different color ways of this print and are pretty precious.
-Meredith